Brunch options abound in Park City this Easter! Whether you're hunting for a buffet, prix-fixe, or take away, the world-class eateries are hopping into action. Take a look at the April 21 lineup, from Main Street to Kimball Junction.

HEARTH and HILL
10 AM – 2 PM
$35 | KIDS, $19 | 4 & UNDER, FREE
The first- ever Easter Sunday brunch for this new and incredibly delicious restaurant in the heart of Kimball Junction. Live music starts at 11 and the buffet will be filled with classic H&H choices, like cedar plank salmon with chimichurri, eggs benedict, truffle mac and cheese, bacon, and maple sausage — and five desserts. Booking your brunch here will be like finding that golden egg. Oh, and if you happen to miss out, H&H will be serving Sunday brunch weekly thereafter. INFO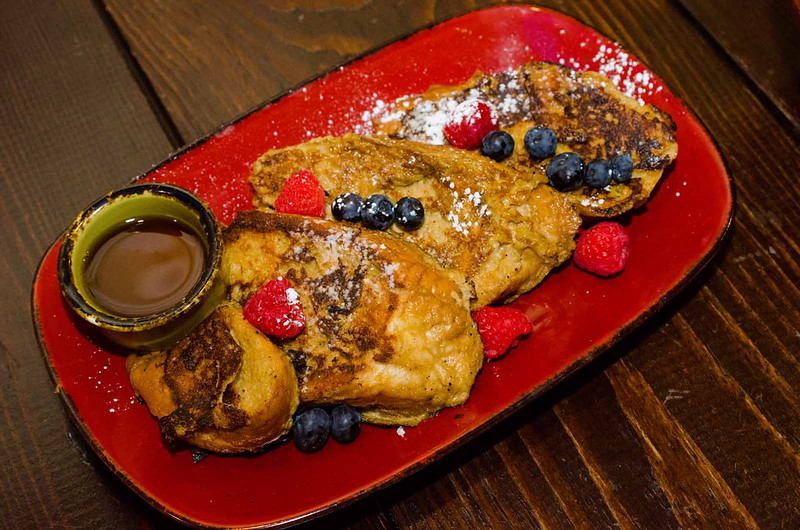 DEER VALLEY GROCERY CAFÉ
TAKE AWAY → $12.50 – $36
If you'd like to enjoy your Easter feast in the comfort of your own, home, grab some gourmet take away. Load up with roasted Cornish game hen, deviled eggs, fresh herb polenta, and salads. Gluten-free, vegetarian and vegan versions of dishes are also available. INFO

ELEMENT KITCHEN & BAKERY
9 AM – 2 PM
An "all-American breakfast" is on offer at Element Kitchen, with brunch from 9 'till 2 in the Snow Creek Shopping Center. Gluten Free, Paleo, Vegan, Keto options are available as well. INFO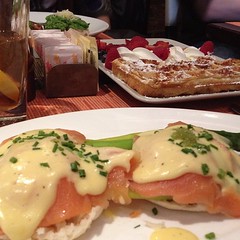 FLANAGAN'S ON MAIN
11 AM – 2 PM
Enjoy a traditional Irish breakfast (yes, including corned beef) or American classics at Historic Main Street's most famous Irish pub. Flanagan's usual menu will also be available. EASTER MENU
HIGH WEST REFECTORY
10:45 AM – 2:30 PM
$40 BRUNCH BUFFET
The world-famous whiskey brand will serve Sunday brunch this Easter at its Wanship refectory. All-you-can-eat buffet in the beautiful mountains sounds pretty close to heavenly. Also on offer – whiskey flights, mimosas, and High West cocktails.
RIVERHORSE ON MAIN
10 AM – 2 PM
$65 BRUNCH BUFFET   
If you love having dinner at Riverhorse (let's get real, who doesn't?!), wait till you try their Easter Sunday brunch! Traditional dinner from 6 – 9 p.m., and Riverhorse Provisions (Riverhorse's café, deli, and specialty market) will also be up and running on Easter.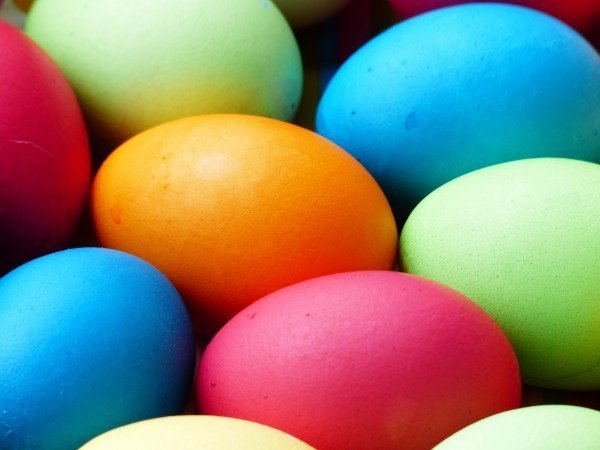 VERSANTE HEARTH + BAR
10 AM – 2 PM
$45 3-COURSE PRIX FIXE
A savory sit-down brunch is available Sunday at Versante. The menu sounds so good we have to put the whole thing in this blurb: soup, beet salad, deviled eggs with candied bacon, smoked pork eggs benedict, zucchini cake eggs benedict, almond -crusted French toast with blackberry compote, a smoked salmon plate, or a continental breakfast. Don't fill up though! Dessert brings your choice of zeppole or ginger pear crostata. A children's menu is also available.
SPRING SCHEDULES

More and more restaurants in and around Park City are busy enough to stay open for shoulder season, but many of them do have adjusted spring schedules. Here's a quick list, courtesy of the Park City Area Restaurant Association.
Blind Dog: Closed Sundays & Mondays beginning Sunday, April 7th.
The Brass Tag: Open.

Cena Ristorante & Lounge: Starting May 4, open for breakfast: 7 – 10:30 a.m.; dinner 5:30 – 9 p.m. Starting May 24, open for breakfast: 11:30 a.m. – 3 p.m.; après: 3 – 5 p.m.

Champions Club at Stein Eriksen Lodge: Opens May 26; 11 a.m. – 8 p.m.

The Corner Store: Closed for the shoulder season, available for private parties & catering.

Deer Valley Grocery~Café: Open.

First Tracks Kaffe at Stein Eriksen Lodge: Opens May 26; 7 a.m. – 3 p.m.

Fletcher's: Closed April 7 – May 24.

Glitretind at Stein Eriksen Lodge: Dinner every day: 6 – 9 p.m.; Sunday brunch: 11 a.m.-12:30 p.m.

Handle: Closed Sundays and Mondays from April 7-June 22.

Hearth and Hill: April 15 – June 16 – open Monday-Thursday: 11:30 a.m. – 9 p.m. Friday & Saturday: 11:30 a.m. – 9:30 p.m.; Sunday: 10 a.m. – 9 p.m. Closed April 29.

High West Refectory: Closed April 8-18. Reopens for tours & lunch April 19.

High West Saloon: Closed April 7-23. Reopens for dinner April 24.

Lespri Prime Steak and Sushi: Closed April 7-May 16.

Provisions at Riverhorse: Open during shoulder season.

Riverhorse on Main: Open during shoulder season.

Royal Street Café: Opens June 14.

Shabu: Closed for shoulder season.

Silver Star Cafe: Closed April 8; re-opens Thursday, May 2 for the summer season.

Troll Hallen Lounge at Stein Eriksen Lodge: Breakfast every day from 7 – 11 a.m.; lunch: 11 a.m. – 3 p.m.; après: 3 – 6 p.m.; dinner from 6 p.m. – midnight.

Tupelo: Closed April 15-May 8; reopens for dinner May 9. Available for private events while closed.

Twisted Fern: April 15-May 9.