Park City Event Guide: February 14 – 18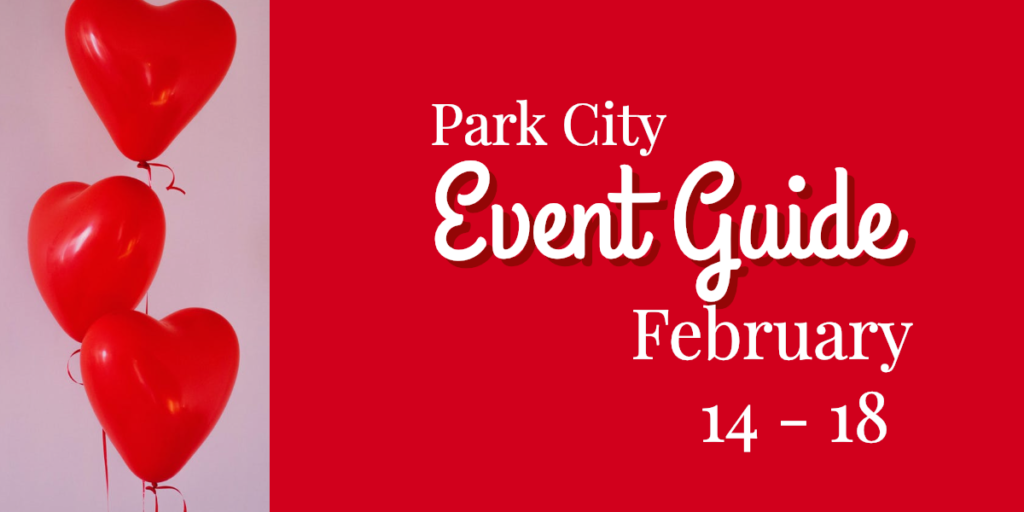 We're publishing this event guide a bit on the early side because the weekend gets off to a quick start with Valentine's Day and stretches right on through to Presidents' Day. When we tell you that this weekend is absolutely stacked with activities, we're not joking.
THURSDAY, February 14: Valentine's Day

Love Your Library Week
Cookies and Books
10 AM – 10 PM @ Park City Library
One of our finest Park City treasures, the Park City Library, is celebrating Love Your Library Week with books and cookies.
Not only do you get to enjoy the sweet treats – you'll get to take a free book home with you (which, for some of us, *is* the sweet treat).
The library encourages the community to try one of the (truly incredible) resources it regularly provides to our residents. They will help you create a 3D print, take a virtual reality trip, and show you where to look to view some lovely artwork created, of course, by our local artist community.
~
Legacy Winter Fest
Feb. 14 – 17 @ Soldier Hollow

We are in the thick of winter here in Park City, with the snowstorm howling outside for the next few days. Perfect timing, then, for the Legacy Winter Fest – which "celebrates all things winter" at Soldier Hollow Nordic Center. 
Live music. International food. Vendors. Activities, Beer Garden. Oh, and, the BMW Biathlon World Cup happens to be taking place at the same time. There's so much to do at Winter Fest – seriously – check out this list, courtesy of the Soldier Hollow website:
Activities
Face Painting, Mechanical Bull, Live Ice Sculpting, Mini Snowmobiles, Petting Zoo, Owl Demonstrations, Axe Throwing, Pin Trading, Winter Tubing, Kid's Snowshoeing, Snow Play Zone
Food Trucks
Traditions, La Salsita, Falafel Tree, Waffle Love, Smokeability BBQ, Raclette Machine, ThaiLicious, Main Street Social, Waffle'd

Vendor and Sponsor Village
AMP HP, Cowbells, Ski Utah, Visit Park City, Visit Salt Lake, Heber Valley Chamber, University of Utah Health, Kodiak Cakes, Jaybird, Salomon, Wishing Forest, Grey Eagle Silver
Live Music
Schedule HERE – scroll down for the list.
BMW Biathlon World Cup
Feb. 14 – 17 @ Soldier Hollow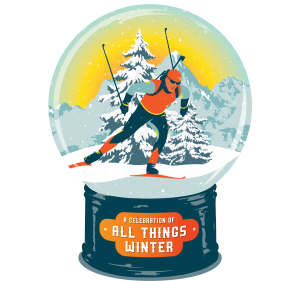 If you're wondering exactly what biathlon is – look no further. Soldier Hollow describes is as a combination of "cross-country skiing with marksmanship and has its roots in winter survival skills practiced in the forests of Scandinavia where people hunted on skis. A biathlon competition consists of a race in which contestants ski through a cross-country trail system whose total distance is divided into either two or four shooting rounds, half in prone position, the other half standing. For each shooting round, the biathlete must hit five targets and receives a penalty lap or time for each missed target. Biathlon made its Olympic debut in its current form in 1960.  With a total cumulative TV viewership approaching one billion, biathlon is the most popular winter sport in Europe."
Also from the Soldier Hollow website:
"The last and only Biathlon World Cup Solider Hollow hosted was in 2001 prior to the 2002 Olympic Winter Games. Approximately 28 nations and 180 athletes will be coming to Midway, Utah for the 2019 Biathlon World Cup."
Thursday Schedule:
9 AM → Gates Open

11:15 AM → Sprints (Women & Men)
~
Story Time Art for Tots
3:30 PM @ Kimball Art Center
This free weekly program inspires the youngest members of our community to express their creativity. After reading a book, kids enjoy an art project themed around the story. Adult supervision is required.
~
Presidents' Weekend
Aprés @ Park City Mountain
2:30 – 4 PM → Valentine's Day Photobooth @ Canyons Village
~
Aprés @ Deer Valley Resort 
Thursday schedule:
1 PM 

→ Live Music: Mike Rogers @ Silver Lake Lodge

3 PM → Live Music: Rick Gerber @ Edgar 's Beer and Spirits Lounge (EBS)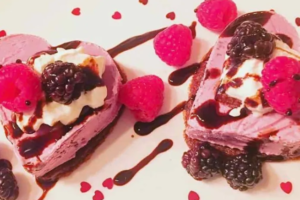 ~
Passion Cooking Class
6 PM @ Mindful Cuisine
A… different sort of passion-filled evening with your Valentine.
This Mindful Cuisine cooking class starts with oysters and closes with a chocolate and passion fruit dessert. 
Attendees are welcome to bring beverages – Mindful Cuisine suggests "something with bubbles to start and delicious Cabernet to go with the Paris Bistro style steak."
Register HERE.
Menu:
Oysters – Raw with mignonette and grilled with Chipotle butter and Bourbon BBQ sauce

Two Hearts Salad

Paris Bistro Filet Mignon with Marchand De Vins, Potato Puree , Asparagus Tips

Individual Chocolate Souffles with Passion Fruit – White Chocolate Ganache Center
~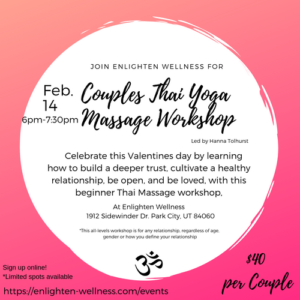 Thai Yoga Massage Workshop for Couples
6 – 7:30 PM @ Enlighten Wellness
From the new Enlighten Wellness center, in the Prospector neighborhood of Park City:
"Celebrate this Valentine's Day by learning how to build a deeper trust, cultivate a healthy relationship, be open, & be loved, with this beginners Tai massage workshop."
~

Park City Paint Mixer
Paint & Sip: "Aspen Love Birds"
7:30 PM @ The Paint Mixer
All talent levels are welcome (take it from us, we are at the no-talent level and we *still* had a blast) at this 21 & older event. The Paint Mixer bills itself as Utah's first locally owned and operated paint and sip experience since 2012 and participants are asked to arrive at least 15 minutes before your class is scheduled to begin.
~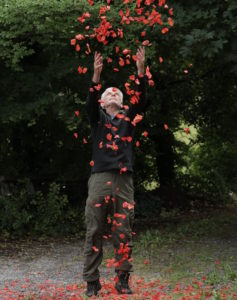 Park City Film: "Leaning into the Wind"
7 PM @ Jim Santy Auditorium | Park City Library
From the Park City Film website:
"Sixteen years after the release of the groundbreaking film Rivers and Tides – Andy Goldsworthy Working with Time director Thomas Riedelsheimer has returned to work with the artist. Leaning into the Wind – Andy Goldsworthy follows Andy on his exploration of the layers of his world and the impact of the years on himself and his art. As Goldsworthy introduces his own body into the work it becomes at the same time even more fragile and personal and also sterner and tougher, incorporating massive machinery and crews on his bigger projects. Riedelsheimer's exquisite film illuminates Goldsworthy's mind as it reveals his art."
~
Paracord Survival Bracelet Making
6 – 7 PM @ L.L.Bean
From the L.L.Bean Park City website:
"Parachute cord (paracord) is a multi-use material that is useful in many daily situations. Having a bracelet made of paracord is a well-known and respected survival tool. Come learn about paracord's many uses and walk away with a self-made bracelet."
~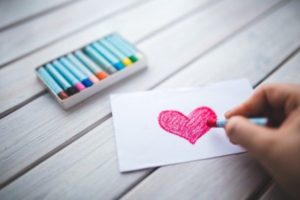 Art of Love 
6 PM @ Kimball Art Center
Put the ART in partners this Valentine's Day, with a creative experience that will transcend the holiday. Here's what to expect:
With the guidance of professional singers and songwriters from Nashville, you'll be part of the creation of your very own, personal love song. All proceeds from the $150/person entry go to benefit the Kimball Art Center, and the tickets include dinner and wine, too.
~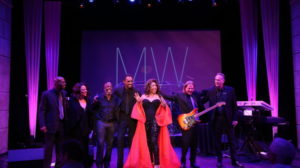 Mary Wilson of the Supremes
8 PM @ Egyptian Theatre
This founding member of the Supremes is back by popular demand! From the Egyptian Theatre website:
"Rock and Roll Hall of Fame inductee Mary Wilson is a true 'Supreme Talent' performing with passion on our intimate stage."
FRIDAY, February 15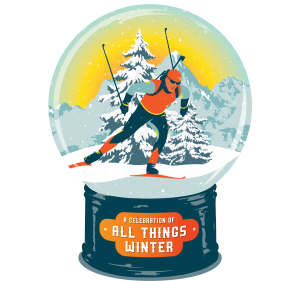 BMW Biathlon World Cup
Friday @ Soldier Hollow

9 AM → Gates Open

11:15 AM → Sprints (Women & Men)
Artful Afternoons
1 – 3:30 PM @ Kimball Art Center
After school, kids ages 6 – 10 can explore art using a variety of fun materials each week. Drop-ins welcome. A full schedule with teachers and projects is available online.
Presidents' Weekend
Aprés @ Park City Mountain
2:30 PM → DJ Velvet @ Umbrella Bar | Canyons Village

4:30 PM → Avalanche Dog Meet & Greet @ Ski Beach | Canyons Village
Aprés @ Deer Valley Resort 
Friday schedule:
3 PM → Live Music: B.D. Howes @ Edgar 's Beer and Spirits Lounge (EBS)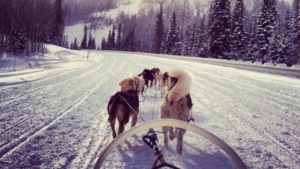 Luna Lobos Dogsled Experience 
A one-of-a-kind dog sled experience from Rancho Luna Lobos. The dogsled tours happen year-round at their ranch. A new part of the experience is the kennel tour, a presentation, and time to play with the pups before the ride. And – maybe the best part – participants get to take turns jumping on the back with the musher to experience what it feels like to drive the team. Each session lasts about an hour and a half. More information HERE.
Lines with Power and Purpose
Tozer Gallery @ Park City Museum
Through March 9
From the Park City Museum website: 
"On a daily basis, editorial cartoonists deliver biting social commentary made palatable through amusing and well-crafted illustration. Lines with Power and Purpose: Editorial Cartoons features over forty original editorial cartoons from the nation's great metropolitan newspapers during the Golden Age of print journalism. Included in the mix are six Pulitzer Prize-winning cartoonists, each demonstrating the theme of political commentary through editorial illustrations and addressing issues from the first half of the twentieth century.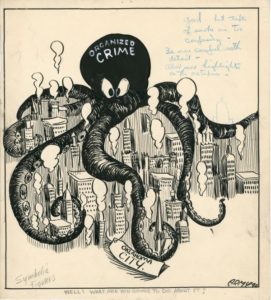 These deceptively simple drawings frame the public's understanding of early-to-mid twentieth-century world events and trends ranging from the two world wars, the great depression, public discontent with the US government, presidential elections, daily battles regarding work-related rejection, nostalgia for homespun neighborhood charm in the Midwest, and more. Along the way, these cartoons served a dualistic intention: to provide welcomed comic relief as well as shape opinion.
The cartoonist draws strength from the limited conventions of the newspaper context. Just as the strict rules of a haiku challenge the poet to create exactly the right mood within the tight construction of very few words, the editorial cartoonist presents a powerful distillation of political argument through a single image and maybe a few well-placed labels or a short caption.
To accomplish this underappreciated feat, cartoonists develop their own language—a language taught to and subsequently shared with their readers. Standard symbols such as the oft-used Uncle Sam or Statue of Liberty evoke abstract concepts such as nation, patriotism, and public interest. On a darker side, cartoons reveal the inherent cruelty of prejudice, xenophobia, and ignorance.
The Melton Gallery at the University of Central Oklahoma, the curator of the exhibition, has housed this set of political cartoons for more than three decades. This exhibition was organized by ExhibitsUSA, a program of Mid-America Arts Alliance."
Heber City Food Trucks by Firelight
5 – 8 PM @ Heber City Hall
Heber City turns on the fire pit and welcomes a different food truck every Monday, Friday, and Saturday evening! 
You'll find them parked adjacent to City Hall, and you're welcome to settle in by the fire to enjoy your dinner (take-out, of course, is an option, too). If you plan to stick around to eat – be sure to bring along some s'mores fixings for dessert! You can find the schedule HERE.
~
Parents' Survival Night
6 – 9 PM @ The Little Gym Park City

A break from the kids *and* a break from the parents – it's a survival night for all of us, especially after a long winter break together.
Parents can use the time to enjoy a movie or a quiet meal out while the kids get quality "kid time" in a safe, fun,  place with trained instructors who lead them through music, games, and fun. As you might imagine, spots fill quickly, so book HERE.
~
Full Moon Snowshoe
6 – 9 PM @ McPolin Barn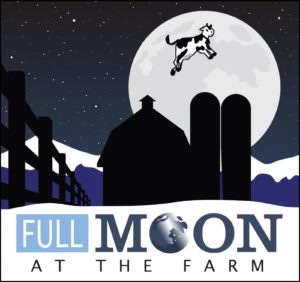 Not only do you get to snowshoe in the moonlight, but you also get to enjoy delicious dinner and a live band. The snowshoe is appropriate for all levels, and shoes will be provided as needed. Dinner starts at 6:30, music plays till 8:30, and the snowshoe begins after that. Purchase tickets HERE.
~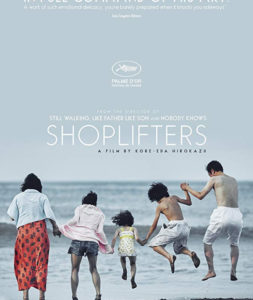 Park City Film: "Shoplifters"
8 PM @ Jim Santy Auditorium
From the Park City Film website:
"On the margins of Tokyo, a dysfunctional band of outsiders is united by fierce loyalty, a penchant for petty theft and playful grifting. When the young son is arrested, secrets are exposed that upend their tenuous, below-the-radar existence and test their quietly radical belief that it is love—not blood—that defines a family. Buy tickets HERE. Friday and Saturday at 8 PM, Sunday at 6 PM. 
SATURDAY, February 16
Snowshoe Tour of the Preserve
8:30 – 10 AM @ Swaner Nature Preserve
This tour is packed full of fun: learn about wetland science, natural plant and animal species, and the history of the Swaner Preserve, search for and identify animal tracks and other signs of animal life. Be sure to wear sturdy, warm boots, snow pants, hats, gloves, a coat, and bring a water bottle. Snowshoes can be rented from the EcoCenter – $2.50 for members, $5 for non-members.
~
BMW Biathlon World Cup
Saturday @ Soldier Hollow

9 AM → Gates Open
10:05 AM → Pursuits, Women
2:05 PM → Pursuits, Men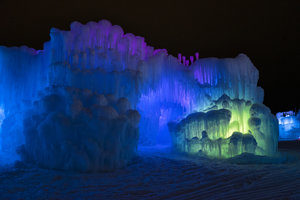 Ice Castles in Midway
12 PM @ Homestead Resort
Trek over to the Homestead Resort to enjoy a spectacular sight. On Saturday afternoons, there are appearances from the Snow Princesses (noon – 3 p.m.), and you can grab pictures with them at the entrance of the Ice Castles. Saturday evenings bring fire performances from 7 to 10 p.m. (these also happen on Friday nights). Check the website for details – including tips to make your adventure more fun – and for the schedule.
~
Cross-Country Ski Outing
1 – 3 PM @ Quinn's Junction | Round Valley
Join L.L.Bean for another complimentary cross country skiing adventure. The trek will take about two hours, so you're asked to wear appropriate clothing and to bring water.
~
Trivia
3 – 4 PM @ Lucky Ones Coffee
Super speedy trivia at Lucky Ones Coffee, in the Park City Library makes for a fun aprés activity! One smart device is needed for your team – Wi-Fi provided.
~
Presidents' Weekend
Aprés at Park City Mountain
3 – 6:30 PM @ Canyons Village
Live music, family fun, food specials, and fireworks this weekend at Park City Mountain's Canyons Village.
3 PM → Saturday S'mores @ Umbrella Bar | Canyons Village

3 PM → DJ Velvet @ Canyons Village

4:30 PM → Concerts with Chris Jacobs

6:30 PM → Fireworks Display

7 PM → Cabriolet Lift & Frostwood Gondola close
~
Breakfast Club Screening
4 PM @ Park City Library
Part of "Love Your Library Week" – the Park City Library is hosting a free screening of this 80's classic of teens who got detention in their library.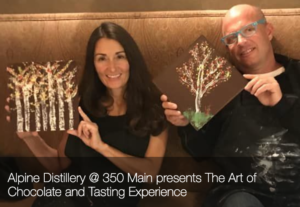 The Art of Chocolate
6 – 8 PM @ 350 Main
Two tastings and one artistic activity, all rolled into one experience. And the best part – you get to eat the art. Join the Alpine Distillery at 350 Main to create a chocolate masterpiece while you sip spirits. All materials are included, the Alpine Distillery liquor tasting is added on for $15.
~
Park City Insitute
Natalie MacMaster & Donnell Leahy and Family
7:30 PM @ Eccles Center (PCHS)
From the Park City Institute website:
"Natalie MacMaster and Donnell Leahy have turned raising a family into an award-winning art form—literally bringing up their six children to live and perform in an infusion of Celtic music and dance. The award-winning musicians have earned numerous awards—including Grammy Awards and Canada's Juno and East Coast Music awards—for their brand of high-energy fiddling, dancing, and singing. Along with their lads and lasses, MacMaster and Leahy are on a musical mission to continue Celtic arts traditions, around the globe. If you're not Irish when you take your seat, we cannot guarantee you won't be by the final curtain call."
SUNDAY, February 17
BMW Biathlon World Cup
Sunday @ Soldier Hollow

9 AM → Gates Open

10:10 AM → Single Mixed Relay

2:05 PM → Mixed Relay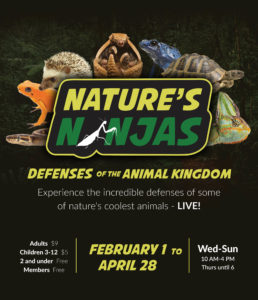 ~
Nature's Ninjas
10 AM – 4 PM @ Swaner EcoCenter
Kids and adults can explore "some of nature's wildest defensive adaptations." The exhibit takes a look at nature's most misunderstood animals — everything from porcupines to geckos — and walks visitors along how and why animals develop their unique natural defenses.
~
Swaner's Craft Sunday
11 AM – 1 PM @ Swaner EcoCenter
Kids of all ages are invited to enjoy the complimentary Swaner Craft Sunday! Join the fun at the Swaner Preserve and EcoCenter, and create a nature-themed craft to bring home.
~
Climbing Wall 
1 – 3 PM @ Swaner Eco-Center
Climb through the EcoSystem from the bedrock all the way to the uplands! The Swaner indoor climbing wall is fun for all ages. A harness is supplied, participants are asked to wear closed-toe shoes.
~
Open Paint Studio
4 – 6 PM @ The Paint Mixer
The studio is open for some self-guided self-expression. Feel free to pick a painting and follow written instructions – or just go to town in your own way on canvas. All materials are included, but there is no physical instruction.

MONDAY, February 18: Presidents' Day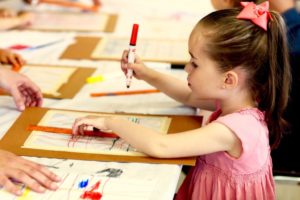 Mini Artists
10:30 AM @ Kimball Art Center
Your child will get to try out mediums like sculpture, painting, collage, drawing and more, with an age-appropriate exploration of texture, color, and shape. Child-sized art tools help with hands-on learning.
~
Presidents' Weekend
Aprés @ Park City Mountain
2:30 PM → DJ Velvet @ Umbrella Bar | Canyons Village

3 PM → Live Music: Triggers and Slips @ Umbrella Bar | Canyons Village
Winter Break Activities 
Park City Film
Presidents' Week School Break Films
Jim Santy Auditorium | Park City Library
Quite a few classic films will be shown over the President's Day break, and all are welcome! The complimentary films will be presented at 4 p.m. each day – admission and popcorn are free. The Presidents' Week films are presented in partnership with the Park City Library 
Tuesday, Feb 19 – Wallace & Gromit: The Curse of the Were-Rabbit (G) at 4 PM 

Wednesday, Feb 20 – Monsters vs. Aliens (PG) at 4 PM 

Thursday, Feb 21 – Pelé: Birth of a Legend (PG) at 4 PM 

Friday, Feb 22 – Incredibles 2 (PG) at 4 PM 
~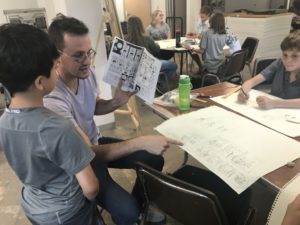 Winter Break Art Camp
9 AM – 4 PM | Feb. 19 – 21
Kimball Art Center
Bring your lunch for this all-day immersion into drawing, painting, clay, mixed media, and more! Kimball Art Center Members receive 10% off class tuition.

UPCOMING EVENTS
February 22 & 22 → Skijoring @ Soldier Hollow
March 4 – 8 → KPCW Winter Pledge Drive & Online Auction
March 7 – 9 → Red, White & Snow | National Ability Center Fundraiser
March 23 – April 7  → Spring Grüv @ Park City Mountain
---
The Colony at White Pine Canyon is the largest gated ski-in / ski-out community in the United States. Our land spans 4600 acres, and approximately 90% of it will always be preserved as open space.
In winter, enjoy exclusive ski and snowboard access to one of North America's largest mountain resorts, Park City Mountain. In spring, the snow melts to reveal an amazing network of hiking, biking, and horseback riding trails, connecting to more than 400 miles of single-track trails throughout the surrounding area.
The Colony is just 35 minutes from Salt Lake International Airport and 5 minutes to Park City's historic Main Street, home to the Sundance Film Festival and world-class dining and shopping.