Park City Event Guide: February 22 – 24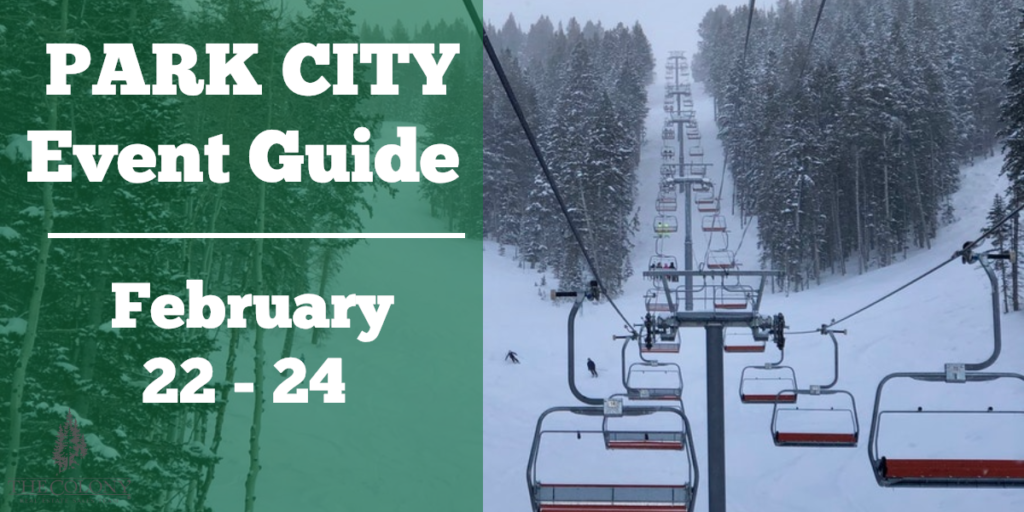 It's hard to believe the end of the ski season is just six weeks away — but we are already at Oscar weekend, a sure spring is nearly here! Speaking of the Oscars, our pick this weekend is the three-day Park City Film Oscar observance. Scroll down for how you can attend and celebrate with other Park City cinephiles!
FRIDAY, February 22
Utah SkiJoring
10 AM @ Soldier Hollow
Utah skijoring may look like something out of a movie, but it actually happens in real life, is a BLAST to watch – and competitions are right over in Soldier Hollow this weekend! Never heard of it? It's an action-packed competition where a horse and rider **pull a skier** as quickly as possible through gates, jumps, and rings.
Friday Schedule:
10:00 AM – Competition Begins

6:00 PM – Doors Open for Fundraiser Dinner to benefit

The Huntsman Cancer Institute

8:00 PM –

Cowboy Downhill →

The first-ever Cowboy Downhill race on the

Soldier Hollow tubing hill – and YOU can participate and win prizes!

 

REGISTER HERE

.

9:30 PM – Music & Drink Social → Live music and drinks at the

Soldier Hollow Grill
~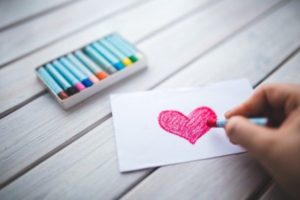 Artful Afternoons
1 – 3:30 PM @ Kimball Art Center
After school, kids ages 6 – 10 can explore art using a variety of fun materials each week. Drop-ins welcome. A full schedule with teachers and projects is available online.
~
Park City Film:  "The Incredibles 2"
4 PM @ Jim Santy Auditorium
The final free film in Presidents' Day School Break Film Series, presented by Park City Film and the Park City Library. Also included in this experience – free popcorn!
~
Park City Mountain
Aprés Ski | Friday Schedule  
2:30 PM → Live Music: DJ Velvet @ The Umbrella Bar (Canyons Village)

4:30 PM → Avalanche Dog Meet & Greet @ Ski Beach (Canyons Village)
Deer Valley Resort
Apés Ski | Friday Schedule  
1 – 4 PM → Live Music: Mike Rogers @ Silver Lake Lodge

3 – 6 PM → Live Music: Brett Stakelin @ Edgars Beer and Spirits Lounge (EBS)
~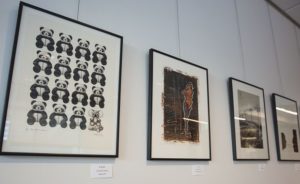 Vincent Mattina and Saltgrass Printmakers Exhibit
Through March 25 @ Park City Library

Two different mediums are on display at the Park City Library through March 25. Artist Vincent Mattina's work combines digital and found objects, and Saltgrass Printmakers have a range of etching, monotype, relief, and screen prints on display.
~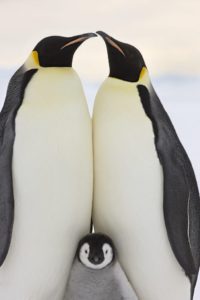 Sue Flood: Cold Places Photography
Main Gallery @ Kimball Art Center
Through April 7  
From the Kimball Art Center website:
" In striking and poignant images, Sue Flood takes us to Earth's coldest places. Flood has made numerous journeys to Antarctica and the Arctic, yet her sense of awe in these remote lands never fades. From the boundless charm of penguins to the grandeur of vast ice shelves, she captures moments of intense drama and epic beauty.

Her work also carries an important message: The relationship between this wilderness and its inhabitants is precarious. Many will never travel to the polar regions, but through her work, Flood inspires us with a desire to respect and protect these lands and, above all, to engage with the natural world that surrounds us.
Cold Places includes more than 45 photographs as well as an interactive activity designed to bring Flood's global message to a local scale."
~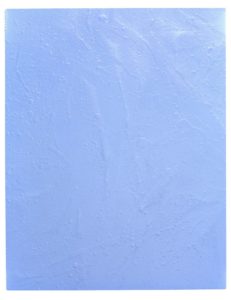 Paul Crow: On Ice
Café Gallery @ Kimball Art Center
Through April 7
From the Kimball Art Center website:
"The month I was born, the first Nimbus satellite was launched, taking images of polar ice as it began its work. From that September in 1964 to September 2012, the ice coverage in the arctic has fallen by half. And the ice is thinner.
Ice sheets are expanses of glacier ice covering surfaces of land and free water greater than 50,000 square kilometers. The only ice sheets now on earth are in Greenland and Antarctica. Antarctica loses a hundred cubic kilometers of ice each year. New icebergs are born of melting glaciers, breaking free into the open ocean. Sea levels rise.
Ice is a time capsule, storing bits of creatures, traces of gasses and waters from prior earths. Some of it dead, some of it not quite. In the year that I was born, scientists began tracking the long-term ice record of the Arctic lake Kilpisjärvi at the northwestern tip of Finland, not far from the point where the borders of Sweden, Norway, and Finland meet. Typically frozen for eight months of the year, Lake Kilpisjärvi has frozen an average of 2.3 days later each decade since 1964, and in each of those decades, the lake has seen a decrease of an average of 3.4 days of total ice cover."  –Paul Crow
~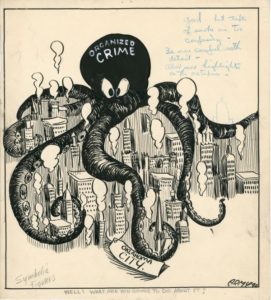 Lines with Power and Purpose
Tozer Gallery @ Park City Museum
Through March 9
From the Park City Museum website:
"On a daily basis, editorial cartoonists deliver biting social commentary made palatable through amusing and well-crafted illustration. Lines with Power and Purpose: Editorial Cartoons features over forty original editorial cartoons from the nation's great metropolitan newspapers during the Golden Age of print journalism. Included in the mix are six Pulitzer Prize-winning cartoonists, each demonstrating the theme of political commentary through editorial illustrations and addressing issues from the first half of the twentieth century.
These deceptively simple drawings frame the public's understanding of early-to-mid twentieth-century world events and trends ranging from the two world wars, the great depression, public discontent with the US government, presidential elections, daily battles regarding work-related rejection, nostalgia for homespun neighborhood charm in the Midwest, and more. Along the way, these cartoons served a dualistic intention: to provide welcomed comic relief as well as shape opinion."
~

Parents' Survival Night
6 – 9 PM @ The Little Gym Park City
A break from the kids *and* a break from the parents – it's a survival night for all of us, especially after a long winter break together.
Parents can use the time to enjoy a movie or a quiet meal out while the kids get quality "kid time" in a safe, fun,  place with trained instructors who lead them through music, games, and fun. As you might imagine, spots fill quickly, so book HERE.
~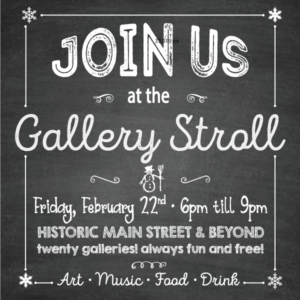 Last Friday Gallery Stroll
6 – 9 PM @ Various Main Street Galleries
The Last Friday Gallery Stroll is dedicated to highlighting artists and special exhibits at art galleries throughout town. Park City's art scene continues to thrive, offering a robust variety of unique art collections from local, national, and international artists.
~

Park City Film: Oscar-Nominated Shorts
8 PM @ Jim Santy Auditorium | Park City Libra

For the 14th year in a row, you can head to the Jim Santy Auditorium in the Park City Library and enjoy three full nights of different, Oscar-nominated short films! 
The three-day extravaganza is presented by Shorts HD and Magnolia Pictures, and shows all three categories: Animated, Live Action, and Documentary. Wine and beer will available for purchase on Friday and Saturday nights, and each night features different films. On Saturday night, be sure to get there early for the annual Oscar Party (more info below!).
Friday: Animated Shorts (75min) – Not Rated:
ANIMAL BEHAVIOUR

(Alison Snowden and David Fine), CANADA/14 MINS/2018

BAO

(Domee Shi and Becky Neiman-Cobb), USA/8 MINS/2018

LATE AFTERNOON

(Louise Bagnall and Nuria González Blanco), USA/8 MINS/2018

ONE SMALL STEP

(Andrew Chesworth and Bobby Pontillas), USA & CHINA/8 MINS/2018

WEEKENDS

(Trevor Jimenez), USA/15 MINS/2017
~
Shawn Colvin
8 PM @ Egyptian Theatre
Head over to The Egyptian for an acoustic evening with Shawn Colvin. The Grammy-award winning singer and songwriter brings her "singular voice and mesmerizing guitar playing in a welcome return" to the Egyptian stage. 8 p.m. shows Friday and Saturday, 6 p.m. on Sunday.
~
SATURDAY, February 23
Snowshoe Tour of the Preserve
8:30 – 10 AM @ Swaner Nature Preserve
Learn about wetland science, natural plant and animal species, and the history of the Swaner Preserve; search for and identify animal tracks and other signs of animal life. Be sure to wear sturdy, warm boots, snow pants, hats, gloves, a coat, and bring a water bottle. Snowshoes can be rented from the EcoCenter – $2.50 for members, $5 for non-members.
~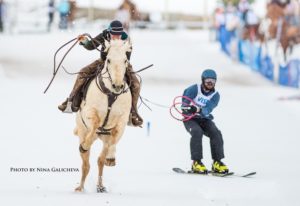 Utah SkiJoring
10 AM @ Soldier Hollow
Saturday Schedule:
10:00 AM – Competition begins

4:00 PM – Big Air Contest; official start time, TBA;


REGISTER HERE

6:00 PM- Award Ceremony at Soldier Hollow
~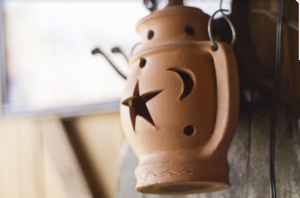 Clay Lanterns
10 AM – 12 PM
From the Kimball Art Center website:
"Create your own ceramic lantern using hand-building techniques. Cut out shapes allow the light to shine, and colorful glazes make it uniquely your creation. Due to drying and firing times, pottery will be ready for pick up 12-14 days after the class."
~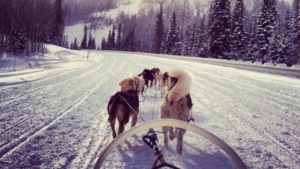 Luna Lobos Dogsled Experience
A one-of-a-kind dog sled experience from Rancho Luna Lobos. The dogsled tours happen year-round at their ranch. A new part of the experience is the kennel tour, a presentation, and time to play with the pups before the ride. And – maybe the best part – participants get to take turns jumping on the back with the musher to experience what it feels like to drive the team. Each session lasts about an hour and a half. More information HERE.
~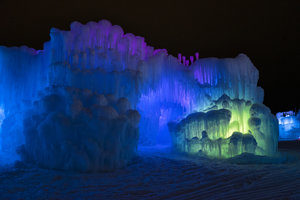 Ice Castles in Midway
12 PM @ Homestead Resort
Trek over to the Homestead Resort to enjoy a spectacular sight. On Saturday afternoons, there are appearances from the Snow Princesses (noon – 3 p.m.), and you can grab pictures with them at the entrance of the Ice Castles. Saturday evenings bring fire performances from 7 to 10 p.m. (these also happen on Friday nights). Check the website for details – including tips to make your adventure more fun – and for the schedule.
~
Snowshoeing Discovery Course
1 – 3 PM @ Quinn's Junction | Round Valley
For just $25/person, explore L.L.Bean's Snowshoeing Discovery Course and learn how "fun, easy and exciting it is making fresh tracks through the sparkling snow… All necessary snowshoeing equipment is provided."
~
Park City Athenaeum Club 122nd Anniversary
1 – 4 PM @ Park City Library
Park City Athenaeum Club is a nonprofit which provides community services throughout Park City. To celebrate its 122nd year (!!), it's hosting a historical presentation of the Club, covering its founding in 1897 by miner's wives, all the way to today.
~
Trivia
3 – 4 PM @ Lucky Ones Coffee
Super speedy trivia at Lucky Ones Coffee, in the Park City Library, makes for a fun aprés activity! One smart device is needed for your team – Wi-Fi provided.
~
Park City Mountain
Aprés Ski | Saturday Schedule
2 PM → Aprés Ski Chair Massage (15-min: $35) @ RockResorts Spa (The Grand Summit Hotel)

2:30 PM → Live Music: Trezz Hombrezz @ The Umbrella Bar (Canyons Village)

3 PM → Saturday S'mores @ The Umbrella Bar

4:30 PM → Avalanche Dog Meet & Greet @ Ski Beach (Canyons Village)
Deer Valley Resort
Apés Ski | Saturday Schedule  
3 – 6 PM → Live Music:  Brett Stakelin @ Edgars Beer and Spirits Lounge (EBS)
~
Sleigh Rides
5:30 – 8 PM @ State Road Tavern
Free sleigh rids when you eat at either the State Road Tavern or State Road Restaurant! You do need to make a reservation to participate. More info HERE.
~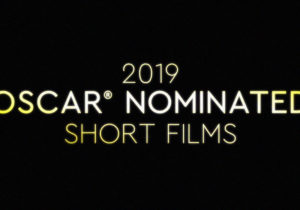 Park City Film: Oscar-Nominated Shorts
Party @ 6 PM | Films @ 8 PM
Jim Santy Auditorium | Park City Library

From the Park City Film website:
Hit the red carpet, enjoy snacks from Done to Your Taste, play some Oscar trivia (with prizes!), bid on a great silent auction – and more! – at Park City Film's annual Oscar Party.
Tickets are $50 and include three drink tickets and admission to the documentary shorts screening at 8 p.m. Event proceeds support Park City Film's free community programs.
Saturday: Documentary Shorts + pre-film Oscar Party
Documentary (short subject) Nominees (100 min) – Rated R (violence, language, and adult themes)
BLACK SHEEP

(Ed Perkins and Jonathan Chinn), UK/27 MINS/2018

END GAME

(Rob Epstein and Jeffrey Friedman), USA/40 MINS/2018

A NIGHT AT THE GARDEN

(Marshall Curry), USA/7 MINS/2018

PERIOD. END OF SENTENCE.

(Rayka Zehtabchi and Melissa Berton), USA/26 MINS/2018
SUNDAY, February 24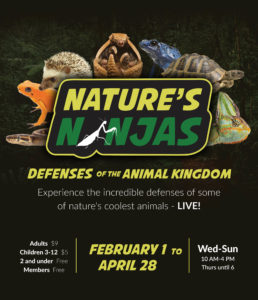 Nature's Ninjas
10 AM – 4 PM @ Swaner EcoCenter
Kids and adults can explore "some of nature's wildest defensive adaptations." The exhibit takes a look at nature's most misunderstood animals — everything from porcupines to geckos — and walks visitors along how and why animals develop their unique natural defenses.
~
Swaner's Craft Sunday
11 AM – 1 PM @ Swaner EcoCenter
Kids of all ages are invited to enjoy the complimentary Swaner Craft Sunday! Join the fun at the Swaner Preserve and EcoCenter, and create a nature-themed craft to bring home.
~

Create Your Own Ski Sign
12 – 2 PM @ The Paint Mixer
Create your own ski sign to commemorate your winter adventures in Park City.  Once you sign up you will receive a card to fill out what you would like on your sign. Sand, stain, stencil and paint your way to your own personal sign. All ages welcome – no alcohol will be served at this event.
~
Climbing Wall
1 – 3 PM @ Swaner Eco-Center
Climb through the EcoSystem from the bedrock all the way to the uplands! The Swaner indoor climbing wall is fun for all ages. A harness is supplied, participants are asked to wear closed-toe shoes.
~

Art Talk with Sue Flood: Cold Places Photography
4 PM  @ Kimball Art Center
5 PM Community Reception 
Head to Kimball Art Center for an Art Talk with new exhibition artist Sue Flood, followed by a community reception for her and café gallery artist, Paul Crow.
Flood's career includes years as a BBC wildlife filmmaker and traveling to all seven continents as a guide and award-winning photographer. During the talk, Flood will share some of her adventures, discuss how she got started, what she does now, and why she has specialized in "Cold Places." There will also be a photography critique session with Sue Flood on Monday, February 25, from 10 a.m. – 12 p.m.
~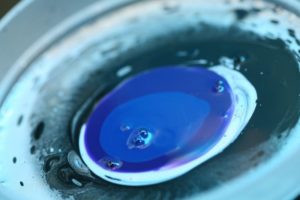 Open Paint Studio
4 – 6 PM @ The Paint Mixer
The studio is open for some self-guided self-expression. Feel free to pick a painting and follow written instructions – or just go to town in your own way on canvas. All materials are included, but there is no physical instruction.
~
Park City Film: Oscar-Nominated Shorts
8 PM @ Jim Santy Auditorium | Park City Library

Sunday: Live Action Shorts (108 min) – Rated R (violence, language, and adult themes)
DETAINMENT

(Vincent Lambe and Darren Mahon), IRELAND/30 MINS/2018

FAUVE

(Jeremy Comte and Maria Gracia Turgeon), CANADA/16 MINS/2018

MARGUERITE

(Marianne Farley and Marie-Hélène Panisset), CANADA/19 MINS/2017

MADRE (MOTHER)

(Rodrigo Sorogoyen and María del Puy Alvarado), SPAIN/19 MINS/2017

SKIN

(Guy Nattiv and Jaime Ray Newman), USA/20 MINS/2018
UPCOMING EVENTS
March 1 → First Friday Fireworks @ Canyons Village | Park City Mountain
March 2 → Silver Summits Challenge @ Park City Mountain
March 4 – 8 → KPCW Winter Pledge Drive & Online Auction
March 5 →

Mardi Gras Celebration

@ Park City Mountain  

March 7 – 9 → Red, White & Snow | National Ability Center Fundraiser
March 23 – April 7  → Spring Grüv @ Park City Mountain
---
The Colony at White Pine Canyon is the largest gated ski-in / ski-out community in the United States. Our land spans 4600 acres, and approximately 90% of it will always be preserved as open space.
In winter, enjoy exclusive ski and snowboard access to one of North America's largest mountain resorts, Park City Mountain. In spring, the snow melts to reveal an amazing network of hiking, biking, and horseback riding trails, connecting to more than 400 miles of single-track trails throughout the surrounding area.
The Colony is just 35 minutes from Salt Lake International Airport and 5 minutes to Park City's historic Main Street, home to the Sundance Film Festival and world-class dining and shopping.