Park City Event Guide: March 1 – 3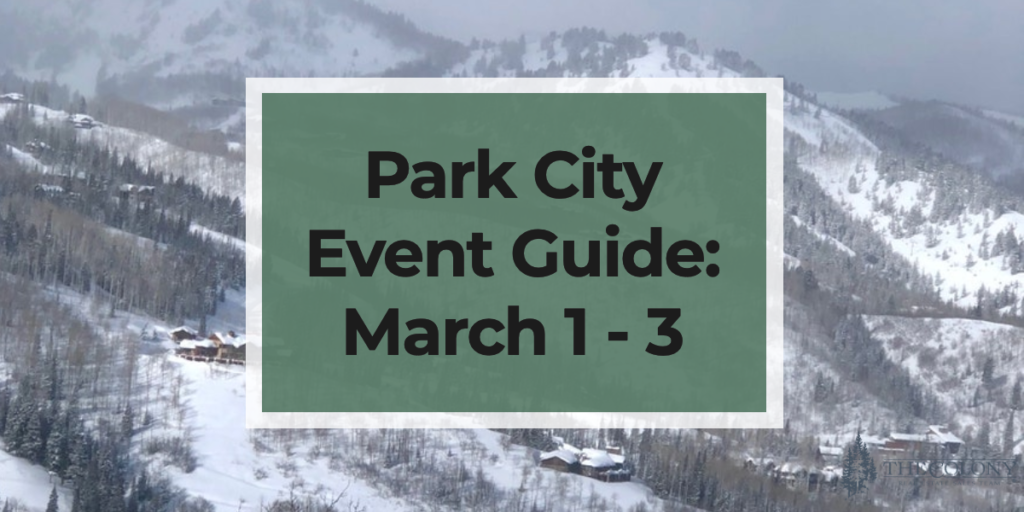 This week, Park City enjoyed a hint of warmer temperatures, but it looks like we can still count on March to come in like a lion. We've got a bit more snow in the forecast and a few more weeks to enjoy spring weather skiing. Before we get too far ahead of ourselves, here's a look at your options for fun in Park City this weekend!
FRIDAY, March 1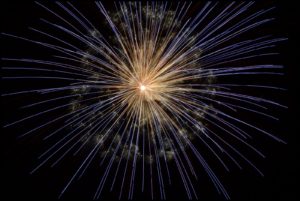 First Friday Fireworks
3 PM @ Canyons Village | Park City Mountain
We love this new tradition – and the fireworks are still scheduled to go off fairly early – though much later than when the event first began! This marks the final First Friday Fireworks event for the ski season, with live music, family fun, food specials, and of course, the fireworks; the fun starts at 3 p.m.
3 – 6:45 PM:

Live music with DJ Velvet

4:30 – 6:30 PM:

Family Après Activity: Ice sculpting demonstration and photo opportunity

5:30 – 6:45 PM:

Complimentary Donut Bar at Umbrella Bar (while supplies last)

6:45 PM:

Fireworks
Park City Mountain
Friday Aprés
4 PM → Live Music: Mike Rogers @ Legends | Park City Mountain Village

4:30 PM → Avalanche Dogs Meet & Greet @ Canyons Village
~
Deer Valley Resort
Friday Aprés  
1 PM → Live Music: Mike Rogers @ Silver Lake Lodge

3 PM → Live Music: Rick Gerber @ EBS Lounge | Snowpark Lodge
~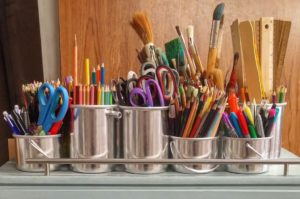 Arctic Artful Afternoon
1 PM @ Kimball Art Center
From the Kimball Art Center website:
"This after-school program allows kids [ages 6 – 10] to explore art using a variety of fun materials each week. This week students will draw inspiration from Kimball's current exhibitionsCold Places: Photographs by Sue Flood and Paul Crow: On Ice.  $30 per child includes instruction, supervision, and all materials. Drop-ins welcome." 
~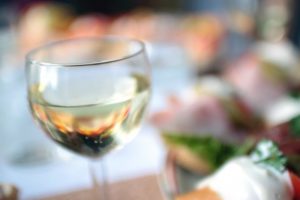 Mines & Wines Tour
1 – 4 PM @ Park City Library
A three-hour Park City tour of historic locations paired with, what else, wines! The tour begins at the Park City Library. paired with a vintage sparkling wine made for the king and queen of Spain. It moves next (transported by a luxury vehicle) to the Ontario Mine, Miner's Hospital, First National Bank on Main Street, Silver King Consolidated HQ, and the Red Light District. The wines are chosen by Kirsten Fox, Headmistress and executive sommelier. Light snacks are also included.
~

Parents' Survival Night
6 – 9 PM @ The Little Gym Park City
A break from the kids *and* a break from the parents – it's a survival night for all of us, especially after a long winter break together.
Parents can use the time to enjoy a movie or a quiet meal out while the kids get quality "kid time" in a safe, fun,  place with trained instructors who lead them through music, games, and fun. As you might imagine, spots fill quickly, so book HERE.
~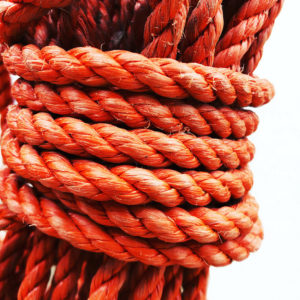 Essential Knots for the Outdoors
6 PM @ L.L.Bean
Learn to secure a kayak or canoe to the roof of a car, rig a rain tarp, or tie a boat to a dock. The L.L.Bean experts will show you the few key knots and hitches that every outdoor enthusiast should know! This is a free clinic at L.L.Bean. Park City. 
~
Table for Twelve: Food & Wine Experience
6:30 – 8 PM @ The Market | Snow Creek Plaza
Table for Twelve is a food and wine experience at The Market in  Park City. For this session, take a quick trip! The theme, "Visiting the Alps" features Alpine cheeses selected for the tasting, paired with regional wines: Gruener-Veltliner, Gewurztraminer, Zweigelt, and more. Reservations required, RSVP at www.foxschoolofwine.com.
~
Pure Prairie League  
8 PM @ The Egyptian Theatre
From the Egyptian Theatre website:
Pure Prairie League is an American country rock band with a heavy dose of country and high-flying harmony, whose origins go back to 1965.  Pure Prairie League continues to tour and performs over 100 concerts a year,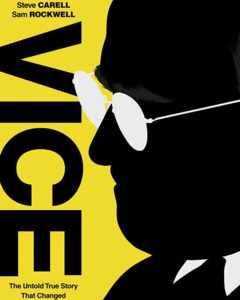 primarily in the northeastern and mid-Atlantic regions of the United States. Friday and Saturday, 8 p.m; show plays at 6 p.m. on Sunday. Tickets available HERE.
~
Park City Film: "Vice"
8 PM @ Jim Santy Auditorium
The story of Dick Cheney, the most powerful Vice President in history, and how his policies changed the world as we know it. Screenings at 8 on Friday and Saturday, 6 p.m.on Sunday.
SATURDAY, March 2
Silver Summits Challenge
8 AM – 5 PM @ Park City Mountain | Canyons Village
Hit seven summits – covering 7,300 acres of terrain – in one day in the Silver Summits Challenge at Park City Mountain.
The challenge begins with check-in at Canyons Village and concludes with a final check-in at the last checkpoint – Legacy Lodge. Lift Access is not included with the price of registration; all participants will need to provide their own lift ticket or season pass.
A basic event ticket includes event registration, event credential, commemorative pin, and commemorative Silver Summits Challenge item. VIP event ticket also includes a jacket from Helly Hansen!
Silver Summits Schedule:
8 AM → Event Check-in @ Murdock's Cafe | Canyons Village
9 AM → Challenge Begins
1 PM → Aprés Celebration @ Legacy Lodge | Park City Mountain Base Village
~
Snowshoe Tour of the Preserve
8:30 – 10 AM @ Swaner Nature Preserve
Learn about wetland science, natural plant and animal species, and the history of the Swaner Preserve; search for and identify animal tracks and other signs of animal life. Be sure to wear sturdy, warm boots, snow pants, hats, gloves, a coat, and bring a water bottle. Snowshoes can be rented from the EcoCenter – $2.50 for members, $5 for non-members.
~
March Morning Movies
10 AM @ Kimball Junction Library
Enjoy a free screening of last year's Christmas hit, "The Grinch," in the Kimball Junction Branch Auditorium.
~

Bilingual Story Time
10 AM @ Park City Library
Over at the Park City Library, experience an interactive bilingual storytime full of books, songs, and rhymes in both English and Spanish. This program is designed to stimulate language development through the exciting sounds of Spanish for beginners and native speakers alike!
~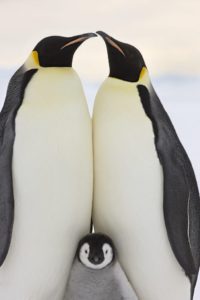 Sue Flood: Cold Places Photography
Main Gallery @ Kimball Art Center
Through April 7
From the Kimball Art Center website:
" In striking and poignant images, Sue Flood takes us to Earth's coldest places. Flood has made numerous journeys to Antarctica and the Arctic, yet her sense of awe in these remote lands never fades. From the boundless charm of penguins to the grandeur of vast ice shelves, she captures moments of intense drama and epic beauty."

Paul Crow: On Ice
Café Gallery @ Kimball Art Center
Through April 7
From the Kimball Art Center website:
"The month I was born, the first Nimbus satellite was launched, taking images of polar ice as it began its work. From that September in 1964 to September 2012, the ice coverage in the Arctic has fallen by half. And the ice is thinner.
Ice sheets are expanses of glacier ice covering surfaces of land and free water greater than 50,000 square kilometers. The only ice sheets now on earth are in Greenland and Antarctica. Antarctica loses a hundred cubic kilometers of ice each year. New icebergs are born of melting glaciers, breaking free into the open ocean. Sea levels rise.
Ice is a time capsule, storing bits of creatures, traces of gasses and waters from prior earths. Some of it dead, some of it not quite. In the year that I was born, scientists began tracking the long-term ice record of the Arctic lake Kilpisjärvi at the northwestern tip of Finland, not far from the point where the borders of Sweden, Norway, and Finland meet. Typically frozen for eight months of the year, Lake Kilpisjärvi has frozen an average of 2.3 days later each decade since 1964, and in each of those decades, the lake has seen a decrease of an average of 3.4 days of total ice cover."  –Paul Crow
~
Trivia
3 – 4 PM @ Lucky Ones Coffee
Super speedy trivia at Lucky Ones Coffee, in the Park City Library, makes for a fun aprés activity! One smart device is needed for your team – Wi-Fi provided.
~
Cross-Country Ski Outing
1 – 3 PM @ Quinn's Junction | Round Valley
Cross-country skiing on beautiful Park City trails – what more could you ask for? The adventure lasts about two hours; call the store for additional details. This is a free event from L.L.Bean Park City.
~
Park City Mountain
Saturday Aprés & Spring Concert Series
The days are getting longer and spring après season in Park City officially kicks off with a twinbill of live music. Local and national bands will play every weekend from Saturday, March 2 through the end of the season at either of the resort villages. Unbuckle those boots, kick back, and celebrate a great spring day on the mountain with some free live music!
3 PM → Spring Concert Series: Night Marcher  @ Canyons Village

3 PM → Saturday S'Mores  @ The Umbrella Bar
~
Deer Valley Resort
Saturday Aprés  
3 PM → Live Music: B.D. Howes @ EBS Lounge | Snowpark Lodge
Park City Film: "The Black Stallion"
4 PM @ Jim Santy Auditorium | Park City Library
From the Park City Film website:
"While traveling with his father, young Alec becomes fascinated by a mysterious Arabian stallion who is brought on board and stabled in the ship he is sailing on. When it tragically sinks both he and the horse survive only to be stranded on a desert island. He befriends it, so when finally rescued, both return to his home where they soon meet Henry Dailey, a once successful trainer. Together they begin training the stallion to race against the fastest horses in the world. Based on the book of the same name by Walter Farley. A free screening, this is part of the Books 2 Movies series from Park City Film and Park City Library."
~
SUNDAY, March 3
Nature's Ninjas
10 AM – 4 PM @ Swaner EcoCenter
Kids and adults can explore "some of nature's wildest defensive adaptations." The exhibit takes a look at nature's most misunderstood animals — everything from porcupines to geckos — and walks visitors along how and why animals develop their unique natural defenses.
~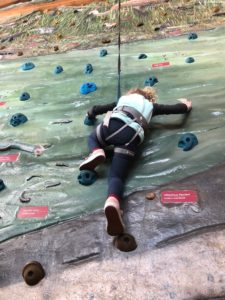 Swaner's Craft Sunday
11 AM – 1 PM @ Swaner EcoCenter
Kids of all ages are invited to enjoy the complimentary Swaner Craft Sunday! Join the fun at the Swaner Preserve and EcoCenter, and create a nature-themed craft to bring home.
~
Climbing Wall 
1 – 3 PM @ Swaner Eco-Center
Climb through the EcoSystem from the bedrock all the way to the uplands! The Swaner indoor climbing wall is fun for all ages. A harness is supplied, participants are asked to wear closed-toe shoes.
~
Park City Aprés
Sunday
3 PM → Aprés Live Music: DJ Velvet  @ The Umbrella Bar
UPCOMING EVENTS
March 4 – 8 → KPCW Winter Pledge Drive & Online Auction
March 5 → Mardi Gras Celebration @ Park City Mountain
March 7 – 9 → Red, White & Snow | National Ability Center Fundraiser
March 16 → 8th Annual Park City Institute Saints and Sinners Ball
March 12 → Recycle Utah's Green Drinks @ Townshend's Teahouse
March 23 → Pink Park City @ Canyons Village
March 23 – April 7  → Spring Grüv @ Park City Mountain
---
The Colony at White Pine Canyon is the largest gated ski-in / ski-out community in the United States. Our land spans 4600 acres, and approximately 90% of it will always be preserved as open space.
In winter, enjoy exclusive ski and snowboard access to one of North America's largest mountain resorts, Park City Mountain. In spring, the snow melts to reveal an amazing network of hiking, biking, and horseback riding trails, connecting to more than 400 miles of single-track trails throughout the surrounding area.
The Colony is just 35 minutes from Salt Lake International Airport and 5 minutes to Park City's historic Main Street, home to the Sundance Film Festival and world-class dining and shopping.