We've written about Bill White Farms in the past, and now's your chance to reap the bounty of this Earthganic movement! What does that mean? From the Bill White Farm website, "We embody an ideology of harvesting healthy plants and livestock through revolutionary methods that have raised the ideals associated with those of traditional and organic farming techniques. With every new day, and every new project, we are constantly learning and transforming agricultural techniques to ensure the well being of our community, and communities around the globe for generations to come."

The farm is selling its sustainably farmed produce at the Provo Farmer's Market on Wednesdays. And if you can't make it there, head out to the farm itself later in the weekend. On Fridays from 2PM – 6PM and Saturdays 10AM – 2PM at the farm, you can get the freshest produce the farm has to offer!
And this week, the Canyons Village Summer Concert Series kicks off. The free concerts start at 6 PM every Thursday and Saturday night at the Canyons Village. New Orleans Suspects is the first band this Saturday!

Here's what else is happening this weekend…

FRIDAY, JULY 5

Summit Yoga at Montage Deer Valley
9 AM @ Montage Deer Valley Mountain Lawn
Every Friday, an in-house fitness and wellness specialist from the resort will guide an hour-long meditation and yoga session on the lawn, overlooking the Wasatch Mountain Range. 
Artful Afternoon
1 – 3:30 PM @ Kimball Art Center
An after-school program to encourage kids to explore art. Kiddos get to try a variety of fun materials and drop-ins are welcome; the 30 dollar fee includes instruction, supervision, and all materials. Check out our Nonprofit Highlight on all the incredible programming Kimball Art Center provides HERE.

The Next Course: Bump up your BBQ Game
1 PM @ Mountain Town Olive Oil
This week's class will feature recipes that will help you Bump Up Your BBQ Game. Perfect for backyard cook-outs, neighborhood parties or holiday celebrations. You'll get to make:
Regional BBQ Sauce Trio with Ribs & Brisket
Tri-color potato salad
Sweet Corn Fritters
Kale & Broccoli Slaw
Very Cherry Mini Pies
Lego Club
1—2 PM @ Park City Library
An hour of Lego BLISS. The Park City Library hosts this every week for builders of all ages. Duplos for the younger architects, IKOS for the master builders and lots and lots of LEGOS for everyone in-between. 

Village Live Music: Rick Gerber
4 – 7PM @ Park City Mountain Village
From PCMR's website "Rick Gerber is the front man for Badfeather, The Bookends and has been in such notable Utah bands as Ulysses, Labcoat. His solo shows features songs from his entire catalog and are sure to please all!" This concert held on the patio at Legends.

Parents' Survival Night
6 – 9 PM @ The Little Gym Park City
A break from the kids *and* a break from the parents – it's a survival night for all of us. Parents can use the time to enjoy a movie or a quiet meal out while the kids get quality "kid time" in a safe, fun place with trained instructors who lead them through music, games, and fun. As you might imagine, spots fill quickly, so book HERE.

The Bluebird Cafe Concert Series: Marla Cannon-Goodman, Buddy Cannon, Phil O'Donnell
7 PM @ Sundance Resort
The Bluebird Cafe Concert Series features Nashville's renowned singers, songwriters, and musicians. We're pleased to partner with the original Bluebird Cafe to bring these talented artists to Sundance.

2019 Artists:
July 5 & 6: Marla Cannon-Goodman, Buddy Cannon, Phil O'Donnell
July 12 & 13: Ashley Gorley, Chris DeStefano, Brett James
August 16 & 17: Lee Thomas Miller, Wendell Mobley, Paul Overstreet
August 23 & 24: Jimmy Robbins, Laura Veltz, Dav Barnes
Patriotic Celebration with Broadway's Hugh Panaro
7:30 PM @ Snow Park Amphitheater at Deer Valley
Have I mentioned how much I love these concerts lately? They are so fun. Pack a picnic, enjoy some music under the stars, what more could you want? Hugh Panaro is best known for his role as Phantom in Phantom of the Opera on Broadway. You could say he's a veteran, having reprised the role more than 2,000 times!!
A Chorus Line
8 PM @ The Egyptian Theater
Running through the 21st, this Tony- and Pulitzer-award-winning musical tells the story of 17 dancers hoping to make their big break on Broadway.

SATURDAY, JULY 6

Saturday Morning Nature Walk
8:30 AM @ Swaner Nature Preserve
Start your weekend off on the right foot! Join a group of weekend-walkers and learn about the Swaner Preserve wetlands while you get some exercise – and look for an abundance of wildlife!

Village Live Music: Electric Moose Band
3 – 6 PM @ Park City Mountain Village
Sun's out, outdoor concerts out (That's what the kids are saying, right?) From PCMR's website "The Electric Moose Band has been roaming the Wasatch for years playing rock, blues, and funk hits from the 70's to today. The Moose has been spotted playing all over town: PCMR, Deer Valley, The Silly Market, The PC Arts Festival, outdoor concerts and festivals all over Utah, restaurant/bar venues on Main Street, and tons of private parties and nonprofit events." The concert will take place on the PayDay Pad in the Park City Mountain Village.
Garden on the Grill
6PM @ Mindful Cuisine
This class focuses on using fresh produce grown in Mindful Cuisine's own garden plus other items from local farmers and markets. Here's the mouthwatering menu:
Grilled and Planked Brie with Apricots
French Garden Radishes with Grilled Onion Butter
Charred Rainbow Carrot Salad with Seared Goat Cheese, Local Greens and Toasted Pistachios
Ember Roasted Vegetable Platter with Chimichurri
Smashed Potatoes with Olive Tapanade
Pizza Cooked in Uuni with Veggies (& local sausage & cured meat for meat lovers)
Grilled Pineapple with Passion Fruit Sorbet & Toasted Coconut
Bravo Broadway! Life is a Cabaret
7:30 PM @ Snow Park Amphitheater at Deer Valley
From the Deer Valley website "Chicago. Cabaret. New York, New York. The powerhouse duo Kander and Ebb collaborated for more than 40 years and delivered hit after hit on the stage and screen. In Life is a Cabaret we salute their contribution to the Great American Songbook while also featuring other Broadway favorites from musicals like Hairspray, Les Misérables, Mamma Mia, Cats, and more."

SUNDAY, JULY 7

Park Silly Farmer's Market
10 AM – 5 PM @ Park City's Historic Main Street
One of my favorite parts of summer is farmer's markets. And this weekend, Park Silly kicks off. Every Sunday, local and regional arts and crafts, music and performance art, antiques, imports and one-of-a-kind finds, delicious gourmet foods, and farmer's market fruits and vegetables all converge on Park City's Historic Main Street. From 10am to 5pm, stroll the streets, eat lots of food and enjoy the entertainment!

This week, on the Park Silly Main Stage:
10:00am – 11:00am: Chad & Kristo
11:00am – 12:00pm: Sundog Sky
1:00pm – 2:00pm: Utah Symphony Orchestra
2:00pm – 3:00pm: Dr. Bob
 L.L. Bean Paws for Life Adoption Event
1 1AM – 3 PM @ Park Silly Market
L.L. Bean is sponsoring this adoption event at the market. Stop by to see if there is an animal to add to your family or just to say hi to all the animals!

Swaner's Craft Sunday
11 AM – 1 PM @ Swaner EcoCenter
Kids of all ages are invited to enjoy the complimentary Swaner Craft Sunday! Join the fun at the Swaner Preserve and EcoCenter, and create a nature-themed craft to bring home.

Climbing Wall
1 – 3 PM @ Swaner Eco-Center
Climb through the EcoSystem from the bedrock all the way to the uplands! The Swaner indoor climbing wall is fun for all ages. A harness is supplied, participants are asked to wear closed-toe shoes.

Village Live Music: Sophia Dion
4PM – 7PM @ Park City Mountain Village
From PCMR's website "Sophia Dion was a budding star before she reached her teen years and she possesses a musical presence that defies her age. Just 17 years old, Sophia is already a true rising star. Uniting indie, soul, blues, and pop influences, Sophia's singer/songwriter musical style has been influenced by KT Tunstall, Jason Mraz, Ingrid Michaelson, Joss Stone, Sara Bareilles and Allen Stone." Concert will take place on the Legends patio at Park City Mountain Village.
2019 St. Regis Big Stars Bright Nights Concert Series: Brothers Osborne
7:30 PM @ Park City Institute
The Grammy-nominated brothers climbed the country charts with songs like, "Stay A Little Longer" and "Rum", collecting CMA and ACM awards along the way.

DURING THE WEEK

MONDAY, JULY 8

Movie Night w/ Park City Mathematics Institute: "The Man Who Knew Infinity"
5 PM @ Jim Santy Auditorium at the Park City Library
Free and open to the public. Doors open at 5 p.m., movie starts promptly at 5:30. Snacks provided. Join the participants of PCMI at this special presentation of "The Man Who Knew Infinity" – a 2014 film based on the true story of the friendship between Srinivasa Ramanujan and J.H. Hardy that forever changed mathematics. In 1913, Ramanujan, a self-taught Indian mathematics genius, traveled to Trinity College, Cambridge, where over the course of five years he forged a bond with the brilliant and eccentric professor G.H. Hardy, while fighting prejudice to reveal his groundbreaking discoveries to the world. This is Ramanujan's story as seen through Hardy's eyes.

Man in the Moon Pajama Story Time
6:30 PM @ the Summit County Library
Settle in for some stellar bedtime stories at our Man in the Moon Pajama Story Time, Summit County Library, Kimball Junction Branch. For the whole family. Wear your jammies!
TUESDAY, JULY 9

Tent Tales for Tykes
11 AM – 12 PM @ L.L. Bean Park City Store
Storytime at Park City's L.L. Bean store on Main Street. Ideal for kiddos 3-6, during each weekly session, they'll explore a different nature theme and then play a game or do a craft. You can join in on the fun or spend the hour shopping but you do have to register HERE.

International Summer Film Series: "Capture the Flag"
6:30PM @ Jim Santy Auditorium at Park City Library
Every Tuesday, Park City Film and the library are offering a free film (and popcorn!) as part of the School Break Film Series. This week, come see Spain's Capture the Flag—Determined to erase the history of the Apollo XI astronauts and their famous first steps on the Moon, a mad Texan millionaire wants to colonize the Moon and exploit its natural resources. The only one who can stop him is a determined 12-year-old boy, his grandfather, and a robotic chameleon.
Park City Women's Business Network Meeting
6 PM @ Park City Nursery
Check out the monthly Park City Women's Business Network meeting, called "Tent Talks," featuring guest speaker Amber Raleigh on the tent talk subject "Grow" at the Park City Nursery.

WEDNESDAY, JULY 10

Wednesday Farmer's Market
Noon @ Park City Mountain (Silver King parking lot)
Stop by and pick up fresh fruit for a mid-hike snack, a bundle of organic vegetables for your family dinner, or locally made jams, jellies, trinkets, or jewelry to take home as a souvenir each Wednesday from 12:00 – 5:00 PM. Not only does buying local food help our community, it also helps our environment by reducing carbon dioxide emissions and packing materials, as well as helping to make farming more profitable.

Crafternoons at Park City Library
4 – 5 PM @ Park City Library
Come left off some creative steam. Make and take your crafty project every week. All ages welcome.

"I Remember When" Panel Discussion
5 PM @ Park City Museum Education and Collections Center
What was it like growing up in Park City when it was a mining town? What changes occurred when Park City went from mining to skiing? What was Park City like before and during the Olympics? How have the schools changed over the years? To find out the answer to these questions and more, come to Park City Museum's panel discussion with some local Parkites who have lived through it all!

Grand Valley Bank Community Concert Series: Pixie & the Partygrass Boys
5:30 PM @ Deer Valley Resort
This band of self-proclaimed ski bums and hippies blend elements of pop, punk, jazz and funk with classic bluegrass.

Mendelssohn's Violin Concerto
8 PM @ St. Mary of the Assumption
The Utah Symphony and the Deer Valley Music Festival come together to present Mendelssohn's Violin Concerto.

THURSDAY JULY 11

Kid's Summer Movie: "How to Train Your Dragon: Hidden World"
1 PM @ Summit County Library
Free movie and popcorn at the library!


Deer Valley Concert Series: Jenny Lewis
5:30 PM @ Snow Park Amphitheater at Deer Valley Resort
Between headlining dates around the globe and stealing the show at Newport Folk Festival 2018, not to mention captivating audiences as special guest of Beck at Madison Square Garden, Jenny Lewis has been recording brand new material. Come hear some of it at the Deer Valley Concert Series, presented by Deer Valley Resort in conjunction with The State Room Presents. 
ONGOING EXHIBITS

Utah Olympic Park is open for the summer season. You can learn about the park's beginnings in the free museum or take a ride on the summer bobsled. The park's summer experiences include the extreme zip line, zip line tour, alpine slide, drop tower, adventure courses and scenic chairlift rides (not all activities are open early season). Early season hours 10 a.m.–6 p.m. daily. Watch the Flying Ace Aerial All-Star Show every Saturday and Sunday at 1:00.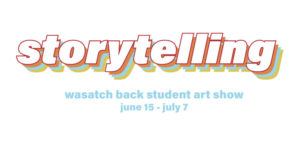 Wasatch Back Student Art Show @ Kimball Art Center
In this exhibit through July 7th, see art from k-12 students from Summit and Wasatch counties. They were invited to create art around the theme "storytelling". More than 500 artists participate in this annual exhibit.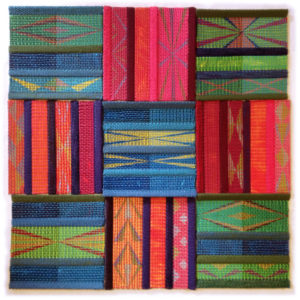 John Hess: Permutations @ Kimball Art Center
From the Kimball Art Center "John Hess is a mixed media textile artist with an interest in exploring dimension, either with double woven cloth shaped into relief with an armature for stability or flat woven fabric using pattern and fabric paint to create illusions of depth. Using patterns, either woven or painted, he expresses color modulations while repeating with scale changes and mirrored effects." The exhibit is open through July 16th. 

Walking Tours of Historic Main Street
Every weekday 2PM @ Park City Museum
Spend an hour walking down Historic Main Street, learning about the city's growth from a mining town to a ski destination. The tours take place every weekday until August 30th. The tours will leave the Museum every day at 2. call 435-649-7457 ext. 136 to make a reservation. Wear comfortable shoes, bring water, and don't forget your sunscreen!

Patios, Pools & the Invention of the American Backyard
Through November 20 @ Park City Museum
This exhibit, part of the Smithsonian Institution Traveling Exhibition Service, shows the history of the American backyard—from pools, to lawns, to BBQ grills. From the Park City Museum "Through rare photographs, historic drawings and period advertisements, Patios, Pools, & the Invention of the American Backyard explores the mid-century backyard of the 1950s from the rise of the suburbs and tract houses and the beauty of postwar garden design to the birth of the environmental movement."

UPCOMING EVENTS
July 17 → Run-a-Muk Clean-Up @ Run-a-Muk Dog Park 
July 19 → Basin Recreation Blood Drive @ Basin Rec Fieldhouse 
July 19 → Pie N' Beer Mountain Miles Run @ Basin Rec Fieldhouse 
July 20 → Basin's Backyard Bash @ Willow Cree Park 
July 20 → Movie in the Park @ Ecker Middle School 
Aug 10 → Drive-in Movie in the Park @ Prospector Square, Lot K
Aug 10 → Back to School Glow n' Go Run @ Willow Creek Park 
Aug 23 → Trailside Bike Park Shred-n-BBQ @ Trailside Bike Park 
Aug 23 → Movie in the Park @ Trailside Park (upper field) 
Aug 24 → Art on the Trails @ McLeod Creek Trail 
Aug 25 → DIG In @ Summit Community Garden
Sept 07 → Run for Recreation @ PC MARC to Basin Rec Fieldhouse 
Sept 25 → Swing for Sports Golf Tournament Fundraiser @ Canyons Golf Course 

COMMUNITY ENGAGEMENT
What's Your Vision for Park City's Future?
From Park City Municipal:
We'd like to hear from you, Park City! Take the Park City Vision 2020 community survey and apply to participate in July's Think Tank Workshops 

Park City has launched Park City Vision 2020 – a community visioning project asking residents and business owners to share their perspectives on:
What makes Park City the place that people wish to call home?
What makes Park City special and what should Park City become?
What are the elements of the community that, if lost, would fundamentally change the character of Park City?
Park City Vision 2020 will be a 6-month community visioning project to define a Park City Community Vision and Action Plan, as a follow up to the 2009 Park City Community Visioning project.

There will be several opportunities to get involved throughout the visioning process now through October.

For more information, contact linda.jager@parkcity.org or 435.615.5189.
---

The Colony at White Pine Canyon is the largest gated ski-in / ski-out community in the United States. Our land spans 4600 acres, and approximately 90% of it will always be preserved as open space.

In winter, enjoy exclusive ski and snowboard access to one of North America's largest mountain resorts, Park City Mountain. In spring, the snow melts to reveal an amazing network of hiking, biking, and horseback riding trails, connecting to more than 400 miles of single-track trails throughout the surrounding area.

The Colony is just 35 minutes from Salt Lake International Airport and 5 minutes to Park City's historic Main Street, home to the Sundance Film Festival and world-class dining and shopping.