The motto of the Kimball Art Center is "Art Starts Here." For so many of the children, families and other residents of Summit County and here in Park City, that's completely accurate. KAC offers an immense amount of educational opportunities to people in the community, for free or close to it.
The place where art starts started in a garage in 1976. Bill Kimball opened the art center as a way to connect the community through art. The community began to grow – and so did the center. The center now has an amazing FREE art museum featuring exhibitions from artists from around the world, and offers more than 300 different visual art classes to kids and adults. And the K-12 program, a partnership with the Park City Education Foundation, makes sure art is taught in the schools. Between all those different programs, the KAC now serves 85,000+ people a year!
Here's a quick rundown at the programs the KAC offers—buckle up!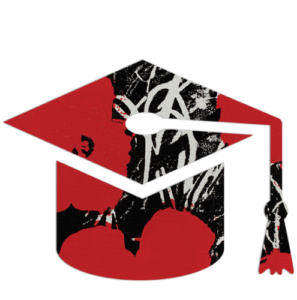 The KAC offers oh-so-many art classes to kids and adults. Classes in mediums like welding, painting, drawing, photography, pottery, stained glass and more fill the studios each day. The classes do have a cost but scholarships are available. You can also sign up for private or small group classes. The KAC also offers a clay studio for a small membership fee. The studio is staffed with artists who help your pieces come to life. 
The partnership with Park City Education Foundation works to provide art education which wouldn't happen otherwise. This program is called Elementary Visual Arts, with funding from PCEF and curriculum from KAC. The EVA staff teaches monthly art classes designed to teach kids art basics – and to encourage kids to stretch their creativity.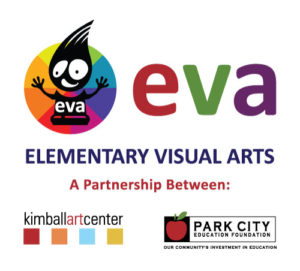 Here's what the effort boils down to: in the world we live in now, everything is a problem to be solved. When we have a strong command of our creative thinking skills, we can find better solutions to problems—which is why art is so important. It helps that it's just plain fun, too. One of the EVA specialists said she loves to watch students who may struggle academically come into her art classes and be able to express themselves visually. She says you can see their confidence grow as they explore another way to learn. Each month, the lessons and supplemental materials are posted online so the learning can continue at home.
While the EVA classes are taught in Park City School District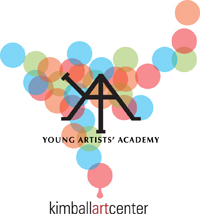 elementary schools, the KAC is also looking out for teens who have shown an interest and a talent in the visual arts. The Young Artists' Academy is a school-year-long program lasting the length of the school year designed to help budding artists learn more about the visual arts as well as art professions. Weekly classes and service opportunities help teens to expand their portfolio, meet artists and participate in critiques of art, their own and others.
"Off the chART Art" is an after-school art program designed for students ages 6-11. The 8-week long program meets after school at the elementary schools so parents don't have to drive kiddos back and forth. Young students will learn about drawing, painting, sculpture, mixed media and more.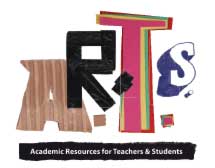 The Kimball Art Center museum is free every day and features rotating exhibitions from local artists as well as artists from around the world. School and youth groups can come to tour the gallery and learn from a trained staff member, teaching from curriculum developed to integrate art into lessons that are based on core subjects such as Math, Science, Reading, Writing, History, Geography and Language Arts.
The KAC operates off of grants and donations. Its biggest fundraiser every year is also a huge boon to the local economy as well—the Park City Kimball Arts Festival. This year will be the festival's 50th year. Each year, the festival welcomes more than 50,000 guests, 220+ jury-selected artists from over 30 states in 12 categories, 30 live musical acts and lots and lots of food.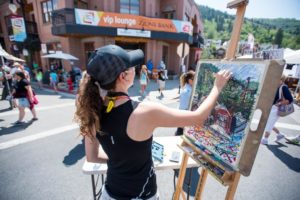 Last year, the KAC says the festival brought more than $20 million into the state. The festival is held on Historic Main Street and the small price of admission keeps all of these programs above running through the year. This year, the festival will be held from August 2nd – 4th.
On its website, it says "KAC provides a platform and a place for artists and arts enthusiasts to come together to explore, celebrate, develop and cherish the creative spark that lives within us all. We believe that art brings meaning, joy, direction, community enhancement, and inspiration…We know that art changes lives and brings people together, sustaining our vibrant community and catalyzing positive change in the world around us."
Of course, the KAC is always looking for donations, volunteers, even some paid positions. If you'd like to explore ways to help the KAC meet its mission check out its website or go see for yourself. It's located at 1401 Kearns Boulevard, Park City. 
---
The Colony at White Pine Canyon is the largest gated ski-in / ski-out community in the United States. Our land spans 4600 acres, and approximately 90% of it will always be preserved as open space.
In winter, enjoy exclusive ski and snowboard access to one of North America's largest mountain resorts, Park City Mountain. In spring, the snow melts to reveal an amazing network of hiking, biking, and horseback riding trails, connecting to more than 400 miles of single-track trails throughout the surrounding area.
The Colony is just 35 minutes from Salt Lake International Airport and 5 minutes to Park City's historic Main Street, home to the Sundance Film Festival and world-class dining and shopping.