Nonprofit Highlight: Park City Film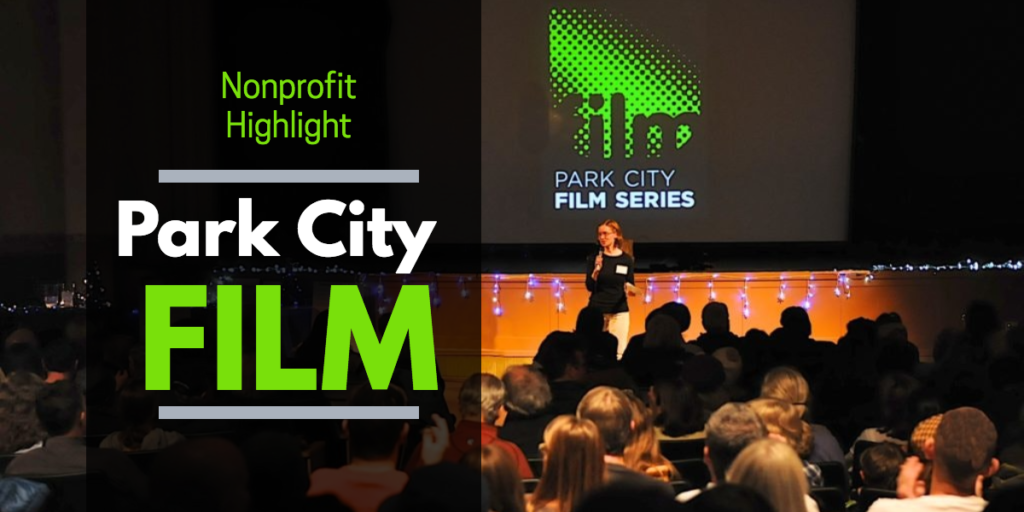 "You can't be what you can't see."
Marian Wright Edelman, Founder, and President of the Children's Defense Fund, said that in the documentary Miss Representation. She was speaking about getting girls involved in tech. But that quote kept popping into my mind as I learned more about Park City Film. Film—whether it's a documentary, drama, comedy or animated feature for kids—is an easily accessible medium that for 2 hours gives you a glimpse into what it is like to be someone else. Sometimes it's just to entertain but often, it can change our perspective of the world around us.
Park City Film started more than 25 years ago as a way to provide Park City and the greater Summit County area access to film that may not be available at the local multi-screen theater. Originally Park City Film Series, the nonprofit went through a rebranding this summer. It is now so much more than just a film series that organizers were worried all of the other programs were getting lost in the name. It is now Park City Film, which better encompasses all the things it does now to bring film to the community.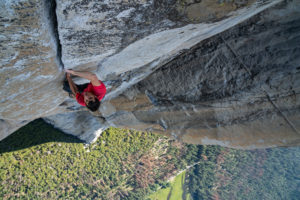 For example, later this month, the organization will show Free Solo at the Jim Santy Auditorium. Most of us—ok, let's be real, none of us, are going to scale the El Capitan cliff face without a rope. But for 100 minutes you can see how climber Jimmy Chin prepares for this incredible feat of physical achievement. Maybe that can inspire you to accomplish a (hopefully less dangerous) goal you have in your life.
Tickets are way less expensive than your traditional theater. You can buy tickets online now; $8 for adults, $7 for seniors and students. (And, if you buy them in person and have an EBT card, you can access whole other worlds for just $3.)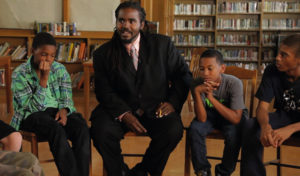 Park City Film also offers free films in the Reel Community Series. The goal of its longest running program is to deepen "understanding of complex, diverse and sometimes challenging, topics…We select films that reflect not only the mission of our partners, but also the interests of our community – with a focus on creating a platform for engaged and inclusive community conversation." The free films are put on in conjunction with local nonprofit organizations and are paired with a panel discussion or Q&A after.
On November 15th, Park City Film will show the documentary "The Mask You Live In" for free, followed by a panel discussion. The film looks at the way media and culture have created an environment of toxic masculinity that tells men and boys they must act a certain way in order to be a "real" man. This is just one of the many upcoming documentaries that will have you talking the whole car ride home—and hopefully beyond.
Many of the upcoming Reel Community Series films are great conversation starters for families, but Park City Film also wants to help you foster a love of film in the kids in your life. During the school holidays, Park City Film offers free afternoon showings of classic movies to give kids a safe, fun and enriching place to spend a few hours when school is not in session. It also offers free screenings of foreign films for kids and books that were turned into movies, inspiring a love of literature and film.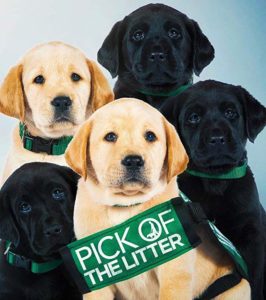 This is just a small slice of all the programs Park City Film brings to the community. There truly is something for everyone—even people who think independent film is pretentious. Especially for people who think independent film is pretentious.
In November and December, settle into a cozy chair with a big bowl of popcorn (and treats from the toppings bar!) to see life through the eyes of a notorious bank robber, or four theater-turned-Hollywood actresses, or the rock stars of high school science fairs.  A good movie can change your opinion, your perspective, maybe even your life. 
---
The Colony at White Pine Canyon is the largest gated ski-in / ski-out community in the United States. Our land spans 4600 acres, and approximately 90% of it will always be preserved as open space.
In winter, enjoy exclusive ski and snowboard access to one of North America's largest mountain resorts, Park City Mountain. In spring, the snow melts to reveal an amazing network of hiking, biking, and horseback riding trails, connecting to more than 400 miles of single-track trails throughout the surrounding area.
The Colony is just 35 minutes from Salt Lake International Airport and minutes to Park City's historic Main Street, home to the Sundance Film Festival and world-class dining and shopping.