Park City Event Guide: November 9 – 11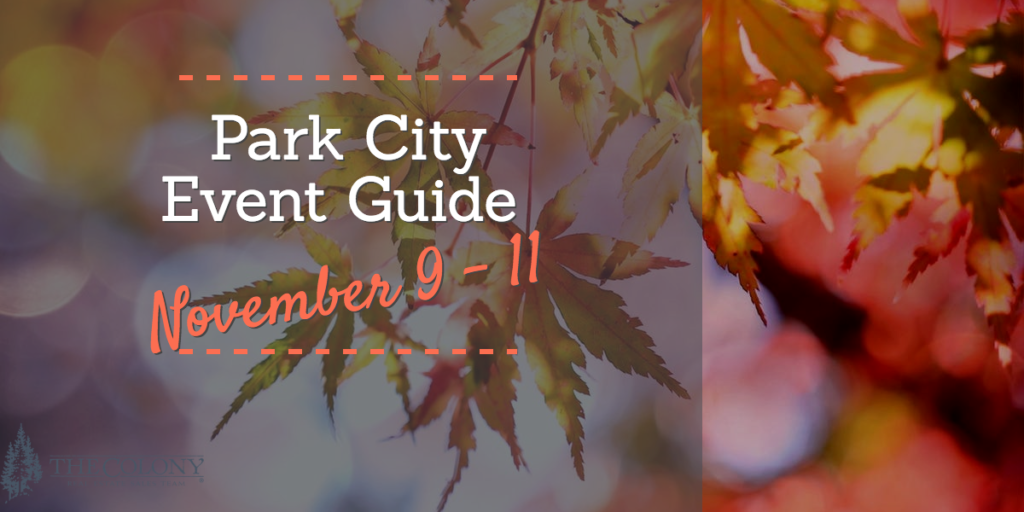 Park City is home to some of the world's most gorgeous scenery, but one of the most beautiful sights you'll ever see here is the gathering of hundreds of people who make our local nonprofits go. They'll be scattered along streets, on corners, and near local businesses,  lifting signs, shouting, and spreading smiles and happiness with each honk of a passing car. This sight can only mean one thing – it's Park City's annual day of giving, and the clock is ticking down for donations! Take a look at our nonprofit event guide on Live PC Give PC for details, and donate if you wish. Live PC Give PC is one of the things that makes our community so wonderful, and we hope you'll take a moment to examine all the good it does!
FRIDAY, November 9
SUPPORT →
Live PC Give PC
12 AM – 11:59 PM
Park City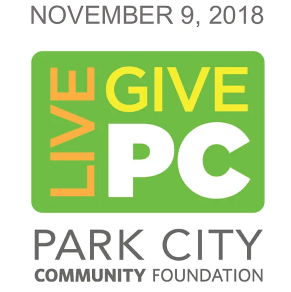 From 12 a.m. until 11:59 p.m. on Friday, November 9, Parkites come together for a full 24 hours of giving This annual event, organized and hosted by the incredible Park City Community Foundation and executed by more than 160 nonprofit organizations, raises millions of dollars for the nonprofits in our community. 
Every single donation made, no matter the size, gives your favorite organizations the chance to win in more ways than one, from generating awareness to securing matching grants and additional contributions. Together, we can make a real impact. Sponsor, donate, support, and spread awareness!
MOVE ON MAIN STREET →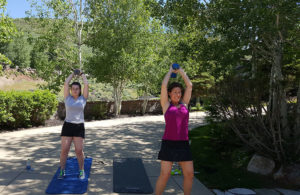 The Art of Movement
Morning Classes M, W, F
6 AM @ The Paint Mixer
A new partnership in wellness between Park City's The Paint Mixer and local coach and trainer Jess McCurdy, The Art of Movement is a new way to be creative in a space usually reserved for paint and canvas. Join Jess for a focus on mind-body alignment, as she teaches three of her usual classes in a brand-new setting.
Sunrise GRIT 45 (strength conditioning), Vinyasa Yoga, Sweat & Flow (30-minute HIIT & 30-minute yoga), and GRIT 60 (strength conditioning) are offered Mondays, Wednesdays, and Fridays, with classes at 6 a.m., 7:30 a.m. and 9 a.m. (Check the schedule for specifics!) Drop-ins are $20, locals also have the option of a punch pass – which gets you ten classes for $180.
SUPPORT →
Live PC Give PC Open House
10 AM – 4 PM @ KPCW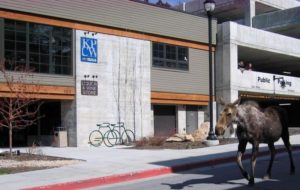 Head over to the KPCW studio for an open house on the day of Live PC Give PC! They'll host guests from 10 a.m. until 4 p.m., and will have snacks (they always have delicious snacks!). You can also take a tour and meet the staff!
~
People's Health Clinic
11 AM – Midnight
The Spur Bar & Grill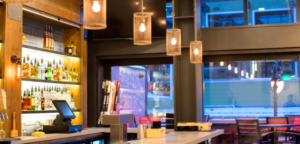 All day Friday (well, from 11 a.m. until midnight), when you eat at The Spur Bar & Grill, you'll also be supporting the People's Health Clinic. This nonprofit is dedicated to providing quality medical care to the uninsured, and The Spur will donate 10% of its sales, all day long, to support the Clinic. Must be 21 years and older to attend.
CREATE →
Artful Afternoons
1 – 4 PM @ Kimball Art Center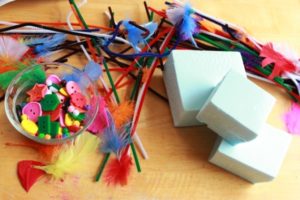 This is a fun Friday after-school activities for kids ages 6 through 10. Participants get to explore art using a variety of fun materials each week. This week, build in 3D: kids will engineer structures out of bamboo, cardboard, and other materials. Drop-ins are welcome, just $25 to participate.  Build in 3D – Engineer structures out of bamboo, cardboard and other materials. Upcoming classes:
November 9: Clay: Create a literary character out of clay using hand-building techniques

November  16: Artful Animation: From hand-drawn to claymation, bring your stories to life

November 30: Holiday Cards: Make one – and send it!
~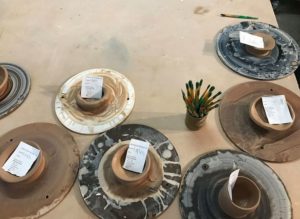 Wheel Try It – Open Studio
1 – 4 PM @ Kimball Art Center
The clay studio at Kimball has opened its doors each Friday this fall – for anyone who wants to take a crack at clay. It's not a class, but a studio staffer will do a demo at the top of the session on either a hand-building or wheel-throwing technique. The fee includes enough clay for two completed pieces – along with firing and glazing.
~
Paint 'n' Sip
6:30 – 8:30 PM
Paint Mixer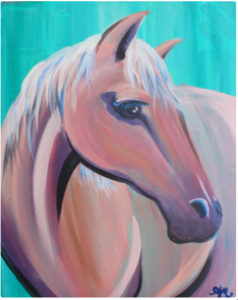 The Paint Mixer, right off of Historic Main Street in Park City, makes painting accessible to everyone – skill & talent not required! The instructors guide participants in a step-by-step process – and the result is a beautiful painting. Friday's picture is simply titled, "Horse."
Paintings change for each event – you can see the gallery HERE. All materials are included – and you can purchase beverages and snacks while you enjoy your painting. (21 and over ONLY for this event.)
SUPPORT →

Live PC Give PC Tasting Event
6 PM @ Mountain Town Olive Oil

Head to Historic Main Street to kick off your night of Live PC Give PC support with a tasting event! Called "Olive Oil, Vinegar, Chocolate & Wine… Oh My!" – Mountain Town Olive Oil is hosting a fun tasting filled will a variety of oils, vinegar, Ritual Chocolate, and wine. Attendees will receive 15% off any oils and vinegar (must be 21 and older to join). Reservations are required. 
SURVIVE →

Parents' Survival Night 
Fridays 6 – 9 PM 
The Little Gym



The Little Gym of Park City, in the Iron Horse District, hosts a Parents' Survival Night every Friday. Children ages 3 to 12-years-old get to burn energy in the gym, make crafts and eat snacks – while parents get a nice break.

WATCH →
Park City Film Series: "Tea With the Dames"
8 PM @ Jim Santy Auditorium 
Park City Library 

All you need to know is this: Dame Maggie Smith, Dame Judi Dench, Dame Eileen Atkins, and Dame Joan Plowright, are longtime friends. This film takes you on a journey with them, as themselves, for a weekend in the country. They catch up with one another, reminisce, and share their candid – and irreverent – thoughts on everything from art to aging to love to a life lived in the spotlight. Between them, there are innumerable iconic performances, decades of wisdom, and Oscars, Tonys, Emmys, and BAFTAs. Shows are at 8 p.m. on Friday and Saturday; 6 p.m. on Sunday.
SEE →
Melissa Manchester
8 PM @ Egyptian Theatre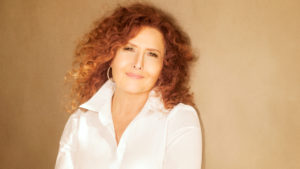 From the Park City Summit County Arts (seriously, read this; it's fascinating):
Grammy Award-winning artist Melissa Manchester was born in New York where her father was a bassoonist for the Metropolitan Opera Orchestra and her mother was one of the first women to design and found her own clothing firm, Ruth Manchester Ltd.

They introduced her to all the classics, and by the age of 15, Melissa was already a published poet. After graduating from the High School of the Performing Arts (where she studied acting), Melissa entered New York University and enrolled in a songwriting class taught by Paul Simon.
She landed a staff writing job at Chappell Music and performed as a solo singer/pianist in the clubs of Greenwich Village. While working in the New York jingle singing circuit, she met Bette Midler and Barry Manilow. As a backup singer for Bette, Melissa fulfilled her childhood fantasy of playing Carnegie Hall. Six months later, she had a recording contract, and went on to headline at Carnegie Hall and Radio City Music Hall, and performed for sold-out audiences across the country. Buy tickets HERE.
TALLY →
Live PC Give PC 
Celebration Party 
8 PM-Midnight @ High West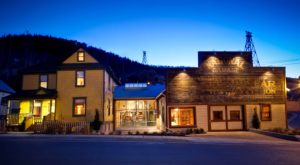 All day long, Park City Community Foundation uses High West as Live PC Give PC HQ, where people can pop in to grab a T-shirt or a sign to participate in Park City's annual day of giving. At 8 p.m., the Live PC Give PC HQ turns into a par-T.
If you haven't attended – it is a BLAST: a raucous party filled with fun, donations, and donation tallying. You can watch numbers tabulate on a huge screen, there's terrific live music, and of course, more than enough drinks to go around (cash bar).
SATURDAY, November 10

MOVE & DISCOVER →
Saturday Morning Guided Walk | Snowshoe Tours
8:30 – 10 AM
Swaner Nature Preserve & EcoCenter

Winter edition of the Nature Walks – where some of the walks turn into snowshoe sessions! Learn about wetland science, natural plant and animal species, and the history of the Swaner Preserve, search for and identify animal tracks and other signs of animal life. Wear sturdy, warm boots, snow pants, hats, gloves, a coat, and bring a water bottle. Snowshoes can be rented from the EcoCenter – $2.50 for members, $5 for non-members.
~
PLAY & CREATE →
International Games Day
10 AM – 6 PM @ Summit County Library
Kimball Junction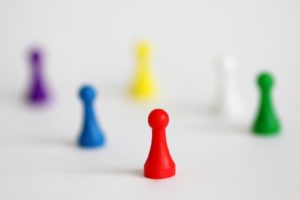 Bring your favorite board games and video games to the Kimball Junction Branch to celebrate International Games Day. The fun will run in the auditorium all day long, and there will be a number of games provided for participants to play if you'd like to try something new. There will also be snacks available, and there will be a screening of "Ready Player One" in room 133 at 3;30 p.m.
~
Drop-In Art Class 
10 AM – 2 PM @ Summit County Library 
Kamas Valley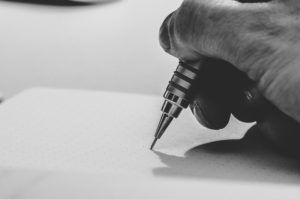 Every second Saturday of the month (it's already the second Saturday in November?!), pop into the Kamas Valley branch of the Summit County Library and enjoy guided instruction to increase your sketching, drawing, and painting skills. Any level is welcome, but they ask that only 16+ attend; please bring your own lunch and your materials (easels, drop cloths and portable tables).

BAKE & TAKE →

The University of Utah's Lifelong Learning Program
Holiday Cookings with Alternative Flours 
9 AM @ Mindful Cuisine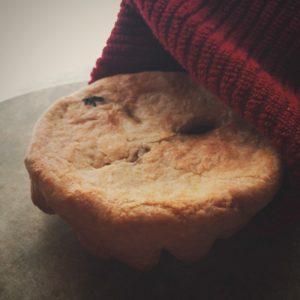 This is a class put on by the University of Utah's Lifelong Learning Program, to help you learn the flavors, techniques and proper use of a variety of alternative flours to give traditional holiday cookies a gluten-free twist. 
The flours: almond, chestnut, kinako, sorghum, and oat, among others. You'll make, sample, and take home 5 varieties of cookies, including Bourbon-Chocolate Pecan Pie Bars, Fresh Ginger Cookies, Italian Quince and Orange Filled Chestnut Cookies, Almond Joy, and Pecan Biscotti with Hibiscus Pears.  
Make sure you wear comfy clothes and flat shoes – and bring some food to get you through lunch! There will be another class held on December 08, 2018 at 9:00 a.m.
WATCH & LEARN →
Park City Film Series: ¡Viva Kid Flicks! 
4 PM @ Jim Santy Auditorium 
Park City Library 

This film festival for kiddos is part of the Dual Language Immersion Film Program in partnership with Park City Library.
It's a Spanish-language program of short animated, documentary, and live-action films from our friends and neighbors to the south: Mexico. The films were chosen from the New York International Children's Film Festival's annual Friends and Neighbors program, which spotlights a different country each year. 
All films are in Spanish with English subtitles or no dialogue, perfect for Spanish learners at any level. The film fest is recommended for those 7 years old and above.
SEE →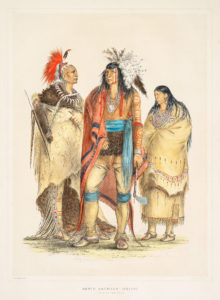 Imprinting the West
Tozer Gallery
Park City Museum 
A brand-new exhibit is about to open in the Tozer Gallery at the Park City Museum: Imprinting the West: Manifest Destiny, Real and Imagined. It features 48 hand-colored engravings and lithographs that explore one of the most transformational eras in American life throughout the nineteenth century. For days and hours, please visit the Park City Museum website; the exhibit will be on display through January 7, 2019.
SUNDAY, November 11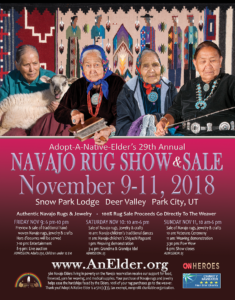 SHOP FOR A CAUSE →
Adopt a Native Elder Annual Navajo Rug Show & Sale 
10 AM – 6 PM @ Snow Park Lodge
Every November, Deer Valley hosts a rug show & sale to support traditional Navajo Elders. The show features more than 600 one-of-a-kind weavings, incredible pieces of native jewelry, crafts, and the amazing culture of the Navajo people. There are cultural presentations by the Elders, including weaving demonstrations, singing, dancing, and a closing pow-wow before closing on Sunday.
In addition to helping the Elders earn money from their craft, the program which puts on the show also hopes to encourage people to attend to experience the culture of the last generation of traditional indigenous people in the United States. Friday hours: 6 – 10 p.m., Saturday: 10 a.m. – 6 p.m.)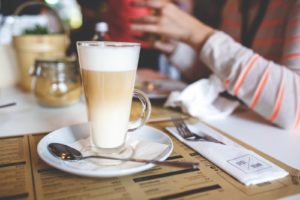 EAT →
Sunday Brunch
State Road Restaurant
10 AM – 2 PM @ DeJoria Center
Take in a beautiful view of the High Star Ranch while you tuck into a legit Sunday brunch. With selections like a smoothie of the day, Pork Benedict, and Fried Egg BLTs, this is one brunch you want to build up an appetite to enjoy!
CREATE →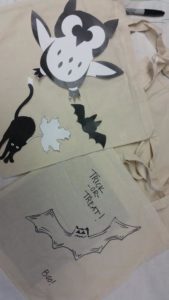 Swaner's Craft Sunday
11 AM @ Swaner Nature Preserve 
Kids of all ages are invited to enjoy the complimentary Swaner Craft Sunday! Join the fun at the Swaner Preserve and EcoCenter, and create a nature-themed craft to bring home.
~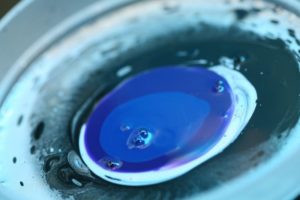 Open Studio
12 – 2 PM @ The Paint Mixer
Whether you want extra painting practice, some alone creative time – or just the chance to make a painting with no guided instruction, Open Studio is a great Sunday afternoon option. Pick any one of the paintings and follow the written instructions – or just do your own thing. Materials are provided, guidance is not. Register for the session here.

SEE →
The Art and Science of Arachnids
Swaner Preserve & EcoCenter
Wednesdays – Sundays: 10 AM – 4 PM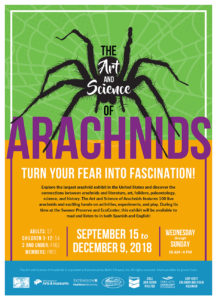 This exhibit is seriously catching people in its net – and it just so happens to be the largest arachnid exhibit in the United States.
The exhibit guides visitors to explore connections between arachnids and literature, art, folklore, paleontology, science, and history. You'll see 100 live arachnids (!) and experience hands-on activities – hopefully, the live arachnids are not the hands-on activities, but you'll have to go see it in order to find out. INSIDER TIP: They feed the spiders on Thursdays – so that is a great time to go see some action.
This exhibit is available to read and listen to in both Spanish and English, and is free for members; for pricing and other info, click here.
 DURING THE WEEK
~ Monday, November 12~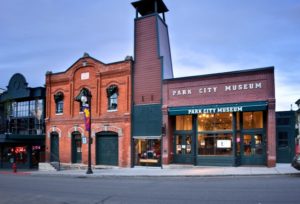 Free Admission to Park City Museum
Visit for the first time – or make a return visit to see your favorite items, and today, you'll get in for FREE! Monday hours are 11 a.m. – 6 p.m.
~
Park City Film Series: "A Midnight Clear"
7 PM @ Jim Santy Auditorium 
Come check out this film – shot entirely in and around Park City – for free, as part of the Made in Utah Film Series, presented in partnership with Park City Museum.
The premise:
In the winter of 1944, American soldiers led by Will Knott (Ethan Hawke) are assigned to capture a small squad of German soldiers posted in France's Ardennes forest. Tired of war, the Americans have already lost half their division and discover that their German enemy is equally unwilling to fight. With Jewish soldier Stan Shutzer (Arye Gross) interpreting, the Germans and Americans agree on a plan that will let the former surrender without violence — but then, tragedy strikes. Also starring Gary Sinise, Kevin Dillion, and Peter Berg.
There will be a panel discussion after the screening with producer Bill Borden and the former Utah Film Commissioner, Leigh von der Esch.
~Tuesday, November 13~
Park City Green Drinks
6 PM @ Christian Center of Park City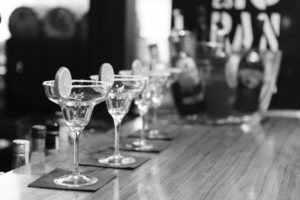 You must be 21 or older to attend these free events, which focus on different businesses in our community who are certified as Recycle Utah Green Businesses.
Green Drinks is a chance to meet up with other eco-conscious people every other month, and to hear about sustainability, environmental and social advocacy issues. Join them for drinks and discussions!
~

PCWBN Monthly Meeting
6 PM @ Rise Boxing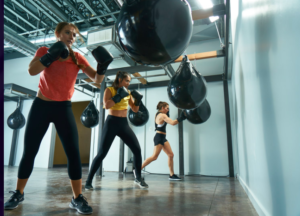 This is a women-only event for members and guests of the Park City Women's Business Network – PCWBN. The group meets once a month at the business of a member, and it hears from a featured speaker (called "Tent Talks") on the monthly theme.
This month, the event will be held at Rise Boxing, and the theme, fittingly, is nourish. The group will hear from strategic performance coach Camilla Kragius while enjoying light refreshments and beverages.
~
Question, Persuade, Refer (QPR)
Community Training
6 PM @ Park City Library (Room 101) 
Every month, the community can participate in QPR training, courtesy of The Summit County Health Department & the Summit County Mental Wellness Alliance.
QPR stands for Question, Persuade, and Refer — and those are the 3 simple steps anyone can learn to help save a life from suicide. Becoming trained in QPR equips you to save a life – just like those trained in CPR and the Heimlich Maneuver. You'll learn how to recognize warning signs of a suicide crisis, and how to question, persuade, and refer someone to help.
Anyone 13 years and older is welcome to attend. Participants will learn:
Recognize the warning signs of suicide
Know how to offer hope
Know how to get help and save a life
~Wednesday, November 14~
Newcomers Coffee
10 AM @ Park City Community Church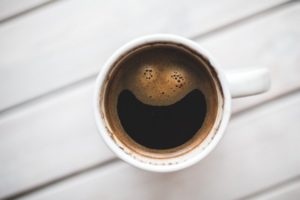 Katy Wang, from the newly re-named Park City Film (formerly Park City Film Series), is scheduled to speak about the history of the film series, the recent expansion of its program offerings and the process of choosing films. This is free and open to the public, and light refreshments will be served.
~
The Next Course: Thanksgiving Sides
1 – 3 PM @ Mountain Town Olive Oil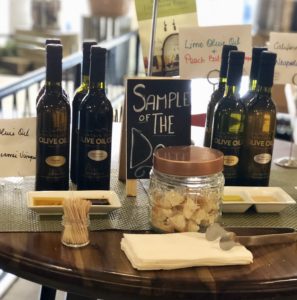 The Next Course is back! Join the class at Mountain Town Olive Oil, for Park City's foremost food & wine pairing experience – now on a new day and time! On Thursday, November 15, you can attend a class featuring Thanksgiving Sides with Chef Deanna Fitchat, owner of Deelicious Park City.
The menu includes:
Shaved Brussels Sprouts and Cauliflower Salad

Leek & Potato Gratin,

Hasselback Sweet Potatoes

Cranberry Blood Orange Cranberry Relish.
Reservations required 48 hours in advance; call 435.649.1400 (21 and over).
~
Crafternoons
4 PM @ Park City Library
Each Wednesday, from 4-5 p.m., Park City Library hosts an afternoon of crafting! Attend this free event, make, and then take, your artsy and fun project every week!
~
Open Studio
6:30 PM @ KIMBALL ART CENTER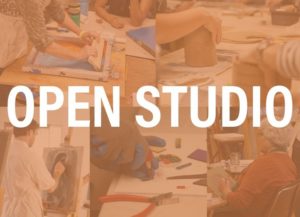 More creation fun at the Kimball Art Center with Open Studio. You have your choice of two out of the five condensed art classes in ceramics, warm glass fusion, screen printing, painting, and drawing.
Included: demos from teachers, all art materials, hors-d'oeuvres, and personalized instruction (a cash bar is also available).
Schedule:
6:30 PM — Doors open

6:30-7 PM Enjoy refreshments, mingle and sign up for the first class (space available on a first come/first served basis)

7-7:45 PM Creation session

7:45-8 PM Refreshment break and registration for second class (space available on a first come/first served basis)
8-8:45 PM Creation session
For more information click here.
~
Park City Collects III
Community Opening
6 PM @ Kimball Art Center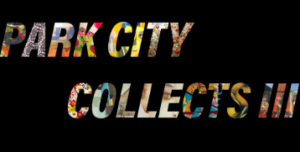 Back by popular demand, Park City Collects returns to the Kimball Art Center's Main Gallery. Park City Collects III showcases a wide range of time periods, media, and styles by internationally acclaimed artists.
This exhibition offers a unique opportunity to enjoy pieces unavailable for public viewing and to better understand the persuasive power of art. This exhibit will be on display until January 6, 2019.
~
Park City Film: "Church & State" + Post-Film Discussion
7 PM @ Jim Santy Auditorium 
Park City Library 
"Church & State" is the story of an inexperienced gay activist and a tiny Salt Lake City law firm who joined forces to topple Utah's gay marriage ban.
The film's ride on the bumpy road to equality in Utah offers a glimpse at the Mormon church's influence in state politics and the squabbles inside the gay community that nearly derailed a chance to make history. "Church & State" is a story of triumph, setback and a little-known lawsuit that should have failed, but instead paved the way for a U.S. Supreme Court decision that legalized gay unions nationwide.

Stick around after the screening for a panel discussion with
Holly Tuckett, director
James Huntsman – producer
Jennifer Dobner – story consultant
Torben Berhard – editor
Mark Lawrence – activist who started the case
Lawyer Peggy Tomsic & her wife Cindy Bateman
Kody Partridge & Laurie Wood, plaintiffs
Kate Call, plaintiff
~Thursday, November 15~
Park City Film: "The Mask You Live In" + Post-Film Panel
6:30 PM @ Jim Santy Auditorium 

"The Mask You Live In" follows a diverse group of boys and young men as they struggle to stay true to themselves while negotiating America's narrow definition of masculinity, and specifically how that definition harms our boys, men, and society at large. There *is* some good news, though: tt also discusses what we can do about it.
This film is presented in partnership with Park City Library, CONNECT Summit County and Planned Parenthood Association of Utah.
Dr. Ben Belnap, the Associate Superintendent of Student Wellness at Park City School District, will moderate a panel after the film.
~
UPCOMING EVENTS
Write these in your calendar:
Saturday, November 17

 → KPCW's

Main Street Music Crawl

| 7:30 p.m. @ Historic Main Street

Wednesday, November 21 → OPENING DAY @ Park City Mountain
Saturday, November 24 →

Small Business Saturday

Saturday, November 24 →

Electric Parade on Historic Main Street

Saturday, December 1 →

Santa Pub Crawl on Historic Main Street

Saturday, December 8 →

OPENING DAY @ Deer Valley Resort

Saturday, December 15

→ Santa Comes Down Town Lift | 5:30 p.m. @ Town Lift Plaza

December 22 – January 6 →

Snowfest

@ Park City Mountain

Monday, December 24 →

Santa Claus visits Deer Valley Resort

Sunday, December 30 →

Deer Valley's Annual Torchlight Parade
---
The Colony at White Pine Canyon is the largest gated ski-in / ski-out community in the United States. Our land spans 4600 acres, and approximately 90% of it will always be preserved as open space.
In winter, enjoy exclusive ski and snowboard access to one of North America's largest mountain resorts, Park City Mountain. In spring, the snow melts to reveal an amazing network of hiking, biking, and horseback riding trails, connecting to more than 400 miles of single-track trails throughout the surrounding area.
The Colony is just 35 minutes from Salt Lake International Airport and minutes to Park City's historic Main Street, home to the Sundance Film Festival and world-class dining and shopping.