Park City Event Guide: November 16 – 22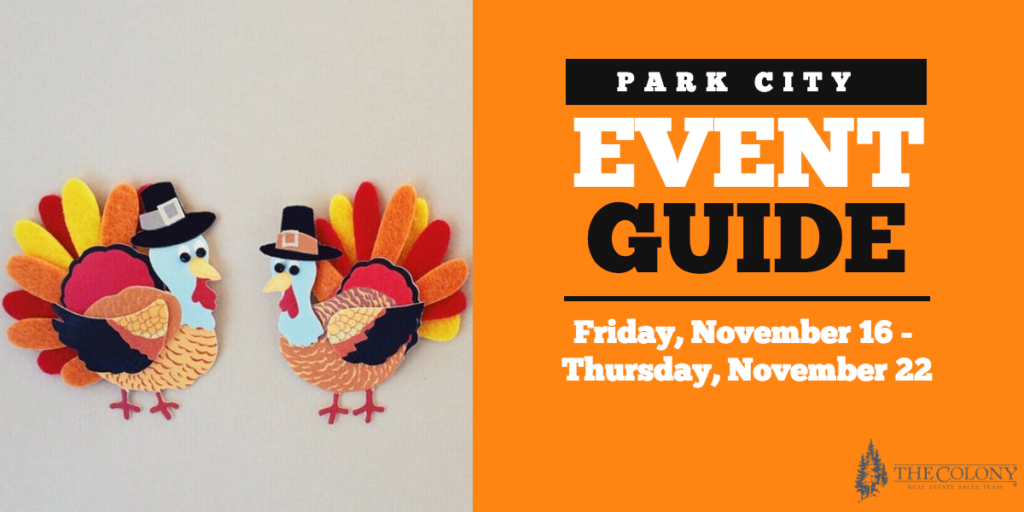 Turkey. Tofurkey. Turducken. However you celebrate it, you better start getting your Thanksgiving feast figured out because, tough as it is to believe, that turkey train is arriving *next week.* Before we get too far ahead of ourselves, though, there are a few things to enjoy before it's time to start calculating when you need to start the big Butterball defrost.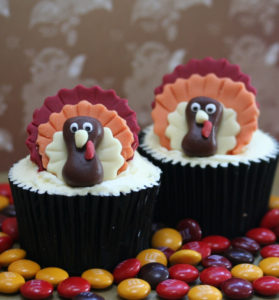 FRIDAY, November 16
SUPPORT →
People's Health Clinic Fundraiser
11 AM – Midnight @ Crystal Park Cantina
From 11 a.m. till midnight, the new Mexican restaurant on Historic Main Street, Crystal Park Cantina, will donate 20% of all sales to People's Health Clinic. Come for lunch, dinner, or after work drinks and spend your money for a great cause.
The money donated to the PH Clinic will help our uninsured community members get the medical care they need to keep themselves and their family members healthy.
CREATE →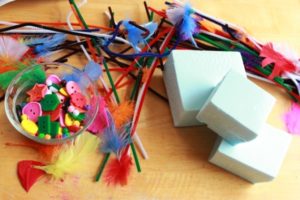 Artful Afternoons
1 – 4 PM @ Kimball Art Center
This is a fun Friday after-school activity for kids ages 6 through 10. Participants get to explore art using a variety of fun materials each week. This week, Artful Animation: From hand-drawn to claymation, kids will bring their stories to life. Drop-ins are welcome, just $25 to participate. Final class: November 30: Holiday Cards: Make one – and send it!
~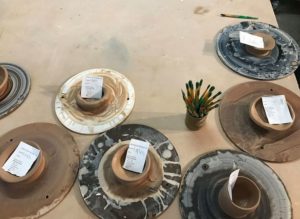 Wheel Try It – Open Studio
1 – 4 PM @ Kimball Art Center
The clay studio at Kimball has opened its doors each Friday this fall – for anyone who wants to take a crack at clay. It's not a class, but a studio staffer will do a demo at the top of the session on either a hand-building or wheel-throwing technique. The fee includes enough clay for two completed pieces – along with firing and glazing.
~
SURVIVE →
Parents' Survival Night
Fridays 6 – 9 PM
The Little Gym
The Little Gym of Park City, in the Iron Horse District, hosts a Parents' Survival Night every Friday. Children ages 3 to 12-years-old get to burn energy in the gym, make crafts and eat snacks – while parents get a nice break to head out and enjoy some community fun.
SEE →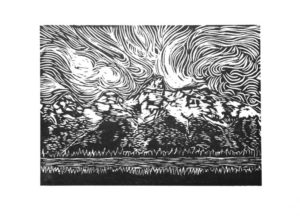 Dreamscapes Community Opening
6 PM @ Kimball Art Center
Enjoy free admission to the community opening of "Dreamscapes," which features the work of 13 local artists, in which diverse approaches to the natural world are re-imagined. Participating artists include AD Allegretti, Ginny Coombs, Emily Herr, Karen Kendall, Mark Maziarz, Linda McCausland, Cynthia McLoughlin, Kylie Millward, Kristen Mitchell, Anna Leigh Moore, Elizabeth Peterkort, Annastasia Rynders, and Jennifer Worsley.
~
Park City Collects III Community Opening 
6 PM @ Kimball Art Center
The same night, same time, same place  – attend two community openings in one! Park City Collects is back by popular demand and will be displayed in the Main Gallery. This collection features diverse pieces from our own local collectors in a wide range of time periods, media, and styles, by internationally acclaimed artists. 
Take advantage of the chance to see these pieces, which are usually unavailable for public viewing!
~
Walt Evans Art
Cowboy Camp Display 
6 PM @Artique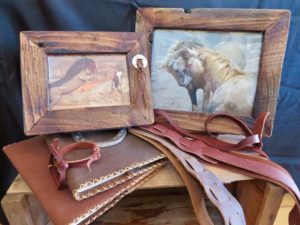 Raised on a cattle ranch in Fraser, CO, Walt Evans currently calls Kamas home. He's retired from the U.S.Ski Team and now spends his team as a musician, playing guitar, mandolin, and bass.
Evans' other passion is Cowboy Camp Crafts. He creates unique leather guitar straps, journal covers, rustic wood frames & horseshoe art – all with reclaimed leather, steel, and wood. The Cowboy Camp Display will be featured at Artique in Kamas through November 30.
~
The Addams Family Musical
7:30 PM @ Egyptian Theatre

Wednesday Addams is now 18 years old – and she has fallen in love with a totally normal young man — from Ohio. Worse, she invites him – and his parents – to dinner at her parents' place. Of course, more than dinner is served up as secrets are revealed and relationships are tested. The show is presented by the Ziegfeld Theatre Company and will run through November 24.
~
Park City Film presents: "Pick of the Litter"
8 PM @ Jim Santy Auditorium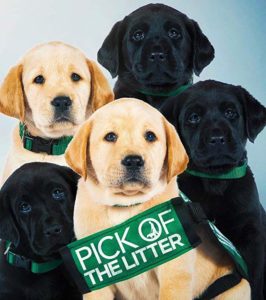 Watch the entire journey of a litter of pups from the moment they are born and through their two years of work to become guide dogs for the blind.
But this film is not just about the (adorable) puppies: "…along the way, these remarkable animals rely on a community of dedicated individuals who train them to do amazing, life-changing things in the service of their human. The stakes are high and not every dog can make the cut. Only the best of the best. The pick of the litter." Friday and Saturday, the film screens at 8 p.m.; Sunday's show is at 6.
SATURDAY, November 17
MOVE →

Saturday Morning Guided Walk | Snowshoe Tours
8:30 – 10 AM
Swaner Nature Preserve & EcoCenter
Winter edition of the Nature Walks – where some of the walks turn into snowshoe sessions! Learn about wetland science, natural plant and animal species, and the history of the Swaner Preserve, search for and identify animal tracks and other signs of animal life. Wear sturdy, warm boots, snow pants, hats, gloves, a coat, and bring a water bottle. Snowshoes can be rented from the EcoCenter – $2.50 for members, $5 for non-members.
SHOP →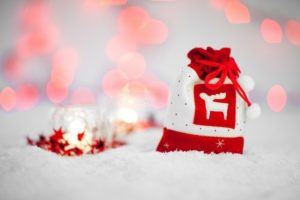 Winter Holiday Gift Boutique
10 AM – 6 PM @ Jeremy Ranch Country Club 

30 local vendors will gather to display uniquely Park City gifts at the 2nd Annual Holiday Gift Boutique at the Jeremy Ranch Golf and Country Club. Skincare, home decor, local art, clothing, furniture, and more will be on display. There will be crafts, activities, and a visit from Santa from 12 – 3 PM, not to mention a Bloody Mary Bar and Mimosa drink specials all day long.

CREATE → 
Clay Coin Keepers
10 AM @ Kimball Art Center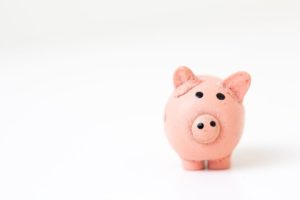 Create your own personalized piggy-bank (or panda-bank… or dinosaur-bank – whatever you want!) out of clay to keep all of your coins contained. Kimball Art Center recommends you bring images of your favorite animal for inspiration – and asks you to sign up for the class on the website.
~
Enjoy Flavors of Fall Cooking Class
6 – 9 PM @ Mindful Cuisine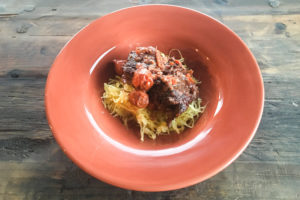 A creative cooking -and dining- experience. Meet new people while you learn to cook like a professional, then enjoy the meal you've worked so hard to prepare. This event's menu: 
Crab Cakes, Tartar Sauce & Cilantro Orange Dressing
Arugula Salad with Almonds, Olives & Tangerines
Red Wine & Fig Braised Short Ribs over Spaghetti Squash
Plum Skillet Cake
Mindful Cuisine holds regular cooking classes where the group then sits down to enjoy the meal together. You can find the schedule of events on the website.
PARTY →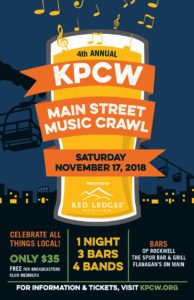 KPCW Main Street Music Crawl
7:30 PM @ Historic Main Street 

This massive music event kicks off at 7:30 p.m. and rolls right on through last call. Three bars – OP Rockwell, The Spur Bar & Grill, and Flanagan's on Main – are participating, with at least one local band playing at each location. You simply select where you want to start, and then move along when you feel like you want some fresh music to enjoy. 
You can pre-purchase tickets HERE.
SUNDAY, November 18
WATCH →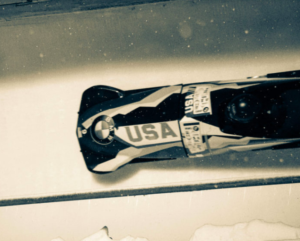 IBSF North American Cup
9 AM @ Utah Olympic Park
Bobsled and skeleton athletes from around the world will descend on Utah Olympic Park for a multi-day international sliding event — and you can watch the entire thing for free! The competition slides right on through Wednesday; here's a look at the schedule (subject to adjustments):
Sunday, November 18

9 am | Men's and Women's Skeleton

2 pm | Women's Monobob

Monday, November 19

9 am | Men's and Women's Skeleton
2 pm | Women's Monobob

Tuesday, November 20

9 am | 2 Man Bobsled and Women's Bobsled
2 pm | Men's and Women's Skeleton

Wednesday, November 21

9 am | 4 Man Bobsled
1 pm | 4 Man Bobsled
CREATE →
Swaner's Craft Sunday
11 AM @ Swaner Nature Preserve
Kids of all ages are invited to enjoy the complimentary Swaner Craft Sunday! Join the fun at the Swaner Preserve and EcoCenter, and create a nature-themed craft to bring home.
~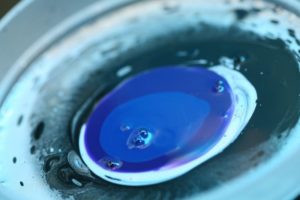 Open Studio
12 – 2 PM @ The Paint Mixer
Whether you want extra painting practice, some alone creative time – or just the chance to make a painting with no guided instruction, Open Studio is a great Sunday afternoon option. Pick any one of the paintings and follow the written instructions – or just do your own thing. Materials are provided, guidance is not. Register for the session here.
DURING THE WEEK
~Wednesday, November 21~

Opening Day 2018
9:00 AM @ Park City Mountain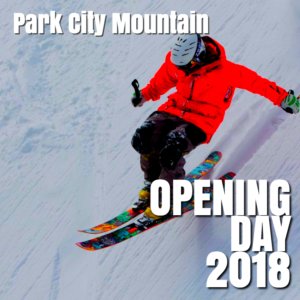 If our weather cooperates, both Park City Mountain Resorts will start spinning lifts on Wednesday to celebrate the 2018 – 2019 ski and snowboard season.
Come early, grab a great parking spot (if you haven't camped out overnight for first chair, that is), and enjoy some complimentary treats starting at 8 a.m. (in both Park City Mountain and Canyons Villages).
There will also be live music at both villages from 8 till 11, with a quick welcome speech from Bill Rock in the Park City Mountain Village at 8:50 a.m.
The fun continues with first day aprés – enjoy live music until 4:30 p.m. at both villages.  Keep an eye out for our upcoming Park City Mountain Opening Day Event Guide!
~
Crafternoons
4 PM @ Park City Library
Each Wednesday, from 4-5 p.m., Park City Library hosts an afternoon of crafting! Attend this free event, make, and then take, your artsy and fun project every week!
~
"The Nightmare Before Christmas"
4 PM @ Jim Santy Auditorium 
Each year for Park City School District holiday breaks, Park City Film screens themed movies at 4 p.m. The goal in doing that is so students have a safe and entertaining place to be in the afternoons when school is out. Oh, and, free popcorn provided!

On November 21, kids can follow the misadventures of Jack Skellington, Halloweentown's beloved pumpkin king, who has become bored with the same annual routine of frightening people in the "real world."
He accidentally stumbles on Christmastown, with its bright colors and warm spirits, and gets a new lease on life. He plots to bring Christmas under his control by kidnapping Santa Claus and taking over the role, but Jack soon discovers even the best-laid plans of mice and skeleton men can go seriously awry. For more information click here.
~Thursday, November 22 – Happy Thanksgiving!~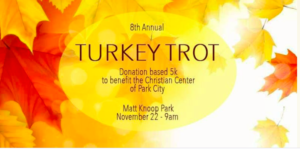 Lululemon Turkey Trot 5K
9 AM @ Matt Knoop Memorial Park
Pre-Thanksgiving workouts are one of our favorite traditions! Get things moving before you gobble turkey with the 8th annual Turkey Trot at Matt Knoop – and all you have to do to enter is bring a can of food to donate to the Christian Center of Park City!
Run, stroll, or walk with your fam and friends on this stroller-friendly course. Turkey costumes are welcome, nay, encouraged, and you can sign-up here.
~
Thanksgiving Din-Din
Whether you want to stay in or go out, there are tons of options to fill you up for your Thanksgiving feast. Also included on that linked list is a rundown of restaurants that are closed to observe the holiday. 
UPCOMING EVENTS
Friday, November 23 

 → "The Wizard of Oz," 4 PM @ Jim Santy Auditorium 

Friday, November 23 →

 Tree Lighting Ceremony, 4 – 6 PM @ Park City Mountain, Canyons Village 

Saturday, November 24 →

Small Business Saturday

Saturday, November 24 →

Electric Parade on Historic Main Street

Tuesday, November 27 →

Giving Tuesday

Saturday, December 1 →

Santa Pub Crawl on Historic Main Street

Saturday, December 8 →

OPENING DAY @ Deer Valley Resort

Saturday, December 15

→ Santa Comes Down Town Lift | 5:30 p.m. @ Town Lift Plaza

December 22 – January 6 →

Snowfest

@ Park City Mountain

Monday, December 24 →

Santa Claus visits Deer Valley Resort

Sunday, December 30 →

Deer Valley's Annual Torchlight Parade
---
The Colony at White Pine Canyon
is the largest gated ski-in / ski-out community in the United States. Our land spans 4600 acres, and approximately 90% of it will always be preserved as open space.
In winter, enjoy exclusive ski and snowboard access to one of North America's largest mountain resorts,
Park City Mountain
. In spring, the snow melts to reveal an amazing network of hiking, biking, and horseback riding trails, connecting to more than 400 miles of single-track trails throughout the surrounding area.
The Colony is just 35 minutes from Salt Lake International Airport and 5 minutes to Park City's historic Main Street, home to the Sundance Film Festival and world-class dining and shopping.