Small Business Highlight: Lylo Bag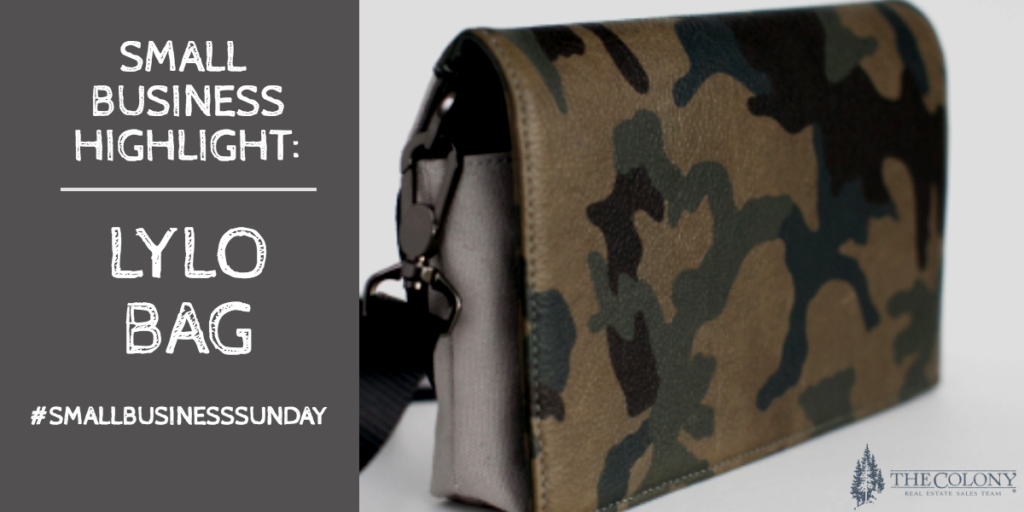 The story of Hollye Shepherd and the Lylo bag is proof there is no timeline on achieving a dream. It took several years, a little bit of experience – and a lot of persistence.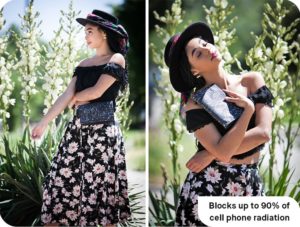 Let's back up.
A few years ago, Hollye was pregnant with her first child and experiencing quickly-growing concern about the amount of radiofrequency her phone emitted. The California Department of Health had recently released a warning, urging people to not wear their phones next to their bodies, as the long-term effects of cell phone radiation are still unknown, and Hollye didn't want to take any chances with her growing family. She looked and looked but couldn't find many products designed to lower the radiofrequency emissions of phones – and the pickings were even more slim when it came to designs for women.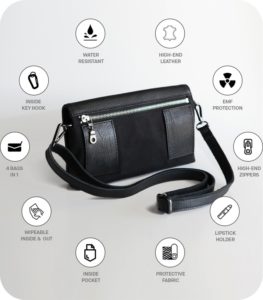 So she got to work. Hollye didn't have any sewing or fashion experience but she bought some fabric and put together a prototype. She worked with several different manufacturers before landing on a factory in Mexico that gave her the product she wanted while also maintaining good conditions for its workers. And it wasn't just her preference that went into building this purse. She interviewed more than 100 women to determine what exactly they wanted from an everyday bag.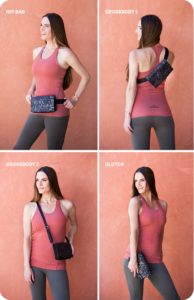 After two and a half years, a move to Park City, several prototypes, dozens of interviews with women, and lots of late nights later, the Lylo bag was born. It is small enough to not get in the way but big enough for your essentials: phone, cards, lip gloss, and keys. It can be worn in four different ways and is designed to go from day to night seamlessly.
Oh – and it blocks out 90% of the radiation put off by your phone. The bag is designed so the protective barrier is only against your body, which means it won't impact your phone's reception. For the outer materials, you can choose between leather and vegan cork. The bag is also water resistant because, as a mom knows all too well, life happens.
Its Kickstarter campaign just wrapped, and the Lylo bag exceeded its goal by more than 6200 dollars. And if you didn't back it in time to get your Christmas delivery, you can sign up on the Lylo Design website to be reminded of its October 2019 launch.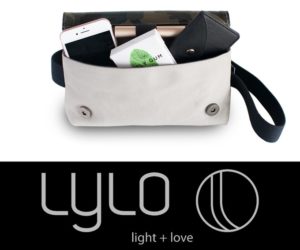 Hollye says she was able to work on this project after her (now three!) children went to bed. And, while it took a bit longer with those hours, she says she wouldn't have done it any other way. Being a working mom has allowed her to teach her daughters about running a business as well as being creative themselves. She told the Park Record, "I'm glad that I can inspire them as women to be entrepreneurs, and I hope that as they grow, they see the importance of what I am doing." 
The Lylo bag stands for love and light—on the Kickstarter page, Hollye says it represents all the effort and love she's poured into making this bag a reality. She told the Park Record the Park City entrepreneurial network PandoLabs helped her move forward with her business. And she hopes to be able to in turn help other startups as she moves forward.
---
The Colony at White Pine Canyon is the largest gated ski-in / ski-out community in the United States. Our land spans 4600 acres, and approximately 90% of it will always be preserved as open space.
In winter, enjoy exclusive ski and snowboard access to one of North America's largest mountain resorts, Park City Mountain. In spring, the snow melts to reveal an amazing network of hiking, biking, and horseback riding trails, connecting to more than 400 miles of single-track trails throughout the surrounding area.
The Colony is just 35 minutes from Salt Lake International Airport and 5 minutes to Park City's historic Main Street, home to the Sundance Film Festival and world-class dining and shopping.