Park City Event Guide: Opening Day @ Park City Mountain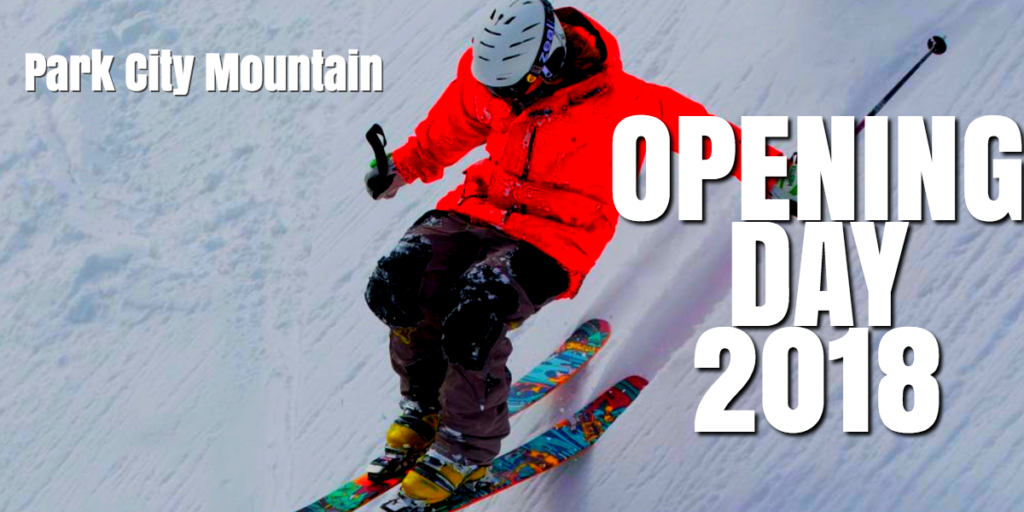 The wait is OVER and opening day is (just about) here! Both Park City Mountain Resort villages (Park City Mountain and Canyons) will open for winter 2018 | 2019 operations at 9 a.m. on Wednesday, November 21. But don't wait till 9 a.m. to head over, there are a few things popping beforehand at each village – take a look at the celebrations, plus, get a glimpse of what's new and improved this year…

OPENING DAY ACTIVITIES
Park City Mountain Village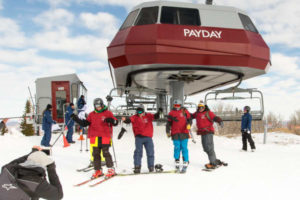 8:00 AM → Complimentary hot chocolate & donuts

8:00 – 11:00 AM → DJ Velvet will spin on the PayDay Pad
8:50 AM → 

Bill Rock, 

Park City Mountain's COO, will welcome guests to the ski season

9:00 AM→ First Chair Banner Breaking at PayDay Lift
2:30 – 4:30 PM → Après Live Music: Bonanza Town on the PayDay Deck 
Canyons Village
8:00 AM → Complimentary hot chocolate & donuts

8:00 – 11:00 AM → DJ Funkee Boss will spin in the Canyons Village
2:30 – 4:30 PM → Après Live Music: Tony Oros on the Umbrella Bar Deck 
---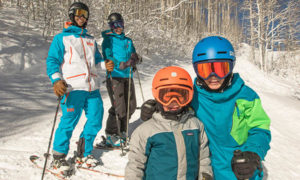 NEW THIS YEAR
High Meadow Park: Brand-New Dedicated Ski & Snowboard Learning Area
Park City Mountain has always been the place to go to enjoy a comfortable learning environment for beginners of any age.
That remains the same, but this year, there is going to be a whole new area in which to learn and where beginners, kids, and families will experience a whole new level of comfort.
The brand-new High Meadow Park is an entire dedicated area for learning, with gentle terrain and new snowmaking, which will create terrific surfaces for new skiers and snowboarders. The brand-new Candy Cabin offers a place to take a rest and grab a snack, and getting there easy, too – there's a new, detachable high-speed four-passenger lift.
Mid-Mountain Lodge: A New Take On The Classic
This classic spot, the Mid-Mountain Lodge, is beloved by just about everyone who has ever clomped in its door.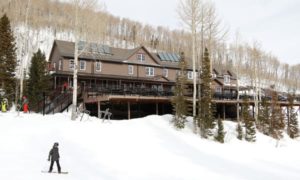 The building is more than 120 years old and originally functioned as a miners' boarding house. The renovation pays tribute to our community's rich mining heritage and offers a cozy spot to warm up and fill up.
Additional indoor seating is welcome news to those among us who have waited, snow dripping off our boots, to enjoy the food and a beverage. There's also an upgraded dining area, newly "crafted chef-driven menus," and a full-service bar.
Cloud Dine: Now With More Seating To Take In The Views
More than 200 seats have been added to this modern bistro, which sits right on top of a Wasatch Range ridgeline, so guests here get to sit back and take in the unbelievable views. This restaurant is known for "foodie-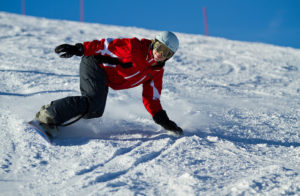 approved" cuisine and its spectacular presentation, and now, there's even more room to enjoy all of it.

Expanded Snowmaking & Grooming
Most of the mountain will be open to exploration even earlier thanks to new snowmaking capabilities on Red Pine Road, a major connector trail off of Tombstone Express. More snow means the trail will open earlier in the season and provide access to even more terrain across the mountain.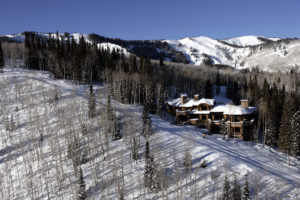 More than 50% of the Park City Mountain's Canyons Village terrain can be found within the boundaries here at The Colony. Even better, the high-speed Quicksilver Gondola, which zips riders from one side of the enormous resort to the other in mere moments, is also inside The Colony. The Gondola is directly accessible for Colony homeowners in possession of a lift ticket – which means that the entirety of the Park City Mountain land is right outside the door – and at their ski tips.  
This unmatched access means skiers and snowboarders enjoy everything from first tracks on a powder day to perfect corduroy groomers (more than 120 trails are groomed each night) throughout the season. Also easily accessible for owners – The Colony's own private seasonal Yurt, where lunch is served, owners and friends can warm up during the day, and aprés and dinner events can be enjoyed.  
For more information on the unique ski-in/ski-out access here at The Colony, please be sure to reach out to our Sales Team!
---
The Colony at White Pine Canyon is the largest gated ski-in / ski-out community in the United States. Our land spans 4600 acres, and approximately 90% of it will always be preserved as open space.
In winter, enjoy exclusive ski and snowboard access to one of North America's largest mountain resorts, Park City Mountain. In spring, the snow melts to reveal an amazing network of hiking, biking, and horseback riding trails, connecting to more than 400 miles of single-track trails throughout the surrounding area.
The Colony is just 35 minutes from Salt Lake International Airport and 5 minutes to Park City's historic Main Street, home to the Sundance Film Festival and world-class dining and shopping.