Park Silly takes over Historic Main Street just about every Sunday for the rest of this summer. (Photo courtesy: Park Silly Sunday Market, Brett Oswold)
SHOP
Park Silly Sunday Market
Sundays, June 3 –  September 23, 2018
10 AM – 5 PM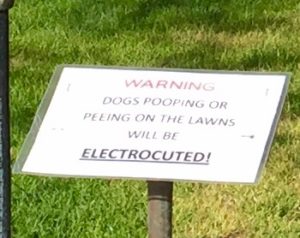 It's officially summer in Park City, and we know this for a few reasons: the sun rises early, flowers are in bloom, that dude on Comstock has his dog warning staked in the front yard, and Park Silly Sunday Market shuts down Historic Main Street and packs the pavement with people, local products, and potations.
Park Silly is an "eco-friendly open air market, street festival, and commUnity forum where neighbors and friends come together…" To fully experience Silly Market, we recommend the fabulous and free city bus, or a carpool (traffic and parking can get a bit, well, silly).
Then, start at the top of Main to stock up on fruits and veggies at the farmers' market, and stroll on down to take in local artwork, locally-made items (from fidget spinners to fur-trimmed jeans), antiques, imports, gourmet foods, and finally, the live music and bar set up at the bottom. Don't forget your sunscreen and a water bottle!
DO
Barn Party @ National Ability Center
June 2 → 5:30 – 10:00 PM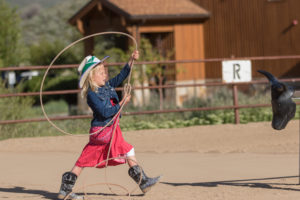 National Ability Center's annual Barn Party is a celebration of its Equestrian Program and the start of summer in Park City. Live music, BBQ, a whiskey saloon, and tons of activities for the kiddos make this a Saturday night outing your whole fam will enjoy. We highlighted the incredible work NAC does HERE – take a peek, then grab your boots and hat to get ready for tonight's party!
SEE
Park City Film Series presents "The Rider"
Saturday → 8PM | Sunday → 6PM
Rated R, 104 min.
Park City Film Series provides this synopsis: "A true story of a once rising star of the rodeo circuit warned that his competition days are over after a tragic riding accident. Back home, Brady finds himself wondering what he has to live for when he can no longer do what gives him a sense of purpose: to ride and compete. In an attempt to regain control of his fate, Brady undertakes a search for a new identity and tries to redefine his idea of what it means to be a man in the heartland of America."
PARK CITY FILM SERIES

The Park City Film Series is a nonprofit organization presenting the best of independent feature, documentary, world and local cinema. Our mission is to create community through film.
---
STARTING THIS WEEK
Women's Road Rides
Mondays, June 4 – August 27, 2016
5:45 – 7:30 PM
Start at Jans on Park Ave, then hit the road with a tribe of ladies for a couple of hours. Bring rain protection, energy good and plenty of water, plus your flat repair kit. Bikes are available to rent ($15, based on availability), but the event is free!
Women's Mountain Bike Rides
Tuesdays, June 5 – August 28, 2018
6-8 PM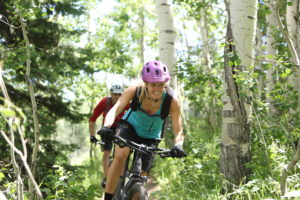 Another women-only option during the week is the Tuesday night mountain bike rides with White Pine Touring. The rides are led by Team Sugar guides, and the group is divided up based on your skill and comfort level. Meet at White Pine Touring at 6 p.m., then explore new trails and meet new friends for two fun-filled hours. This experience is also free.
Group Mountain Bike Rides
Thursdays, June 7 – August 30, 2018
6 – 8 PM
One more crew to hit the trails with – the Thursday night group mountain bike rides! Also at White Pine Touring, this one is open to everyone, with three groups to choose from based on ride intensity. The rides are led by White Pines Touring Racing powered by jans.com mountain bike team members and guides. And on the last Thursday of each month, there's a free BBQ and adult beverages, provided by local vendors, at the end of the ride.