Park City Event Guide: August 4 & 5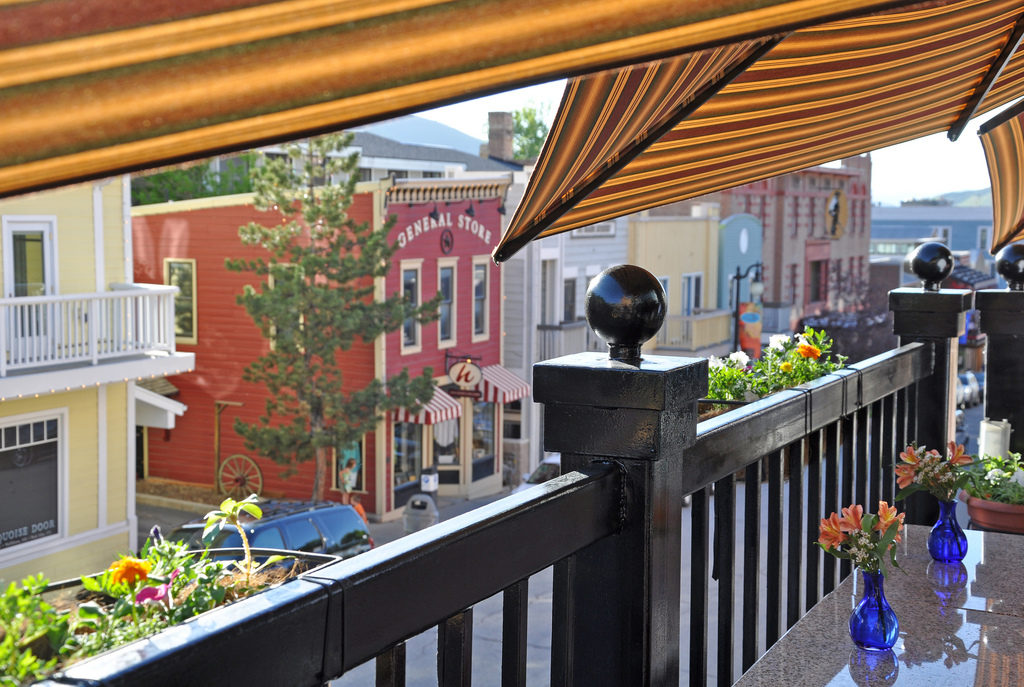 SATURDAY, AUGUST 4 
DO →
Summit County Fair 
Check Website for Schedule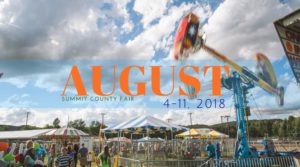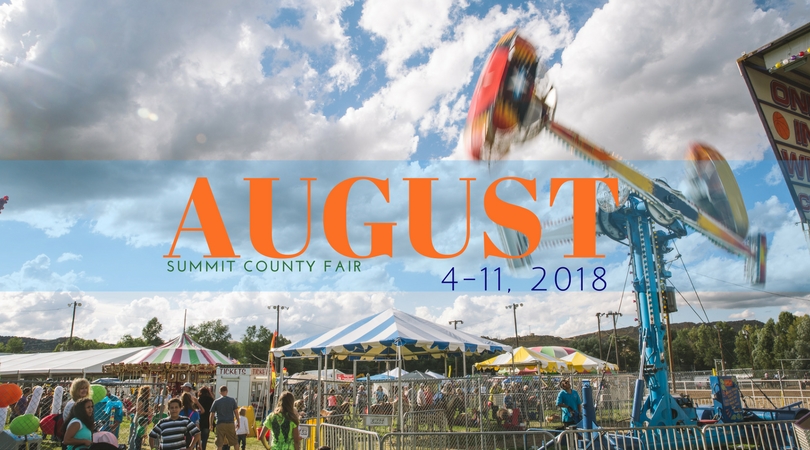 The Summit County Fair is held each year during the first week of August. This a traditional small-town county fair has cowboys,  bucking broncos, clowns, mutton-bustin', a carnival midway, beauty queens, home-canned goods, flowers, vegetables, and more. Here's a peek at Saturday evening's events – make sure to check the website, as times for different activities vary:
SHOP →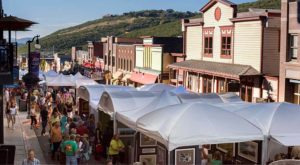 Kimball Arts Fest
10 AM – 8 PM
Historic Main Street 
The 49th Annual Kimball Arts Festival is in full swing. The three-day extravaganza is among the top-ranked art festivals in the entire country – and packs THOUSANDS of visitors onto Historic Main Street in Park City.
225 artists are featured (nearly 1000 applied!), and it serves as Kimball Art Center's largest fundraiser. Money raised from the Arts Fest goes toward things like art education and curriculum in our public schools, after-school arts programs, scholarships for low-income children to participate in art classes and camps, and complimentary access for our community to experience gallery exhibitions. The festival is open Sunday from 10 a.m. – 6 p.m.
~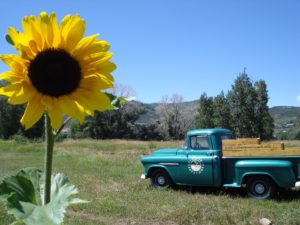 Copper Moose Farm Stand
Saturdays @ 9 AM
Copper Moose Farm Stand is tucked away on Old Ranch Road and sells organic produce and farm-grown flowers. During the summer months, you can find arugula, asparagus, beets, beet greens, broccoli, leeks, micro greens, onions, stir fry greens and more. The stand is open Tuesdays & Thursdays from 12-6 p.m., and Saturdays from 9 a.m.-3 p.m. now through October. The Copper Moose Farm Stand can be found at 1285 Old Ranch Road.
MOVE →
Saturday Morning Nature Walk
Saturdays: 8:30 AM
Swaner Nature Preserve and EcoCenter
Explore the Swaner Preserve wetlands with a guide to learn about the wonders of wetlands, native plant and animal species and the history of the Preserve. Through September 30.
~
LAUGH →
Stand up Comedy
8 PM @ The Egyptian Theatre

Jann Karam
A stand-up comedian, actor, writer and director, Jann has made numerous appearances on both NBC's Tonight Show – and on David Letterman's Late Show.  She played one of Jerry's girlfriends on Seinfeld, and in addition to series regular roles—she was cast as an ensemble player in the last incarnation of The Carol Burnett show–she's guest-starred on countless T.V. sitcoms and recently played the leading role in "Expiry" a festival short film shot in New Mexico.  Jann wrote, directed and starred in a festival award-winning short film, she's performed a critically acclaimed theatrical solo show, and, when she has some free time, she does stand up. Jann regularly performs stand-up on tour with Dana Carvey.
James P. Connolly
A stand-up comedian and radio/TV host,  James attended Harvard University on a Marine Corps ROTC Scholarship, and eventually made his way to Hollywood, where he began to perform at the World Famous Comedy Store, the World Famous Improv, the Legendary Ice House Comedy Club and other spots, and shortly thereafter started appearing on television, commercials, and in small films. Buy tickets HERE.
~

HEAR & SEE  →
Canyons Village Concerts 
Band of Heathens
Saturday: 6 – 7 PM
Canyons Village Summer Concert Series runs just a few more weeks – until September 1st – at the Canyons Village Stage. This week, catch Band of Heathens, along with family-friendly activities. Band of Heathens is an American rock and roll band from Austin, Texas.
As always, you're encouraged to utilize alternative transportation (like Park City's incredible free transportation, or use the Summit County/Park City e-bike share program!) The shows are programmed by Mountain Town Music; here's the rest of this season's schedule:
Aug. 11th – Aaron Lee Tasian

Aug. 16th – Charley Crockett

Aug. 18th – Magic Giant

Aug. 23rd – Zander

Aug. 30th – Big Blue Ox

Sept. 1st – Marc Broussard
~
Deer Valley Music Festival
Big Bad Voodoo Daddy with The Utah Symphony
Gates open: 5:30 PM | Show: 7:30 PM
This year marks 25 years since Big Bad Voodoo Daddy arrived. Since then, the band has toured virtually-stop, performing on average over 150 shows a year with sales of over two million albums to date. The sound – a fusion of the classic American sounds of jazz, swing, and Dixieland, with the energy and spirit of contemporary culture. The vibe – unbeatable. Don't miss this one!
DRINK  →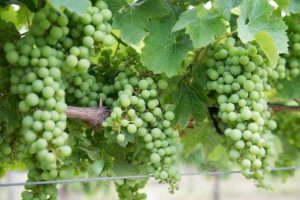 Weekend Wine Series: Unoaked vs. Oaked Chardonnay
The Silver Baron Lodge, Lower Deer Valley: 6 – 7 PM
A casual wine tasting class at Silver Baron Lodge from Fox School of Wine, designed to arm the beginner and the experienced wine lover alike a glimpse into stories, facts, and history that make the world of wine so great. Locals call this "educational happy hour."
---
SUNDAY, AUGUST 5
HEAR & SEE  →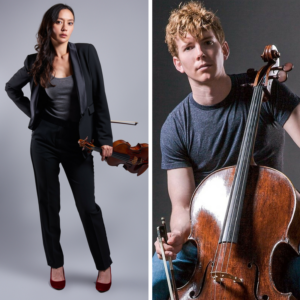 Park City Institute Presents:
Lucia Micarelli & Joshua Roman
NEW LOCATION! → City Park @ 6 PM
Violinist, singer, and actress, Lucia Micarelli returns to the St. Regis Big Stars, Bright Nights stage at City Park on August 5, just as her critically-acclaimed PBS Special, "An Evening with Lucia Micarelli," hits the airwaves. Joining her for the evening is cellist and composer Joshua Roman, who is credited with bringing a fresh approach to classical music.

LEARN & CREATE →

Swaner's Craft Sunday
Swaner Preserve and EcoCenter
Sunday: 11 AM
Bring your kiddos to the Eco Center to enjoy a nature-themed craft midday Sunday! All ages are welcome at this free event.
OF NOTE  →
Park Silly Sunday Market is OFF for the next three weekends (August 5,12, and 19). It will return on Sunday, August 26, 10 a.m. – 5 p.m. on Historic Main Street.
---
DURING THE WEEK
Women's Road Rides
Mondays: 5:45 – 7:30 PM
Through August 27
Start at Jans on Park Ave, then hit the road with a tribe of ladies for a couple of hours. Bring rain protection, energy good and plenty of water, plus your flat repair kit. Bikes are available to rent ($15, based on availability), but the event is free!
~
Women's Mountain Bike Rides
Tuesdays: 6-8 PM
Through August 28
Another women-only option during the week is the Tuesday night mountain bike rides with White Pine Touring. The rides are led by Team Sugar guides, and the group is divided up based on your skill and comfort level. Meet at White Pine Touring at 6 p.m., then explore new trails and meet new friends for two fun-filled hours. This experience is also free.
~
Twilight Ride Series
Wednesdays: 4 – 8 PM
Through August 22 
Enjoy the mountain at dusk with the Twilight Ride Series at Deer Valley on Wednesdays. From 4 until 8 p.m. on Wednesdays, take advantage of lift-served mountain biking (Silver Lake Express and Sterling Express chairlifts). DV operations stay open to serve riders for the Twilight Rides (through August 22).
~
Group Mountain Bike Rides
Thursdays: 6-8 PM
Through August 30
One more crew to hit the trails with – the Thursday night group mountain bike rides! Also at White Pine Touring, this one is open to everyone, with three groups to choose from based on ride intensity. The rides are led by White Pines Touring Racing powered by jans.com mountain bike team members and guides. And on the last Thursday of each month, there's a free BBQ and adult beverages, provided by local vendors, at the end of the ride.
~
Park City Mountain Farmers Market
Wednesdays: 12 – 5 PM (rain, snow, or shine)
Through October 10  
The Park City Farmers Market moves to the base of Park City Mountain Resort this year! The seasonal market is open for business each Wednesday and features a large selection of fresh, local goods. Stop by and stock up on just-picked produce, freshly-baked bread, and arts & crafts from local producers and vendors.
~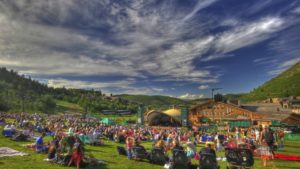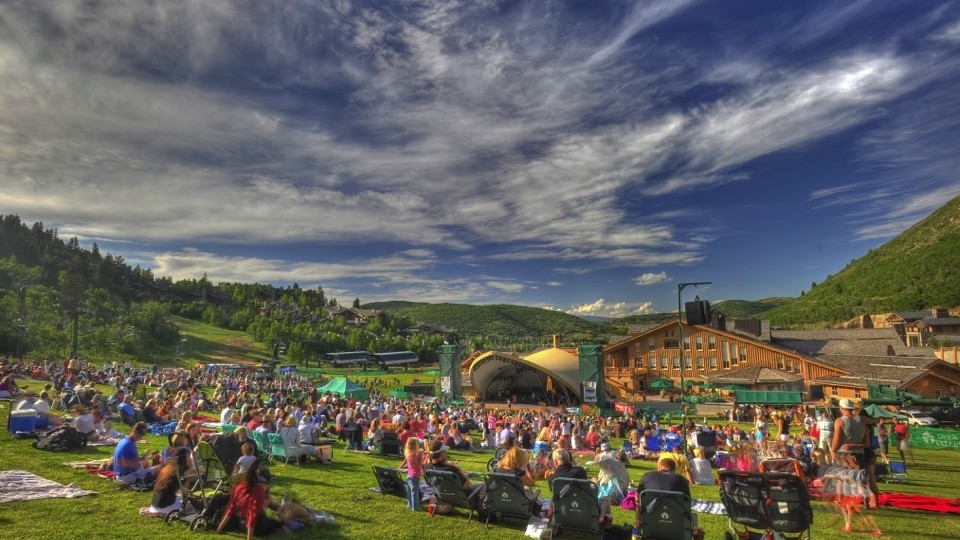 Grand Valley Bank Community Concert Series
Wednesday, August 8: The Breakfast Klub
Show @ 5:30 PM (rain or shine)
Gates Open @ 4 PM
The Grand Valley Bank Community Concert Series, complimentary concerts for the community at Deer Valley Resort, are the midweek treats for residents and visitors alike. The concerts are programmed by Mountain Town Music, and attendees stock coolers with snacks and drinks, grab picnic blankets and camp chairs, and head on out to the lawn to enjoy terrific music. This week, twist on a scrunchie and hike up your neon leg warmers to enjoy The Breakfast Klub perform an 80's themed show.
---
The Colony at White Pine Canyon is the largest gated ski-in, ski-out community in the United States.
In winter, enjoy exclusive ski and snowboard access to one of America's largest mountain resorts, Park City. In spring, the snow melts to reveal an amazing network of hiking, biking, and horseback riding trails, connecting to more than 400 miles of single-track trails throughout the surrounding area.
The Colony is just 35 minutes from Salt Lake International Airport and minutes to Park City's historic Main Street, home to the Sundance Film Festival and world-class dining and shopping.