Sun, fun, and fresh, locally-grown and produced goods. One of the best parts of summer is shopping at farmers' markets – and this Sunday – Park City's weekly Park Silly kicks off.

Just about every week, enjoy local arts and goods, live music and performance art, antiques, imports, and one-of-a-kind finds, delicious gourmet foods, and, of course – farmers' market fruits and vegetables – all converge on Park City's Historic Main Street. From 10 a.m. to 5 p.m. on non-event Sundays, stroll the street, eat lots of yummy food, drink a cold beverage, and enjoy the entertainment!

Here's what else is goin' down this weekend…
SUMMER SEASON OPTIONS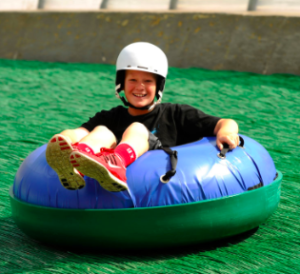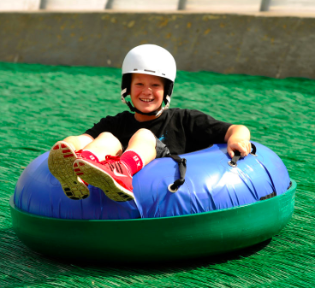 Utah Olympic Park
Learn about the park's beginnings in the free museum, take a ride on the summer bobsled, or watch the absolutely nuts Flying Aces show!
Park City Mountain Resort
Check out the alpine coaster, zip line, hiking, and biking trails – and TONS more. Early season hours 10 a.m.–6 p.m. daily.
Friday, May 31
Blood Drive
10 AM – 4 PM @ Westgate Park City
Give blood and save a life – or THREE. Today's American Red Cross blood drive is happening at Westgate Park City. Click here to schedule your appointment. According to the Red Cross, each donation can help save up to three lives! Look for the Blood Drive in the big blood bus on the main drive; there will be goodies and giveaways for anyone who donates.
Lego Club
1—2 PM @ Park City Library
Who *wouldn't* want to come to enjoy an hour of Lego BLISS?! The Park City Library hosts this every week for builders of all ages. Duplos for the younger architects, IKOS for the master builders and lots and lots of LEGOS for everyone in-between.
Artful Afternoon
1 – 3:30 PM @ Kimball Art Center
An after-school program to encourage kids to explore art. Kiddos get to try a variety of fun materials and drop-ins are welcome; the 30 dollar fee includes instruction, supervision, and all materials. Check out our Nonprofit Highlight on all the incredible programming Kimball Art Center provides HERE.

Utah History Lecture Series
4 PM @ Park City Library
This week, hear from Dr. Gregory Smoak about The Great Salt Lake: Salt Air Resort, 24th of July Celebrations, and World War ll Dances. This is a free event.
Live Music: Bruce Chistensen
4 PM @ Legends Patio | Park City Mountain Village
Bruce Christensen is an acoustic jam rock artist with blues, jazz, funk, and reggae grooves. While performing, he creates live musical loops building captivating sonic layers to which he improvises with his guitars and vocals. Improvising and creating new music live is what music is all about to Bruce. So he "goes for it" performing, ensuring a new and magical musical experience every time.

Clinic: Must Have Camping Essentials
5 – 6 PM @ L.L.Bean
Some of us Parkites just hang out, summer after summer, watching hordes of our friends head off at weekends or holidays on camping trips, wondering how in the world to ever get started on knowing what to do to go camping. Now we can climb out of our shame spiral and head to this L.L.Bean clinic! On the agenda: what you need, why, and best of all – how to actually use it.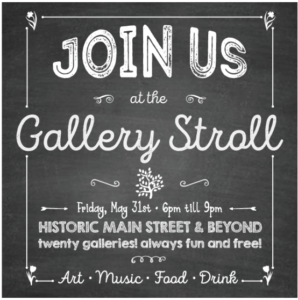 Last Friday Gallery Stroll
6 – 9 PM @ Historic Main Street
The Last Friday Gallery Stroll is a fun monthly community event dedicated to highlighting artists and special exhibits at art galleries throughout town.

Park City's art scene continues to thrive, offering a robust variety of unique art collections from local, national, and international artists. This free event is presented by the Park City Gallery Association.

Parents' Survival Night
6 – 9 PM @ The Little Gym Park City
A break from the kids *and* a break from the parents – it's a survival night for all of us. Parents can use the time to enjoy a movie or a quiet meal out while the kids get quality "kid time" in a safe, fun, place with trained instructors who lead them through music, games, and fun. As you might imagine, spots fill quickly, so book HERE.

Screening: "Singin' in the Rain"
7:30 PM @ The Egyptian Theatre
Consistently on the top movies of all time lists from basically every platform, Singin' in the Rain is often billed as the greatest movie musical of all time. Whether you've seen it a million times or are introducing the newest generation, what better way to watch this classic than on the big screen in the classic Egyptian Theater on Park City's Main Street? The film chronicles actors in the 20s as the transition from silent films to "talkies." But truly, it has some of the most iconic dance numbers and judging by this weekend's forecast—you may be singin' in the rain too! Saturday show: 7:30 p.m.; on Sunday, you can catch the screening at 6 p.m.

Park City Film: "The White Crow"
8 PM @ Jim Santy Auditorium | Park City Library
Rudolf Nureyev is credited with being the most accomplished and graceful male ballet star of the Twentieth Century. Ralph Fiennes' "The White Crow" was inspired by the book "Rudolf Nureyev: The Life" by Julie Kavanagh, and the drama charts the iconic dancer's famed defection from the Soviet Union to the West in 1961, despite KGB efforts to stop him. Elegant and cultivated, the film conveys the challenges of Nureyev's early life, his unfettered determination to excel, and his uniqueness as a person and a dancer. Friday & Saturday @ 8 p.m.; Sunday at 6 p.m.

Saturday, June 1

Park City Trail Series 5K
8 AM @ Quinn's Junction Trailhead
Hit the trail for the first (and shortest) race in a four-run series held in Round Valley's undulating trail system. Of note: Runners are allowed to run with leashed dogs, but their start time is delayed by two minutes. Register online.
Saturday Morning Nature Walk
8:30 AM @ Swaner Nature Preserve
Start your weekend off on the right foot! Join a group of weekend-walkers and learn about the Swaner Preserve wetlands while you get some exercise – and look for an abundance of wildlife!
Moose on the Loose Kids Trail Run
8:45 AM @ Millennium Trail |Near Skullcandy HQ
Kids hot-foot it (or jog) through lower Utah Olympic Park trail system for a fun run, beginning on the Millennium Trail near Skullcandy HQ. Runners, ages three to 13, are divided into age categories with distances ranging from half a mile to three miles of mostly single-track adventure. Register in advance.
Red Bull 400
9 AM @ Utah Olympic Park
This one is always a CLASSIC event to watch. Participating is another story. If you want to just in and test your mettle, this is a grueling 400-meter sprint up the lofty Nordic ski jump. Make sure you schedule the rest of your day as recovery time.

Multi-Family Garage Sale
8 AM – 1:30 PM @ 5196 East Meadows Dr.
Silver Springs
This HUGE, multi-family garage sale fundraiser is sponsored by the Park City Cooperative Preschool. Expect deals on kid & baby items, toys, furniture, sporting goods, household items, clothing & much more. Come early for the delicious bake sale treats!
National Trails Day
8:30AM – 12:30 PM @ RTS Trailhead
The American Hiking Society is hosting its National Trails day to make sure all of our Park City trails are ready to go for summer. Tools and training will be provided by Basin Recreation, you just bring the gloves, boots, eye protection, and SUNSCREEN.

Trailside Disc Golf trilogy Challenge
8:30 AM – 12 PM @ Trailside Park Disc Golf Course
I'm not going to lie to you, I do not understand disc golf. But if you do, read on. From Basin Recreation's website "This is your chance at 9 holes (played twice) of unbelievable fun with long downhill shots, uphill challenges – and gorgeous views. All participants receive a Driver, Mid-Range and Putter (these are the only discs that can be used during the tournament)."
Rhodes Valley Outfitters Poker Ride
9AM – 5PM @ DeJoria Center
Saddle up your pony for some 5 Card Stud—riders stop at 5 stations along a designated trail, drawing one card at each station to build their hand, with food trucks and live music throughout the day.
9 AM- 12 PM: Registration
12 – 5 PM: Food Trucks
3 – 5 PM: Live Music
Sail-A-Palooza
10:30 AM – 3:30 PM @ Jordanelle State Park (the personal watercraft ramp)
Sail-a-palooza is free with entrance to the park and includes:

Sailboat rides and demos
Laser rigging and racing clinic
BBQ at the beach
Gear swap
Games and music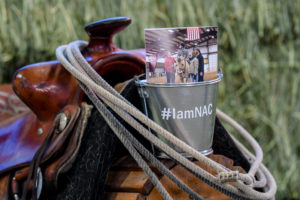 National Ability Center Barn Party
5:30PM – 10PM @ National Ability Center Ranch
The NAC's annual barn party is a chance to celebrate the staff, volunteers and participants at the NAC Equestrian Center. There will be a BBQ, live music, activities for the kids, auctions and more. For more info and to buy tickets, go HERE.

Cooking Class: Thai Cuisine
6PM – 9PM @ Mindful Cuisine
It's getting easier and easier to source Thai ingredients online and locally. In this class, learn to make a green curry paste and to work with ingredients such as lemon grass, kaffir lime leaves, Thai chiles, and galangal. Learn how to use these ingredients to create a delicious green curry. Round out the meal with a salad, soup, rice and for dessert oranges and meringues.

Sunday, June 2
Summit Land Conservancy Hops Hunters Hike
9:30 AM @ Empire Canyon
Explore Empire Canyon, soak in a little local history, and seek out wild-growing hops while hiking roughly two hours through conserved lands. Ultimately, the harvested hops will be brewed into a land-conservancy themed beer, thanks to a partnership with Wasatch Brewery. Sign up online or contact Summit Land Conservancy. wesaveland.org

Park Silly Sunday Market – KICK OFF WEEK!
10AM – 4 PM @ Historic Main Street

Live Music @ Park Silly
2 – 4PM: Memphis McCool – "Power Soul"

Swaner's Craft Sunday
11 AM – 1 PM @ Swaner EcoCenter
Kids of all ages are invited to enjoy the complimentary Swaner Craft Sunday! Join the fun at the Swaner Preserve and EcoCenter, and create a nature-themed craft to bring home.

Climbing Wall
1 – 3 PM @ Swaner Eco-Center
Climb through the EcoSystem from the bedrock all the way to the uplands! The Swaner indoor climbing wall is fun for all ages. A harness is supplied, participants are asked to wear closed-toe shoes.
Spring Sing – Park City Treble Makers
4 PM @ Park City Community Church
The Park City Treble Makers is a women's a cappella group. At this fundraiser for the Christian Center of Park City, the group will perform songs celebrating the season.

Seeds of Change Fundraiser
4 PM @ Myrtle Rose
TThis is the third annual fundraiser for Summit Community Gardens help the organization provide garden space, teach kids' camps, donate fresh produce to those in need, and offer plots for our community. At the event, you can expect cocktails, Maxwell's pizza and live music. Get your tickets HERE.

Live Music: Rose & Thorn
4 PM @ Legends Patio | Park City Mountain Village
Catch live music on the patio of Legends each Friday and Sunday throughout the summer.

This weekend – Shannon Runyon and Brooke Mackintosh, two local female powerhouse musicians, play live. The two make the duo Rose & Thorn, and the result is BEAUTIFUL!

DURING THE WEEK
Monday, June 3
Hammock Camping Clinic
5 PM @ L.L.Bean
Looking to elevate your camping style to the next level? Ditch the tent and come see why hammock camping is quickly becoming more popular than sleeping on the ground!

Eligio Garcia Magic Harp
6:30 PM @ Noches De Verano En Parque De La Ciudad
Eligio Garcia started playing his harp at the age of 15 and people started calling him "El Mago del arpa" because of his magical sound and the enchanting sound. This free show is programmed by Mountain Town Music.

Tuesday, June 4
Free Entry Day
11 AM – 6 PM @ Park City Museum
Enjoy Free Admission to the Park City Museum! Visit for the first time or revisit your favorite exhibits. Sponsored by Doug and Connie Hayes. If you need more information call 435-649-7457 ext. 102 or education@parkcityhistory.org.

Tent Tales for Tykes
11 AM @ L.L. Bean
Storytime at Park City's L.L. Bean store on Main Street. Ideal for kiddos 3-6, during each weekly session, they'll explore a different nature theme and then play a game or do a craft. You can join in on the fun or spend the hour shopping but you do have to register HERE.

Armchair Travel
4 PM @ Park City Library
Travel the world with Virtual Reality. Go on vacation for free – inside the library! From Hawaii to Paris-we are going everywhere.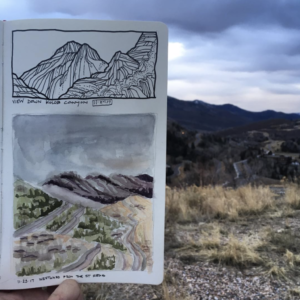 Pop-In Plein Air I
6 PM @ Kimball Art Center
Various experts lead students through the fundamentals of landscape painting while teaching plein air (French for "open air" – or outside) skills and techniques, and building confidence to paint outdoors.

These drop-in sessions allow students to work with their own materials (in oils, acrylics, gouache, or watercolor). Instructors will be working in a variety of media. Each week's focus will be posted on our website, but students are welcome to use any plein air media. For an additional fee, materials needed can be provided, limited to watercolor, pastel and pen & ink.

To kick off this class series, Kimball Art Center Exhibiting Artist Parker Jones kicks off this class series. He's an outdoor-focused illustrator and graphic designer, primarily based out of Park City.

Wednesday, June 5
Crafternoons
4 – 5 PM @ Park City Library
Come let off some creative steam – and take your crafty project home with you every week. All ages are welcome!

Thursday, June 6
Preschool Storytime
10 – 11 AM @ Park City Library
Enjoy stories, crafts, songs and more while also helping your preschooler learn vital language skills. For kids ages 3 to 6.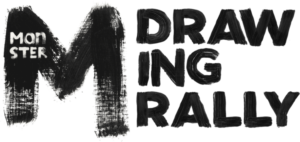 Monster Drawing Rally
6 PM @ Kimball Art Center
From the Kimball Art Center:
Monster Drawing Rally is a live drawing event and party that allows spectators to spy on the creative process, build relationships with local artists, and grow their art collections.

Over the course of the night, artists at all stages of their careers take shifts drawing and making artwork for 50 minutes.

Park City Film: "International Ocean Film Tour Vol. 6"
7 PM @ Jim Santy Auditorium | Park City Library
Adventure. Action. Ocean Life. The International Ocean Film Tour Volume 6 is on its way with the best ocean adventures and environmental documentaries on board. 120 minutes packed with the most inspiring stories from the seven seas and the best water sports action of the year.

ONGOING EXHIBITS

Parker Jones: From My Seat in the Dirt
Through June 2 @ Kimball Art Center
From the Kimball Art Center website:
Parker is an outdoor-focused illustrator and graphic designer, primarily based out of Park City, Utah. Initially trained as a landscape architect, his design style can be traced back to thousands of hours spent at the drafting table. Regularly drawing en plein air, his pieces are inspired by the landscapes, city scenes, and big rocks he's come across while traveling. Through his sketchbooks, paintings, and hand-drawn collages he seeks to capture the subtly interconnected elements that create a sense of place.


Zhi Lin: Chinaman's Chance on Promontory Summit
Through June 7 @ Kimball Art Center
Internationally acclaimed artist Zhi Lin confronts the lost history of the Chinese workers who built our nation's transcontinental railroads. This exhibition is presented during the 150th anniversary of the Golden Spike, the ceremonial final spike to join the rails of the first transcontinental railroad.

The Chinese Helped Build The Railroad – The Railroad Helped Build America Exhibit
Through June 1 @ Park City Library
We've just celebrated the sesquicentennial anniversary of the joining of the Trans-Atlantic Railroad in Utah, learn more about the people who actually helped build it. From the library: "The Chinese Helped Build the Railroad. The Railroad Helped Build America" tells the transnational history of that railroad through past and present images of sites on a railroad line that required the labor of thousands of Chinese workers to complete."

UPCOMING EVENTS
June 12 → Wednesday Farmer's Markets begin @ Park City Mountain's Silver King parking lot
June 14 → Deer Valley & Canyons Village Summer Opening Day
June 14→Kids Adventure Games @ Park City Mountain Resort
June 15→ Patios, Pools & the Invention of the American Backyard @ Park City Museum
June 19 → Grand Valley Bank Community Concert Series begins
June 22→ Savor the Summit @ Park City's Historic Main Street
June 22 → Summer Color Run @ Willow Creek Park
June 22→ National Backyard Campout @ Trailside Park
July 3 → July 3rd Fireworks & Celebration | Canyons Village
July 4 → July 4th Parade, Celebration, and Fireworks | Park City
July 6 → Canyons Village Summer Concert Series begins
July 7 → St. Regis Big Stars, Bright Nights Summer Concert Series begins
July 17 → Run-a-Muk Clean-Up @ Run-a-Muk Dog Park
July 19 → Basin Recreation Blood Drive @ Basin Rec Fieldhouse
July 19 → Pie N' Beer Mountain Miles Run @ Basin Rec Fieldhouse
July 20 → Basin's Backyard Bash @ Willow Creek Park
July 20 → Movie in the Park @ Ecker Middle School
Aug 10 → Drive-in Movie in the Park @ Prospector Square, Lot K
Aug 10 → Back to School Glow n' Go Run @ Willow Creek Park
Aug 23 → Trailside Bike Park Shred-n-BBQ @ Trailside Bike Park
Aug 23 → Movie in the Park @ Trailside Park (upper field)
Aug 24 → Art on the Trails @ McLeod Creek Trail
Sept 07 → Run for Recreation @ PC MARC to Basin Rec Fieldhouse
Sept 25 → Swing for Sports Golf Tournament Fundraiser @ Canyons Golf Course

The Colony at White Pine Canyon is the largest gated ski-in / ski-out community in the United States. Our land spans 4600 acres, and approximately 90% of it will always be preserved as open space.

In winter, enjoy exclusive ski and snowboard access to one of North America's largest mountain resorts, Park City Mountain. In spring, the snow melts to reveal an amazing network of hiking, biking, and horseback riding trails, connecting to more than 400 miles of single-track trails throughout the surrounding area.

The Colony is just 35 minutes from Salt Lake International Airport and 5 minutes to Park City's historic Main Street, home to the Sundance Film Festival and world-class dining and shopping.