Small Business Highlight: Motherlode Park City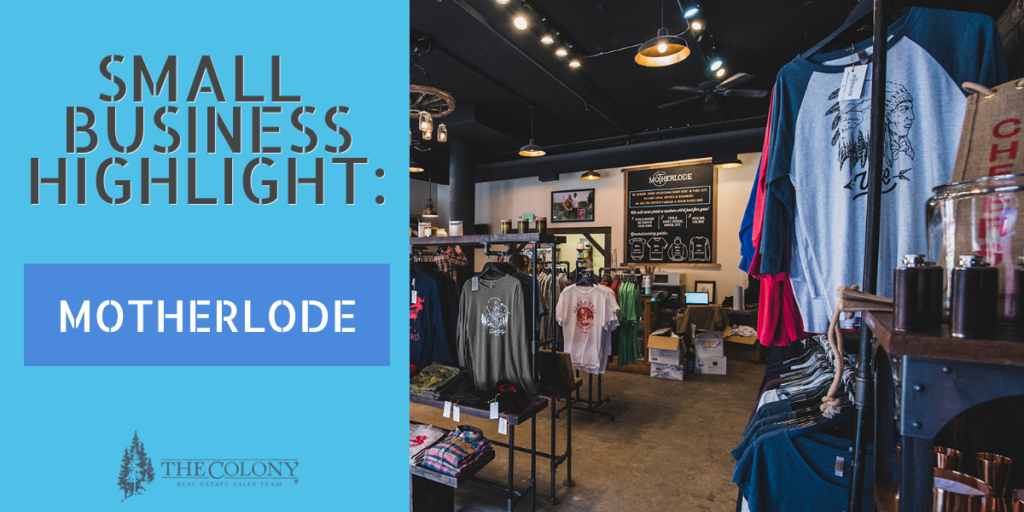 "My Grandma went to **insert whatever location here** and all I got was this t-shirt."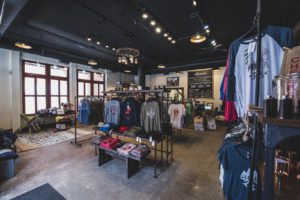 You've seen them all before–the semi-tacky souvenir t-shirt in every airport newsstand, museum gift shop, and boardwalk souvenir shack. You can find basically the exact same shirt in any city across the country. As unique as all cities are, shouldn't its souvenirs reflect that—for tourists and locals alike?
On a trip to Big Sky Resort in Montana, Jesse Santaularia came across a t-shirt shop selling apparel that was unique and represented the area. He wondered why there wasn't something like that in Park City, his adopted home. Jesse had worked as a lawyer for years in New York City but left when he decided to live the ski bum life. After a few trips to Park City, he knew that should be his new home base.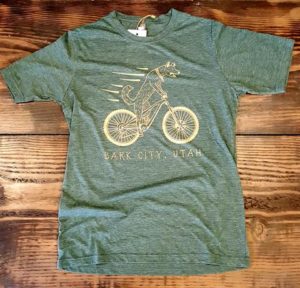 Despite zero experience in apparel design, he and partner Alex Lowe taught themselves to screen print and started testing out some designs. They sold products at local markets and started to gather a following. In 2016, they opened up the Motherlode storefront on Main Street. The shop carries unique apparel – items you definitely won't find at other stores – and is perfectly representative of the city's vibe.
Jesse told the Park Record "Obviously there are a lot of tourists that come in, and I want to give them something that's, like, I call it original Park City nostalgia. We want to give people something that's made here and that they're going to remember in 10 years… It's just souvenirs, but it's something that was created here and made here."
See a design you like but want it on a different shirt? They can do that for you.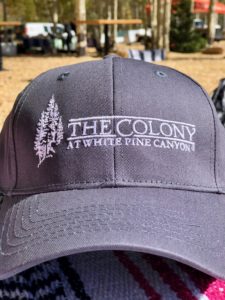 And beyond the pre-designed apparel, about half of Motherlode's business is doing custom work for clients; they've even helped us with projects here at The Colony!
Opening a new business or have a family reunion coming up? In-house designer Parker Jones will help you come up with a design, and then they will screenprint it for you. You can also get your design transferred via vinyl, perfect for jerseys, and outerwear or stickers and window clings.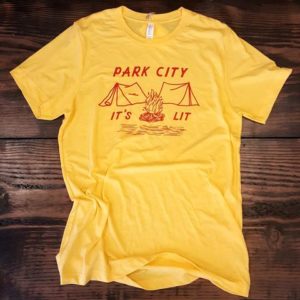 They can also transfer images on to a shirt—perfect for gifts or other small orders. Motherlode has clients all over the city, from Freshie's to St. Regis. Oh, and, it's worth mentioning that the t-shirts they sell are the softest, most comfortable we've ever come across.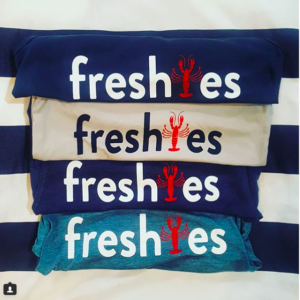 Motherlode is located on Lower Main Street in the Summit Watch Plaza at 710 Main Street. It's open from 11 a.m. to 6 p.m. Tuesday – Sunday with varying hours on Monday. Find them online at motherlodepc.com and on social as @motherlodepc .
---
The Colony at White Pine Canyon is the largest gated ski-in / ski-out community in the United States. Our land spans 4600 acres, and approximately 90% of it will always be preserved as open space.
In winter, enjoy exclusive ski and snowboard access to one of North America's largest mountain resorts, Park City Mountain. In spring, the snow melts to reveal an amazing network of hiking, biking, and horseback riding trails, connecting to more than 400 miles of single-track trails throughout the surrounding area.
The Colony is just 35 minutes from Salt Lake International Airport and 5 minutes to Park City's historic Main Street, home to the Sundance Film Festival and world-class dining and shopping.