Park City Event Guide: November 30 – December 2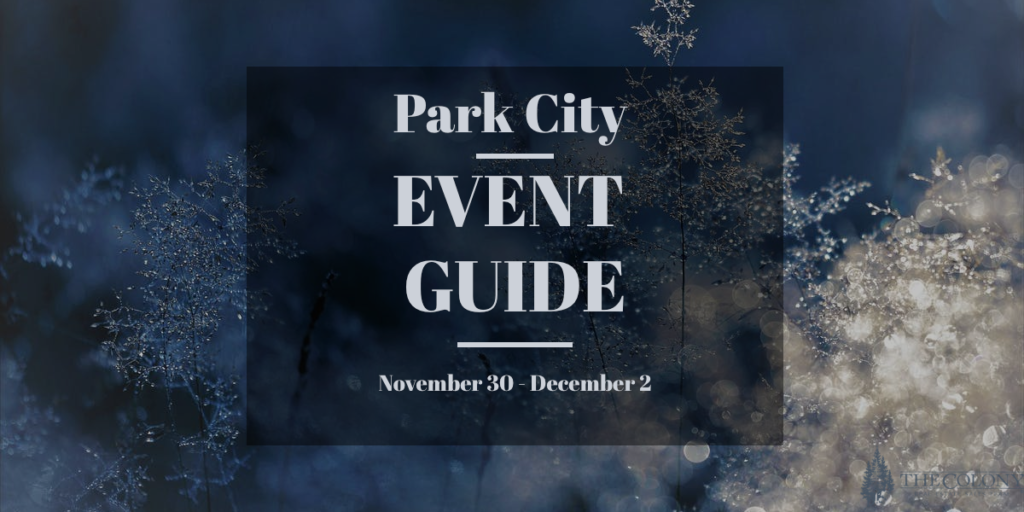 Let it snow! The ski season is off to a smashing start – we're already looking at a 21″ base and more trails and lifts opening at Park City Mountain by the day. If you're not planning to spend the weekend on the mountain, there are plenty of other options for you to enjoy our beautiful Park City community!
FRIDAY, November 30 
MEET & GREET →
Avalanche Dogs Meet & Greet 
4:30 PM @ Ski Beach (Canyons Village)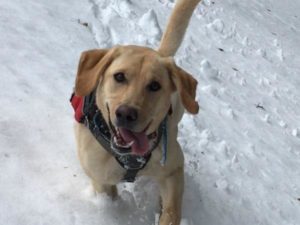 We were going to tell you to find a kid to bring to play with the avi puppies, but who are we kidding, we don't need kids around to enjoy these fabulous, furry lifesavers! As it turns out, these good boys and girls are out each and every Friday this season at the Ski Beach. Be sure to bring your Epic Pass — the resort photographers will be on-hand to take pictures!

HOLIDAY HAPPENINGS →
Christkindlmarkt
11 AM – 8 PM @ This is the Place Heritage Park
More than 90 vendors have set up shop at This is the Place Heritage Park, and they're selling everything from traditional German gifts to hand-crafted toys, ornaments, jewelry, and more! Not only that, there are children's activities and entertainment (like a live nativity!) at the market, which has been a tradition in Salt Lake since 2012. The Christkindlmarkt is open Friday and Saturday, 11 a.m. – 8 p.m.
~
North Pole Christmas Express Train 
Heber Valley Railroad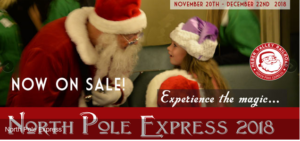 A fun holiday tradition to enjoy – or to begin! – is a ride to the North Pole! The 90-minute (round trip) train ride includes hot cocoa and chocolate chip cookies, made by Mrs. Claus, of course. Families will get to sing along to Christmas songs and enjoy entertainment from the elves and the hosts.

Dates and Departure Times:
December 1st at 11:30 am, 2 pm, 5 pm & 7:30 pm

December 3rd thru December 7th at 5 pm & 7:30 pm

December 8th at 11:30 am, 2 pm, 5 pm & 7:30 pm

December 10th thru December 14th at 5 pm & 7:30 pm

December 15th at 11:30 am, 2 pm, 5 pm, & 7:30 pm

December 17th thru December 20th at 5pm & 7:30pm




December 21st and December 22nd at 11:30 am, 2 pm, 5 pm & 7:30 pm
SURVIVE →
Parents' Survival Night 
Fridays 6 – 9 PM 
The Little Gym



The Little Gym of Park City, in the Iron Horse District, hosts a Parents' Survival Night every Friday. Children ages 3 to 12-years-old get to burn energy in the gym, make crafts and eat snacks – while parents get a nice break.
SEE & SHOP →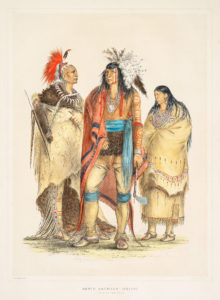 Imprinting the West
Tozer Gallery
Park City Museum 
A brand-new exhibit is about to open in the Tozer Gallery at the Park City Museum: Imprinting the West: Manifest Destiny, Real and Imagined. It features 48 hand-colored engravings and lithographs that explore one of the most transformational eras in American life throughout the nineteenth century. For days and hours, please visit the Park City Museum website; the exhibit will be on display through January 7, 2019.
~
Clay Studio Potter Sale 
2 – 9 PM @ Kimball Art Center 

What more perfect present that a piece of pottery? Even better when it's one-of-a-kind! Stop into the Kimball Art Center Clay Studio to support local artists and to cross a few items off of your shopping list. Pieces are available from artists, teachers, and members! Saturday hours are 10 a.m. – 5 p.m.
~

Last Friday Gallery Stroll
6 PM @ Various Park City Galleries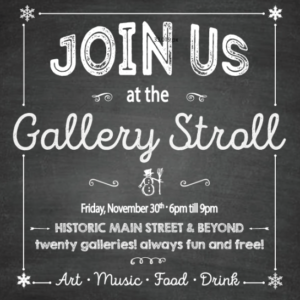 This fun – and free – final-Friday-of-the-month event is a terrific way to get out, explore our Park City community, and to increase your exposure to our incredibly talented pool of local artists.
Park City's art scene is one that is surprisingly robust; our galleries house and feature a variety of unique local, national, and international art collections. So – on the last Friday of the month, 19 members of the Park City Gallery Association open their doors for you to enjoy them!
Light refreshments are served and you get to explore the latest installations – while enjoying a fabulous alpine evening on Park City's Historic Main Street.
STUDY & SUDS →

Avalanche Awareness Lecture
6 – 8 PM @ Park City Brewery 
Instructors from the AIRE Avalanche Education Program will deliver the first lecture of the season at Park City Brewery, and is structured to lay the foundation for your continuing avalanche education. You're warned that the lecture is in "no way designed to be a substitute for a full avalanche course." Seating is limited – only 55 people or so – so get there early! 21 and over ONLY.

ENJOY THE SHOW →

Park City Institute Presents:
National Geographic Live! Point of No Return with Hilaree Nelson
7:30 PM @ Eccles Center (PCHS)

From the Park City Institute website:

"In the fall of 2014, a National Geographic team set out on what they knew would be a harrowing journey to the summit of Burma's Hkakabo Razi to determine if it is indeed Southeast Asia's highest point. What they  didn't realize was that the greatest obstacle wouldn't be their dwindling rations, or the grueling jungle hikes, or the life-threatening hypothermia. It was the force of conflicting personalities that threatened to unravel the entire endeavor. Leader Hilaree Nelson recounts the tough decisions she had to make to keep the team together, accompanied by photographer Cory Richard's dramatic stills and clips from Renan Ozturk's searing documentary Down to Nothing."
~
Stand-Up Comedy
8 PM @ The Egyptian Theatre

Co-headliners Frank Lucero & Brian Hicks will lead a night full of adult humor – and beverages. You don't have to be 21 to attend, but you do have to be 21 to purchase booze. Buy tickets HERE. 


SATURDAY,  DECEMBER 1
MOVE & DISCOVER →
Saturday Morning Snowshoe Tour
8:30 – 10 AM
Swaner Nature Preserve & EcoCenter

We are now officially in the Snowshoe Tour portion of our winter season!
Learn about wetland science, natural plant and animal species, and the history of the Swaner Preserve, search for and identify animal tracks and other signs of animal life. Wear sturdy, warm boots, snow pants, hats, gloves, a coat, and bring a water bottle. Snowshoes can be rented from the EcoCenter – $2.50 for members, $5 for non-members.

PLAY →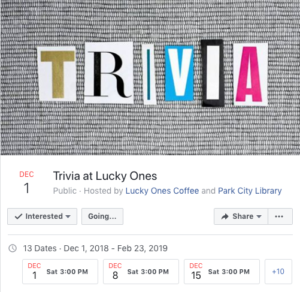 Trivia at Lucky Ones 
3 PM @ Park City Library 
Starting December 1, each and every Saturday, you can head over to Lucky Ones Coffee Shop (in the Park City Library) for trivia! The perfect aprés activity for the whole family. Be sure to have at least one smart device is needed for your team (wi-fi provided).
WATCH →
Park City Institute Presents: Red Molly
7:30 PM @ Eccles Center (PCHS)

From the website: "The Americana powerhouse vocal trio arrives on our stage with gorgeous harmonies, crisp musicianship, infectious songwriting, and warm, engaging stage presence. Laurie MacAllister (bass), Abbie Gardner  (Dobro), and Molly Venter (guitar) weave together the threads of American music — from folk roots to bluegrass, from heartbreaking ballads to barn-burning honky tonk — as effortlessly as they blend their caramel voices into their signature soaring, crystalline three-part harmonies. Equal parts concert performance and living-room jam session, the musical storytelling will heat up a cold winter's night."
~
Park City Film Presents: 
"The Man Who Invented Christmas" 
4 PM @ Jim Santy Auditorium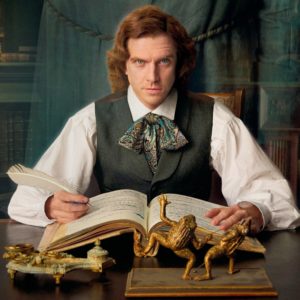 As part of its Books 2 Movies series, this film will screen for free at the Jim Santy Auditorium in the Park City Library. From the website: "'The Man Who Invented Christmas' tells the magical journey that led to the creation of Ebenezer Scrooge, Tiny Tim and other classic characters from Charles Dickens' 'A Christmas Carol.' Directed by Bharat Nalluri the film shows how Charles Dickens (Dan Stevens) mixed real-life inspirations with his vivid imagination to conjure up unforgettable characters and a timeless tale, forever changing the holiday season into the celebration we know today."
~
Park City Film Presents: "Colette"
8 PM @ Jim Santy Auditorium
The story of Colette, who married a successful Parisian writer. In an interesting turn of events, her husband convinces her to ghostwrite for him, and the novel (which she wrote in a semi-autobiographical way) is a smash. The couple becomes the talk of Paris and she writes additional novels. Of course, the clash comes when Colette begins to chafe against creative ownership and societal constraints.
CRAWL →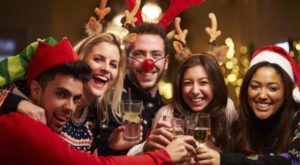 Santa Pub Crawl with The Breakfast Klub
6:30 PM @ OP Rockwell

Park City's annual Santa Pub Crawl is getting bigger and bigger – and some changes have been made this year which will allow the crowd more time to enjoy each stop. The crawl finishes at O.P. Rockwell, where The Breakfast Klub will be playing all of our favorite 80's hits. The cost to attend the crawl is a new, unwrapped toy at stop #1 – The Downstairs. 
SUNDAY, DECEMBER 2
CREATE →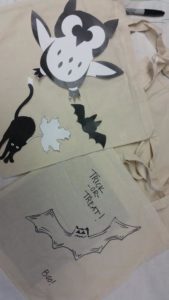 Swaner's Craft Sunday
11 AM @ Swaner Nature Preserve 
Kids of all ages are invited to enjoy the complimentary Swaner Craft Sunday! Join the fun at the Swaner Preserve and EcoCenter, and create a nature-themed craft to bring home.
~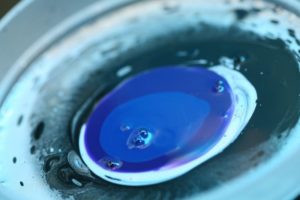 Open Studio
12 – 2 PM @ The Paint Mixer
Whether you want extra painting practice, some alone creative time – or just the chance to make a painting with no guided instruction, Open Studio is a great Sunday afternoon option. Pick any one of the paintings and follow the written instructions – or just do your own thing. Materials are provided, guidance is not. Register for the session here.
SEE →
The Art and Science of Arachnids
Swaner Preserve & EcoCenter
Wednesdays – Sundays: 10 AM – 4 PM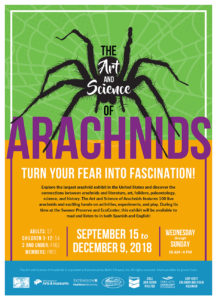 This exhibit is seriously catching people in its net – and it just so happens to be the largest arachnid exhibit in the United States.
The exhibit guides visitors to explore connections between arachnids and literature, art, folklore, paleontology, science, and history. You'll see 100 live arachnids (!) and experience hands-on activities – hopefully, the live arachnids are not the hands-on activities, but you'll have to go see it in order to find out. INSIDER TIP: They feed the spiders on Thursdays – so that is a great time to go see some action.
This exhibit is available to read and listen to in both Spanish and English, and is free for members; for pricing and other info, click here.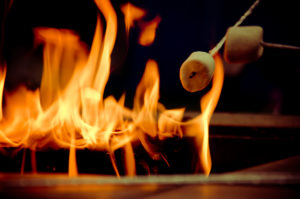 APRÉS →
S'mores at Park City Mountain 
3 PM @ Fire Pits 
Could there be a cozier way to aprés? Gather at the fire pits in the base village of Park City Mountain. Best of all – they're complimentary! You can also track down some free, yummy s'mores on Saturdays at the Umbrella Bar in the Canyons Village. 

---
UPCOMING EVENTS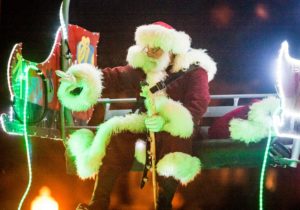 Write these in your calendar:
Saturday, December 1 → Santa Pub Crawl on Historic Main Street
Saturday, December 8 → OPENING DAY @ Deer Valley Resort
Saturday, December 15 → Santa Comes Down Town Lift | 5:30 p.m. @ Town Lift Plaza
December 22 – January 6 → Snowfest @ Park City Mountain
Monday, December 24 → Santa Claus visits Deer Valley Resort
Sunday, December 30 → Deer Valley's Annual Torchlight Parade
---
The Colony at White Pine Canyon is the largest gated ski-in / ski-out community in the United States. Our land spans 4600 acres, and approximately 90% of it will always be preserved as open space.
In winter, enjoy exclusive ski and snowboard access to one of North America's largest mountain resorts, Park City Mountain. In spring, the snow melts to reveal an amazing network of hiking, biking, and horseback riding trails, connecting to more than 400 miles of single-track trails throughout the surrounding area.
The Colony is just 35 minutes from Salt Lake International Airport and minutes to Park City's historic Main Street, home to the Sundance Film Festival and world-class dining and shopping.