Small Business Highlight: Wasatch Creamery Ice Cream Co.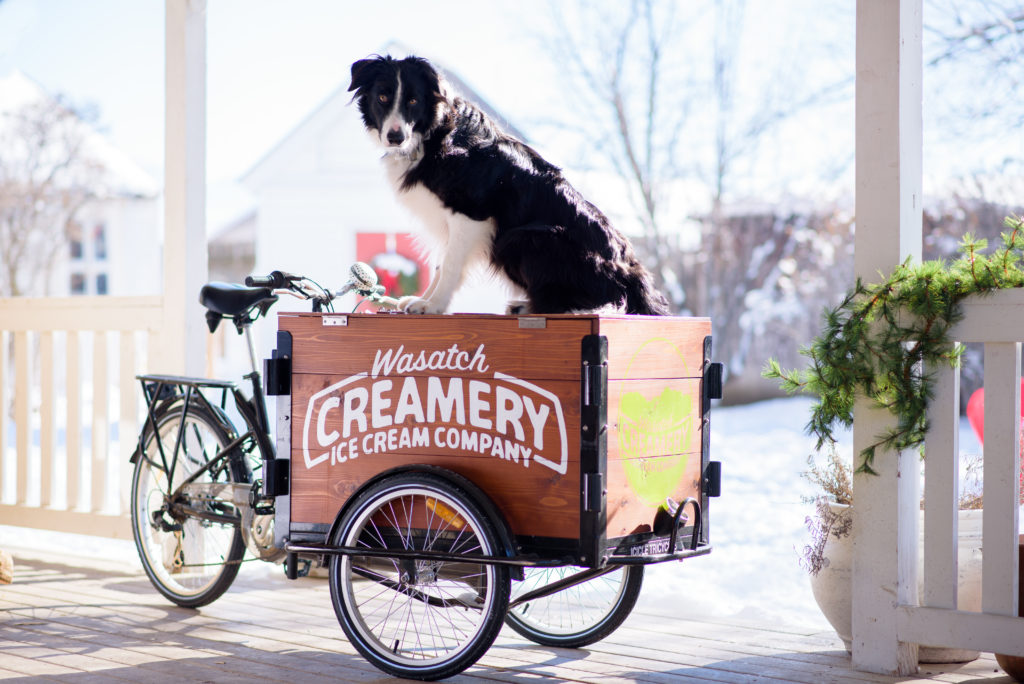 It's true — living in The Colony at White Pine Canyon feels like its own world: Ski-in, ski-out access from private homes nestled in the heart of North America's largest ski resort, breathtakingly beautiful open lands which make life here feel like we are in our own national park, and an incredible collection of hiking, biking, and horseback riding trails networking from our doorsteps in warm-weather months.
Another large part of what makes life so special here at The Colony is the connection we have to our local Park City community. Our town is assiduous, active, and incredibly altruistic (there are more than 100 nonprofits based here, too), and we get to enjoy all of the wonderful opportunities and experiences which result!
SMALL BUSINESS SUNDAY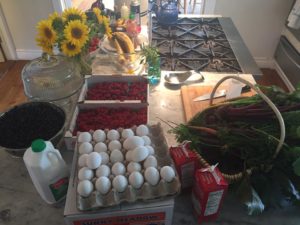 For our first Small Business Sunday highlight, in honor of National Ice Cream Day, we're going to take a peek at Wasatch Creamery* Ice Cream Co. This company, owned and operated by Kris Tart, creates some of the most surprisingly delightful ice cream flavors you'll ever find; selections like Brown Butter, Salted Oreo, Ginger Lime, Lavender Blueberry, and Basil & Blackberry, with new flavors being sampled and refined all the time.
As a general rule, a lot of the benefit of supporting local food businesses is you know right where your food comes from. And not only does this mean it tastes better, it can also make you healthier. Because the food is *right here* – it's fresher, which means it maintains more nutrients, and you can easily learn the conditions the food is created in. And while, yes, we know, ice cream isn't exactly known for being healthy – you're gonna eat it anyway, so you might as well make the best selection possible! But, we digress.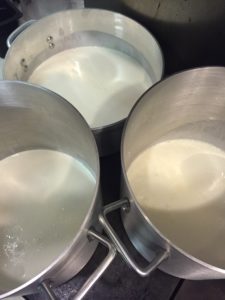 Here's the deal – each batch of Wasatch Creamery ice cream begins with a base created from locally-sourced milk and cream, organic sugar, and eggs. As founder Kris Tart says, "no stabilizers, no preservatives, no funny business." In fact, Wasatch Creamery Ice Cream Company is one of the few in the country which uses a homemade ice cream base. It sources its milk and cream hyper-locally, from Rosehill Dairy, to ensure the very highest quality. And believe us (we've tried it), the base is good enough to eat on its own.  
ICE CREAM INSIGHT
Why is Wasatch Creamery Ice Cream so darn delicious? It has to do with something called "overrun," or, the amount of air in the ice cream. The industry standard is 50% — (one part air to every two parts cream). Wasatch Creamery Ice Cream is spun to have just 30% – the lowest you are likely to ever enjoy. It's the technical reason the ice cream tastes so crazy creamy.
PAW PINTS
Wasatch Creamery Ice Cream Co. was developed in Park City. And, in true Park City (or should we say Bark City) style, Kris has a love for pups. This love inspired her to create puppy ice cream, and a local naming contest yielded the name Paw Pints. Made of organic yogurt, chicken stock, and bacon, this frozen treat is also available wherever you can find the human versions.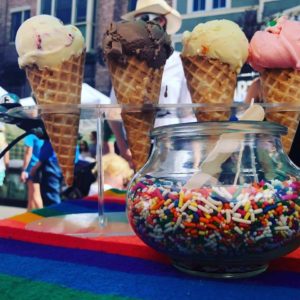 GET YOUR HANDS ON A CONE
All of the ice cream is homemade and handmade in Heber, Utah and is available at the Park City and Salt Lake City Farmers' Markets, Park Silly Sunday Market, St. Regis' Big Stars, Bright Nights Concert Series (programmed by Park City Institute), Twisted Fern, Victory Ranch, Copper Moose Farm, and Campos Coffee, with additional availability to be announced soon.
---
*Wasatch Creamery Ice Cream Co. is a client of Miller Media & Communications, which created the content for this blog post.