Park City Event Guide: July 13 – 15, 2018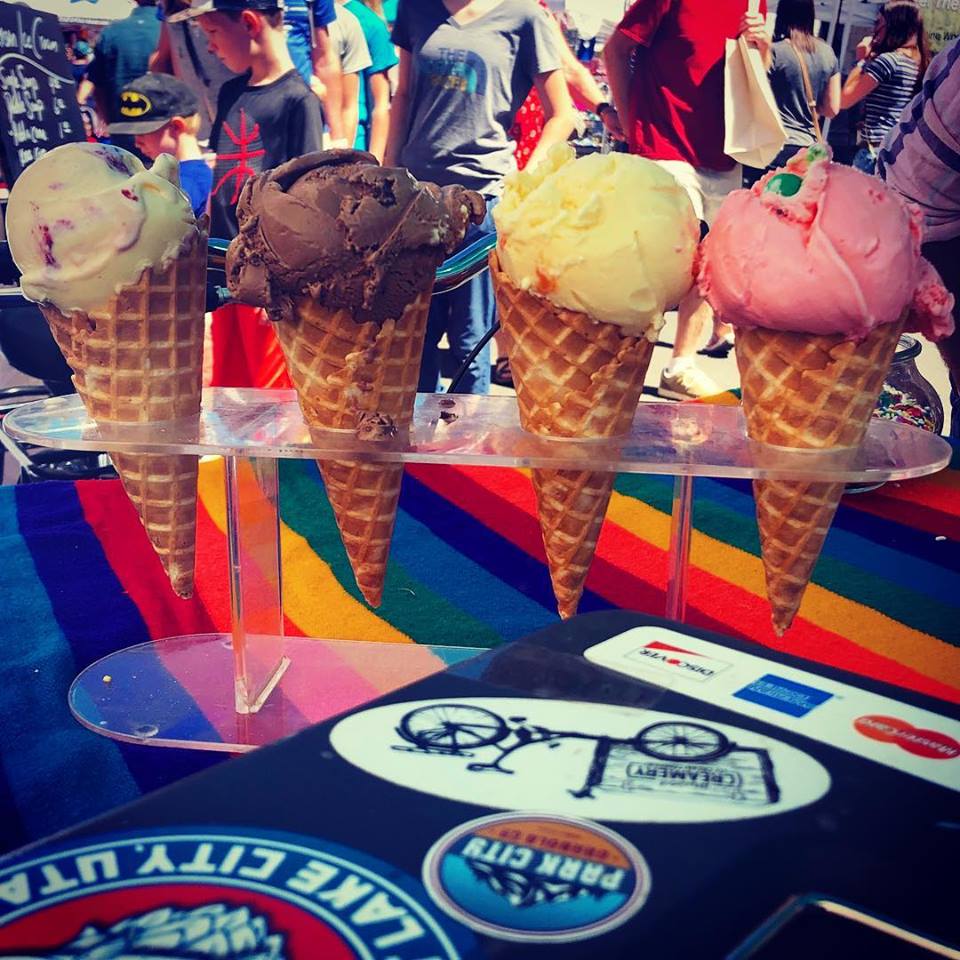 Ok. Yeah. This week has been HOT. For those of us who are lucky enough to live in Park City, the need for air conditioning can be a rude awakening, and, since many of us up here don't have air conditioning, this can make a few people just a little, tiny, teeny bit grumpy.
Luckily, the weekend has arrived, and with it, some of the most fun events to experience in Park City this summer season. Maybe we'll see you out there this weekend. Watch for us. We'll be the ones trailing the Wasatch Creamery Ice Cream Co. bike, re-filling our ice cream cone nonstop to keep cool, and loving every minute of it.
SEE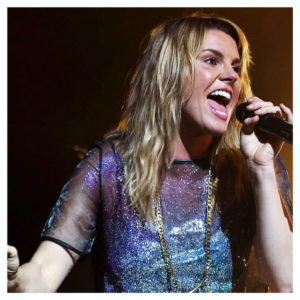 Grace Potter @ City Park
July 13 — > gates open @ 4:30 PM
Show @ 6 PM – RAIN OR SHINE
St. Regis Big Stars Bright Nights Concert Series
This is the act people wait ALL YEAR LONG to see – Grace Potter will be LIVE in City Park tonight! She's a singer, songwriter, and multi-instrumentalist. She is an absolute powerhouse and has performed with everyone from Kenny Chesney to the Flaming Lips to The Rolling Stones. She hits the stage at 6 p.m. — and it's not too late to buy tickets! Since the show is tonight, you can purchase them at the Venue Box Office starting at 4 o'clock.
Logistics
Parking with complimentary shuttle transportation is available at George S. and Dolores Doré Eccles Center, with additional parking at Park City Mountain. The city bus will also get you there, and there is a bike valet on-site! You may bring your own chairs and blankets, along with food and beverages.
Food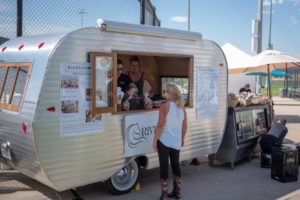 While you can pack your own picnic, why bother?! There are concessions on-site – and they are very good. Food trucks from Riverhorse Provisions, Freshie's Lobster Co., Spencer's Smokin' Grill, Praise Cheezus will be there, along with the Wasatch Creamery Ice Cream Co. ice cream bike!
~
ABBA The Concert:
A Tribute to ABBA with The Utah Symphony 
July 13 → 7:30 – 8:30 PM
Feeling more in the mood for some Swedish Pop? Zip on over to Deer Valley's Snow Park Outdoor Amphitheater for a night of ABBA classics, performed by the Utah Symphony.
~
Beethoven Festival
July 15 → 3 – 5 PM
Temple Har Shalom

Utah's longest-running classical music festival can be enjoyed right here in Park City at Temple Har Shalom! The Beethoven Festival of Park City, produced by the Park City Chamber Music Society has a complete schedule of summer concerts – full list here. Sunday's concert, "Tango," begins at 3 o'clock.
---
SHOP
EATS Bag Donation Days
Whole Foods, Park City
Don't forget your reusable shopping bags for your next Whole Foods Market trip – and be sure to donate your points to EATS Park City. By doing so, you'll help #FeedItForward to programs that promote nutrition and access to healthy foods. EATS stands for Eat Awesome Things At School. You can learn more about this Park City nonprofit (along with some fantastic, healthy, and delicious recipes) HERE.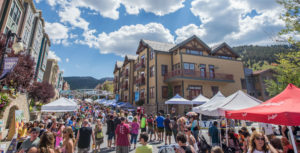 Park Silly Sunday Market
Sunday, July 1 → 10 AM – 5 PM
Historic Main Street
This event is equal parts eco-friendly open-air market and street festival – and Sunday Funday party! Stroll Historic Main Street to shop for local arts, crafts, products, antiques, and gourmet food while you enjoy live music, and the best booze tent in town.
---
MOVE
Park City Trail Series 10K
Saturday, July 14 → 8 AM

It's already time for the second race in The Park City Trail Series! This fun (and dog-friendly!) is a great way to be introduced to the sport of trail running. This weekend's race, the second of four, is the 10K installment. All of the races are held on the Round Valley Trails, and runners are welcome to bring their pups along for the race (they begin in the final wave). The other two races are scheduled as follows:
15K →  August 11

13.1 miles → September 15
~
Yoga on the Patio
Saturday, July 7 @ 10 AM 
Park City Library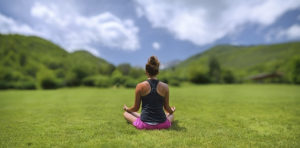 Join the weekly complimentary community yoga classes on the patio outside the Park City Library! Held each Saturday at 10 a.m., through August 25, the class provides an opportunity to start your weekend off on the right foot – and to connect with your Park City neighbors. Bring your yoga mat — classes move inside if it rains.
SUMMER SLIDE
Sunday → 1 – 2 PM
Also happening at the Park City Library this weekend, the Fourth Annual Summer Slide party. Parents get to learn about the "summer slide" while kids get to… slide! They'll stay occupied on the slip-and-slide, with huge bubbles and a water balloon fight while the grown-ups learn tips and tricks to mitigate academic regression experienced by students over the summer months. 
---
READ
Heatwave
Zack Matheson @ Dolly's Bookstore
July 13 → 6:30 – 7:30PM
Park City author Zack Matheson begins a busy weekend at Dolly's with a talk about his darkly humorous tale of murder, environmental activism, and corrupt land development – set right here in Park City. Matheson is the former owner of the Main Street restaurant Morning Ray. 
~
Humans Think. Animals Feel.
Patty Rayman @ Dolly's Bookstore
July 14→ 2 – 3 PM 
Author Patty Rayman will discuss and sign her book, Humans Think. Animals Feel. this weekend at Dolly's. Here's the thought: when you learn to think like your animal friends — you can improve their behavior (no word on whether there's a book like this in the works for dealing with toddlers). The book includes compassionate problem-solving strategies to get your dog to listen, your cat to be easier to live with, and your horse to better work in partnership with you. Patty Rayman has an extensive background in this area; she has worked as an Animal Communicator for more than 15 years, has clients all over the world, hosts an Internet radio program on the topic, and has been featured on TV.
---
WATCH
Fire on the Water
July 14 → Activities begin @ 3 PM
Fireworks @ 10PM
Jordanelle State Park
Fire on the Water = an entire afternoon and evening of fun for the entire crew at Jordanelle State Park. It's the 11th year for this event, and live music kicks things off at 3 p.m. There will be food, beer, games, and a kid zone. Oh, and a hot dog eating contest if you're into that sort of thing. If you are, that starts at 7:30 p.m. If you're not, at least be sure to look up from the fun at 9:15 for the boat parade of lights! Fireworks blast off at 10 sharp. The park gets VERY busy for Fire on the Water, so pack your patience.
---
DURING THE WEEK
Paws To Read
Tuesdays, 4 – 5 PM
Through August 28
Young readers-in-training are invited to improve their reading skills by reading to a therapy dog! Children ages 5 – 12 get to enjoy a 15-minute session with their parent or guardian, a dog handler and a licensed therapy dog. First come, first served.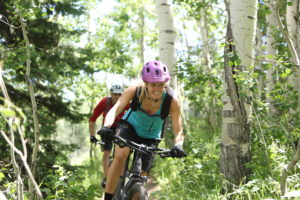 Women's Road Rides
Mondays → 5:45 – 7:30 PM
Through August 27
Start at Jans on Park Ave, then hit the road with a tribe of ladies for a couple of hours. Bring rain protection, energy good and plenty of water, plus your flat repair kit. Bikes are available to rent ($15, based on availability), but the event is free!
Monday Night Casting Clinics
Monday, July 9 5 – 7 PM
Every Monday evening, from Memorial Day through Labor Day, Jans' fly fishing experts offer free fly casting lessons and equipment tips. Join them at 5 p.m., at the ponds in lower Deer Valley, next to the gazebo. If you own a rod, you're asked to bring it along – if you don't, they have a limited number of rods folks can borrow.
Women's Mountain Bike Rides
Tuesdays → 6-8 PM
Through August 28
Another women-only option during the week is the Tuesday night mountain bike rides with White Pine Touring. The rides are led by Team Sugar guides, and the group is divided up based on your skill and comfort level. Meet at White Pine Touring at 6 p.m., then explore new trails and meet new friends for two fun-filled hours. This experience is also free.
~
Throwback Tuesdays Film Series
Tuesdays → 7 PM
July 3 – July 31
Jim Santy Auditorium @ Park City Library
Throwback Tuesdays is a partnership between the Park City Film Series and the Park City Library, begins this week! The first classic film (free admission and free popcorn!) is The Muppet Movie; rated G. Here's the movie lineup for the rest of the month:
~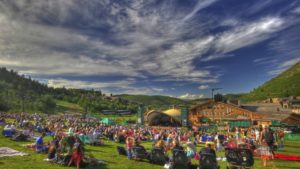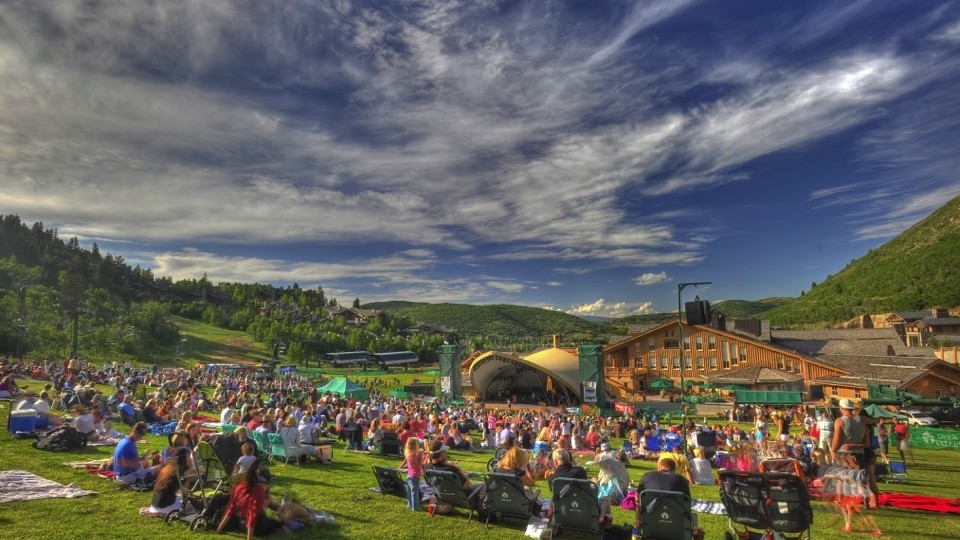 Grand Valley Bank Community Concert Series
Smiling Souls
Gates Open @ 4 PM
July 18→ 5:30 – 8 PM – RAIN OR SHINE 
Smiling Souls is made up of a family who brings together a diverse musical sound that is influenced by Reggae and Hip Hop. Their signature style is honed in by their brass section, which has attributed to the unique blend and sound they create. Music has always been a part of each band members' lives. Growing up in their Polynesian communities, music was always part of their everyday life from church to school to family gatherings. When they came together as a band, they realized they could mix any type of music together and reach a bigger and more diverse audience.
~

Twilight Ride Series
Wednesdays → 4 – 8 PM
Deer Valley Resort
Enjoy the mountain at dusk with the Twilight Ride Series on Wednesdays. From 4 until 8 p.m. on Wednesdays, take advantage of lift-served mountain biking (Silver Lake Express and Sterling Express chairlifts). DV operations stay open to serve riders for the Twilight Rides (through August 22).
Park City Mountain Farmers Market
Wednesdays → 12 – 5 PM (rain, snow, or shine)
June 13 – October 10, 2018  
The Park City Farmers Market moves to the base of Park City Mountain Resort this year! The seasonal market is open for business each Wednesday and features a large selection of fresh, local goods. Stop by and stock up on just-picked produce, freshly-baked bread, and arts & crafts from local producers and vendors.
Group Mountain Bike Rides
Thursdays → 6-8 PM
Through August 30
One more crew to hit the trails with – the Thursday night group mountain bike rides! Also at White Pine Touring, this one is open to everyone, with three groups to choose from based on ride intensity. The rides are led by White Pines Touring Racing powered by jans.com mountain bike team members and guides. And on the last Thursday of each month, there's a free BBQ and adult beverages, provided by local vendors, at the end of the ride.