Park City Event Guide: September 7 – 9

The trees are starting to change colors, kiddos are back at school, and schedules are busier than ever. The colors are lovely, but the transition to fall isn't always easy – so what better time to remind yourself of how to be a terrific neighbor? Our event pick of the weekend is the Park City Film Series screening of "Won't You Be My Neighbor."
FRIDAY, SEPTEMBER 7
SEE →
Park City Film Series: "Won't You Be My Neighbor"
September 7 – 9
Jim Santy Auditorium @ Park City Library
There has been so much buzz about "Won't You Be My Neighbor," we'll be surprised if there's an open seat left for any one of this weekend's screenings. The film takes an intimate look at Fred Rogers, known to most of us as the zip-up-cardigan-wearing Mr. Rogers. This emotional film goes into the heart of the quietly revolutionary genius who was Mr. Rogers. Shows are at 8 p.m. on Friday and Saturday, and at 6 p.m. on Sunday.
~
Oliver!
September 7 – 16
The Egyptian Theatre 
Charles Dickens' beloved novel, "Oliver Twist," comes to life on the Egyptian Theatre stage through September 16th. "Oliver!" takes audiences through Victorian England in this presentation from the Ziegfeld Theatre Company. Get tickets for this Tony-award winning musical theatre masterpiece here.
SATURDAY, SEPTEMBER 8 
MOVE  →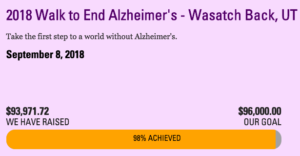 Wasatch Back Walk to End Alzheimer's 
9 AM @ Newpark/Basin Rec
The Wasatch Back Walk to End Alzheimer's is nearly at its goal – and you can still join the event. It's family and dog-friendly – and is also known as 'the world's largest support group' for those dealing with Alzheimer's disease. Registration begins at 9 o'clock, and the opening ceremony starts at 10 a.m.
~
Saturday Morning Nature Walk
8:30 AM @ Swaner Nature Preserve and EcoCenter
Explore the Swaner Preserve wetlands with a guide to learn about the wonders of wetlands, native plant and animal species and the history of the Preserve. Through September 30.
~
5 K-9
Park City Hospital @ 9 AM
A family-friendly race
Meet in the parking lot of the Park City Hospital to join the fun – and if you don't have a pup, you can borrow one! Paws for Life will have adoptable loaner dogs on-hand for anyone who would like a running buddy. Day-of registration is $50, make sure to head to the Blair Education Center inside to register and grab your packet. 100% of entry fees will be donated to Paws for Life Utah, which is a no-kill rescue shelter in Heber. Make sure you check out the race rules before you hit the road.
Yoga on the Patio
Saturdays @ 10:30 AM
Park City Library
Join the complimentary community yoga classes on the patio outside the Park City Library! Held each Saturday at 10 a.m., through August 25, the class provides an opportunity to start your weekend off on the right foot – and to connect with your Park City neighbors. Bring your yoga mat; classes move inside if it rains.
~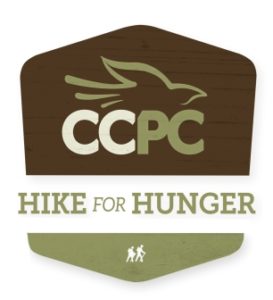 Hike for Hunger
Saturday, September 8
1 – 6 PM 
This annual event raises awareness about hunger issues locally – and globally. Each year, Park City's Christian Center serves thousands of residents in Summit and Wasatch counties through local food pantries. The Christian Center also delivers healthy snacks to over 350 local students each month as part of the Snacks in Backpacks program.
LEARN  →
Mindful Families Retreat
10 AM @ Intermountain LiVe Well Center  
Park City Hospital 
Back-to-school means busier schedules, tons of new adjustments and a change of season. The Mindful Families Retreat, which will be held in the LiVe Well Center, aims to help families restore a deep connection, which often gets lost in the shuffle.
This two-hour retreat is focused on elementary-school-aged children and their parents. Families will arm families with simple and effective mindfulness techniques through practices and language to increase communication, deepen connection, and reduce stress and anxiety. On Saturday, November 10th, a retreat for 9th and 10th graders and their parents will be held.
~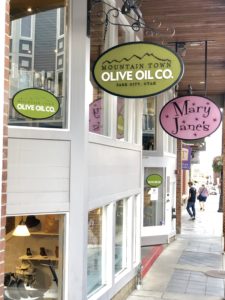 The Next Course
11 AM @ Mountain Town Olive Oil
613 Main Street 
Mountain Town Olive Oil, in its new location since July, has started to create community-minded classes for Parkites – and visitors! Each weekend, a food and wine pairing class will be held with a professional chef in the generous event space behind the store. A few spaces are still available for this week's class – A Night in Havana. The menu includes Cuban Sofrito, Cuban Black Beans and more. You'll learn simple, easy techniques to add complex, delicious flavor to your everyday meals! To reserve a spot, call 435.649.1400.
SLIDE  →
Back to Cool Open House 
4 PM @ Park City Ice Arena 
It's Open House season – and that's no different at the
Park City Ice Arena
! Its Back to Cool event is a chance for your child to hop on the ice to learn a bit about sports on the sheet. Instructors will be on the ice from 4 – 5 p.m. to supervise and assist skaters during this free event.
SUNDAY, SEPTEMBER 9 
SHOP →
Park Silly Sunday Market
Sunday: 10 AM – 5 PM
Equal parts eco-friendly open-air market and street festival and Sunday Funday party! Stroll the hundreds of booths to shop for local arts, crafts, products, antiques, and gourmet food while you enjoy live music, and the best booze tent in town.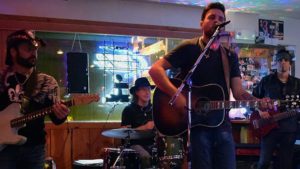 Music @ Park Silly Sunday Market
Main Stage: 11 AM & 2 PM

On the Park Silly Main Stage this week, catch Christian Coleman & the Blue Zen Band at 11 a.m., and the Caleb Gray Band at 2 p.m.
CREATE →
Swaner's Craft Sunday
11 AM @ Swaner Nature Preserve 
Kids of all ages are invited to enjoy the complimentary Swaner Craft Sunday! Join the fun at the Swaner Preserve and EcoCenter, and create a nature-themed craft to bring home.
DURING THE WEEK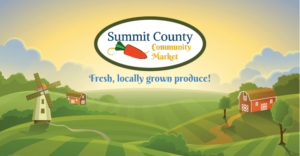 Summit County Community Market
Tuesday, August 14 11 AM – 6 PM
Park City Hospital
Head over to the Park City Hospital parking lot for fresh produce at the Summit County Community Market. In addition to those locally-grown fruits and veggies, take advantage of free health screenings, cooking demonstrations, and car seat checkpoints.
~
Music on the Patio
Wednesdays @ 11 AM
Park City Library

Stop by the patio to listen to local musicians during your visit to the library. This concert series features local solo musicians in partnership with Mountain Town Music and the Friends of the Park City Library.

~
Park City Mountain Farmers Market
Wednesdays: 12 – 5 PM (rain, snow, or shine)
Through October 10  
The Park City Farmers Market is at the base of Park City Mountain Resort this year! The seasonal market is open for business each Wednesday and features a large selection of fresh, local goods. Stop by and stock up on just-picked produce, freshly-baked bread, and arts & crafts from local producers and vendors.
---
The Colony at White Pine Canyon is the largest gated ski-in, ski-out community in the United States. Our land spans 4600 acres, and approximately 90% of it will always be preserved as open space.
In winter, enjoy exclusive ski and snowboard access to one of America's largest mountain resorts, Park City. In spring, the snow melts to reveal an amazing network of hiking, biking, and horseback riding trails, connecting to more than 400 miles of single-track trails throughout the surrounding area.
The Colony is just 35 minutes from Salt Lake International Airport and minutes to Park City's historic Main Street, home to the Sundance Film Festival and world-class dining and shopping.