Late Season Activities @ Park City Mountain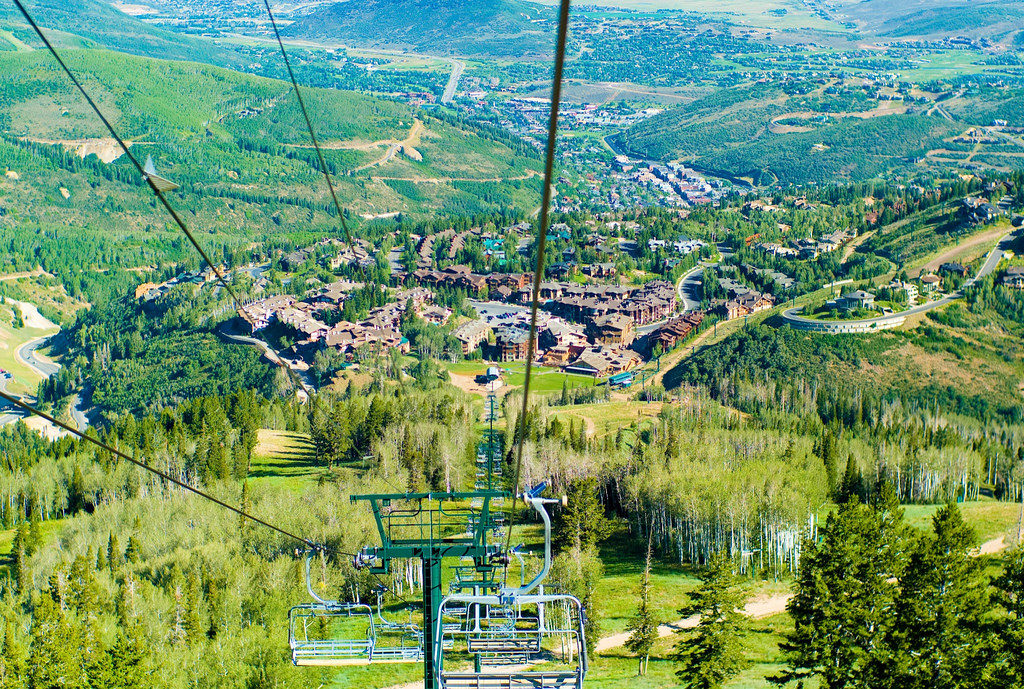 We are closing in on the first day of fall – September 22 – but there are a few weeks of summer fun to be had at Park City Mountain. Activities are still running – albeit under a late-season schedule, which means the slides slip and the coaster launches Thursday – Sunday only. 
Here's a look at what you and your family can enjoy until summer activities stop for the season on September 30. 
MOUNTAIN BIKING AND HIKING

Two of our favorite summer activities on the mountain are self-guided; lace up or velcro your preferred shoe, and take advantage of the miles of trails networking through Park City Mountain (some of them take you through The Colony, too!).
Hiking: Whether you're walking or running, the trails are equal opportunity stunners. Grab a trail map and escape in into the mountains – trekking through the trees is the perfect way to cool off on a hot day, and there are options for all levels of ability.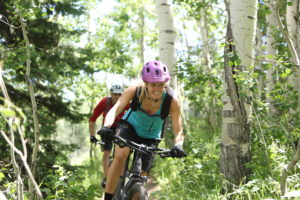 Mountain Biking: Shredding applies in summer, too, and the beauty of activities at the resort is that there are options for support if you need it! You can rent mountain bikes at the Village, then hop on Crescent or Pay Day Chairlift so you can focus on the downhill. Bike haul tickets are also available for purchase.
ALPINE SLIDE & ALPINE COASTER

Alpine Slide: More than 3,000 feet of WHEE!: PCM's Alpine Slide is among the longest in the world. And with three tracks to choose from, each luge-like launch is a different experience.
Alpine Coaster: Prefer a mountain ride on rails? Buckle into the Alpine Coaster. The winding track slings you through more than a mile of mountainside; carving and looping at speeds up to 30 mph. And if you want to slow down and enjoy the incredible scenery, there's an easy-to-reach brake on your coaster car.
ZIP LINES
If being above the treetops is more your thing, zip lines at Park City Mountain will make it happen. Relish the views at 110 feet off the ground, and enjoy the wind in your face as you're propelled at speeds up to 45 mph. The Flying Eagle is a two-seater, and the ZipRider™is a fun chance to race your friends.
MINI GOLF & ADVENTURE ZONE
Catch your breath at the base of the Village and enjoy an 18-hole round of miniature golf. And if the kids want to see more action while you're puttering around, there are seven other ways for you to tucker them out before it's time to tuck them into bed.
Legacy Launcher

– four trampolines (with safety harnesses) let the kiddos bounce all their energy out – and safely try tricks under supervision.

Kids' Zip

– avoid the too-small-for-the-big-zip-line meltdown and head straight here for full-scale thrills at a size that's perfect for your little one.

Kids' Rope Course

– another age and size-appropriate way for kids to safely try some big challenges.

Boulders

– the smallest climbers can experience Southern Utah terrain from the comfort of Park City.

Climbing Wall

– safety climbing harnesses and trained attendants give kids a chance to explore scaling a big-time wall – with five different routes to try.

Kids' Tubing

– tubing is now a summer sport; no need for snow to experience this adventure!

Gem Panning

– experience Park City's mining legacy while you pan for gems in the interactive flume.
WEEKLY @ THE VILLAGE
While the music has stopped, you have plenty of time left to score local produce and products at the Park City Farmers Market. You can enjoy this on Wednesdays in the Silver King Parking Lot. The Farmers Market's last day is Wednesday, October 17.
OPENING DAY WINTER 2018/2019
Both Park City Mountain Village and Canyons Village are scheduled to open for the 2018/2019 winter season on Wednesday, November 21.
---
The Colony at White Pine Canyon is the largest gated ski-in, ski-out community in the United States. Our land spans 4600 acres, and approximately 90% of it will always be preserved as open space.
In winter, enjoy exclusive ski and snowboard access to one of America's largest mountain resorts, Park City. In spring, the snow melts to reveal an amazing network of hiking, biking, and horseback riding trails, connecting to more than 400 miles of single-track trails throughout the surrounding area.
The Colony is just 35 minutes from Salt Lake International Airport and minutes to Park City's historic Main Street, home to the Sundance Film Festival and world-class dining and shopping.