Park City Event Guide: August 31 – September 3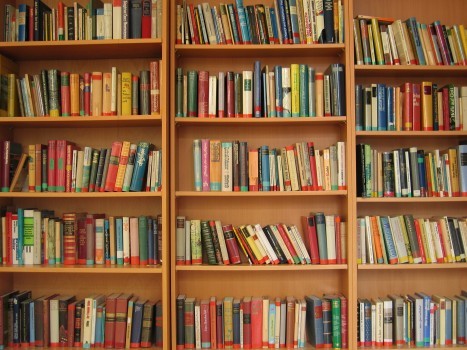 It's the unofficial end to summer this weekend, with Labor Day/Miners' Day and the start of September. School is in full swing, so books are on the brain. You can stock up at the Friends of the Library book sale, which starts tomorrow. There are also a ton of opportunities to hear live music – and an entire day packed full of fun come Monday.
FRIDAY, AUGUST 31
STROLL →
"Last Friday" Gallery Stroll
6 – 9 PM 
It's already the last Friday in August – summer, where did you go?! – and that means it's time for the Last Friday Gallery Stroll! Put on some comfy shoes and head on out – many of our community galleries hold artist receptions, demonstrations, and other fun events. Most of them are within walking distance of Main Street or along the free trolley route. More information at the Park City Gallery Association website. And THIS is a fabulous guide to all of our Park City art galleries!
HEAR & SEE →
American Idol: Live!
7 PM @ DeJoria Center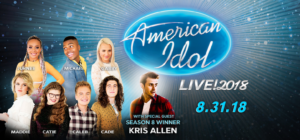 See your favorite American Idol contestants (well, the top 11 finalists, anyway) sing at DeJoria Center tonight. The showcase features the former contestants singing both as solo acts and as an ensemble. Tickets are still available for this show.
~
Peter Yarrow
The Egyptian Theatre
Artist and activist Peter Yarrow returns to the Egyptian Theatre through September 2nd. His songwriting has produced songs (for Peter, Paul & Mary) like "Puff, The Magic Dragon," "Day Is Done," "The Great Mandala" and "Light One Candle." Shows are at 8 p.m. tonight and Saturday; 6 p.m. show on Sunday.
~
Deer Valley Concert Series: Gov't Mule
Gates open: 5:30 PM | Show: 7:30 PM

The new Gov't Mule album, "Revolution Come… Revolution Go,"  was released June 9. Known for "cleverly-crafted songs, intelligent lyrical commentary, and downright incendiary playing," Gov't Mule should be a fun Park City event.
SATURDAY, SEPTEMBER 1
MOVE →
Point 2 Point 
Mountain Bike Race
7 AM
Some of the country's strongest endurance mountain bike racers will be riding the best trails Park City has to offer. This is a true point to point race, with riders rolling on single track for more than 90% of the race, for a total distance of about 75 miles – with around 12,000' of climbing! The route, which takes between 7 and 12 *hours* to finish, sends riders through both ski resorts, and the organizers say the race is guaranteed to please both a regular trail-rider and out-of-town visitors. Registration information here.
~
Saturday Morning Nature Walk
8:30 AM @ Swaner Nature Preserve and EcoCenter
Explore the Swaner Preserve wetlands with a guide to learn about the wonders of wetlands, native plant and animal species and the history of the Preserve. Through September 30.
~
Yoga on the Patio
Saturdays @ 10:30 AM
Park City Library
Join the complimentary community yoga classes on the patio outside the Park City Library! Held each Saturday at 10 a.m., through August 25, the class provides an opportunity to start your weekend off on the right foot – and to connect with your Park City neighbors. Bring your yoga mat; classes move inside if it rains.
READ →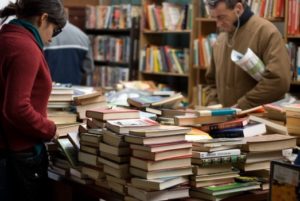 Friends of the Library Summer Book Sale
FOL Members' Preview: 9 AM 
General Book Sale: 10:30 AM – 3 PM 
Books, refreshments, the library – what could be better?! This event is the annual fundraiser for Friends of the Library. Proceeds go to benefit many of the Park City Libraries annual needs. If you want to show up for the FOL member preview, you can buy a membership at the door! Refreshments are served while you browse and buy on the third floor of the library. You can fill a Friends of the Library tote bag for $10! The book sale runs September 1 – 3, with the "bargain bag day" happening on the 3rd, from 10:30 a.m. – 2 p.m.
EAT & DANCE →
Labor Day BBQ & Live Music
5 – 8 PM 
Stein Erikson Lodge 
This is Stein Eriksen Lodge's annual Labor Day BBQ. Enjoy fresh, locally-sourced barbecue favorites, live music, and stunning surrounding deck views of Deer Valley Resort.  
HEAR & SEE →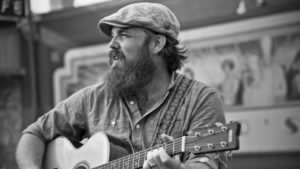 Free Concert @ Canyons Village 
Marc Broussard @ 6 PM 
More music to enjoy on Saturday evening, with this complimentary concert at Canyons Village. Marc Broussard is an artist who brings a contemporary feel to classic R&B, rock, and soul. He's also the son of Boogie Kings guitarist (and Louisiana Hall of Fame member) Ted Broussard.
DRINK →
Weekend Wine Series
Sauvignon Blancs from Around the World
The Silver Baron Lodge, Lower Deer Valley
6 – 7 PM 
A casual, fun wine tasting class put on by Fox School of Wine. Each weekend, wines are selected based on the topic, and classes are designed to give both the beginner and the experienced wine lover a glimpse into interesting stories, facts, and history that make the world of wine so great.
SUNDAY, SEPTEMBER 2
SHOP →
Park Silly Sunday Market
Sunday: 10 AM – 5 PM
This event is equal parts eco-friendly open-air market and street festival and Sunday Funday party! Stroll the hundreds of booths to shop for local arts, crafts, products, antiques, and gourmet food while you enjoy live music, and the best booze tent in town.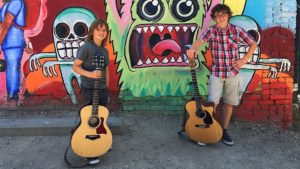 HEAR & SEE →
Music @ Park Silly Sunday Market
Farmers Market: 10 AM
Main Stage: 11 AM & 2 PM

You knew there was live music at Park Silly – but did you know there are TWO stages? One at the bottom of Main Street, and the other at the Farmers Market at 5th Street! This weekend, catch Scott Klismith, Park City grad, science educator, and lyricist.
On the Main Stage, you can catch BroBand – two brothers ages 9 and 13. Kellen plays guitar while little brother Blake jumps from piano to guitar to ukulele. At 2 p.m., Patwa Reggae Band picks it up, with members from America, England, and Jamaica, TPRB creates an original blend of Park City reggae.
~
Park City Institute Presents:
Nashville Cafe` Chris Carmack & Chip Esten
St. Regis Big Stars, Bright Nights
LAST SHOW ALERT! Two stars of CMT's hit series "Nashville," come together for a night of country music. Chris Carmack and Chip Esten will close the 2018 St. Regis Big Stars, Bright Nights summer season with a mix of solo and collaborative sets, featuring their work as recording artists. 


MONDAY, SEPTEMBER 3 – MINERS' DAY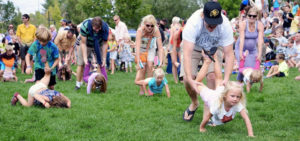 PARTY →

Park City Rotary Club Events
7:30 AM – 6 PM
Each Miners' Day, the Park City Rotary hosts an all-day festival to honor the occasion. We wrote a blog post detailing all of the activities, most of which happen along Historic Main Street. This year is the 122nd that Park City has celebrated Miners' Day!
Deer Valley Concert Series: Jason Mraz
Gates open: 5:30 PM | Show: 7:30 PM
Jason Mraz has a sound that you can't help but to bop along to while smiling. He brings his positive message and soulful, folk-pop sound to the Deer Valley Concert Series on Monday evening. Many of his releases have gone platinum, including "I'm Yours" and "I Won't Give Up." He's also a two-time Grammy winner, and his shows regularly sell out across the globe.
DURING THE WEEK: Monday, September 3 – Thursday, September 6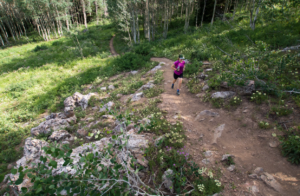 Monday Night Runs 
6 – 7:30 PM
White Pine Touring running expert Patrick Coffey leads a group run on select Monday nights through September. The runs are about a mile-and-a-half in length and focused on beginner and intermediate trail runners. Routes are posted to the White Pine Facebook page prior to each (free) run. 
~
Music on the Patio
Wednesdays @ 11 AM
Park City Library

Stop by the patio to listen to local musicians during your visit to the library. This concert series features local solo musicians in partnership with Mountain Town Music and the Friends of the Park City Library.

~
Nutrition Essentials
Wednesdays: 12 PM
The Blair Education Center @ Park City Hospital
This four-session course teaches the basics of nutrition to help improve and maintain health and well-being.  For $60, participants learn about the following topics:
Class 1: Know Your Nutrients Part 1: Learn the basics of dietary carbohydrates, fat, and protein and how to make the healthiest choices when choosing these foods
Class 2: Know Your Nutrients Part 2: Understanding the basics of vitamins, minerals, and supplements
Class 3: Reclaim Your Kitchen: Give your pantry a makeover, healthy grocery shopping, and label reading
Class 4: Don't Eat Less, Eat Right: The basics of meal planning
~
Park City Mountain Farmers Market
Wednesdays: 12 – 5 PM (rain, snow, or shine)
Through October 10  
The Park City Farmers Market is at the base of Park City Mountain Resort this year! The seasonal market is open for business each Wednesday and features a large selection of fresh, local goods. Stop by and stock up on just-picked produce, freshly-baked bread, and arts & crafts from local producers and vendors.
~

"Art + Belief "
7 PM @ Jim Santy Auditorium 
Park City Library 
This film is part of the Made in Utah Film Series. From the Park City Film Series website: "'Art+Belief' follows the journey of Trevor Southey, a gay Mormon artist from Africa who dreams of becoming a modern-day Michelangelo. At its core, Art+Belief is about the balancing act between individual vision and religious conformity and the unlikely possibilities of reconciliation. These artists show us that we each have a unique spiritual journey that can flourish regardless of our religious allegiances." There will be a Q & A with director Nathan Florence after the screening, which is free to the community.
UPCOMING EVENTS
Park City Film Series:"Won't You Be My Neighbor"
September 7 – 9 @ Jim Santy Auditorium
Park City Library
Put this one on your calendar! There has been so much buzz about "Won't You Be My Neighbor," we'll be surprised if there's an open seat left for any one of the screenings. The film takes an intimate look at Fred Rogers, known to most of us as the zip-up-cardigan-wearing Mr. Rogers. This emotional film goes into the heart of the quietly revolutionary genius who was Mr. Rogers. Shows are at 8 p.m. on Friday and Saturday, and at 6 p.m. on Sunday. 
~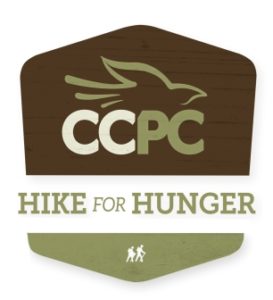 Hike for Hunger
Saturday, September 8
1 – 6 PM 
This annual event raises awareness about hunger issues locally – and globally. Each year, Park City's Christian Center serves thousands of residents in Summit and Wasatch counties through local food pantries. The Christian Center also delivers healthy snacks to over 350 local students each month as part of the Snacks in Backpacks program.
Watch for more information on Hike for Hunger, as well as a closer look at the good work the Christian Center does for our community, in the coming days.
---
The Colony at White Pine Canyon is the largest gated ski-in, ski-out community in the United States. Our land spans 4600 acres, and approximately 90% of it will always be preserved as open space.
In winter, enjoy exclusive ski and snowboard access to one of America's largest mountain resorts, Park City. In spring, the snow melts to reveal an amazing network of hiking, biking, and horseback riding trails, connecting to more than 400 miles of single-track trails throughout the surrounding area.
The Colony is just 35 minutes from Salt Lake International Airport and minutes to Park City's historic Main Street, home to the Sundance Film Festival and world-class dining and shopping.