Park City Event Guide: Miners' Day –> Monday, September 3rd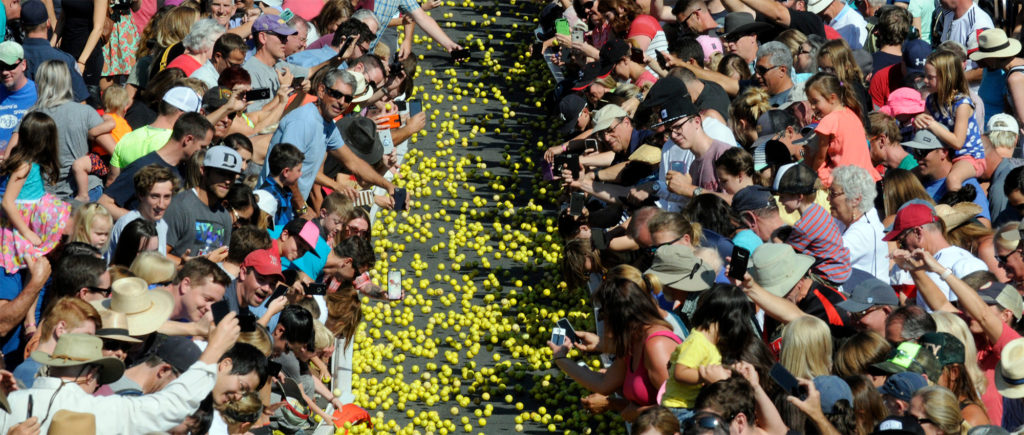 MINERS' DAY
Monday, September 3
This year marks our town's 122nd celebration of Miners' Day! (And, in case you're wondering, yes, the apostrophe goes *after* the s.) Each year, the Park City Rotary Club hosts an all-day festival of fun to honor our town's mining heritage. Most activities and festivities happen along Historic Main Street, with the food featured at City Park. The Rotary Club estimates that more than 17,000 people enjoyed last year's Miners' Day merriment. Here's the fun rundown for Monday, September 3: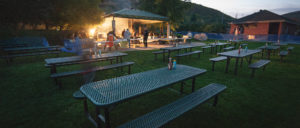 7:30 – 9:30 AM →
Breakfast @ City Park
If you're among the few who are up and at 'em before 8 a.m., you know how peaceful Park City feels at that time of the morning. So come out early – the breakfast begins at 7:30 – and enjoy some quiet time with a stack of pancakes, ham, eggs, hash browns, and more. The breakfast is provided by St. Mary's Catholic Church and proceeds from the $5 per person feast go to help religious education programs (kids 4 and under eat for free). If you're among the 5K runners, it's a terrific way to fuel back up for your day of events!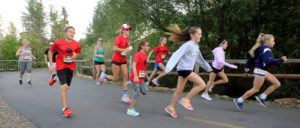 8 AM →
Miners' Day 5K @ City Park
Not beginning with breakfast? Start with the fun-run!
The Miners' Day 5k (also known as the Bark City 5K) starts in City Park, loops through the trails, and ends right back where you started so you can grab food. The race is organized by the Park City Rotary Club. While the fast 5K course is pleasant enough, you're encouraged to make things extra fun with a costume – and/or your dog! Strollers are also welcome; that group starts behind the other runners.
Proceeds from the 5K will be funneled back into our community in the form of a grant from the Rotary Club Park City.
10:45 AM →
World-Famous Running of the Balls @ Historic Main Street
You better get to Main Street early if you want a spot where you can actually *see* this event. It is PACKED with people. And yes, it gets its name from the Running of the Bulls in Pamplona, Spain. This event, however, usually results in fewer injuries.
Anyone can "adopt" a yellow golf ball for $5 – or 5 for $20. The nearly 10,000 balls are released at the top of Main and shoot into a track. The first balls through the chute win INSANE prizes like season ski passes, hotel stays, fabulous dinners, and tons of other options. Dozens of additional prizes are given away for the close finishers. It's no wonder people get so hyped up about this race. The best place to post up for the finish line is near the post office, and winners are posted in City Park and on the Miners' Day website.
You can purchase your balls from any member of the Park City Rotary Club, on Historic Main Street on the day-of, and at the Park Silly Market the day before Miners' Day!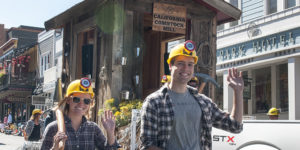 11 AM →
Miners' Day Parade @ Historic Main Street
The main event on Main Street for the day – this parade marches down Main, skips over to Park Ave., and finishes at City Park. It begins at 11 a.m., but if you're running on Park City time and arrive a few minutes late you'll likely still get to see everything!
11:30 AM →
Live Music – Changing Lanes Experience @ City Park Stage
The omnipresent Mountain Town Music is at it again, programming terrific live music for our community to enjoy together. At 11:30 a.m., you can enjoy the Changing Lanes Experience. If you've never seen this group, you will soon learn why they have "experience" in their name.
At 3, enjoy Memphis McCool – which can best be described as "power soul" music. The group creates all-new music in a modern take on soul and groove music.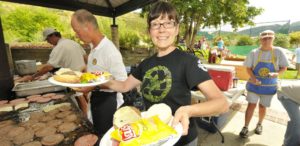 Noon – 3 PM →
BBQ Lunch @ City Park
You can truly make this a day without having to head home at all – there are things to do, see, and eat all day long! Lunch will bring you back to City Park for a BBQ cookout courtesy of Kumbayah Kitchen. There will be beverages and brews (bring your ID, they *will* check), but bring your own blanket to enjoy the feast!
12:30 – 4 PM →
Family Fun @ City Park
If you're going to stay out of the house all day, you're going to need some stuff to keep the kids entertained. Luckily, Kids Races start at 12:30 p.m. in City Park. With running races, a sack race (gunny sacks provided), and a wheelbarrow race (we are cracking up just thinking about this one), there are races for little ones of all ages.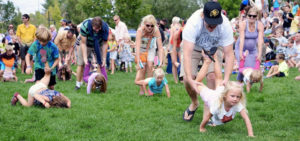 No worries, there are also bouncy houses, crafting booths, a climbing wall, a fire truck (!), and, new this year, a dunk tank! Enjoy face painting, henna tattoos, a dog & cat adoption event, a shaved-ice shack, gourmet cotton candy, and Texas Twisters (described as a cold sweet blended fruit-based drink). We can only imagine (with slight trepidation) how exhausted the kiddos will be after a day of all this fun!
2 – 3:30 PM →
Mucking & Drilling Competition @ Skateboard Park parking lot
Wondering where the actual "miner" activities are in Miners' Day? Show up at City Park for Mucking & Drilling and you won't be in the dark anymore. Competitors come from all around the Mountain West to compete!
Mucking is loading ore into an ore cart (using heavy machinery), and then dumping it as quickly as possible. A timer watches this carefully.
Drilling is when the competitors "manhandle" a huge compressed-air hammer drill and hoses to put two deep holes into a slab of rock in the shortest amount of time.
We're told you need to arrive early to get a spot on the bleachers – and best of all, the event is free!
3 – 6 PM →
Skateboard Bowl Jam @ Skateboard Park
If skateboarding is more your speed, there's also a competition for you to watch in that world! The contest is for both amateurs and pros, with prizes for each division. You *d0* need to register in advance, and helmets are required. You can find more information here.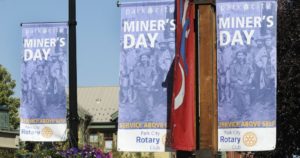 Whew. No wonder Miners' Day has been going strong for 122 years. Get out there (reminder to utilize our free public transportation or your bikes!), have fun, and be safe!
---
The Colony at White Pine Canyon is the largest gated ski-in, ski-out community in the United States. Our land spans 4600 acres, and approximately 90% of the land will always be preserved as open space.
In winter, enjoy exclusive ski and snowboard access to one of America's largest mountain resorts, Park City. In spring, the snow melts to reveal an amazing network of hiking, biking, and horseback riding trails, connecting to more than 400 miles of single-track trails throughout the surrounding area.
The Colony is just 35 minutes from Salt Lake International Airport and minutes to Park City's historic Main Street, home to the Sundance Film Festival and world-class dining and shopping.