Park City Event Guide: October 5 – 7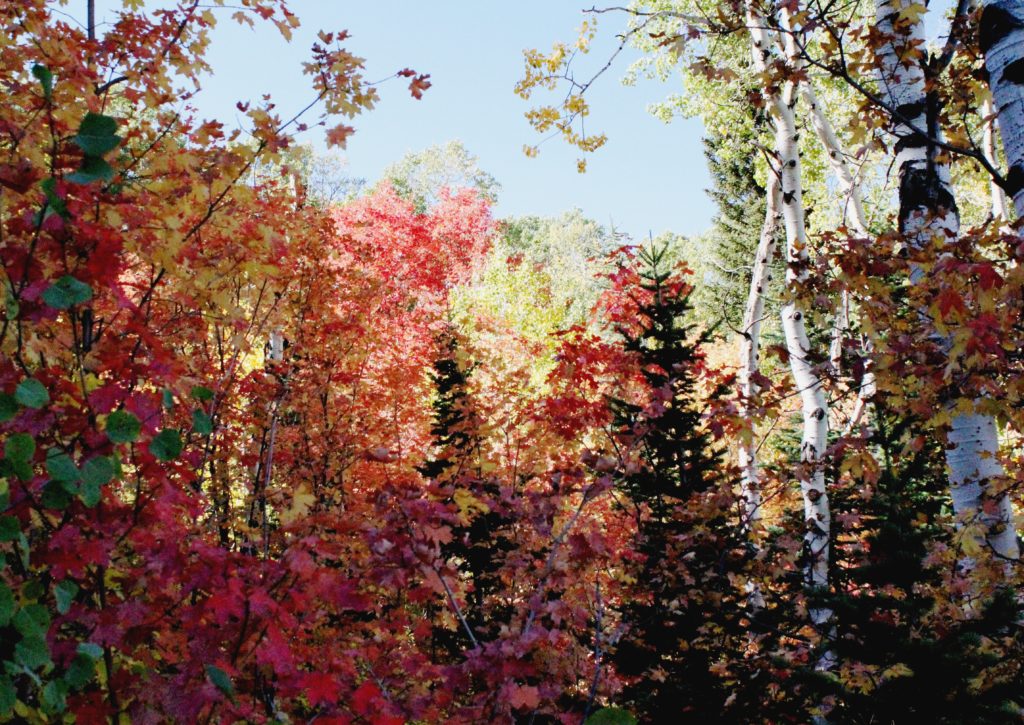 After this week's rain and the (finally) bright fall colors – there's SNOW in the weekend forecast! If you haven't gotten out your warm-weather clothes, now's the time. While snow may not be a guarantee this weekend, here are some events you can definitely count on to happen.
Friday, October 5
EAT →
Park City Dine About 2018
24 Park City Restaurants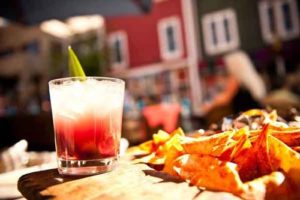 The annual Park City Dine About is in full swing! 24 Park City restaurants are participating – which means, throughout the course of the two-week event, you get to take advantages of seasonal (hugely discounted) two-course lunches and three-course dinners at these spots. With the discount, lunches will end up at about $10 or $15 per person. The three-course dinners will only set you back between $20 and $40 per person!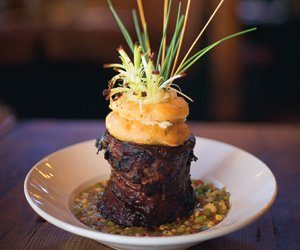 Participating restaurants include: Café Terigo, Café Trio Park City, Chimayo, Deer Valley Grocery~Café, Element Kitchen & Bakery, Firewood on Main, Flanagan's on Main, Fletcher's Park City, Grappa, Handle, Purple Sage, Red Rock Junction, Red Tail Grill, Riverhorse on Main, Riverhorse Provisions, Shabu, Silver Star Café, Squatters, Sushi Blue, The Brass Tag, tupelo, Twisted Fern, Versante and Wasatch Brew Pub. The event runs through October 14.
Parents' Survival Night
Fridays 6 – 9 PM
The Little Gym

The Little Gym of Park City is now open in the Iron Horse District – and will host a Parents' Survival Night every Friday! Children ages 3 to 12-years-old get to burn energy in the gym, make crafts and eat snacks – while parents get a nice break. And maybe – just maybe – those little bundles of energy will be so tuckered after that they *sleep in* on Saturday?! A parent can dream…
CREATE →
Paint & Sip
7 – 9 PM @ The Paint Mixer – Park City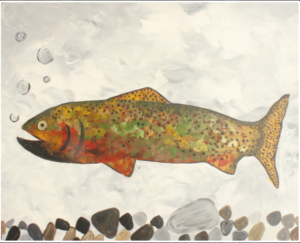 The Paint Mixer, right off of Historic Main Street in Park City, makes painting accessible to literally everyone – skill & talent not required! The instructors guide participants in a step-by-step process – and the result is a beautiful painting. Tonight's picture will be of a Provo Trout – the paintings change for each event – you can see the gallery HERE.
All materials are included – and you can purchase beverages and snacks while you enjoy the progression of your painting. (21 and over ONLY for this event.)
SEE →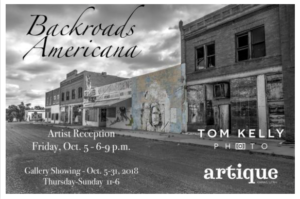 Backroads Americana by Tom Kelly
6 – 9 PM @ Artique Gallery 
Park City's own renowned landscape photographer Tom Kelly is back with a new gallery show! This one takes a look at rural scenes discovered on back road highways. From the wide-open deserts and plains of the west to the cornfields of America's heartland, his images show the countryside we usually miss in our travels. You'll find the Artique Gallery at 283 N. Main St, Kamas. Tom's exhibit runs through October 31, 2018.
~
"Eighth Grade" Screening
8 PM @ Jim Santy Auditorium 
Presented by Park City Film Series 

This one has gotten a lot of buzz – and the San Francisco Chronicle calls it "A beautiful and uncompromising piece of art…"
"Eighth Grade" is the feature film debut from comedian Bo Burnham, and is said to be a moving and darkly funny film. It follows thirteen-year-old Kayla, who endures the tidal wave of emotions that follow her through the last weeks of middle school–the end of her eighth-grade year before she begins high school.
The Park City Film Series says: "This is a unique and genuine coming of age film about the plight of young kids today in an internet-saturated world that forces them to grow up faster than they can handle."
"Eighth Grade" premiered at the 2018 Sundance Film Festival. The show plays 8PM Friday and Saturday; 6 PM Sunday. 
Saturday, October 6

FALL FUN →

Harvest Fest 5K Run
9 AM @ Dejoria Center 
This is the only trail 5K in Summit County! The South Summit Trails Foundation says it's challenging, fun, and beautiful!  Register HERE – and then stay for the Harvest Fest fun.
~
Harvest Fest
12 – 5 PM @ High Star Ranch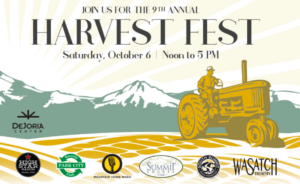 Join in the fall fun at the 9th Annual Harvest Festival at the High Star Ranch in Kamas!
The Harvest Fest will feature food from Lola's Street Kitchen, Praise Cheezus, DeJoria Center, Tacos el Sombrero, and Wasatch Creamery. Adults can also enjoy Wasatch Brewery beer served by Deer Valley Resort bartenders, and there will be live music from Che Zuro, Streetcorner Boogie and Honky Blue Tonky. 
Families will be able to buy apples and pumpkins, take wagon rides, and enjoy shopping for local goods from dozens of vendors. The Harvest Fest is put on by Recycle Utah and functions as one of its major fundraisers. The outdoor fair is meant to promote sustainable living by showcasing local businesses and entrepreneurs.  
~
Utah Paranormal Expo
10:30 AM – 7 PM
Fort Douglas Ballroom 
Part of fall fun is getting ready for Halloween – and what could be more spooky than the Utah Paranormal Expo?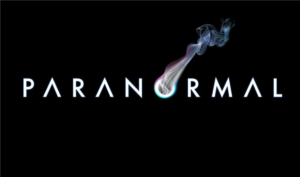 The event is described as a way to "explore phenomena folklore, mythology, supernatural, and other non-scientific bodies of knowledge, whose existence within these contexts is described to lie beyond normal experience or scientific explanation.
The most notable paranormal beliefs include those that pertain to ghosts, extraterrestrial life, unidentified flying objects, psychic abilities or extrasensory perception, and other paranormal subjects."
There will be celebrity panels and presentations, activities throughout the day, and a discussion forum. The event is family-friendly, and kids 12 and under are free.
SUPPORT OUR FIRST RESPONDERS →
Paint the Town Blue
11AM – 1:30 PM
The Market at Park City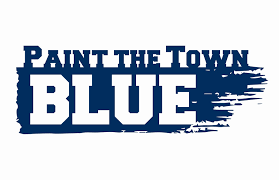 The wives of the Park City Police Department are handing out blue ribbons and blue lines for cars to help the community show appreciation to our local law enforcement officers. You'll also have the chance to personally thank a police officer. 
"Paint the Town Blue" is an event that invites the whole community to decorate businesses and homes in blue for the entire day of October 6.
LEARN →

The Next Course: Oktoberfest
11 AM – 1 PM @ Mountain Town Olive Oil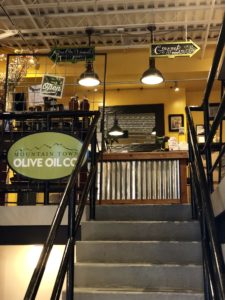 The Next Course is a weekly food and wine pairing class in the Mountain Town Olive Oil's gorgeous event space. Join in this week at the store, on Historic Main Street, for the Oktoberfest class – featuring beer this week! Here's what's on tap:

Mini Pretzel Bites with Spicy Beer Mustard

Beer and Cheese Soup

Bratwurst with Apple Vinegar Braised Red Cabbage

Brisket Braised in Porter

Easy Apple Strudel
Call 435.649.1400 to reserve your spot.
~
"What is an Educated Person in the 21st Century?"
5 – 6:30 PM @ Park City Peaks Hotel 
Dr. Norman Jones, Professor of History at Utah State University and Chair of the Utah Regents' General Education Task Force, will speak on leading efforts to improve general education. A light reception will follow, with a cash bar and light hors-d'oeuvres. RSVP HERE – or call 435-764-1733. The event is free but has limited seating.
SEE →
"Wrinkle in Time" FREE Screening 
4 PM @ Jim Santy Auditorium 

See your favorite book on screen for free! This "Books 2 Movies" series is put on by Summit County RAP, Park City Municipal Corp., the Park City Library, and the Park City Film Series. 
From the PCFS: "Based on the timeless classic and filled with spectacle, warmth, and heart, this celebrated film follows an ordinary girl's epic adventure and brave journey to save her family, with the ultimate triumph of love. Featuring an all-star cast including Oprah Winfrey, Reese Witherspoon, Mindy Kaling, and Chris Pine, and eye-popping action."
~
Thriller Odyssey Dance Theatre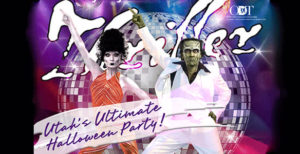 Egyptian Theatre
If Thriller at Egyptian Theatre isn't already your family's Halloween tradition, it's time to make it so.
What could be more fun than Odyssey Dance Theatre's Thriller, dancing monsters and raging maniacs? The only thing we can think of is reduce pricing – which is in effect this weekend only. Because of the content of the show, it's recommended for children 12 and up. Most shows are at 7:30 p.m.; Sunday shows begin at 6. The show runs through October 7.
Sunday, October 7
SEE →
The Art and Science of Arachnids
Swaner Preserve & EcoCenter
Wednesdays – Sundays: 10 AM – 4 PM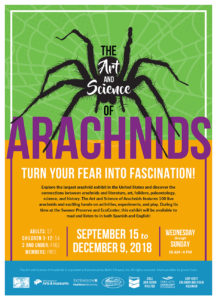 The largest arachnid exhibit in the United States is right here in our backyard through December.
The exhibit guides visitors to explore connections between arachnids and literature, art, folklore, paleontology, science, and history. You'll see 100 live arachnids (!) and experience hands-on activities – hopefully, the live arachnids are not the hands-on activities, but you'll have to go see it in order to find out.
This exhibit is available to read and listen to in both Spanish and English, and is free for members; for pricing and other info, click here.
~
Body and Soul
Kimball Art Center
Through November 4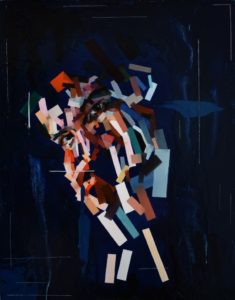 Never in history have we (ok, some of us) been more inundated with images – at least from a social media perspective. Landscapes, pictures of home design and architecture, candids (does such a thing even exist anymore?) but especially the new self-portrait – those supernumerary selfies – are shared and consumed relentlessly across social channels.
Kimball Art Center's new exhibit, Body and Soul, features 24 Utah-based artists and explores the lasting power of what you could call the "legit-art selfie" genre across contemporary painting, photography, text-based installations, and more. From the Kimball Art Center website:
"Established tropes are both embraced and reinvented, presenting diverse approaches to portraiture as a means of commemoration, reflection, and social critique. From faithful likeness to fantasy and fracture, the power of portraits is that they are about more than what we look like; they reveal who we are."
Admission is free; the exhibit will run through November 4.

DURING THE WEEK
REGISTER TO VOTE
Tuesday, October 9

This is the last day to register to vote by mailing in a registration form. Here are other important election dates:
General Election:

November 6, 2018

Mail ballots are mailed to voters:

between October 8, 2018, and October 16, 2018

In-person early voting:

October 23, 2018, through November 2, 2018

Mail ballot postmark deadline:

on or before November 5, 2018 (the day before the Election)
~
Precision Medicine in Cancer and Beyond
Tuesday, October 9 @ 6 PM 
Blair Education Center (Park City Hospital)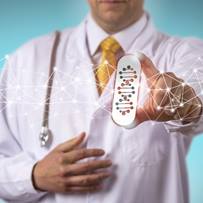 Precision medicine is the use of an individual's personal health history, family history, and genomic information to develop a personalized health treatment plan.
Intermountain Precision Genomics has implemented precision medicine in oncology, primary care, and mental health, and says it's yielding exciting outcomes for patients.
The speaker, Dr. Lincoln Nadauld, is the Director of Precision Medicine and Precision Genomics at Intermountain Healthcare. He oversees the clinical implementation of genomic cancer medicine across its 23 hospitals and 180 physician clinics.
An RSVP for this event is not required but greatly appreciated.
~
Park City Mountain Farmers Market
Wednesday, October 10
LAST EVENT ALERT! 
ThePark City Farmers Market is at the base of Park City Mountain Resort this year! The seasonal market is open for business each Wednesday and features a large selection of fresh, local goods. Stop by and stock up on just-picked produce, freshly-baked bread, and arts & crafts from local producers and vendors. 
~
Nonprofit Community Fair
10 AM @ Park City Community Church
Learn about how Park City's nonprofits support and provide resources to our community – and how *you* can get involved through volunteering. Hosted by Newcomers of Park City, the Nonprofit Community Fair will be held at Park City Community Church. 22 nonprofits will be highlighted at this free event, and refreshments will be served.
~
Lunch & Learn
Wednesday, October 10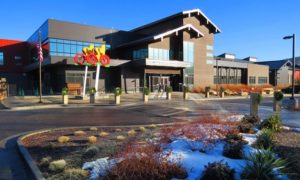 Park City MARC
The Park City MARC hosts Lunch & Learns related to your health and wellness happen every second Wednesday of the month. Join them from 12 – 1 PM in the Party Room to discover more about Ayurveda for health and wellness.
UPCOMING EVENTS
Write these in your calendar!
Tuesday, October 30 → 

last day to register to vote

online

or at your county clerk's office.

Friday, November 9 → Live PC Give PC
Saturday, December 15 → Santa Comes Down Town Lift @ 5:30 PM -Town Lift Plaza
---
The Colony at White Pine Canyon is the largest gated ski-in / ski-out community in the United States. Our land spans 4600 acres, and approximately 90% of it will always be preserved as open space.
In winter, enjoy exclusive ski and snowboard access to one of North America's largest mountain resorts, Park City Mountain. In spring, the snow melts to reveal an amazing network of hiking, biking, and horseback riding trails, connecting to more than 400 miles of single-track trails throughout the surrounding area.
The Colony is just 35 minutes from Salt Lake International Airport and minutes to Park City's historic Main Street, home to the Sundance Film Festival and world-class dining and shopping.