Park City Event Guide: September 29 & 30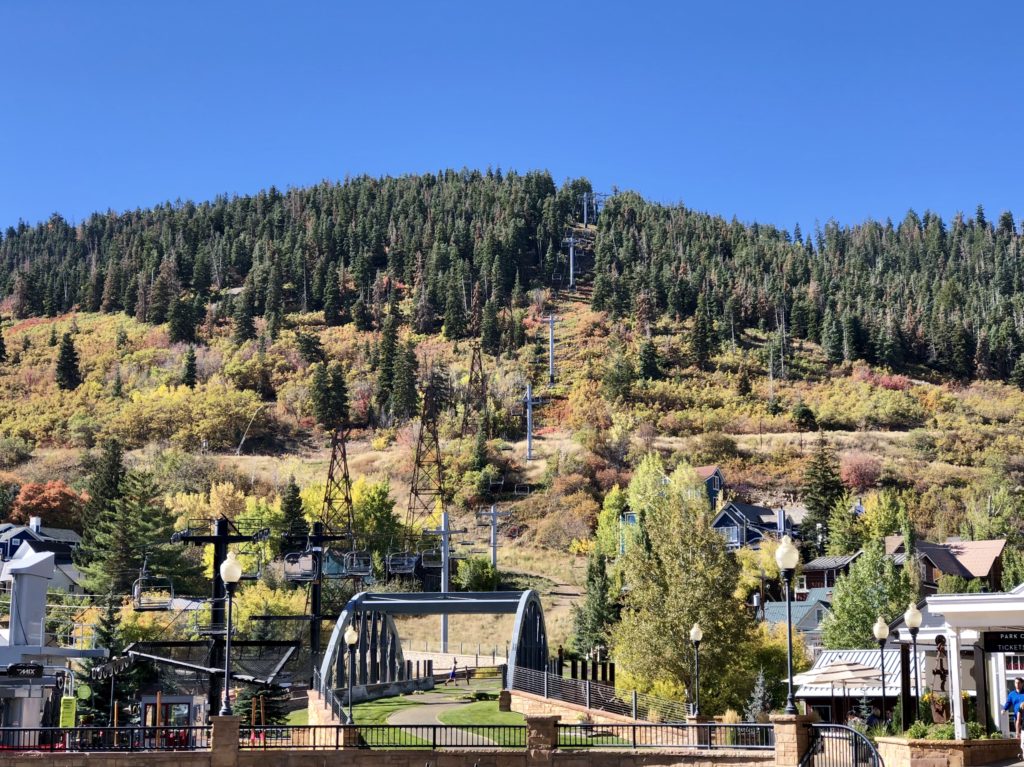 By this time the last year, it had already snowed a few times. This year, we're enjoying a bit of a blissful autumn. Our trees have faded into subdued golden shades, it's chilly enough in the mornings for a hearty, heavy sweater but warms up with the wonderful sunshine throughout the day, and you've likely had a few pumpkin spice lattes (we won't tell).
This weekend could be considered a quiet one by Park City standards (though there is still much to do, as ever, in our fabulous ski town). So grab your PSL, pull on your sweater (but be sure to wear short sleeves underneath!), and get out there to enjoy our community!
SATURDAY, September 29
COMMUNITY →
Annual Community Fall Cleanup Event
9 AM – 12 PM
Winter Sports School | Park City High School | City Park 
This morning, join the "Pride in our Community" Fall Cleanup Event, hosted by Recycle Utah, Park City Municipal and Summit County.
You are welcome to drop in for the cleanup – teams will be dispatched from three spots – the Winter Sports School, the Park City High School and City Park (by the Gazebo).
You're asked to bring gloves and a pickup stick/grabber – if you happen to have one. Bags and reflective vests will be provided.
~
  China Bridge Parking Lot
If you want to build community in another way today – you can join in a local public art project! Emily Herr, the mural artist who was selected for the China Bridge Parking Garage project, is in Park City this month, and community help is critical to the completion of the murals, titled WILD CITY.
Morning sessions are 9 a.m. – 12 p.m. and afternoon sessions are from 1 – 5 p.m. Snacks and drinks are provided – to learn more and sign up to paint, click here.
~
Household Hazardous Waste Collection
9 AM – 1 PM @ Cabriolet Lot (Canyons Base Area)

SEE →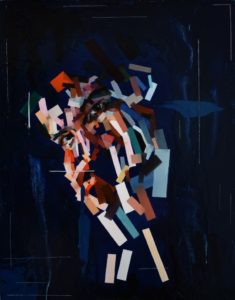 Body and Soul
Kimball Art Center
Through November 4
Never in history have we (ok, some of us) been more inundated with images – at least from a social media perspective. Landscapes, pictures of home design and architecture, candids (does such a thing even exist anymore?) but especially the new self-portrait – those supernumerary selfies – are shared and consumed relentlessly across social channels.
Kimball Art Center's new exhibit, Body and Soul, features 24 Utah-based artists and explores the lasting power of what you could call the "legit-art selfie" genre across contemporary painting, photography, text-based installations, and more. From the Kimball Art Center website:
"Established tropes are both embraced and reinvented, presenting diverse approaches to portraiture as a means of commemoration, reflection, and social critique. From faithful likeness to fantasy and fracture, the power of portraits is that they are about more than what we look like; they reveal who we are."
Admission is free; the exhibit will run through November 4.
~
Improvised Fairy Tales
3 PM @ Park City Library 
A family show – Park City Improv is back to present your favorite fairy tales in ways that have never been seen before and never will be again. Catch the fun at 3 o'clock this afternoon at Park City Library.
~
Once Upon a Playground Exhibit
Park City Museum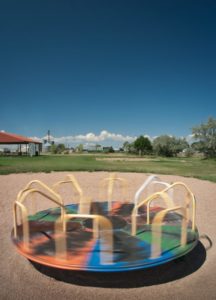 All those playground items we loved so much and injured ourselves on frequently as children – you know, metal slides, jungle gyms, seesaws, and the circle of misery known as merry-go-rounds  – have somehow been relegated to artifacts of our childhood.
And, not only are they part of our personal histories, they're examples of our country's cultural (and industrial) design heritage. From the Park City Museum website:
"Once Upon a Playground offers a visual tribute to these vanishing playgrounds of our past, celebrating their place in American culture and the collective memories of generations.
The exhibit is co-curated by Brenda Biondo, author of Once Upon a Playground: A Celebration of Classic American Playgrounds, 1920–1975 (University Press of New England, 2014), and Carol Johnson, recently retired curator of photography at the Library of Congress, the exhibition combines contemporary photographs of classic equipment, vintage images of playground scenes from the Library of Congress' collections, and images from period playground catalogs and other ephemera. By bringing together these diverse sources, the exhibition highlights a playground vernacular that developed over decades, while providing historical context and cultural insight."
Check the Park City Museum website for hours – the exhibit runs through October 16.
~
The Art and Science of Arachnids
Swaner Preserve & EcoCenter
Wednesdays – Sundays: 10 AM – 4 PM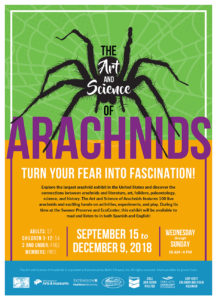 The largest arachnid exhibit in the United States is right here in our backyard through December!
The exhibit guides visitors to explore connections between arachnids and literature, art, folklore, paleontology, science, and history. You'll see 100 live arachnids (!) and experience hands-on activities – hopefully, the live arachnids are not the hands-on activities, but you'll have to go see it in order to find out.
This exhibit is available to read and listen to in both Spanish and English, and is free for members; for pricing and further event details, click here.
~
ALL IN
8 PM @ Jim Santy Auditorium
Park City Library 
This Matchstick Productions' 2018 ski film is said to present a "first-of-its-kind experience." From the Park City Film Series:
"The concept was spearheaded by a talented group of hard-charging women who wanted to disrupt the male-dominated ski film formula. This isn't your typical "Women can shred too" film, this is a kick-ass ski film that just happens to feature as many women as men. Skiing isn't exclusionary, true fun in the mountains can be shared equally by everyone." Wine and beer are available for purchase. Tonight's show is at 8; you can catch it tomorrow at 6 p.m.
DRINK →
Hoppy Hour
6 – 10 PM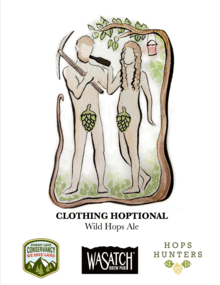 Throughout the summer, the Summit Land Conservancy leads guided hikes in Park City's preserved open spaces to collect hops – one of the key ingredients in beer. Even if you didn't tag along for hops hunting, you can still reap the benefits at the annual Hoppy Hour party at Wasatch Brew Pub tonight, as they release the "Clothing Hoptional" brew made from the harvest. The $20 entry fee gets you appetizers, two drinks, and entry into an opportunity drawing. Grab tickets here.
SUNDAY, September 30
SEE →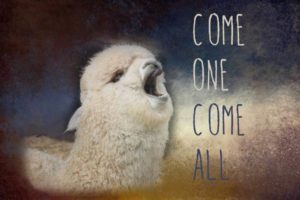 Fall Open Barn Days
11 AM – 4 PM
Blue Moon Ranch
It's an alpaca extravaganza! Bring your camera and spend some time visiting the beautiful Blue Moon Ranch alpacas for the 15th Annual Open Barn Days.
The ranch's walking paths will be open to all who wish to stroll around, and there will be an assortment of alpaca items for sale.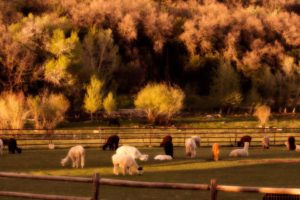 We're talkin' alpaca socks, alpaca beanies, alpaca gloves, and more. Also available – yarn, roving, and fibers for spinners and knitters. And that's not all – there's also handmade soap, pottery and much more! The event will be held rain or shine.

~
Thriller Odyssey Dance Theatre
Egyptian Theatre
If Thriller at Egyptian Theatre isn't already your family's Halloween tradition, it's time to make it so.
What could be more fun than Odyssey Dance Theatre's Thriller, dancing monsters and raging maniacs? The only thing we can think of is reduce pricing – which is in effect this weekend only. Because of the content of the show, it's recommended for children 12 and up. Most shows are at 7:30 p.m.; Sunday shows begin at 6. The show runs through October 7.
DURING THE WEEK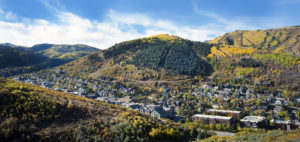 Park City Mountain Farmers Market
Wednesdays: 12 – 5 PM (rain, snow, or shine)
Through October 10  
The Park City Farmers Market is at the base of Park City Mountain Resort this year! The seasonal market is open for business each Wednesday and features a large selection of fresh, local goods. Stop by and stock up on just-picked produce, freshly-baked bread, and arts & crafts from local producers and vendors.
---
The Colony at White Pine Canyon is the largest gated ski-in / ski-out community in the United States. Our land spans 4600 acres, and approximately 90% of it will always be preserved as open space.
In winter, enjoy exclusive ski and snowboard access to one of North America's largest mountain resorts, Park City Mountain. In spring, the snow melts to reveal an amazing network of hiking, biking, and horseback riding trails, connecting to more than 400 miles of single-track trails throughout the surrounding area.
The Colony is just 35 minutes from Salt Lake International Airport and minutes to Park City's historic Main Street, home to the Sundance Film Festival and world-class dining and shopping.