Park City Event Guide: Autumn Aloft 2018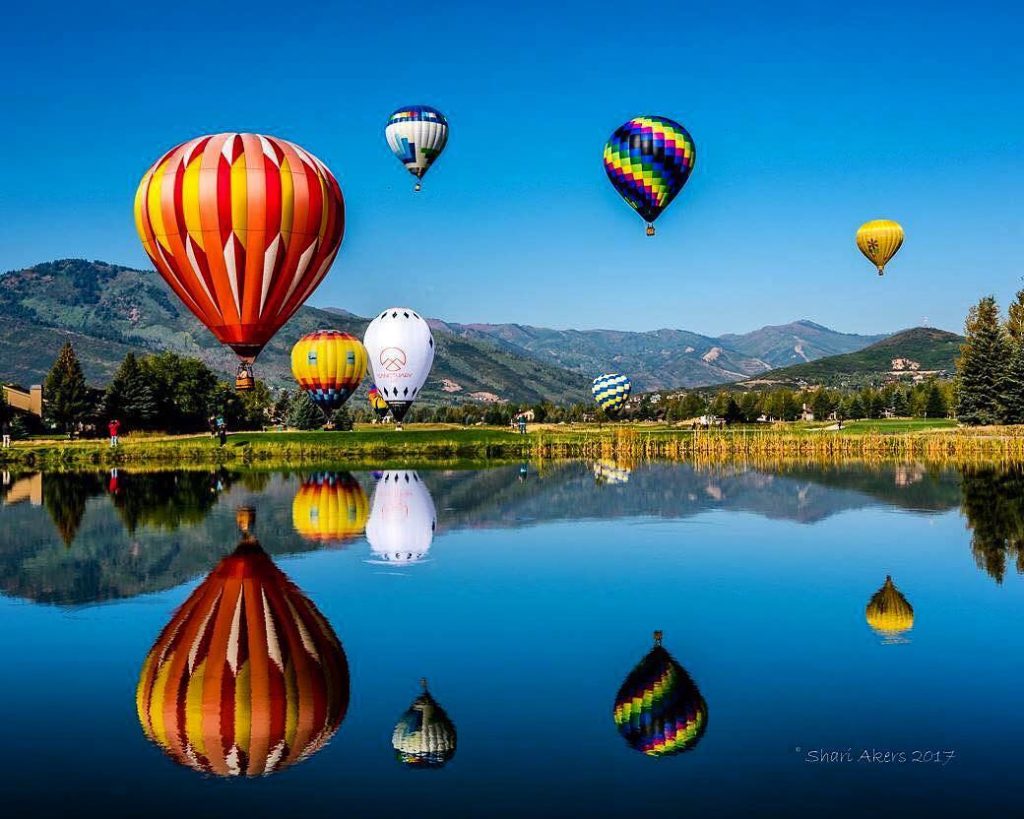 Autumn Aloft 2018
Friday, September 14 – Sunday, September 16, 2018
The air is cool and crisp in the mornings and the skies are that brilliant blue hue that starts to show up in autumn… In Park City, that means it's time to get ready for Autumn Aloft! The annual event happens this weekend, with various activities scattered around town. Read on for what you can do, when, and where, to celebrate Autumn Aloft 2018. (Photo courtesy: StarfireSLC via Pictureline)
UP, UP AND AWAY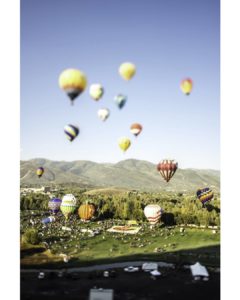 The Autumn Aloft balloon festival started more than 30 years ago and, with dozens of radiantly-colored balloons taking flight, it quickly became a must-see event (if you've ever experienced it, you know why!).
After a two-decade break, the event was resurrected in 2014 in its latest iteration. Thousands of people flock to the North 40 (behind Treasure Mountain Jr. High, off of Kearns Blvd.) to enjoy the Saturday and Sunday morning launches.
You may be familiar with the balloons (it's hard to miss them, after all), but did you know there is also an up-close-and-personal Autumn Aloft event on Main Street to enjoy? We didn't either. Take a look!
SCHEDULE OF EVENTS 
Morning Launch
Saturday, September 15 @ 8:00 am — You likely know all about this one. 24 hot air balloons in a dazzling array of colors, shapes, and sizes will take flight.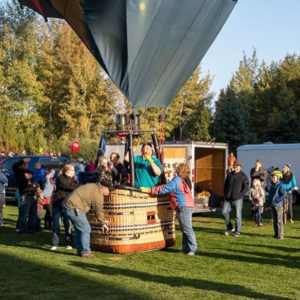 It's best to arrive by about 7:45 a.m. to get positioned and to see the magic of watching the balloons fill up with air, load on their passengers, and lift off.
Make sure your batteries are charged on your phone or camera because you are going to want to take about 300 pictures.
If you want to share on social, there's a photo contest being held by Pictureline, one of the event's main sponsors. To participate, simply use the hashtag #pictureline along with the hashtag #autumnaloft in your posts. Pictureline even has cameras for attendees to borrow during Saturday's launch; more on that a bit lower down.
There will also be free coffee and hot chocolate available, courtesy of Wells Fargo. Whatever you do, be sure to dress warmly – like we said, it's getting chilly in the mornings!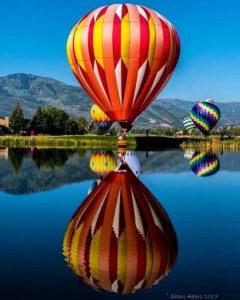 After the launch, look for the RE/MAX balloon – they will take a number of people on tethered rides (the balloon is tethered to the ground, so you up just enough to experience a little balloon ride for yourself). There will be a sign-up sheet, and the opportunity is first-come, first served.
Evening Candlestick on Main Street
Saturday, September 15 @ 8:00 pm – This event is COOL. Head to Historic Main Street on Saturday evening, and you won't be able to miss the setup. 
Look for them between 4th and 5th Streets. There will be barricades up around balloon baskets, sans balloons, but with the fires burning bright! 
This is the annual "Candlestick" on Main Street. The burners are what keep the hot air balloons afloat, you can see and hear the flames from afar during the morning launches, but you'll see them in a whole new way during this Saturday night experience, surrounded by the picturesque Main Street shops and restaurants.
To add to the fun, there will be a live D.J. and helium balloons so the kiddos can take a piece of the action home with them.
Morning Launch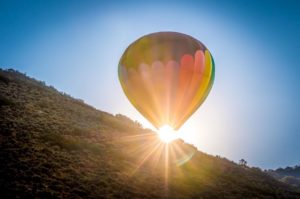 Sunday, September 16 @ 8:00 am – Second verse, similar to the first. Fewer people streaming onto the North 40 to see the balloons – but also be prepared for fewer amenities (e.g., no free coffee or hot cocoa on Sunday). But don't let that deter you! Fill up your travel mug and zip on over here to enjoy the balloons – fewere people usually means better pictures! 
PHOTOGRAPHY
Speaking of which -all Autumn Aloft attendees are encouraged to participate in Pictureline's annual Autumn Aloft photo contest! Three winners will win a Benro Travel Tripod and a Pictureline gift card for $50, $100, or $150.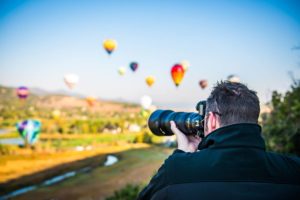 Pictureline will be on-site for Saturday's launch – and you can borrow some fabulous Nikon loaner gear! Try to bring your own SD card so you can hang onto your pictures. Simply head to the Pictureline tent as you walk toward the North 40 from the Treasure Mountain Jr. High parking lot.
PARKING & LOGISTICS
Saturday and Sunday's launch events will take place on the 
North 40 Playing Fields
, directly behind TMJH. You may park at Park City High School – including at the Eccles Center. Additional off-site parking will be available at the 
China Bridge parking lots
 in 
Historic Park City 
with free public transportation available. A map of the event venue can be viewed 
here
. A map of parking areas can be found 
here
.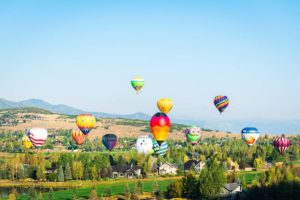 No pets, smoking or drones at Autumn Aloft – and the organization reminds us that hot air balloon events are subject to weather conditions including wind speeds. Wind conditions that may impact a hot air balloon vary based on venue, wind direction, and gusts.
---
The Colony at White Pine Canyon is the largest gated ski-in, ski-out community in the United States. Our land spans 4600 acres, and approximately 90% of it will always be preserved as open space.
In winter, enjoy exclusive ski and snowboard access to one of America's largest mountain resorts, Park City. In spring, the snow melts to reveal an amazing network of hiking, biking, and horseback riding trails, connecting to more than 400 miles of single-track trails throughout the surrounding area.
The Colony is just 35 minutes from Salt Lake International Airport and minutes to Park City's historic Main Street, home to the Sundance Film Festival and world-class dining and shopping.