Park City Event Guide: September 14 -16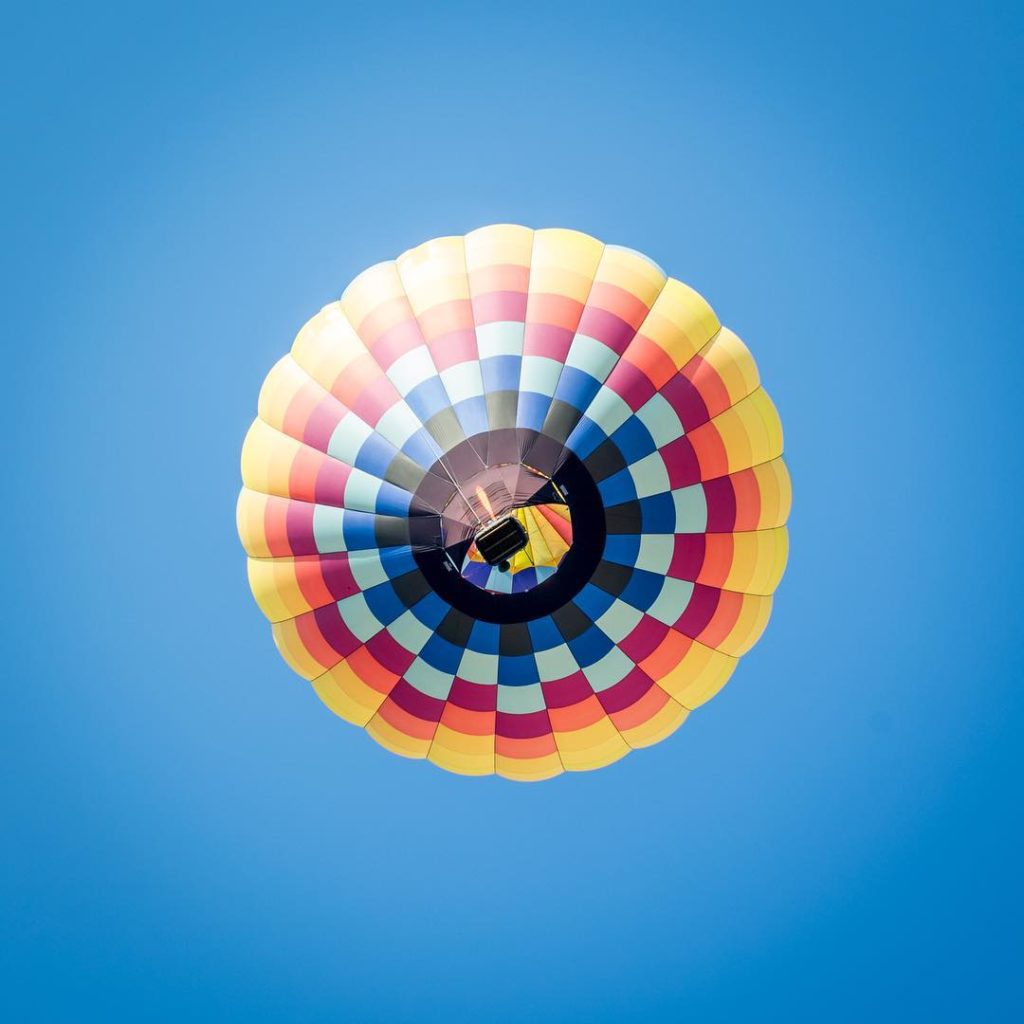 FRIDAY, SEPTEMBER 14
CREATE →
Artful Afternoons
Fridays 1 – 4 PM
Kimball Art Center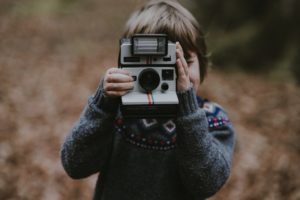 These classes are a terrific opportunity for kids to try different kinds of art using a number of fun materials each Friday.
This week, the class is Explore Textiles. Kiddos will leave with something hand-decorated and wearable, like a tote or a bandanna. Register here; drop-ins are welcome! Upcoming classes: 

September 21 – Cardboard Creations: Explore the art of creating cardboard machines.

September 28 – Create a Character: Tell a story with drawing!

October 5 – Painting Fun: Learn to mix colors, and walk away with a one of kind canvas

October 12 – Experiments in science and ART: Partake in colorful activities that combine art and science.

October 26 – Build in 3D: Engineer structures out of bamboo, cardboard and other materials!

November 2 – The Art of Transparency: Create a faux stained glass and experiment with Watercolors on a transparency.

November 9 – Clay: Create a literary character out of clay using hand-building techniques.

November 16: Artful Animation: From hand drawn to claymation, bring your stories to life.

November 30 – Holiday Cards: Make one and send it!
SEE  →
Park City Film Series
"Leave No Trace"
Jim Santy Auditorium @ 8 PM

The Park City Film Series will screen "Leave No Trace," which the film adaption to the book "My Abandonment." by Peter Rock.
The film follows a father and his teenage daughter how lived their lives off the grid in the forests outside Portland, Oregon. Both are eventually put into social services, and the film follows their journey to find a new wild place to live. Screenings on Friday and Saturday are at 8 p.m. and on Sunday at 6 p.m. You can buy tickets here.
SATURDAY, SEPTEMBER 15
EXPERIENCE →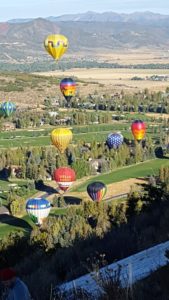 Autumn Aloft
Field Access: 7:45 AM
Launch: ~8 AM
North 40 Fields
This annual event draws thousands to the North 40 playing fields behind Treasure Mountain Jr. High in Park City – and thousands more enjoy seeing it from afar! 
Each year at around this time, Autumn Aloft launches dozens of brightly colored balloons into the brilliant blue skies. Read our full guide to Autumn Aloft 2018 activities for all the details. All events are free and open to the community – and visitors!
Autumn Aloft reminds us that whether the balloons fly are dependent upon weather. Wind conditions that may impact a hot air balloon vary based on venue, wind direction, and gusts, and that safety is the #1 priority of all Autumn Aloft events.
MOVE →
Park City Trail Series
Half-Marathon
Round Valley @ 8 AM

This is it – the final race in this year's Park City Trail Series – the half-marathon! There's nothing half about the accomplishment you'll feel when you finish it, though!
The 13.1-mile course includes all terrain from the first three races in this series – plus all that extra distance, with the bonus of the cooler air at start time and the colors of the trees starting to change. Add to that the fact that you get to enjoy the balloons from Autumn Aloft at the start and it's a half-marathon unlike any other in the world.
The Park City Trail Series is a 4-race series designed to introduce new trail runners to the sport. The series is a 5k, 10k, 15k, and 13.1 All of the events are on the Round Valley Trails in Park City, Utah. Due to the ease of terrain, these trail runs are designed with beginner users in mind.
~
The Red Bull 400
Varying Start Times 

This race is NOT for beginners – and is basically just for people who are gluttons for punishment. The fourth annual Red Bull 400 in the United States will be hosted at the Utah Olympic Park, and this year, it's even HARDER, if that's even possible.
Participants will run and race 400 meters, up the Nordic ski jump. That's an elevation of 6,870 ft from the starting point (!!!). This will be the highest elevation Red Bull 400 has ever been. Register here, you crazy fools.
EXPLORE  →
The Art and Science of Arachnids
Swaner Preserve & EcoCenter 
Wednesdays – Sundays: 10 AM – 4 PM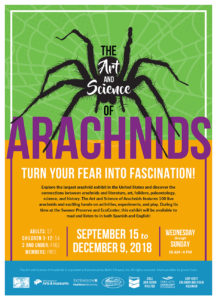 The largest arachnid exhibit in the United States is right here in our backyard through December!
The exhibit guides visitors to explore connections between arachnids and literature, art, folklore, paleontology, science, and history. You'll see 100 live arachnids (!) and experience hands-on activities – hopefully, the live arachnids are not the hands-on activities, but you'll have to go see it in order to find out.
This exhibit is available to read and listen to in both Spanish and English, and is free for members; for pricing and further event details, click here.
EXPERIENCE →
Art on the Trails
1 – 4 PM @ McCleod Creek Trails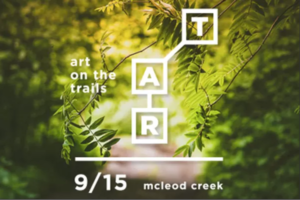 Park City Summit County Arts Council is the presenter of this very unexpected creative experience! 
Art on the Trails will happen at 1 p.m. on Saturday, on a one-mile stretch of McLeod Creek Trail between Copper Moose Farm Stand and Temple Har Shalom. 
Along the way, you'll encounter multiple pop-up creative performances (feel free to walk, bike, or run through!) like dance, classical music, folk music, spoken word poetry, and more. After you experience the artwork, stop by Copper Moose Stand to shop produce, grab a snack, enjoy live music, and learn more about PCSC Arts Council. Water will be provided at Copper Moose, as well as at stations on the trail.
The event is free and open to the public, all ages are welcome, and parking is available at the Willow Creek parking lot off of Old Ranch Rd.

~
Once Upon a Playground Exhibit
Park City Museum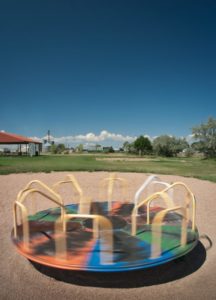 All those playground items we loved so much and injured ourselves on frequently as children – you know, metal slides, jungle gyms, seesaws, and the circle of misery known as merry-go-rounds  – have somehow been relegated to artifacts of our childhood. 
And, not only are they part of our personal histories, they're examples of our country's cultural (and industrial) design heritage. From the Park City Museum website:
"Once Upon a Playground offers a visual tribute to these vanishing playgrounds of our past, celebrating their place in American culture and the collective memories of generations.
The exhibit is co-curated by Brenda Biondo, author of Once Upon a Playground: A Celebration of Classic American Playgrounds, 1920–1975 (University Press of New England, 2014), and Carol Johnson, recently retired curator of photography at the Library of Congress, the exhibition combines contemporary photographs of classic equipment, vintage images of playground scenes from the Library of Congress' collections, and images from period playground catalogs and other ephemera. By bringing together these diverse sources, the exhibition highlights a playground vernacular that developed over decades, while providing historical context and cultural insight."
Check the Park City Museum website for hours – the exhibit runs through October 16.
~
Autumn Aloft
Candlestick Glow
Main Street @ 8 PM
This lesser-known Autumn Aloft event is an awesome way to get up close and very personal with the balloons – well, their baskets and burners, anyway! 
Head over to Historic Main Street, between 4th and 5th streets (utilize the free public transportation if you can!) for 8 p.m. to see what the fuss is all about. You'll find 8 balloon baskets and their burners – but no balloons – which create a large "candlestick" effect. Seeing these burners light up in the dark of a pre-autumn evening, in the middle of our picturesque Main Street, is unlike anything you've ever experienced before
SUNDAY, SEPTEMBER 16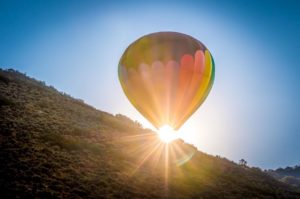 Autumn Aloft
Sunday Launch
Field Access: 7:45 AM
Launch: 8 AM
Sunday's wind is supposed to be a bit less vigorous than predictions for Saturday, so if the event gets canceled Saturday morning, head on over here on Sunday! Keep an eye on Autumn Aloft's social channels for up-to-the-minute updates.
MOVE →
Tour Des Suds @ City Park
Bib pickup: 8:30 – 9:30 AM
Race begins: 10 AM 
Tour des Suds is a seven-mile mountain bike climb in crazy costumes. The fun begins at City Park, and, while there are prizes for the actual winners, it's more of a scene than most mountain bike races…
However you play it, it's 2,700′ of vertical straight up to the finish line, where finishers find the Skullcandy Party Station at the top of Guardsman Pass. After the race, there's more fun back at City Park, with lunch and beverages provided by Red Rock Brewery, along with an opportunity drawing, costume contest, and those awards. 
SHOP →
Park Silly Sunday Market
Sunday: 10 AM – 5 PM
Equal parts eco-friendly open-air market and street festival and Sunday Funday party! Stroll the hundreds of booths to shop for local arts, crafts, products, antiques, and gourmet food while you enjoy live music, and the best booze tent in town.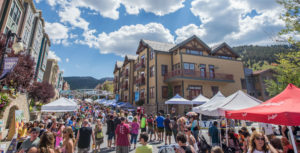 HEAR & SEE →
Music @ Park Silly Sunday Market
Main Stage: 11 AM & 2 PM

On the Park Silly Main Stage this week, catch Brother Run on the Farmers Market Stage at 10 a.m. On the Main Stage, enjoy Sin City Soul at 2 p.m and Motherlode Canyon Band from 5:30 – 6:30 p.m.
DURING THE WEEK
Park City Mountain Farmers Market
Wednesdays: 12 – 5 PM (rain, snow, or shine)
Through October 10  
The Park City Farmers Market is at the base of Park City Mountain Resort this year! The seasonal market is open for business each Wednesday and features a large selection of fresh, local goods. Stop by and stock up on just-picked produce, freshly-baked bread, and arts & crafts from local producers and vendors.
---
The Colony at White Pine Canyon is the largest gated ski-in, ski-out community in the United States. Our land spans 4600 acres, and approximately 90% of it will always be preserved as open space.
In winter, enjoy exclusive ski and snowboard access to one of America's largest mountain resorts, Park City. In spring, the snow melts to reveal an amazing network of hiking, biking, and horseback riding trails, connecting to more than 400 miles of single-track trails throughout the surrounding area.
The Colony is just 35 minutes from Salt Lake International Airport and minutes to Park City's historic Main Street, home to the Sundance Film Festival and world-class dining and shopping.