Park City Event Guide: August 10 – 12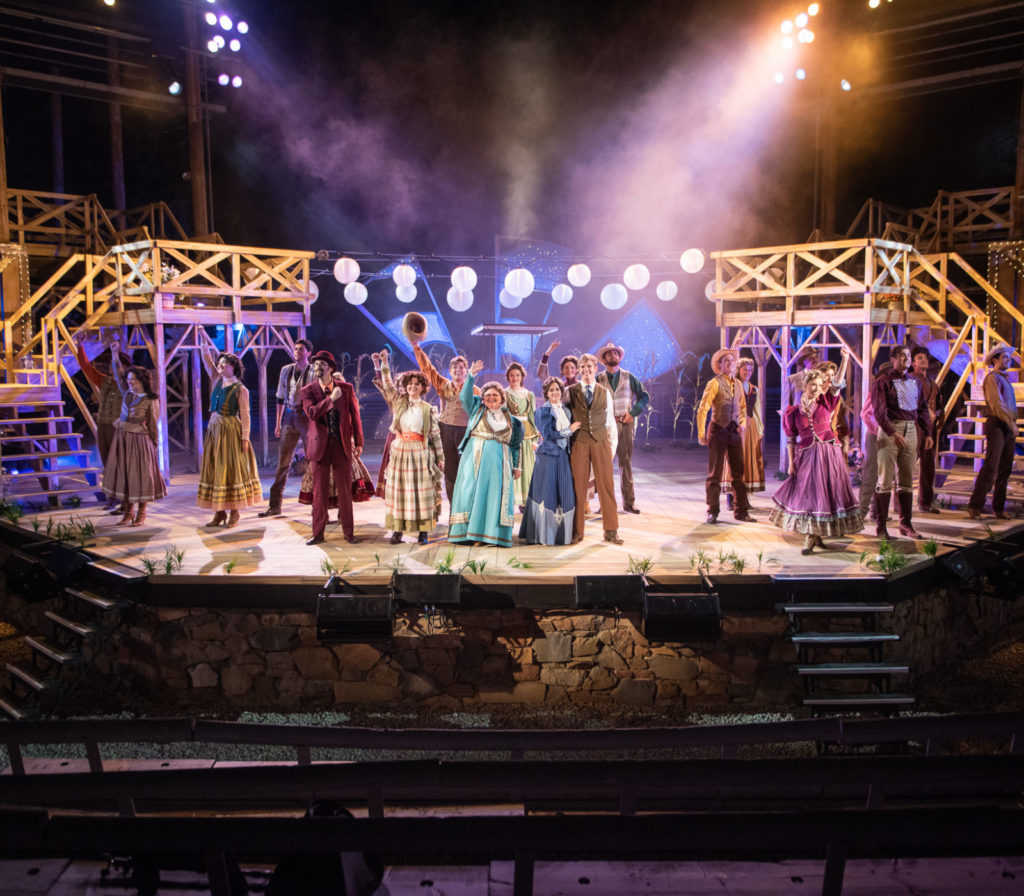 This weekend, it feels like Summit County has collectively realized that summer is winding down – so everyone needed to hurry and pack their calendars with fun! This week's to-do list is approximately a mile-and-a-half long – we hope you get to enjoy at least a few of the things on the docket! (Photo courtesy: Sundance Summer Theatre.)
FRIDAY, AUGUST 10
HEAR & SEE →
Sundance Summer Theatre
Oklahoma! @ 8 PM
Sundance Resort
The 2018 Sundance Summer Theatre show, Oklahoma!, is nearing the end of its run, so get a move on if you'd like to see it! A pre-show BBQ begins at 6 p.m., then settle in for a delightful musical in the beautiful outdoor venue. Sundance Summer Theatre returned to the Sundance Resort in 2008. Its partnership with Utah Valley University "supports the Sundance vision of unspoiled and authentic experiences where art, nature, and commerce unite."
~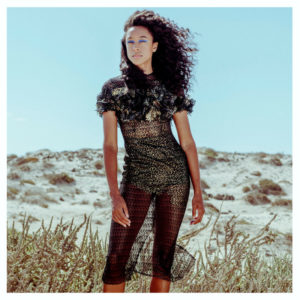 Park City Institute Presents:
Corinne Bailey Rae for St. Regis Big Stars, Bright Nights
NEW LOCATION! → City Park @ 6 PM

You know her hits "Put Your Records On," and "Like a Star," now join the crowd at City Park to enjoy them in tonight's St. Regis Big Stars, Bright Nights concert in City Park! Corinne Bailey Rae is a Grammy-winning artist who'll bring her critically-acclaimed music to life tonight, while you sit back, enjoy the delicious food from the on-site food truck village, and sip on whatever beverages you'd like to bring from home (Coca-cola products are sold at the venue). Want more info on what you can expect to enjoy tonight? Read our blog post about Park City Institute!

~
Deer Valley Music Festival
Tchaikovsky's 1812 Overture and Violin Concerto with The Utah Symphony
Gates open: 5:30 PM | Show: 7:30 PM
Tchaikovsky's explosive 1812 Overture paired with *live cannon fire* in this annual festival favorite.
---
SATURDAY, AUGUST 11
MOVE →
Saturday Morning Nature Walk
Saturdays: 8:30 AM @ Swaner Nature Preserve and EcoCenter
Explore the Swaner Preserve wetlands with a guide to learn about the wonders of wetlands, native plant and animal species and the history of the Preserve. Through September 30.

Park City Sunrise Rotary Tour de Sunrise
9 AM – 1 PM @ Summit County Fairgrounds
It's the 4th Annual Park City Sunrise Rotary Tour de Sunrise. Walk, Run, Ride! The whole fam can join this event, which unfolds for eight miles along the beautiful Echo Reservoir. The easy ride has themed, refreshment stations along the way, and is just $10 per person or $25 for a group (up to five people). Money raised goes to the Park City Sunrise Rotary Club, which assists community organizations with funding through grants each year.
~
Yoga on the Patio
Saturdays @ 10:30 AM
Park City Library
Join the complimentary community yoga classes on the patio outside the Park City Library! Held each Saturday at 10 a.m., through August 25, the class provides an opportunity to start your weekend off on the right foot – and to connect with your Park City neighbors. Bring your yoga mat; classes move inside if it rains.

EXPLORE →

Summit County Fair
Ends Saturday, August 11
The Summit County Fair is held each year during the first week of August – and it ends Saturday, August 11! This a traditional small-town county fair has cowboys,  bucking broncos, clowns, mutton-bustin', a carnival midway, beauty queens, home-canned goods, flowers, vegetables, and more. Here's a peek at Saturday's events – make sure to check the website for more information:
7:00 a.m. –

Park City Lions Early Bird Breakfast

, Coalville City Hall

9:00 a.m. –

Tour de Sunrise Family Fun Bike, Run, Walk Event

registration, Ledges Event Center, Summit County Fairgrounds

9:00 a.m. –  11:30 a.m.

Summit County Courthouse

and

Museum

Open –

Free History Tours

9:00 a.m. –

Tour de Sunrise Family Fun Bike, Run, Walk Event

, Main Street, Coalville

10:00 a.m. –

Parade

, Main Street, Coalville

11:00 a.m. – All Exhibitions, Vendor, and

Food Booths

Open

11:00 a.m. –  11:00 p.m.

Beer, Wine & Spirits Garden

Open

11:00 a.m. – Carnival Open

11:00 a.m. – 12:00 p.m. – Ledges Event Center Grand Opening

11:00 a.m. – 1:00 p.m. –

Basin & Grange

, Entertainment Tent

11:00 a.m. – 9:00 p.m. – Petting Zoo and Pony Carousel, Fairgrounds

12:00 p.m. – 7:00 p.m. – Premium Booth Open

12:00 p.m. –

Jr. Livestock Sale

, Show Pavilion

1:00 p.m. – 2:00 p.m –

Hypnotist

, Entertainment Tent

2:00 p.m. – 4:00 p.m. – Dan Bates, Entertainment Tent

4:00 p.m. – 5:00 p.m. –

Hypnotist

, Entertainment Tent

6:00 p.m. – 8:00 p.m.

Snyderville Electric Band

,  Entertainment Tent

8:00 p.m. – PRCA Rodeo, Large Arena (ticketed event)
HEAR & SEE →
Park City Institute Presents:
Don Felder for St. Regis Big Stars, Bright Nights
NEW LOCATION! → City Park @ 6 PM
Rock out with the legendary rock musician, songwriter and former member of The Eagles – Don Felder! This is his first time performing for the Park City Institute's St. Regis Big Stars, Bright Nights concert series, and it is sure to be a delightful evening at City Park. This Rock and Roll Hall-of-Famer played  with The Eagles for 27 years – and co-wrote a little song you may or may not have heard, "Hotel California," along with many, many others. You won't want to miss this one, so zip on over to PCI's website and buy your tickets.
~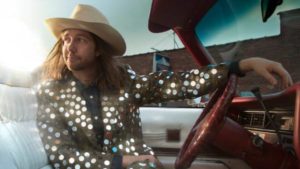 Canyons Village Concerts
Aaron Lee Tasian
Saturday: 6 – 7 PM
Canyons Village Summer Concert Series runs just a few more weeks – until September 1st – at the Canyons Village Stage. This week, catch Aaron Lee Tasian, along with family-friendly activities. Tasian is an American singer-songwriter, guitarist, and record producer. His songs, a distinct "indie folk grit" style, are insightful and often humorous – this is one up-and-comer you won't want to miss!
As always, you're encouraged to utilize alternative transportation (like Park City's incredible free transportation, or use the Summit County/Park City e-bike share program!) The shows are programmed by Mountain Town Music; here's the rest of this season's schedule:
Aug. 16th – Charley Crockett
Aug. 18th – Magic Giant
Aug. 23rd – Zander
Aug. 30th – Big Blue Ox
Sept. 1st – Marc Broussard
~
Deer Valley Music Festival
The Music of Pink Floyd with The Utah Symphony
Gates open: 5:30 PM | Show: 7:30 PM
The Utah Symphony and singer Randy Jackson capture Pink Floyd's harmonies and iconic sounds of one of the biggest rock bands of all time. The first half of the concert will feature a full orchestral performance of the album The Dark Side of the Moon, with popular hits including "Comfortably Numb," "Another Brick in the Wall (Part II)," and "Hey You" on the second half.
~
Edgar Winter Band
8 PM @ The Egyptian Theatre
Edgar Winter, a musician with hits like "Frankenstein," and "Free Ride" gets rave reviews for his high energy multi-instrumental live shows. The Egyptian Theatre calls Winter a musician at the top of his game.
WATCH →
Drive-In Movie @ Prospector Square
International Ocean Film Tour Vol. 5
Dusk (~8:45pm) @ Lot K 
The most inspiring stories from the seven seas and the best watersports action of the year! The Park City Film Series, along with a few partners, is hosting their third annual drive-in movie experience in Lot K in Prospector Square (1920 Prospector Ave). Lot K opens at 7 p.m., with live music from Ryan Walsh and One-Wheel demos on site, and there will be giveaways from the sponsors! More info (there are height restrictions) can be found here.
Tickets are $15; this classic summer evening experience is presented by Park City Standup Paddle Boarding & Basin Recreation & Prospector Square Property Owners Association. Ticket proceeds benefit Basin Recreation's Youth Scholarship program.
*In the event of high winds or rain, the film will be shown in the Jim Santy Auditorium, 1255 Park Ave (check web site and Facebook page the night of the screening for weather updates).
---
SUNDAY, AUGUST 12
MOVE →
Guided Historical Hike
8:30 AM @ Sterling Express Chairlift
Silver Lake Village, Deer Valley

Enjoy the gorgeous landscape of Deer Valley Resort with a guided historical hike on Sunday morning. The three-to-four hour hike will cover about six miles of moderately strenuous terrain – all while you learn about the area's mining history. Participants should meet at the base of the Sterling Express chairlift (mid-mountain at Silver Lake Lodge). Reservations are required, along with a $10 fee. Be sure to wear sturdy shoes and proper sun protection (and bring along plenty of water and snacks!). To reserve your spot, you're asked to call 435-645-6648.
~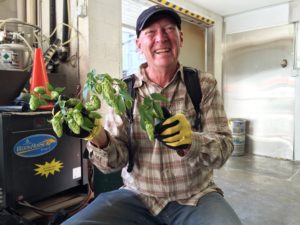 Hops Hunters Hike
9:30 AM @ Ontario Mine Tunnel Parking Lot 
Sign us up for this one! The Summit Land Conservancy has teamed up with Wasatch Brewery to hunt for local hops in the Park City area. You're invited to join the Hops Hunters in a hike along hillsides protected by the Conservancy. The hike begins at 9:30 a.m. and will last about two hours, with discussions about local edible and invasive species as the group searches for wild-growing hop-binds. And listen to this – the goal is to actually *harvest* the hops with the hikers' help! Once that happens, this fall, a limited edition open space beer will be brewed and sold through Wasatch Brewery, with a portion of the proceeds to be donated to the Land Conservancy. If you ask up, that all ties up pretty nicely. Bottoms up!
LEARN & CREATE →
Swaner's Craft Sunday
Swaner Preserve and EcoCenter
Sunday: 11 AM
Bring your kiddos to the Eco Center to enjoy a nature-themed craft midday Sunday! All ages are welcome at this free event.
CHEER →
Tour of Utah
12:15 PM to 3:45 PM
Stage 6 Finish on Historic Main Street

After a one-year hiatus, the final day is back in Park City, with a route through the towns of Summit County. After a tough segment through Midway, riders will welcome the fresh smooth asphalt up to Empire Pass – and everyone is waiting to see whether this could change the outcome of this year's finish. Come early and get your viewing spot on Upper Main Street in Park City – and find out the answer for yourself!
CHILL →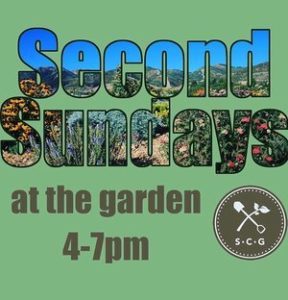 Second Sundays at the Garden 
4 – 7 PM  @ Summit Community Garden
(4056 Shadow Mountain Dr)
Zip over to the Summit Community Garden on Sunday afternoon for Second Sundays at the Garden – a casual event with music, a garden education station, and a local business highlight. No tickets required for this complimentary event, and you're encouraged to bring your own camp chair, beverages, and smiles! Kids are welcome, but please leave the dogs at home.
~
OF NOTE  →
Park Silly Sunday Market is OFF  on Sunday, August 12 and Sunday, August 19. It will return on Sunday, August 26, 10 a.m. – 5 p.m. on Historic Main Street. 
---
DURING THE WEEK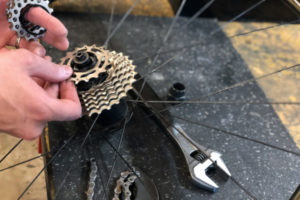 Cycling Mechanics Clinic for Women
Monday, August 13 @ 6 PM
Contender Bicycles 
Contender Bicycles is hosting a complimentary women's repair clinic and pop-up shop with Park City's own Erica Tingey of Women in the Mountains, and Debbie Drain of The Chicks Company. Join us Monday, August 13th, and Monday, August 27th at 6 pm, at 1352 White Pine Canyon Road (just next to St. Mary's).
On Monday, August 13th, Erica and Contender mechanics will focus on fixing flats and emergency tire repair on the road and mountain bike. An additional clinic will be held on Monday, August 27, with the focus on braking and shifting adjustment.

~
Women's Road Rides
Mondays: 5:45 – 7:30 PM
Through August 27
Start at Jans on Park Ave, then hit the road with a tribe of ladies for a couple of hours. Bring rain protection, energy good and plenty of water, plus your flat repair kit. Bikes are available to rent ($15, based on availability), but the event is free!
~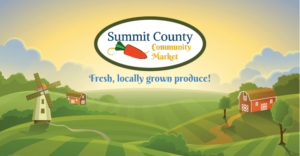 Summit County Community Market
Tuesday, August 14 11 AM – 6 PM
Park City Hospital Parking Lot 
The Summit County Community Market kicks off its second year with fresh, local produce. On August 14, 28 and September 11, head over to the Park City Hospital parking lot for fresh fruits and veggies – along with so much more. Free health screenings, cooking demonstrations, and even car seat checkpoints are offered. 
~
Tuesday Food Tours
Tuesday @ 4 PM
Historic Main Street
A delicious tour of Historic Main Street! Local guides will take you down the street and introduce you to amazing restaurants, fun stories, and local lore. Walk, talk and eat is their motto. Call 435-640-2371 for more information.
~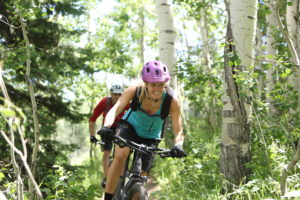 Women's Mountain Bike Rides
Tuesdays: 6-8 PM
Through August 28
Another women-only option during the week is the Tuesday night mountain bike rides with White Pine Touring. The rides are led by Team Sugar guides, and the group is divided up based on your skill and comfort level. Meet at White Pine Touring at 6 p.m., then explore new trails and meet new friends for two fun-filled hours. This experience is also free.
~
Throwback Tuesdays: "Clue"
Park City Film Series
7 PM @ Park City Library

Kicking off the August Throwback Tuesday series! Movies and popcorn are provided free of charge. Movies are shown in the Jim Santy Auditorium in the Park City Library. The last Throwback Tuesday movie this month will be "Honey I Shrunk the Kids," playing at 7 p.m. on August 21. 

~
Twilight Ride Series
Wednesdays: 4 – 8 PM
Through August 22
Enjoy the mountain at dusk with the Twilight Ride Series at Deer Valley on Wednesdays. From 4 until 8 p.m. on Wednesdays, take advantage of lift-served mountain biking (Silver Lake Express and Sterling Express chairlifts). DV operations stay open to serve riders for the Twilight Rides (through August 22).
~
Group Mountain Bike Rides
Thursdays: 6-8 PM
Through August 30
One more crew to hit the trails with – the Thursday night group mountain bike rides! Also at White Pine Touring, this one is open to everyone, with three groups to choose from based on ride intensity. The rides are led by White Pines Touring Racing powered by jans.com mountain bike team members and guides. And on the last Thursday of each month, there's a free BBQ and adult beverages, provided by local vendors, at the end of the ride.
~
Park City Mountain Farmers Market
Wednesdays: 12 – 5 PM (rain, snow, or shine)
Through October 10  
The Park City Farmers Market is at the base of Park City Mountain Resort this year! The seasonal market is open for business each Wednesday and features a large selection of fresh, local goods. Stop by and stock up on just-picked produce, freshly-baked bread, and arts & crafts from local producers and vendors.
~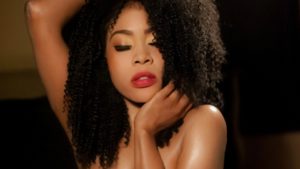 Grand Valley Bank Community Concert Series
Wednesday, August 15: Yolanda Arrey
Show @ 5:30 PM (rain or shine)
Gates Open @ 4 PM
There are just two shows left for the Grand Valley Bank Community Concert Series! These complimentary concerts are truly the midweek treat for residents and visitors alike. The concerts are programmed by Mountain Town Music and take place at the Deer Valley outdoor amphitheater. Grab your cooler full of snacks and beverages, your camp chairs and blankets, and trek up to the lawn to enjoy terrific music.
This week – independent R&B / soul singer Yolanda Arrey performs. She cites Whitney Houston, Billie Holiday, and the Temptations as her inspirations – but her style sets her apart from these legends.
The last concert in this summer's series happens next Wednesday, August 22, with Mountain Town Music's annual Live PC Give PC Community Jam Session. The show brings local musicians together to celebrate the end of summer with a super jam which is inspired by The Band's The Last Waltz.
---
The Colony at White Pine Canyon is the largest gated ski-in, ski-out community in the United States. Our land spans 4600 acres, and approximately 90% of it will always be preserved as open space.
In winter, enjoy exclusive ski and snowboard access to one of America's largest mountain resorts, Park City. In spring, the snow melts to reveal an amazing network of hiking, biking, and horseback riding trails, connecting to more than 400 miles of single-track trails throughout the surrounding area.
The Colony is just 35 minutes from Salt Lake International Airport and minutes to Park City's historic Main Street, home to the Sundance Film Festival and world-class dining and shopping.