Engaging Activities In Every Season
Park City is known for its winters, and now more than ever, its summers. Our ski resorts are unmatched in the snowy months and our hiking and biking trails are among the best in the world when it's warm. But what is a soul to do for fun during shoulder and mud season? (Photo courtesy: Dennis Hinkamp)
Our answer – learn to navigate and nurture nature with the Swaner Preserve and EcoCenter, operated by Utah State University Extension. The preserve spans 1,200 acres and includes a 10,000 square foot LEED Platinum building.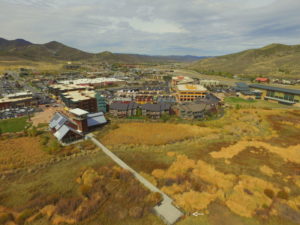 Inside, enjoy interactive exhibits about the environment, a lecture series, and a gift shop with eco-friendly art. Outside, Swaner offers weekly nature tours on its ten miles of trails, wildlife viewing opportunities, summer camps, and environmental education for kids and adults.
Preserve | Educate | Nurture
Swaner's mission is three-pronged: preserve the land and the human connection to the natural landscape; educate the local and broader communities about the value of nature; nurture both the ecosystem and the people connected with it. Swaner's mission resonates with us here at the Colony because we, too, are committed to preserving the land: nearly 90% of our 4600 acres will be held as open space and protected by conservation easements to ensure it will be enjoyed for generations to come!
Keep Those Kids Busy
Weekends at Swaner (yes, even in shoulder season) are packed with free or very low-cost activities for the community and visitors to enjoy – Saturday morning nature walks, a climbing wall which takes you "through the EcoSystem, from the bedrock all the way to the uplands," and Swaner's Craft Sunday, where kiddos are invited to create a nature-themed craft, are options to keep your family active and intrigued.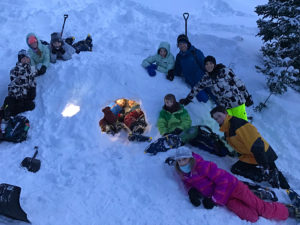 School year fun for children includes a Little Naturalist Story Time, Swaner EcoClub, and school field trips. Sessions like Wetland Warriors, Swaner Scientists, and Creature Feature teach summer students (K-8) about the natural world through STEAM (science, technology, engineering, art, and math). Tuition waivers ensure anyone who wants to participate – can. Teens have options, too; they can score leadership development jobs as a summer camp counselors.
Oh, and did we mention birthday parties?! No muss, no fuss – you schedule the party and they take over, with themes like Wilderness Explorers, Nature Art, and even a Geocache Adventure.  
Adult Activities
The action isn't just for kids; Swaner has a robust offering of opportunities for adults, too. Talks, tours, and workshops provide plenty of fun ways to get smart about sustainability and nature (like the Avian Adventures birding tour, and the Wasatch Wildflower Walk).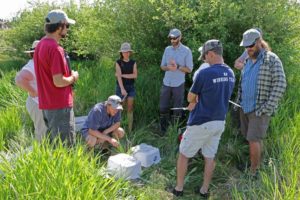 And, unique partner programs like Utah Water Watch, Master Gardener, and Master Naturalist offer ways for the community to work and collect data with scientists, learn to garden, and receive certification to conserve Utah's ecosystems.
Support & Sustain
Now you know how to get involved, so here's a way for you to support if you wish. On Thursday, May 31, Swaner will hold its annual fundraising breakfast with a keynote speaker and a live auction at the Preserve. To participate, contact Swaner to RSVP. Of course, traditional giving is welcome, too.
The close of shoulder season is rapidly approaching, but Swaner's steadfast commitment to providing rich opportunities for us to grow and learn and sustain continues. We're grateful for its contributions to and connections for our community.
___
If you have a favorite nonprofit you'd like us to highlight, please email Molly@theColonyWPC.com.