Spring Fever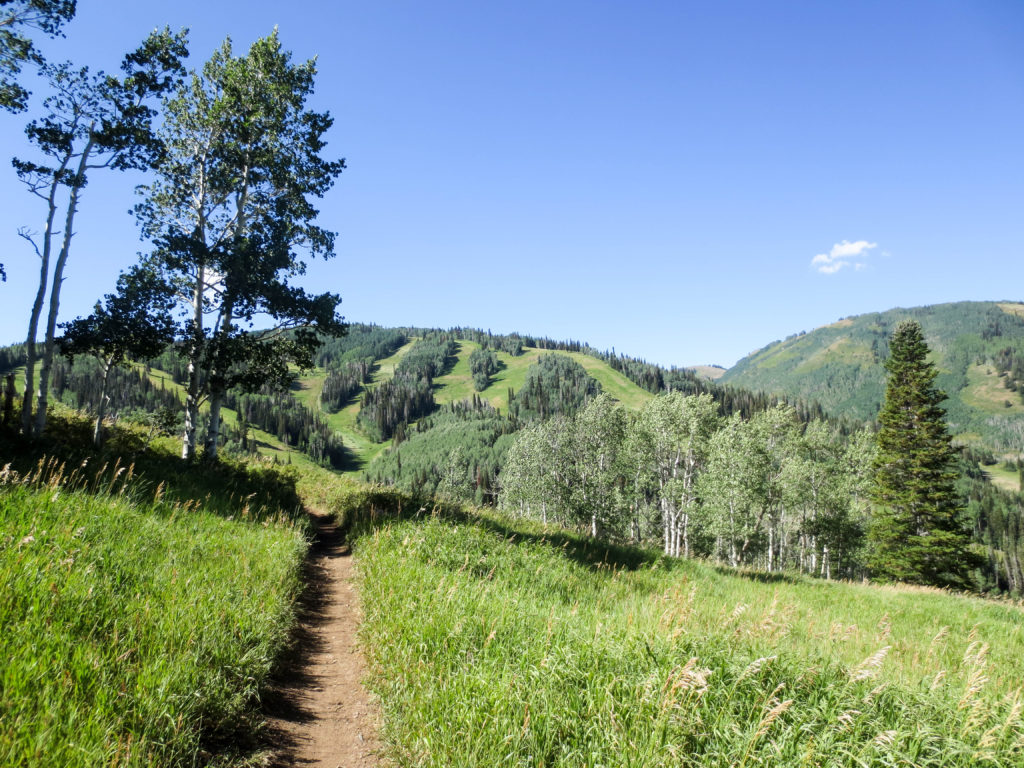 Here in the mountains, the season others know as spring, we affectionately refer to as "mud season" to describe the period in between skiing and hiking, biking and golf. However, there are several options to take care of that case of "spring fever" if you are careful and plan ahead.
Hiking and Mountain Biking
Generally speaking south facing trails receive more spring sun to melt out and dry faster. Typically Round Valley (Hwy 40) and Glenwild (between Kimball and Jeremy Ranch) are the first to be ready to foot or two-wheeled traffic.
The trails you can expect to dry out first are Blackhawk and Stealth in Glenwild and Somewhere Elk & Nowhere Elks in Round Valley. Each of those trails are open to both hiking and biking, and tend to be busier on weekends and warm afternoons.
Both Mountain Trails and Basin Recreation provide great resources for planning a day out including updated trail conditions and handy maps. It is imperative to stay off trails until completely dry, as using them in muddy conditions can cause damage to the surface which could last all season, or permanently widening them from users who walk or ride around wet areas.  
Road Cycling
Road cycling is great within The Colony, providing plenty of uphill options and fun loops you can create on your own.  Other quiet areas for a road ride are the Pinebrook and Jeremy Ranch neighborhoods, both of which provide a similar set up of climbs and descents. Jeremy gets more sun if the temps are cooler.
For flatter road rides, head out to the town of Heber City and ride a loop that includes the neighboring area of Francis. Stunning views of Mt. Timpanogos dominate the scene above your handlebars, and the surrounding bucolic farmland is a perfect spring backdrop for a pedal.  
Wildlife
Due to the immense amount of open space at The Colony, wildlife such as moose, elk, and deer regularly frequent the area. In spring, it is a safe bet to simply grab a pair of binoculars and observe passing wildlife from the comfort of your deck.
Animals respond to longer days and warmer weather much in the same way we humans do – soaking up as much outdoor time as possible and exploring our surroundings. Additionally, much of our local fauna are caring for their young while coming out of a winter slumber at the same time, making them incredibly unpredictable – especially moose – so be sure to give animals plenty of space and keep a safe distance.
The Swaner Nature Preserve offers an additional opportunity to see wildlife – from elk to nesting sandhill cranes – in nearby Kimball Junction. This project of Utah State University offers complimentary nature walks each Saturday morning led by a naturalist.
Golf
The closest option outside Park City is Mountain Dell, located off I-80 in Parleys Canyon between SLC and Park City. As of this writing, they had 18 holes open, with a second 18 holes set to open soon. Stay tuned for a full blog post on golf options in the Park City area to plan your rounds for spring and summer.