Small Business Highlight: Main Street Deli & Eatery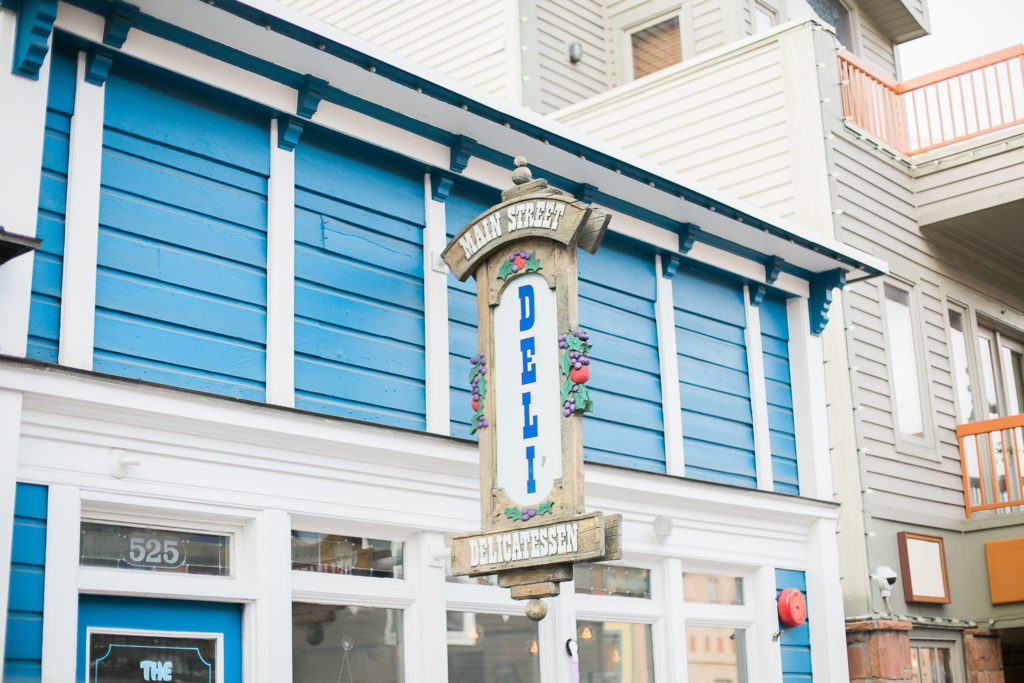 Park City is known for bringing diners some of the most high-end, luxurious dining experiences Utah has to offer. But sometimes, you just need a quick, hearty and inexpensive –but not cheap– bite to eat. Whether you're out with the family, taking in the sights of Historic Main Street, Park City, or rushing off to a meeting, the new Main Street Deli & Eatery wants to be your go-to.
The Main Street staple is operating under new ownership – after the previous proprietors (of 33 years!) decided to hang up their aprons and enjoy retirement. Enter Grace McGowan & Katie Babcock. East-Coast transplants, both have experience working in some of Park City's top kitchens but were drawn to fast casual dining.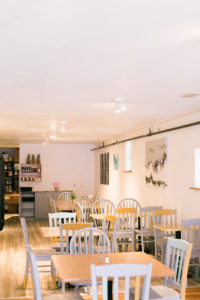 They wanted to create an environment where people could grab a quick sandwich or sit and chat with friends. They knew that if the deli went under, Main Street would lose its only restaurant catering to people looking for a quick and affordable meal.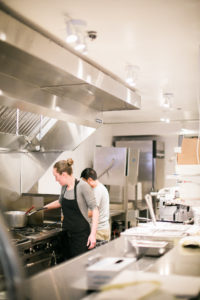 Both Katie and Grace's expertise runs the gamut when it comes to the best Park City restaurants. They met in 2015 while working at High West. When Katie got the opportunity to take over the deli, she told KCPW she knew Grace would be the one with whom to take this journey. Both women said while they loved working in high-end kitchens, they missed interacting with people. Katie says – now that they are in charge – when they get a request from a customer, it's not, "can we do this?" Instead, it's "how do we do this?"
One of their favorite examples is the recent help they gave to a wedding party. The Deli was asked if they could make a salad to feed 10 people — oh, and they needed it in just 15 minutes. They were able to make it happen because there was no one above them to ask; they just got to work!
In October of 2017, the pair took over the Deli. After a few months of nonstop work, they opened a totally renovated space in January 2018. An adorable, bright restaurant space was revealed – as was the kitchen, which was opened up so customers can watch the creation process from start to finish.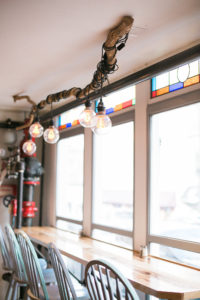 The new Deli also gives both Katie and Grace that customer interaction they wanted. Big front windows allow copious amounts of light to pour in—and bar seating provides the perfect perch for Main Street people watching.
While the food is affordable, Main Street rent isn't… quite. So the pair has found creative solutions to bring in a little extra cash.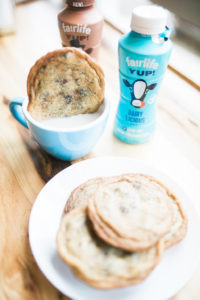 The eatery offers catering platters, aimed specifically at realtors after hearing from realtor friends that they would love a platter of goodies for open houses.
They are also part of a rotation of restaurants that makes lunches for the Weilenmann School of Discovery. They say they have made a lot of conscious decisions when it comes to the menu in order to keep prices down while still offering a truly high-quality product.
Now let's talk food. Katie grew up in Brooklyn, where you're never too far from a great deli. And like the best New York delis, Main Street Deli makes its own pastrami, smokes its own salmon and roasts its own roast beef. The menu is simple, rotates often but has something for everything. House-made meats, sauces, and the freshest veggies are all great reminders though, that this isn't a sandwich you could just whip up at home.
For breakfast, you can grab a number of egg sandwiches and wraps. The veggie bagel sandwich is true East Coast fare, slathered with a house-made cream cheese and a variety of veggies.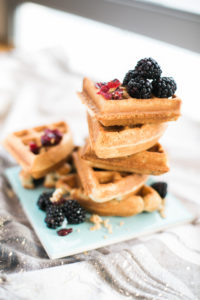 Or go sweet with Vanilla Belgium waffles, topped with fresh fruit. Oh, and did we mention select breakfast options are served all day? Because sometimes you just need an English muffin topped with a runny egg, crispy bacon, and melty cheese at 2 in the afternoon. We've all been there.
For lunch, the roast beef sandwich features house-made roast beef, caramelized onions, arugula, provolone and rounded off with a horseradish aioli with just the right amount of kick.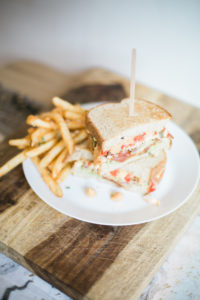 Or try the turkey Panini, with melty brie and a crisp, tart green apple. All sandwiches are accompanied by house-made chips or a cup of house-made soup, which rotates daily. If you're trying to get in your veggies, a fresh salad bar offers a wide array of choices to help add a little variety to your salad game.
And our favorite part—the lighter fare section of the menu. So often, while out shopping, you hit that afternoon slump. You have a few hours until your dinner reservation but you're hungry NOW. Try a piece of the Quiche of the Day or a slice of avocado toast to ward off those mid-afternoon hangry feelings.
Nothing on the menu is more than $12—most around $10—making it the perfect spot to fill your stomach and keep your wallet full, too.
Main Street Deli & Eatery is located at 525 Main Street. It is open 7 days a week, from 8 AM to 3 PM.
---
The Colony at White Pine Canyon is the largest gated ski-in / ski-out community in the United States. Our land spans 4600 acres, and approximately 90% of it will always be preserved as open space.
In winter, enjoy exclusive ski and snowboard access to one of North America's largest mountain resorts, Park City Mountain. In spring, the snow melts to reveal an amazing network of hiking, biking, and horseback riding trails, connecting to more than 400 miles of single-track trails throughout the surrounding area.
The Colony is just 35 minutes from Salt Lake International Airport and 5 minutes to Park City's historic Main Street, home to the Sundance Film Festival and world-class dining and shopping.