Park City Event Guide: October 19 – 21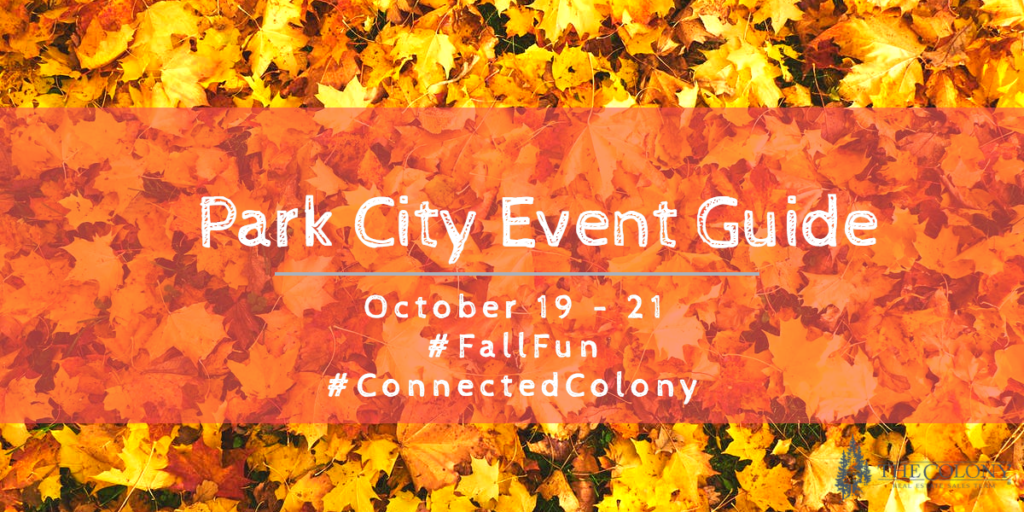 FALL FUN →
There are so many awesome autumn activities that you will be busy for DAYS if you try to hit them all. We have compiled the most complete guide to your fall-themed fun festivities. and you can find it RIGHT HERE. There are plenty of other things to do this weekend here in Park City, of course, so here's the rundown of the best of the rest!
FRIDAY, October 19
SLEEPOVER →

Stuffed Animal Sleepover
Park City Library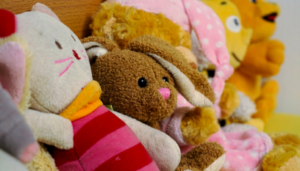 Trust us, if your little ones can bear to be away from their favorite friend for the night – they will LOVE. IT.
Here's how it works – you and your little one drop off the favorite (or maybe third-favorite) stuffed animal at the Park City Library. Then – the stuffed friends sleep over – and get into a bit of mischief – at the library, where super-secret cameras capture evidence. When you pick up your friend tomorrow morning, you'll get to enjoy the pictures of all the adventures they had. Animals should be picked up by noon on Saturday.

Parents' Survival Night
Fridays 6 – 9 PM
The Little Gym
The Little Gym of Park City is now open in the Iron Horse District – and hosts a Parents' Survival Night every Friday. Children ages 3 to 12-years-old get to burn energy in the gym, make crafts and eat snacks – while parents get a nice break.


SATURDAY, October 20
MOVE →
Saturday Morning Guided Walk | Snowshoe Tours
8:30 – 10 AM 
Swaner Nature Preserve & EcoCenter 
Time for the winter edition of the Nature Walks – where some of the walks turn into snowshoe sessions! Learn about wetland science, natural plant and animal species, and the history of the Swaner Preserve, search for and identify animal tracks and other signs of animal life.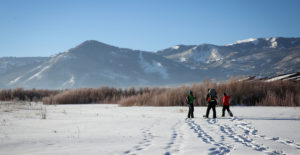 Swaner indicates that the outing is appropriate for all ages and takes place on generally flat terrain with a slight uphill grade – which could be challenging for younger children and some seniors.
Participants should wear sturdy, warm boots, snow pants, hats, gloves, a coat, and bring a water bottle. Snowshoes can be rented from the EcoCenter – $2.50 for members, $5 for non-members.
SHOP →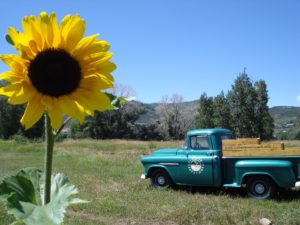 Copper Moose Farm Stand 
9 AM – 3 PM 
LAST EVENT ALERT!
Today is the last Saturday you will be able to enjoy all of Copper Moose Farm's great produce, honey, and flowers — plus some other locally produced goodies! The farm stand is open to the public for one last Saturday before the stand closes for the winter. (It will open occasionally during cold-weather months; you can find more info on the Copper Moose Farm website.) 
Copper Moose Farm operates on 3 acres, with a 2,400 sq ft passive solar greenhouse and two hoop houses. The Farm provides organically-grown vegetables and cut flowers for the Park City community.
DRINK →
Oktoberfest
Snowbird
Time is quickly draining for you to attend the annual Oktoberfest at Snowbird! The brew-fest is a family-friendly affair with fun, food, and, of course, practically bottomless brews. If you haven't gone yet – or you want to hit it up again – Saturday and Sunday will be your last chances.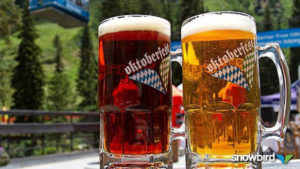 The annual festival includes a biergarten with more than 50 (yes, FIFTY) varieties of beer. The selections range from German-style brews to locally-crafted suds from Utah breweries (including Moab Brewery, Bohemian, Uinta, and Squatters), and you can save a few bucks on the beers by re-using one of your previously-purchased, 1-liter Snowbird Oktoberfest beer stein or mug (you know you have one. Or ten.).
Not into beer? No problem. A wine garden awaits and you can revisit your college drinking days in the Jagermeister tent.
(Safety note: PLEASE don't drink and drive. There's an Oktoberfest lodging special to make it easier for you to be safe and stay the night.)
Of course, with all those drinks, you're gonna need some food. Grab a brat, or some weisswurst, sauerkraut, apple strudel, spaetzle, beef rouladen, pretzels, and Bavarian roasted almonds. Beer and food are purchased a la carte. The brewskis flow from noon until 6:30 p.m., but get there this weekend because the keg is kicked till next year on Sunday!

SEE →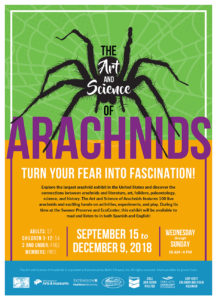 The Art and Science of Arachnids
Swaner Preserve & EcoCenter
Wednesdays – Sundays: 10 AM – 4 PM
This exhibit is seriously catching people in its net – and it just so happens to be the largest arachnid exhibit in the United States.
The exhibit guides visitors to explore connections between arachnids and literature, art, folklore, paleontology, science, and history. You'll see 100 live arachnids (!) and experience hands-on activities – hopefully, the live arachnids are not the hands-on activities, but you'll have to go see it in order to find out. INSIDER TIP: They feed the spiders on Thursdays – so that is a great time to go see some action.
This exhibit is available to read and listen to in both Spanish and English, and is free for members; for pricing and other info, click here.
SUNDAY, October 21
CREATE →
Swaner Craft Sunday 
11 AM – 1 PM 
Swaner EcoCenter


Swaner Preserve & EcoCenter offers a nature-themed craft every Sunday, from 11 a.m. to 1 p.m. All ages are welcome.
~
Body and Soul
Kimball Art Center
Through November 4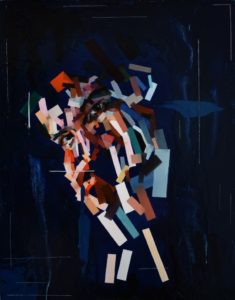 Never in history have we (ok, some of us) been more inundated with images – at least from a social media perspective. Landscapes, pictures of home design and architecture, candids (does such a thing even exist anymore?) but especially the new self-portrait – those supernumerary selfies – are shared and consumed relentlessly across social channels.
Kimball Art Center's new exhibit, Body and Soul, features 24 Utah-based artists and explores the lasting power of what you could call the "legit-art selfie" genre across contemporary painting, photography, text-based installations, and more. From the Kimball Art Center website:
"Established tropes are both embraced and reinvented, presenting diverse approaches to portraiture as a means of commemoration, reflection, and social critique. From faithful likeness to fantasy and fracture, the power of portraits is that they are about more than what we look like; they reveal who we are." Admission is free; the exhibit will run through November 4.
~
Backroads Americana by Tom Kelly
11 AM – 6 PM @ Artique Gallery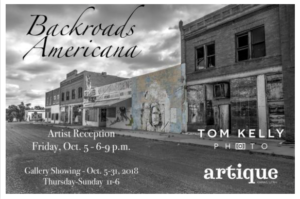 Park City's own renowned landscape photographer Tom Kelly is back with a new gallery show! This one takes a look at rural scenes discovered on back road highways. From the wide-open deserts and plains of the west to the cornfields of America's heartland, his images show the countryside we usually miss in our travels. You'll find the Artique Gallery at 283 N. Main St, Kamas. Tom's exhibit runs through October 31, 2018.
~
Park City Film Series: "Juliet, Naked"
6 PM @ Jim Santy Auditorium 
Park City Library 
From the Park City Film Series:
"Annie (Rose Byrne) is stuck in a long-term relationship with Duncan (Chris O'Dowd) – an obsessive fan of obscure rocker Tucker Crowe (Ethan Hawke). When the acoustic demo of Tucker's hit record from 25 years ago surfaces, its release leads to a life-changing encounter with the elusive rocker himself. Based on the novel by Nick Hornby, Juliet, Naked is a comic account of life's second chances."
DURING THE WEEK
Monday, October 22
Little Naturalist
10 – 11 AM @ Swaner EcoCenter 
Little Naturalist is a program where 3- to 5-year-olds get to learn about animals, their habitats, the environment, and nature. Twice a month, October through May, your little ones will read a nature-themed book, explore the natural world, and complete a craft.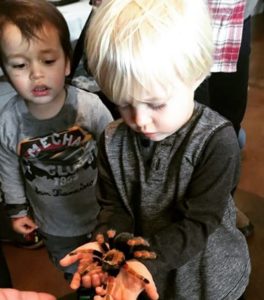 This Monday, the books will be: "From Seed to Pumpkin," by Wendy Pfeffer & Autumn; along with a pop-up book by David A. Carter. Kiddos will also get to paint their very own pumpkin; other activities in this series can include snowshoeing on the Preserve, playing with live reptiles and amphibians, and upcycling old materials into holiday decorations (sign us up for an adult version of this class, please!).
Cost is just $2.00 per child, with an option to buy a $15.00 punch card good for 10 programs (and it never expires!) One caregiver must accompany children to participate. Please be prepared to be outdoors! 
Tuesday, October 23

Strong Parents, Stable Children
9 AM – 1 PM @ Sheldon Richins Building
It's no surprise that parents and children operate at their best when they are surrounded by caring people working to ensure they reach their full potential in a supportive way. Participants in this workshop will learn new strategies to help families build protective factors and enable children to thrive. This is a free event.
~
Mindfulness, Elevated
6 – 8 PM @ LiVeWell Center
Weekly on Tuesdays
This is an 8-week mindfulness experience at the Park City Hospital's LiVeWell Center. Participants who have already created a mindfulness practice will elevate their learning about the Four Foundations of Mindfulness:
Mindfulness of Body

Mindfulness of Life

Mindfulness of Effort

Mindfulness of Mind
Two weeks will be spent learning practices from each foundation; classes are taught by mindfulness expert Rebecca Brenner. The course repeats each Tuesday evening through December 11, 2018.
~
Prop 4: Solution or Mistake?
7 – 9 PM @ St. Luke's Episcopal Church
Gerrymandering is the practice of the political party in power of drawing boundaries for voting districts to favor themselves in future elections.
The Project for Deeper Understanding will examine whether Proposition 4 a wise approach to solving the issue, whether there could be unintended consequences – and if it will really affect how the political system functions. Every citizen is invited to attend the forum, which is free, and will feature an hour of panel discussion will be followed by audience Q&A.
UPCOMING EVENTS
Write these in your calendar!
October 25, 26, 27 → Fall Dumpster Days @ Recyle Utah; 9 a.m. – 4 p.m.
October 27 → Free Screening of Frankenweenie; 4 p.m. @ Jim Santy
October 29 → Storymine Live: Afraid; 6:30 p.m. @ Lucky Ones (Park City Library)
*****************************************************************************************
Tuesday, October 30 → Last day to register to vote online or at your county clerk's office.
*****************************************************************************************
Wednesday, October 31 → Transylvania Tea Party Blood Drive | 10 a.m. – 3 p.m. @ Snow Park Lodge
Friday, November 9 → Live PC Give PC | All day long – all over Park City
Saturday, November 17  → KPCW's Main Street Music Crawl | 7:30 p.m. @ Historic Main Street
Saturday, December 15 → Santa Comes Down Town Lift | 5:30 p.m. @ Town Lift Plaza
---
The Colony at White Pine Canyon is the largest gated ski-in / ski-out community in the United States. Our land spans 4600 acres, and approximately 90% of it will always be preserved as open space.
In winter, enjoy exclusive ski and snowboard access to one of North America's largest mountain resorts, Park City Mountain. In spring, the snow melts to reveal an amazing network of hiking, biking, and horseback riding trails, connecting to more than 400 miles of single-track trails throughout the surrounding area.
The Colony is just 35 minutes from Salt Lake International Airport and minutes to Park City's historic Main Street, home to the Sundance Film Festival and world-class dining and shopping.