Park City Event Guide: October 26 – 28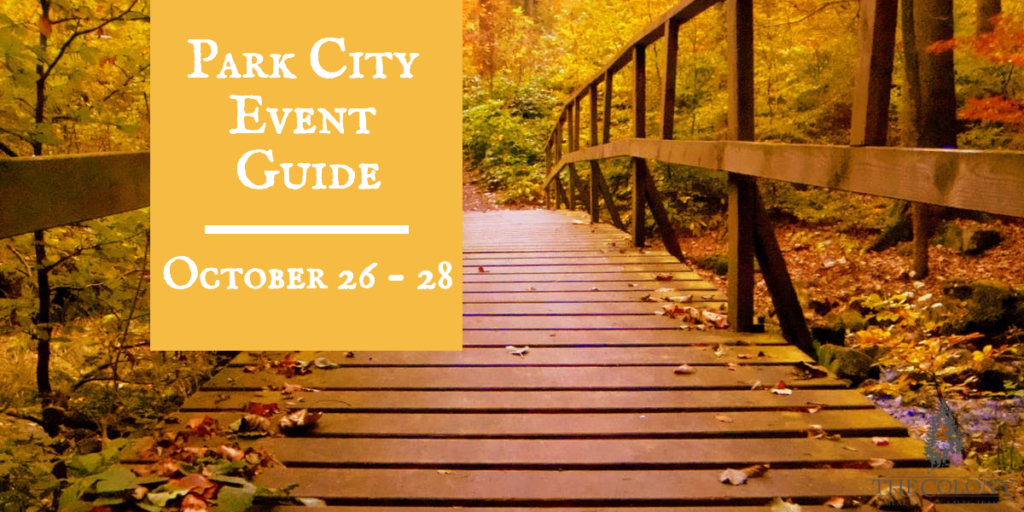 This weekend, let the leaves linger on the lawn a little longer –  and get out to enjoy these last lovely in-between-cool-and-cold days. Between our guide to Fall Fun and this weekend's events list, there are plenty of opportunities to do just that. 
FRIDAY, October 26
MOVE ON MAIN STREET →
The Art of Movement
Morning Classes M, W, F
The Paint Mixer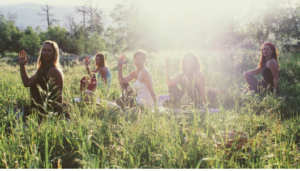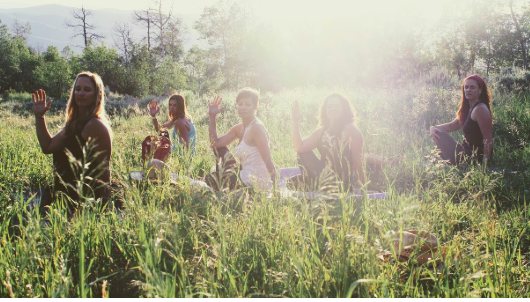 A new partnership in wellness between Park City's The Paint Mixer and local coach and trainer Jess McCurdy, The Art of Movement is a new way to be creative in a space usually reserved for paint and canvas. Join Jess for a focus on mind-body alignment, as she teaches three of her usual classes in a brand-new setting.
Sunrise GRIT 45 (strength conditioning), Vinyasa Yoga, Sweat & Flow (30-minute HIIT & 30-minute yoga), and GRIT 60 (strength conditioning) are offered Mondays, Wednesdays, and Fridays, with classes at 6 a.m., 7:30 a.m. and 9 a.m. (Check the schedule for specifics!) Drop-ins are $20, locals also have the option of a punch pass – which gets you ten classes for $180.
CREATE →
Artful Afternoons
1 – 4 PM @ Kimball Art Center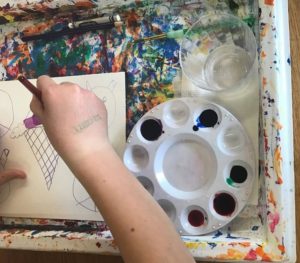 This is a fun Friday after-school activities for kids ages 6 through 10. Participants get to explore art using a variety of fun materials each week. This week, build in 3D: kids will engineer structures out of bamboo, cardboard, and other materials. Drop-ins are welcome, just $25 to participate.  Build in 3D – Engineer structures out of bamboo, cardboard and other materials. Upcoming classes:
November 2: The Art of Transparency: Create a faux stained-glass

November 9: Clay: Create a literary character out of clay using hand-building techniques

November  16: Artful Animation: From hand-drawn to claymation, bring your stories to life

November 30: Holiday Cards: Make one – and send it!
~
Wheel Try It – Open Studio
1 – 4 PM @ Kimball Art Center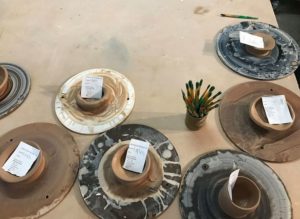 The clay studio at Kimball has opened its doors each Friday this fall – for anyone who wants to take a crack at clay. It's not a class, but a studio staffer will do a demo at the top of the session on either a hand-building or wheel-throwing technique. The fee includes enough clay for two completed pieces – along with firing and glazing.
~
Art Elevated
5 PM DEADLINE

Friday, October 26 is the deadline to apply to have your art included in the Local Artisanal Holiday Market.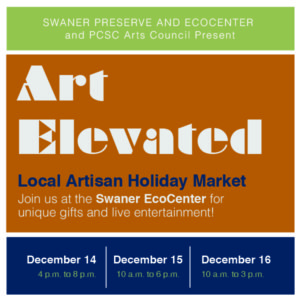 The Market takes place at the Swaner EcoCenter on December 14, 15, and 16. The Market gives local the artists the chance for exposure – and it gives our community the chance to purchase hyper-local and unique gifts for the holidays.
~

Paint & Sip: Halloween Painting Party
"Fire in the Sky"
6:30 PM @ The Paint Mixer
(21 & Over)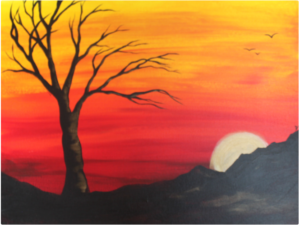 Pop into The Park City Paint Mixer to create this lovely fall picture. Step-by-step instruction is provided, as well as all materials. Snacks, beer, and wine are all available for purchase. And – best of all – you get to take your painting home with you at the end of the evening!
Register HERE.
LEARN →
Utah History Lecture Series
4 PM @ Park City Library
Speaker: Lee Benson 
Lee Benson will speak on the topic of David Eccles, owner of Utah Construction Company, which built Hoover Dam. Benson is a published author who writes the weekly "About Utah" column for the Deseret News. His writings cover a range of Utah topics, and this lecture will focus on the Eccles family and fortune, about which he wrote last year.
Benson, a Utah native who lives in Park City, will discuss what he learned as part of the Utah History Lecture Series at 4 p.m. in the Park City Library's Community Room (3rd floor). The event is free and open to the public, but RSVPs are required (To RSVP, email malena.stevens@parkcity.org.)
SURVIVE →

Parents' Survival Night
Fridays 6 – 9 PM
The Little Gym
The Little Gym of Park City is now open in the Iron Horse District – and hosts a Parents' Survival Night every Friday. Children ages 3 to 12-years-old get to burn energy in the gym, make crafts and eat snacks – while parents get a nice break.
MAKE SOME MAGIC →
Wizard's Train 
7 PM @ Heber Valley Railroad
Rustle up your robes and wand  – and come and ride the
Wizard's Train at the Heber Valley Railroad
. Get there by 6:30 for photos with the characters, and grab your seats for a 7 p.m. departure. The ride (a two-hour round trip) is full of entertainment from popular characters (did someone say… Harry Potter?!), plus trivia, games, great photo opportunities, and other surprises!
Additional food and snacks available for purchase in the concession car, as well as wands, and other magical things, including select licensed Harry Potter items!  If you can't make it Friday, the final wizard train takes off on Monday, October 29.

SEE →
The SteelDrivers
8 PM @ The Egyptian Theatre
A group of seasoned string-band veterans with a 2016 Grammy – what more could you ask for? The SteelDrivers creates new music with an old feeling. Catch them at the Egyptian Theatre through October 27.
~
Park City Institute Presents:
The New Chinese Acrobats
7:30 PM @ Eccles Center Theater (PCHS)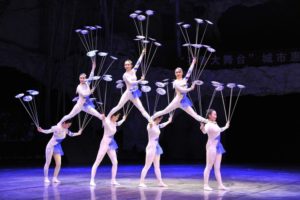 This is an award-winning troupe in a show that is guaranteed to catch – and keep – your attention! It was created in association with the world-famous Cirque Éloize and features the best of China's ancient folk art in a contemporary, innovative style. Click HERE for more information – and to buy tickets.

STROLL →
Last Friday Gallery Stroll
6 PM @ Various Park City Galleries

This fun – and free – final-Friday-of-the-month event is a terrific way to get out, explore our Park City community, and to increase your exposure to our incredibly talented pool of local artists.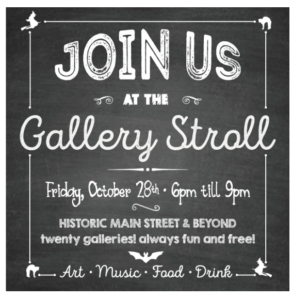 Park City's art scene is one that is surprisingly robust; our galleries house and feature a variety of unique local, national, and international art collections. So – on the last Friday of the month, 19 members of the Park City Gallery Association open their doors for you to enjoy them!
Light refreshments are served and you get to explore the latest installations – while enjoying a fabulous alpine evening on Park City's Historic Main Street.
~
Art Talks – Interactive Gallery Tour
6 PM  @ Kimball Art Center
Enjoy an interactive gallery stroll at the Kimball. Tours and conversations will be connected to our exhibition. Tours begin at 6 and 7 p.m.

SEE →

Giving a Bleep
8 PM @ The Prospector Theater

Park City is all about nonprofits. So much so – that we have non-profits dedicated to raising money to give to *other* non-profits. One such group is "Giving a Bleep." The organization puts on plays, event, and seminars – and its signature event is a full-length musical comedy written by, for and starring Park City locals.  Grab your tickets for one of the shows HERE.
~
SATURDAY, October 27
MOVE →
Saturday Morning Guided Walk | Snowshoe Tours
8:30 – 10 AM 
Swaner Nature Preserve & EcoCenter 
Time for the winter edition of the Nature Walks – where some of the walks turn into snowshoe sessions! Learn about wetland science, natural plant and animal species, and the history of the Swaner Preserve, search for and identify animal tracks and other signs of animal life.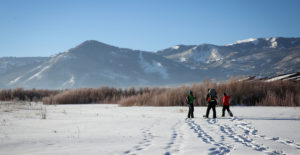 Swaner indicates that the outing is appropriate for all ages and takes place on generally flat terrain with a slight uphill grade – which could be challenging for younger children and some seniors.
Participants should wear sturdy, warm boots, snow pants, hats, gloves, a coat, and bring a water bottle. Snowshoes can be rented from the EcoCenter – $2.50 for members, $5 for non-members.
DUMP IT →
Fall Dumpster Days
9 AM – 4 PM @ Recycle Utah


Haul your garbage and yard waste to Woodbine Way instead of to the dump. Two large bins will be placed there to collect residential waste only (no hazardous waste, mattresses, refrigerators, tires or business waste will be accepted).
Recycle Utah requests dumpsters be used only during designated drop-off hours. Participants should be prepared to lift their items into the dumpster with minimal assistance – though volunteers will be available to help if needed.
TRICK-OR-TREAT →
Halloween Party 
1 – 3 PM @ National Ability Center
Enjoy a safe space to celebrate Halloween with trick-or-treating around the ranch, arts & crafts, family fun activities and more. This party is Halloween tailored to your child's abilities. An RSVP is encouraged; please wear friendly costumes!
WATCH →

Improvised Fairy Tales
3 PM @ Park City Library

Back – yet again – by popular demand, this is a chance for you and your family to see your favorite fairy tales in a way that you never have – and never will again!

CREATE →
Mystical Owl
3 – 5 PM @ The Paint Mixer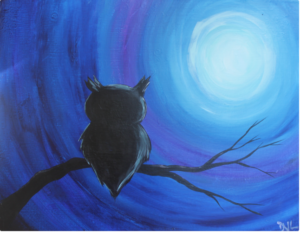 Step-by-step instruction is provided, as well as all materials. Snacks and beverages (no alcohol served) are available for purchase. And – best of all – you get to take your painting home with you at the end of the class! Register HERE. All ages are welcome

SUPPORT →
Open House
4 PM @ NEW Children's Justice Center
Summit County
Tour the future home of the Summit County Children's Justice Center – and meet the team of professionals who serve local victims of child abuse. From the CJC website: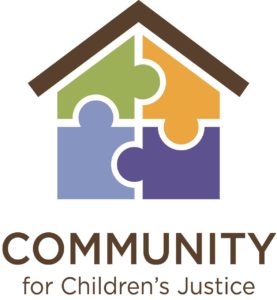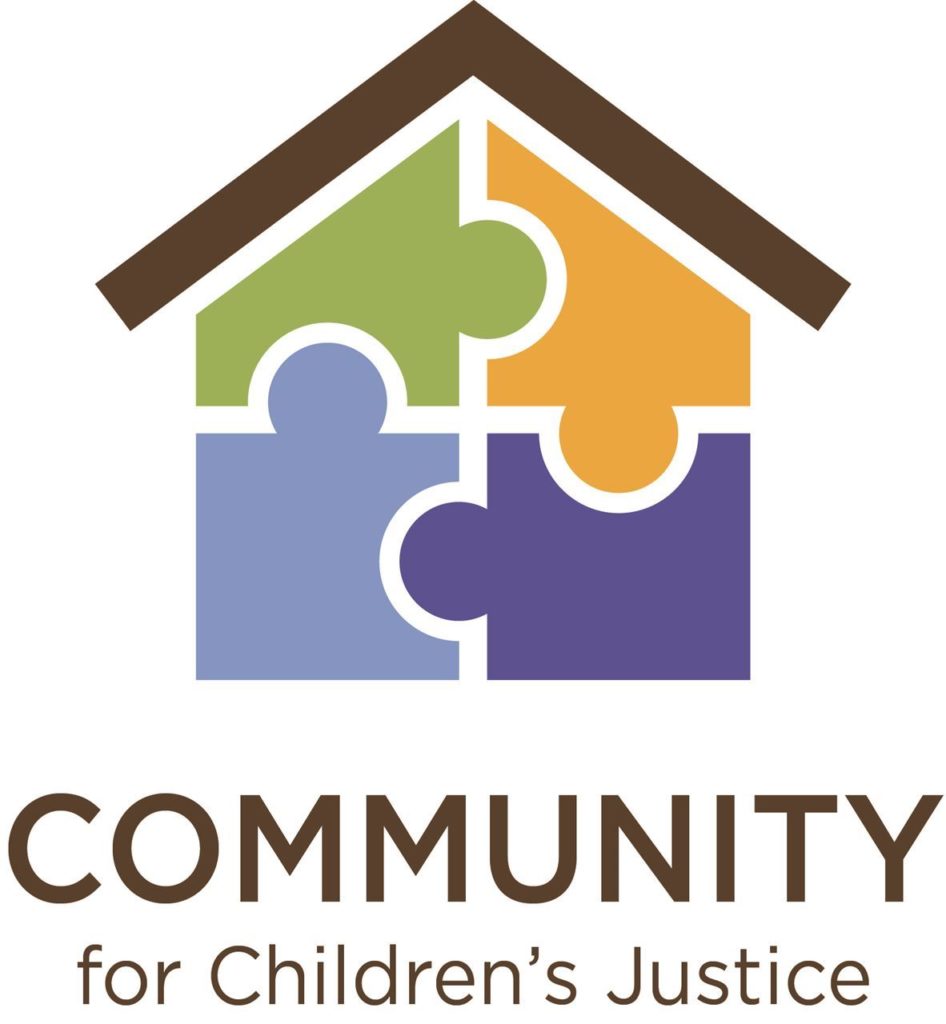 "The Summit County Children's Justice Center is the first step in the child abuse investigation process and provides a neutral, comfortable environment designed to put a child at ease. A non-leading interview is conducted by a forensic interviewer to get to the truth about what a child may have experienced.


Each interview is video-recorded to be used as the child's voice during the investigation process. This aids not only in the prosecution of these offenses but also allows the child to tell their story once and move on to the process of healing. Our team is made up of Summit County and Park City Police detectives, caseworkers, prosecutors, victim advocates, and trauma-trained therapists and medical staff."
Learn more about the good work this group does with a visit to the brand-new Summit County Children's Justice Center. You'll find it at the "zebra house" – 5870 Silver Summit Parkway. 
WATCH →
Park City Film Series Presents: "Frankenweenie"
4 PM @ Jim Santy Auditorium
Park City Library


Join the fun with a free screening of "Frankenweenie" – a Tim Burton flick about Sparky the undead dog. Rated PG, this animated film is presented by PCMC and Summit County RAP Tax, in partnership with Park City Library for Halloween.
~
Halloween Movie Night
4 PM @ DeJoria Center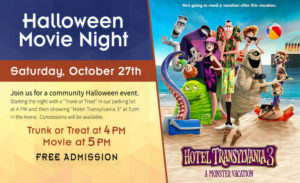 You won't have to lift a finger for a full night of family Halloween fun at the DeJoria Center. The community event begins with a trunk-or-treat in the parking lot. Stick around after that, because "Hotel Transylvania 3" screens at 5 p.m. in the Arena (food and drinks will be available).
~

Park City Institute Presents:
Warren Miller's Face of Winter
6 PM @ The Eccles Theater (PCHS)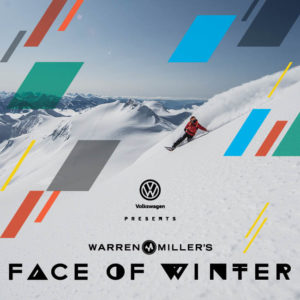 It's that time again – time for a Warren Miller movie to get all the bros in your life pumped up for ski season. And because ski movies are more fun to watch on the big screen, grab your squad and settle in for the 69th Warren Miller flick – one that pays homage to Miller, the man who started it all, who passed away this year.
~
LEARN →
The Nature Fix – Florence Williams
6 PM @ Swaner EcoCenter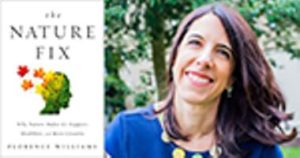 This one is a match made in Park City heaven – journalist and author Florence Williams will be at Swaner to speak on her new book, "The Nature Fix – Why Nature Makes Us Happier, Healthier, and More Creative."
Williams'  research uncovered what many Parkites already know to be true: the powers of the natural world and how they improve health, promote reflection and innovation, and strengthen our relationships. The event starts at 6 p.m. (doors open at 5:30), and the event is first come, first served with limited space.
CREATE →
Halloween Paint Night
6:30 PM @ DeJoria Center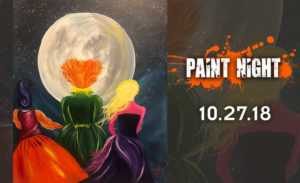 If you still have energy after the trunk-or-treat and Halloween movie showing, join in the DeJoria Center's "no talent required" Family Halloween Paint Night. $25 for 11 and older, $20 for those younger than 11. Food and drinks will be available for purchase.
~
Paint & Sip: "Blue Mountains"
7 PM @ The Paint Mixer
(21 & Over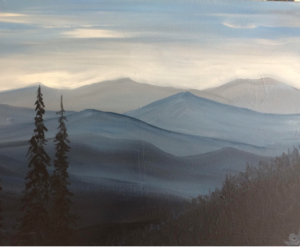 Here's your chance to re-create this mountain majesty. Step-by-step instruction is provided, as well as all materials. Snacks, beer, and wine are all available for purchase. And – best of all – you get to take your painting home with you at the end of the evening! Register HERE.
WELCOME WINTER →
Jan's Winter Welcome
6 PM @ Stein Eriksen Lodge

You know winter is nearly here when you start to hear about JANS Winter Welcome (JWW)! This year marks the 38th for  the premiere fundraising event, created to support the Youth Sports Alliance (YSA) and youth winter sports programs in Park City.
Each year, YSA raises vital funds to support more than 2,600 kids participating in the seven YSA-supported competitive winter sports programs and YSA's after-school programs, Get Out & Play and ACTIV8.
The event is sold out, but opportunity tickets are still available. To be put on the waitlist for this event, contact Laurie Santoro at admin@ysaparkcity.org.
I JUST WANNA DANCE →
Freaky Funky Halloween Dance Party
8 PM @  OP Rockwell
Halloween. Dancing. The Breakfast Klub. OP Rockwell. What more do we have to say? Dress up, enjoy a beverage or two, and hit the dance floor! Doors open at 8 p.m.
SUNDAY, October 28
EAT →
Sunday Brunch
State Road Restaurant
10 AM – 2 PM @ DeJoria Center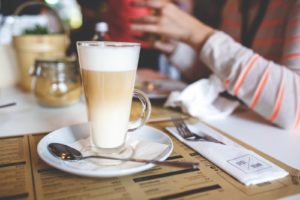 Take in a beautiful view of the High Star Ranch while you tuck into a legit Sunday brunch. With selections like a smoothie of the day, Pork Benedict, and Fried Egg BLTs, this is one brunch you want to build up an appetite to enjoy!
SEE →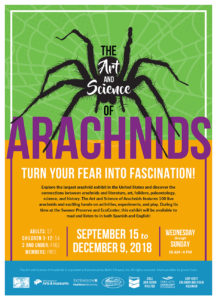 The Art and Science of Arachnids
Swaner Preserve & EcoCenter
Wednesdays – Sundays: 10 AM – 4 PM
This exhibit is seriously catching people in its net – and it just so happens to be the largest arachnid exhibit in the United States.
The exhibit guides visitors to explore connections between arachnids and literature, art, folklore, paleontology, science, and history. You'll see 100 live arachnids (!) and experience hands-on activities – hopefully, the live arachnids are not the hands-on activities, but you'll have to go see it in order to find out. INSIDER TIP: They feed the spiders on Thursdays – so that is a great time to go see some action.
This exhibit is available to read and listen to in both Spanish and English, and is free for members; for pricing and other info, click here.
Body and Soul
Kimball Art Center
Through November 4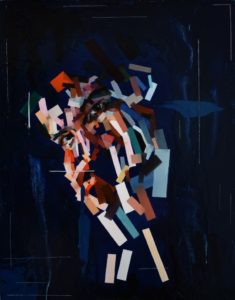 Kimball Art Center's current exhibit, Body and Soul, features 24 Utah-based artists and explores the lasting power of what you could call the "legit-art selfie" genre across contemporary painting, photography, text-based installations, and more. From the Kimball Art Center website:
"Established tropes are both embraced and reinvented, presenting diverse approaches to portraiture as a means of commemoration, reflection, and social critique. From faithful likeness to fantasy and fracture, the power of portraits is that they are about more than what we look like; they reveal who we are." Admission is free; the exhibit will run through November 4.
CREATE →
Open Studio
12 – 2 PM @ The Paint Mixer

Whether you want extra painting practice, some alone creative time – or just the chance to make a painting with no guided instruction, Open Studio is a great Sunday afternoon option.


Pick any one of the paintings and follow the written instructions – or just do your own thing. Materials are provided, guidance is not. Register for the session here.


WATCH →
Park City Film Series Presents: "The Wife"
6 PM @ Jim Santy Auditorium
Park City Library

From the Park City Film Series:
"THE WIFE interweaves the story of the couple's youthful passion and ambition with a portrait of a marriage, thirty-plus years later–a life of shared compromises. Joan pours her considerable intellect, grace, charm, and diplomacy into the private role of the Great Man's Wife. Joe is about to be awarded the Nobel Prize for his acclaimed and prolific body of work, but bubbling undercurrents may get in the way." You can purchase tickets online or at the door.
DURING THE WEEK
Community Engagement Open House – Session 1
Monday, October 29
5:30 PM @ Sheldon Richins Building

Park City School District invites you to attend one of the engagement sessions on Oct. 29. These are designed to inform the community about the district's launch of its master education planning process. More information can be found HERE.
~
Storymine Live: Afraid
Monday, October 29th
6:30 PM @ Lucky Ones
(Library Coffee Shop)
Be afraid – be very afraid. Or, just listen to other people's stories about when *they* were. Join in and hear live stories from your fellow Parkites on the patio. Come with a story to tell about being afraid or just to enjoy. Five storytellers picked at random and will have five minutes to tell a true story about being afraid. All ages welcome. Brought to you by Park City Improv, Park City Toastmasters, and Park City Library.
Last Day to Register to Vote
Tuesday, October 30

Register to vote online or at your county clerk's office.
~
Arachnids: After Dark! 
Tuesday, October 30
6 – 8:30 PM @ Swaner EcoCenter
Explore the largest arachnid exhibit in the United States…after dark this time! Plus – you can enjoy creepy crawly arachnid trick-or-treat activities and take a walk on the Preserve at night – spooky! Come in costume and bring a flashlight; candy will be distributed at each activity station.
~
UPCOMING EVENTS
Write these in your calendar:
Wednesday, October 31 – Boo at the Zoo
Wednesday, October 31 – Halloween on Main Street
Wednesday, October 31

→ Transylvania Tea Party Blood Drive | 10 a – 3 p @ Snow Park Lodge

Friday, November 9

→ Live PC Give PC | All day long – all over Park City

Saturday, November 17

 → KPCW's

Main Street Music Crawl

| 7:30 p.m. @ Historic Main Street

Saturday, December 15 → Santa Comes Down Town Lift | 5:30 p.m. @ Town Lift Plaza
---
The Colony at White Pine Canyon is the largest gated ski-in / ski-out community in the United States. Our land spans 4600 acres, and approximately 90% of it will always be preserved as open space.
In winter, enjoy exclusive ski and snowboard access to one of North America's largest mountain resorts, Park City Mountain. In spring, the snow melts to reveal an amazing network of hiking, biking, and horseback riding trails, connecting to more than 400 miles of single-track trails throughout the surrounding area.
The Colony is just 35 minutes from Salt Lake International Airport and minutes to Park City's historic Main Street, home to the Sundance Film Festival and world-class dining and shopping.