Park City Event Guide: December 14 – 16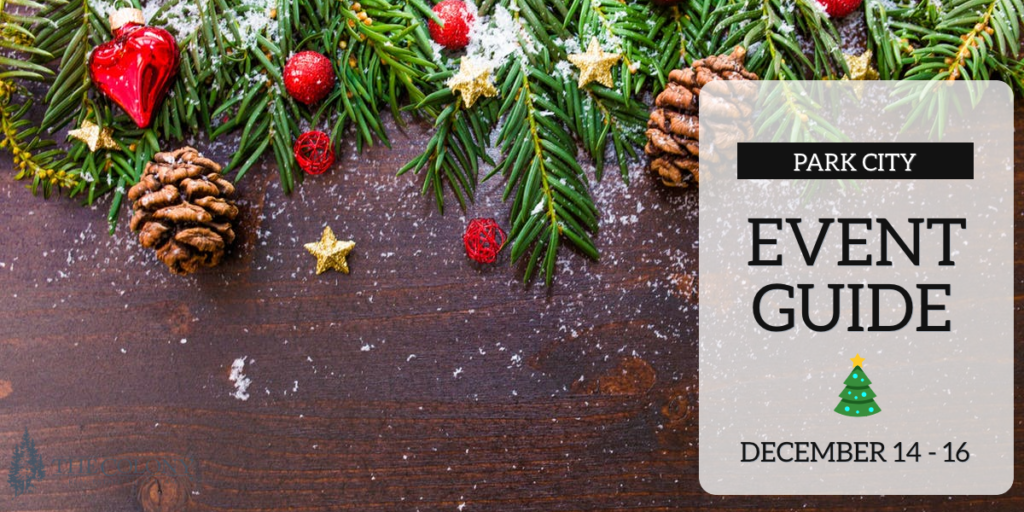 We are fewer than two weeks away from Christmas, and this weekend is the big one, when the big guy himself makes his way into town in the most quintessential Park-City way possible.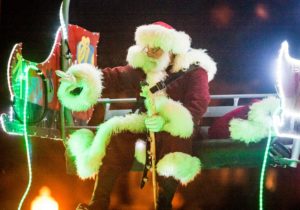 If you've never been to see Santa come down Town Lift, you are in for a treat! If you have, you know to show up early and enjoy the free hot chocolate and cookies (provided by Vail's Park City Mountain), and to get into position so you don't miss it when that lighted chair first appears over the top of the hill!
FRIDAY, DECEMBER 14
CREATE →
Artful Afternoons
1 – 3:30 PM @ Kimball Art Center
Drop-ins are welcome for this Friday afternoon class. Appropriate for kiddos ages 6 – 10, participants get to explore art using a variety of fun materials.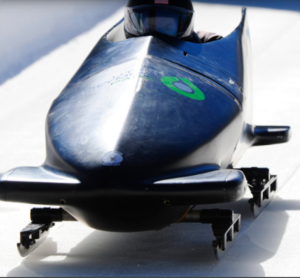 IBSF Para World Cup and IBSF Youth Series
3 PM @ Utah Olympic Park
An international sliding event with the best para-athletes and the best up-and-coming youth athletes from all around the world! Sliding events at the Utah Olympic Park in Park City are free and open to the public.
Friday, December 14 @ 3 PM → Para Bobsled
Saturday, December 15:
10 am | Para Bobsled

1 pm | Youth Skeleton

3 pm | Youth Monobob
Aprés Live Music
2:30 PM @ Umbrella Bar, Canyons Village
D.J. Velvet will be spinning at the Umbrella Bar at Canyons Village to set the mood for aprés fun!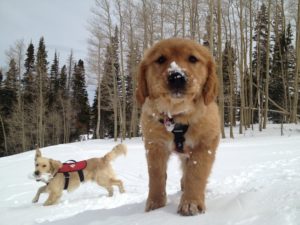 Avalanche Dog Meet & Greet
4:30 PM @ Ski Beach – Canyons Village
What could be better than an apés with avalanche puppies?! They are out for a meet-and-greet each and every Friday at the Ski Beach. Be sure to bring your Epic Pass — the resort photographers will be on-hand to take pictures.
Park City Film: "Can You Ever Forgive Me?"
8 PM @ Jim Santy Auditorium 
From the Park City Film website:
"Melissa McCarthy stars as Lee Israel, the best-selling celebrity biographer (and cat lover) who made her living in the 1970's and 80's profiling the likes of Katharine Hepburn, Tallulah Bankhead, and Estée Lauder. When Lee found herself unable to get published because she had fallen out of step with the marketplace, she turned her art form to deception and became an accomplished forger. This is a humorous and moving story of her life of crime." Friday and Saturday: 8 p.m., Sunday: 6 p.m. 
HOLIDAY HAPPENINGS →
Zermatt Swiss Christmas Market
11 AM – 7 PM @ Zermatt Resort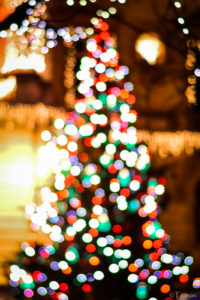 A holiday event chock-full of fun, with activities like ornament decorating, gingerbread-house or wreath building, and Mrs. Claus storytelling. There is, of course, a Christmas Market, with dozens of local vendors displaying their wares. Plus, Ryan Shupe and the Rubber Band will put on a concert on Thursday at 7:30 p.m. For more information, click here!
~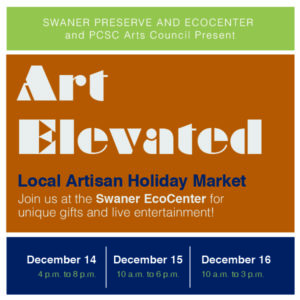 Local Artisanal Holiday Market
4 – 8 PM @ Swaner Preserve and EcoCenter
This weekend, zip over to Swaner Preserve and EcoCenter for another event loaded with unique gifts and holiday festivities. Art Elevated is a collaboration between Swaner, Park City Summit County Arts Council, and Park City Professional Artists Association.
The annual market runs Friday through Sunday, with absolutely gorgeous, one-of-a-kind items –all created by 20 local artists and artisans– for the buying! Choose from paintings, photos, books, jewelry, ceramics, fabric, textiles, and sculpture. 
In addition to shopping, there will be live music, entertainment, and featured demonstrations. For example, on Saturday, from 11 – 2, you can enjoy "Fine Cholocates and Fanciful Confections" from Tandem Chocolates, which will be followed by a "Festive Fiddle" performance.
~
Park City Holiday Spectacular and Sing-A-Long!
7:30 PM @ Egyptian Theatre
Dec 14th – 16th 2018
Sing along with local talent at this annual holiday variety showcase. Called Park City's best holiday family tradition, the Holiday Spectacular features a wide spectrum of performance and is perfect for all ages! Friday and Saturday night shows are at 7:30 p.m.; Sunday's show begins at 6 p.m.
~
The Oak Ridge Boys
7 PM @ DeJoria Center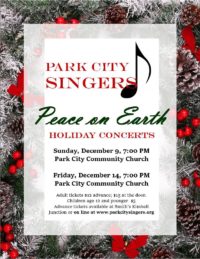 Celebrate Christmas with Grammy Award-winning Country Music Hall of Famers at DeJoria. The songs are a mixture of traditional and contemporary songs—including religious, romantic and fun holiday tunes. 
Park City Community Singers
7 PM @ Park City Community Church
This is the final Christmas concert from Park City Singers. This year, there are more opportunities for the audience to sing along with the choir, which is an all-volunteer community group.
SATURDAY, DECEMBER 15
MOVE →
Snowshoe with L.L.Bean
7 – 10 AM @ Quinn's Junction
L.L.Bean Park City is leading a snowshoe at Round Valley, at an easy to moderate activity level. Participants for this free event are encouraged to dress for the weather, and to bring snowshoes!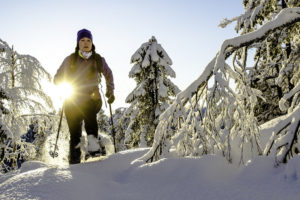 ~
Snowshoe Tour
8:30 – 10 AM
Swaner Nature Preserve & EcoCenter
Learn about wetland science, natural plant and animal species, and the history of the Swaner Preserve, search for and identify animal tracks and other signs of animal life. Wear sturdy, warm boots, snow pants, hats, gloves, a coat, and bring a water bottle. Snowshoes can be rented from the EcoCenter – $2.50 for members, $5 for non-members.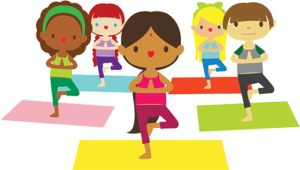 Holiday Family Yoga
3 – 4 PM @ The Shop
The 9th Annual Family Holiday Yoga class, with Randi Jo. Yoga, mindfulness, music, dancing, storytelling, and journaling. All ages are welcome – no yoga experience is necessary. (This class has a suggested donation of $10 each or $25 for a family of four.) (This will repeat as a Family Yoga class each Saturday at The Yoga Shop.)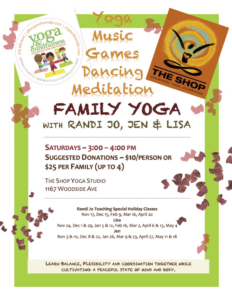 Toddler Time
11:30 AM @ Summit County Library (Kimball Jct.)
This is the perfect time for 2-3-year-olds to wiggle! Slightly more advanced bouncing, singing, dancing and giggling with a couple of picture books thrown into the mix. Check the library website for many more children's programs and events.
HOLIDAY HAPPENINGS →
Breakfast with Santa
8:30 – 11:30 AM @ Zermatt Resort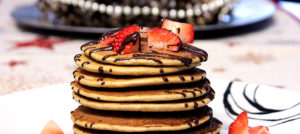 Enjoy a delicious breakfast with the big guy to fuel up for the Christmas Market shopping and activities.
Gingerbread Houses I & II
10 AM & 1 PM @ Kimball Art Center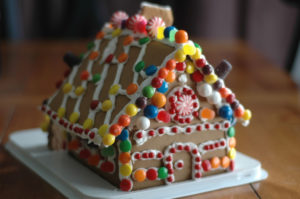 Create your own gingerbread house from the ground up! You'll use icing, graham crackers, candy and more – but register early, because, as you might imagine, this is a pretty popular class. (Also, be sure to let KAC know if you have any food allergies ahead of time.) There will be a couple more gingerbread house classes this season: Monday, December 17 and Tuesday, December 18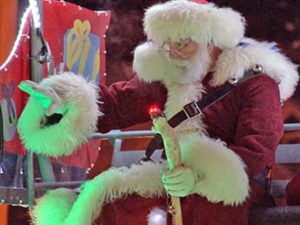 Santa Comes Down Town Lift
5:30 p.m. @ Town Lift Plaza
THIS is the holiday event that so many of us have been waiting for! Ok, well, so many of us with little ones. But if you don't have any to bring, don't let that stop you from this magical Park City tradition. Here's the schedule of events:
5:30 PM → Complimentary hot cocoa, holiday cookies & community cheer
5:30 PM → Live Music by Paul Cave
6 PM → Santa Arrives! Watch him ride down Town Lift in a lighted chair, er, sleigh
6 PM → Pictures with Santa; be sure to bring your Epic Pass for easy connection to your account
Figure Skating Holiday Show
4:30 – 7 PM @ Park City Ice Arena
Figure Skating Club of Park City
This fun family event at the Park City Ice Arena will be full of ice skating and holiday music. Skaters include members of the Figure Skating Club of Park City, Park City Icing Synchronized Skating Teams, and Park City Ice Arena Professionals.
Horse-Drawn Sleigh Rides with Santa
Homestead Resort & Soldier Hollow
A horse-drawn sleigh ride with a stop at the North Pole to spend some time with Santa! There are a couple of options for the experience (run by Rocky Mountain Outfitters), one at the Homestead Resort and the other at Soldier Hollow.

Homestead Resort:
Hop on this horse-drawn buggy or sleigh ride around one of Utah's oldest running resorts. Homestead is nestled in Heber Valley, just outside of Midway. From the website:
"Our beautiful teams of Clydesdales, Belgians, and spotted draft horses will pull you through a nice scenic view of Heber Valley as well as breathtaking views of the Wasatch Mountains. We have buggies, wagons, and sleighs to accommodate groups of all sizes."
Sleigh rides run from 3:15 p.m. to 8:30 p.m. Daytime sleigh rides are also available, and you're invited to call to inquire: 435-654-1655.
Soldier Hollow:
Bring your family and a bunch of friends anytime through December 22nd. This horse-drawn sleigh ride takes you right to see Santa himself! All Santa sleighs are group rides, and in the event of inclement weather or due to any lack of snow, sleighs will be swapped for horse-drawn wagons. Sleighs can seat up to 12-14 people, and run from 2:30 p.m. until 8 p.m.
~
The Great Christmas Adventure
Heber City
This is a whole new Christmas activity, put on by a local production company called Popcorn Media. It's described as a walking and riding theatrical experience. From the website: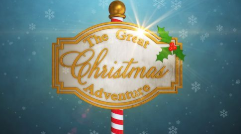 Fly on Santa's Sleigh!
Journey to the North Pole while flying on Santa's indoor sleigh ride in this immersive holiday experience designed for the whole family to enjoy together!
Experience Elf Life!
Discover the magic of Christmas through our new holiday window scavenger hunt.  Throw snowballs, build snowmen, and make it snow before entering Santa's Workshop.  
Elfer-cize, design snowflakes, and spread holiday cheer by singing loud for all to hear!  Wrap and deliver presents. Bake pretend cookies and decorate REAL cookies!
Then, eat your cookie design as Mrs. Claus and the elves share our new, favorite Christmas story with you!
Meet Santa and Journey Home on "The Elf Express" Christmas Train
Finally, meet Santa!  Tell him what want for Christmas and take as many pictures as you'd like!  Then, climb aboard "The Elf Express," our elf-sized-indoor-train and journey back home.
The entire experience takes about an hour, and the entire experience is actually INSIDE (which means warm coats aren't necessary).
PLAY →
Trivia at Lucky Ones
3 PM @ Park City Library
Each and every Saturday, you can head over to Lucky Ones Coffee Shop (in the Park City Library) for trivia. The perfect aprés activity for the whole family. Be sure to have at least one smart device is needed for your team (wi-fi provided).
CREATE →

Sweet Aprés: Art of Chocolate
3 – 5 PM  @ The Paint Mixer
Experience the art of chocolate first-hand at this one-of-a-kind event at The Paint Mixer! A partnership with Tandem Chocolate will bring your inner chocolate lover and artist together to create, what else, edible chocolate art! You will, of course, be able to take your masterpiece home to nibble on. This is a family-friend event; all ages are welcome! Sign up HERE.
WATCH →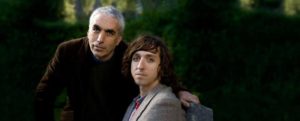 Beautiful Boy: David Sheff & Nic Sheff
7:30 PM @ Eccles Center (PCHS)
Park City Institute presents an evening with this father and son who are working together to change the way America thinks about addiction. Their bestselling memoirs are the basis for the 2018 film, Beautiful Boy, starring Steve Carrell, and Timothée Chalamet. David is an award-winning journalist who, along with Nic, chronicles the heartbreaking and inspiring experience of survival, relapse, and recovery—and how their family has coped with addiction over many years.
SUNDAY, DECEMBER 16
CREATE →
Swaner's Craft Sunday
11 AM @ Swaner Nature Preserve

Kids of all ages are invited to enjoy the complimentary Swaner Craft Sunday! Join the fun at the Swaner Preserve and EcoCenter, and create a nature-themed craft to bring home.
~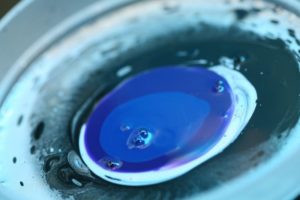 Open Studio
12 – 2 PM @ The Paint Mixer
Whether you want extra painting practice, some alone creative time – or just the chance to make a painting with no guided instruction, Open Studio is a great Sunday afternoon option. Pick any one of the paintings and follow the written instructions – or just do your own thing. Materials are provided, guidance is not. Register for the session here.
APRÉS →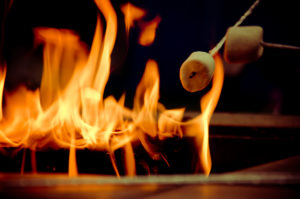 S'mores at Park City Mountain
3 PM @ Fire Pits
Could there be a cozier way to aprés? Gather at the fire pits in the base village of Park City Mountain. Best of all – they're complimentary! You can also track down some free, yummy s'mores on Saturdays at the Umbrella Bar in the Canyons Village.
~
LEARN →
Clinic: Favorite Local Winter Sports Destinations
12 – 1 PM @ L.L.Bean
Another free community event from L.L.Bean this weekend. This one is a clinic at their Heber Avenue store and will show the best local areas to enjoy cross-country skiing, snowshoeing, sledding, and winter hiking.
~
Author Event: Katie Mullaly
2 PM @ Dolly's Bookstore 
Katie Mullaly, the author of the "Land Of…" book series for children, will be signing copies of her brand new book "Land of NOW" at Dolly's.
From the Dolly's website:
"Katie's books are fabulously illustrated stories that take readers on a grand adventure…all the while providing important tools to help us all navigate life's terrain. In her latest book, readers learn the tools for how to be present, in the moment by clearing out the useless thoughts that are blocking the NOW."
~
Park City Institute: Bob Woodward 
7:30 PM @ Eccles Center (PCHS) 
From the PCI website:
"Who better to address  Fear in the White House, than someone who's already been there —numerous times. From Watergate—through eight more Presidential Administrations and 19 books, he's become the standard bearer for uncovering the realities of backroom deals in the halls of power. His painstakingly methodical and thoughtful investigative reporting earned him two Pulitzer Prizes, and have given Americans detailed insights into the Supreme Court, the CIA, the 9/11 terrorist attacks, and the wars in Iraq and Afghanistan. His analysis of important issues of the day will provide a nuanced perspective on the events of our ceaseless news cycle—whatever it may bring." Get tickets HERE.
~
UPCOMING EVENTS
December 22 – January 6 → Snowfest @ Park City Mountain
Sunday, December 23 → Merry [Mindful] Christmas, special yoga mindfulness event @ Paint Mixer
Monday, December 24 → Santa visits Deer Valley
Sunday, December 30 → Deer Valley's Annual Torchlight Parade
January 6 & 13 → Aprés Namaste, special mindful yoga event + community gathering @ Paint Mixer & Old Town Wine Cellars
Saturday, January 26, 2019 → Ski Utah's Learn to Ski Program @ Deer Valley
---
The Colony at White Pine Canyon is the largest gated ski-in / ski-out community in the United States. Our land spans 4600 acres, and approximately 90% of it will always be preserved as open space.
In winter, enjoy exclusive ski and snowboard access to one of North America's largest mountain resorts, Park City Mountain. In spring, the snow melts to reveal an amazing network of hiking, biking, and horseback riding trails, connecting to more than 400 miles of single-track trails throughout the surrounding area.
The Colony is just 35 minutes from Salt Lake International Airport and 5 minutes to Park City's historic Main Street, home to the Sundance Film Festival and world-class dining and shopping.