Park City Event Guide: December 17 – 20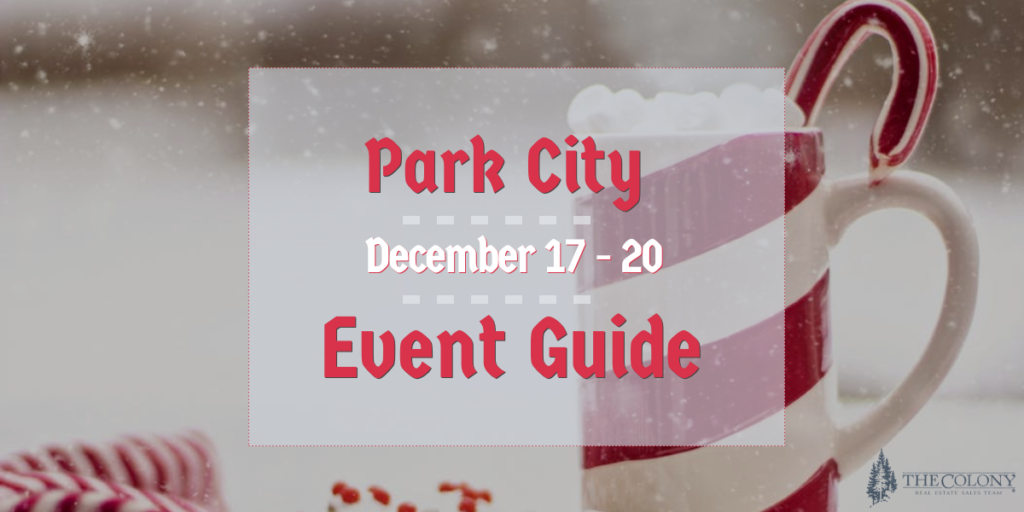 We are one week away from Christmas Eve – and our pick this week is a holiday event from Park City Film! Join the fun on Tuesday night – scroll down for details!
Monday, December 17
Try Transit Week
December 17 – 22
Park City & Summit County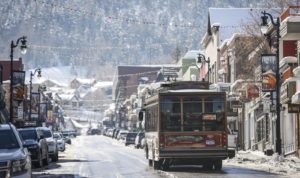 This week, when you ride public transportation in Park City and Summit County, not only do you help the environment –and enjoy a free ride!– you could be a lucky recipient of a gift card for a local business.  
Park City and Summit County Council members will be handing out the gifts as a thank you for riding transit — and a few lift tickets to Park City Mountain and Deer Valley resorts will also be in the mix! 

There will be a few more Try Transit Week opportunities this winter, where again – if you ditch your car to take the bus to school, work, or to ski, you'll have the chance to win fun prizes. You're encouraged to share your transit experience on Instagram, Twitter, or Facebook by using the hashtag, #IRideParkCityTransit.
~

Open Painting Studio
12 – 5 PM @ Kimball Art Center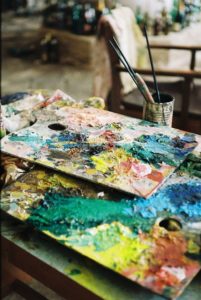 Kimball Art Center's painting studio is available for drop-in studio space – and they supply the easels. Simply bring your materials, and you'll get to set up shop and work with other painters. Kimball asks that if you're new, please check in with an education staff member at 10 AM for a quick introduction.
~
Bingo 
1 – 2 PM @ Lucky Ones Coffee
(Park City Library) 
All joiners are welcome each week to enjoy Bingo at Lucky Ones Coffee (in the Park City Library), and there are even small prizes for winners!
~
Build a Gingerbread House
1 PM @ Kimball Art Center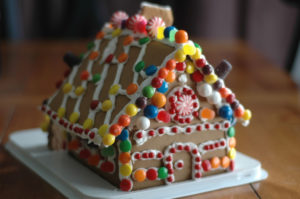 Create your own gingerbread house from the ground up! You'll use icing, graham crackers, candy and more – but register early, because, as you might imagine, this is a pretty popular class. (Also, be sure to let KAC know if you have any food allergies ahead of time.) You'll have one more chance to join this fun – and yummy – class; there's a 4:30 session on Tuesday, as well.
~
Growlers, Grub + Games
5:30 – 7:30 PM @ Park City Brewery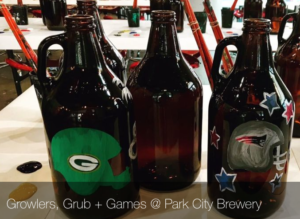 This sounds like a fun event — head over to Park City Brewery to join the Paint Mixer for a step-by-step-while-you-sip-some-suds class on how to paint your own growler! If you'd prefer to paint a wine bottle, you'll have that option, too. There will be food from Cucina Rustico's food truck  – 21 and older only for this event.
Tuesday, December 18
BRANDed PC Kickoff
7:30 PM @ The Rockwell Room
December 18 – 22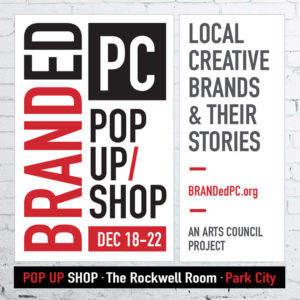 It's time for the annual BRANDed PC event! This is a celebration of Park City's creative makers, produced by Park City Summit County Arts Council. The PCSC Arts Council is a nonprofit with the mission to promote, support, and strengthen arts and culture in our community.

There will be shopping each day from 10 a.m. – 8 p.m., along with workshops, panels, happy hours, and live entertainment. For more information visit brandedpc.org. 
Ski Jumping FIS Cup
@ Utah Olympic Park
Athletes from around the world are here in Park City to compete for the FIS Cup at Utah Olympic Park! Admission is $10 for this event. Watch open training from noon till 2 PM today! Here's the rest of the week's schedule:
Wednesday | December 19
5 pm | Ladies' and Men's Trial Round
6 pm | Competition Round #1
7:15 pm | Competition Round #2
Thursday | December 20
5 pm | Ladies' and Men's Trial Round
6 pm | Competition Round #1
7:15 pm | Competition Round #2
~
Tent Tales for Tykes
11 AM – 12 PM
Storytime @ L.L.Bean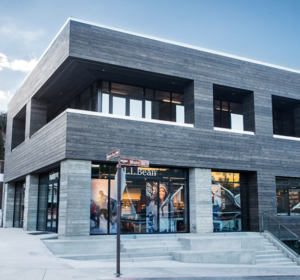 Join in at the L.L.Bean tent, in the new L.L. Bean store on off Main Street, for storytime! Each story session follows a different nature or outdoor theme, with related activities, games or crafts to follow. Appropriate for kiddos from 3 to 6; caretakers need to stay with them – and are welcome to join the fun or spend the time shopping. Registration is required – head to the website to do so.
~
CONNECT Mental Health Support Group
6:15 – 7:45 PM @ Park City Library 
Anyone who has been impacted and affected by the mental illness of a family member, friend, or a loved one is welcome to join this group, which will meet in room 101 of the Park City Library. The meeting is free and the conversations are kept confidential and judgment free.  More info HERE.
~
Park City Film: "Miracle on 34th Street"
7 PM @ Jim Santy Auditorium
This isn't just a free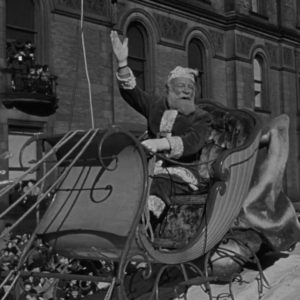 screening of the 1947 Christmas classic – it's a full Christmas event! Join before the 7 p.m. show time to enjoy a hot cocoa bar and treats; a visit from Santa, Mrs. Claus, and their elves; plus a performance from PC Improv!
From the Park City Film website:
"An old man going by the name of Kris Kringle (Edmund Gwenn) fills in for an intoxicated Santa in Macy's annual Thanksgiving Day parade. Kringle proves to be such a hit that he is soon appearing regularly at the chain's main store in midtown Manhattan. When Kringle surprises customers and employees alike by claiming that he really is Santa Claus, it leads to a court case to determine his mental health and, more importantly, his authenticity."
Wednesday, December 19
The Art of Movement
6 – 10 AM @ The Paint Mixer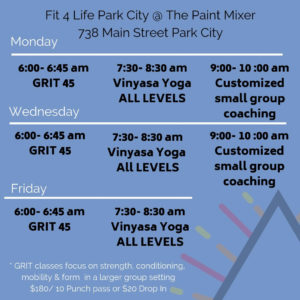 Move on Main Street! Right at the bottom of Town Lift, these classes are located conveniently in The Paint Mixer art space. "The Art of Movement" classes, with Fit 4 LIfe's Jess McCurdy, are $20/drop-in or $180 for a locals' 10-class punch card.
Wednesday's class schedule:
~ Sunrise GRIT45: 6 – 6:45 AM
Start the day with a 45-minute strength and conditioning class at The Paint Mixer!
~ Vinyasa Yoga: 7:30 – 8:30 AM
A one hour class of Vinyasa yoga at The Paint Mixer, appropriate for all levels.
~ Customized Small Group Coaching: 9 – 10 AM
A 60-minute class curated for its participants at The Paint Mixer.
All classes are taught by Jess McCurdy, founder of Fit 4 Life. Jess' mission is to empower people by providing a program to become stronger, healthier and develop a love for exercise as part of the Fit 4 Life community.
~
Tech Tutoring 
1 – 2 PM @ Park City Library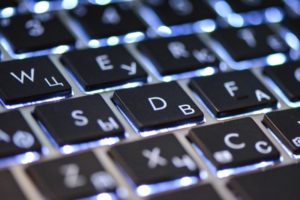 A lovely service provided by our fabulous Park City Library: you are free to schedule an appointment with a librarian for help with your personal device. Bring in your laptop, tablet, or phone and they will help you navigate tech frustrations during a thirty-minute session. Call 435-615-5600 to schedule.
~
Crafternoons
4 PM @ Park City Library

Each Wednesday, from 4-5 p.m., Park City Library hosts an afternoon of crafting! Attend this free event, make, and then take, your artsy and fun project every week.
~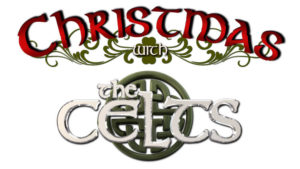 Christmas with the Celts
8 PM @ Egyptian Theatre 

From the Egyptian Theatre website:
The high-stepping spirited musical selections will have you clapping along. Combining Irish Carols, Christmas standards, and thrilling Irish dancing, this memorable Christmas experience is for the whole family!

Christmas with the Celts features classic songs such as Little Drummer Boy, Count Your Blessings, Write Christmas, I'll be Home For Christmas, Santa Claus is Coming To Town, and John Lennon's Happy Christmas.

Thursday, December 20
Moms & Mimosas
12 – 2 PM @ Paint Mixer

Enjoy some holiday cheer(s) with moms + midday mimosas at The Paint Mixer! This is a fun chance to gather with friends, enjoy a beverage (or a few), and paint a themed project in a judgment-free zone. Register here for this event.
~
The Next Course: Vegetarian Holiday Meal 
1 – 3 PM @ Mountain Town Olive Oil
Join The Next Course at Mountain Town Olive Oil, for Park City's best new food and wine pairing class! This week, Vegetarian Holiday Meal, with Chef Deanna Fitchat, owner of Deelicious Park City.
Thursday's menu:
Harvest Root Vegetables
Quinoa Salad
Hasselback Butternut Squash with Walnut-Miso Glaze
Cauliflower and Goat Cheese Souffle
Vegan Mushroom Pot Pie
Baby Bûche de Noël Cookies
Reservations are required 48 hours in advance; call 435.649.1400 (21 and over).
~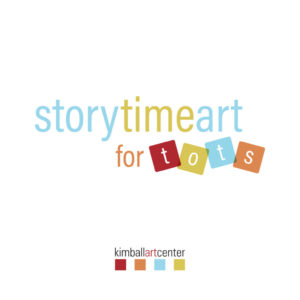 Story Time Art for Tots
3:30 PM @ Kimball Art Center
A free weekly program to inspire the youngest members of our community to express their creativity. After reading a book, kids enjoy an art project themed around the story (adult supervision is required).
Clinic: Dress for Success in the Outdoors
5 PM @ L.L.Bean
Layering is an art, and one we here in this mountain resort town depend upon all winter long. This free clinic is a chance to learn from the L.L.Bean experts as they break down how to create the right system for you. 
UPCOMING EVENTS: 2018 Winter Break Film Series
Friday, Dec 21 → Red Dog: True Blue (NR) at 4 PM 
Wednesday, Dec 26 → Lady and the Tramp (G) at 4 PM 
Thursday, Dec 27 → Black Panther (PG-13) at 4 PM 
Friday, Dec 28 → The Greatest Showman (PG) at 4 PM 
UPCOMING EVENTS
December 22 – January 6 → Snowfest @ Park City Mountain
Sunday, December 23 → Merry [Mindful] Christmas, special yoga mindfulness event @ Paint Mixer
Monday, December 24 → Santa visits Deer Valley
Sunday, December 30 → Deer Valley's Annual Torchlight Parade
January 6 & 13 → Aprés Namaste, special mindful yoga event + community gathering @ Paint Mixer & Old Town Wine Cellars
Saturday, January 26, 2019 → Ski Utah's Learn to Ski Program @ Deer Valley
---
The Colony at White Pine Canyon is the largest gated ski-in / ski-out community in the United States. Our land spans 4600 acres, and approximately 90% of it will always be preserved as open space.
In winter, enjoy exclusive ski and snowboard access to one of North America's largest mountain resorts, Park City Mountain. In spring, the snow melts to reveal an amazing network of hiking, biking, and horseback riding trails, connecting to more than 400 miles of single-track trails throughout the surrounding area.
The Colony is just 35 minutes from Salt Lake International Airport and 5 minutes to Park City's historic Main Street, home to the Sundance Film Festival and world-class dining and shopping.