Park City Event Guide: December 10 – 13
Another packed week – with tourists and activities alike – awaits you. If you're overbooked, take a couple of hours to simply enjoy holiday music on Tuesday night. If you are looking to pack your calendar full of holiday happenings, we've got ideas for that, too, starting with an ugly sweater arts & crafts event. Read on – and enjoy the week!
MONDAY, DECEMBER 10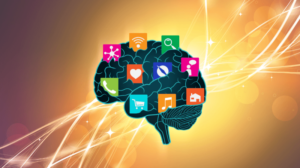 How Electronics Impact the Human Brain
6 PM @ Jim Santy Auditorium
What are your answers to these questions?
How many hours a day do you or your family members use electronic devices?

Is this electronic usage impacting the growth and development of the brain?

Is social media bad for you and/or your family

Are there ways to help offset the negative effects of electronics use?

Are electronics neurologically addictive?
Monday night's interactive workshop is hosted by the Summit County Health Department and will focus on how our world, filled to the brim with electronics, creates addiction and affects the neurological development of the human brain.

Dr. Christy Kane will report evidence-based research on brain function, what impact electronics have on neurotransmitters in the brain – and most important – how to mitigate the negative effects of electronic addiction.
~
Salt Lake Men's Choir: Remembering Decembers
7:30 – 9:30 PM @ St. Luke's Episcopal Church

Haven't had a chance to just sit back and enjoy the holiday spirit? Take a couple of hours to sit quietly and soak it in at The Salt Lake Men's Choir's 37th annual Christmas Concert! This year, it's called "Remembering Decembers," and you can attend the performance Monday evening at St. Luke's Episcopal Church. Tickets are $15.00 and are available at the door. You're also invited to bring non-perishable food items, which will be donated to the Homeless Youth Resource Center in Salt Lake.
TUESDAY, DECEMBER 11
Tent Tales for Tykes
11 AM – 12 PM
Storytime @ L.L.Bean

Join in at the L.L.Bean tent, in the new L.L. Bean store on off Main Street, for storytime! Each story session follows a different nature or outdoor theme, with related activities, games or crafts to follow. Appropriate for kiddos from 3 to 6; caretakers need to stay with them – and are welcome to join the fun or spend the time shopping. Registration is required – head to the website to do so.
~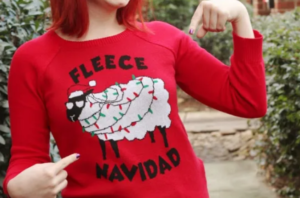 Ugly Sweater Screen Printing
6 – 9 PM @ Kimball Art Center
Bring your own sweater or sweatshirt and fleece the competition at ugly sweater parties this season! You'll be able to screenprint whatever you'd like, and add on pompoms, glitter, ribbons, and bells for good measure.
~

Avalanche Awareness Talk 
6:30 – 7:30 PM @ Jim Santy Auditorium 
Craig Gordon, a forecaster with the Utah Avalanche Center, will give a talk at the Park City Library's Jim Santy Auditorium. The talk will center on the current state of our snowpack, how we got here and where our state is headed. It's free and open to all ages.
~
Winos for Wildlife
6 – 8 PM @ RendeZoo Room
Hogle Zoo, SLC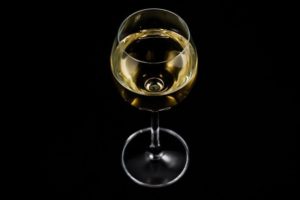 This fundraiser for the zoo is actually open to the entire family! The event is sponsored by the Park City Wine Club. The event, which is a holiday tasting, features four-course tapas and four wines to taste. It's *so* family-friendly, in fact, that kiddos 12 and under have their very own food and beverage menu. PLUS – you all get to stroll and enjoy the Zoo Lights after since zoo tickets are included in the event! Sign up here; proceeds go Wildlife Conservation.

WEDNESDAY, DECEMBER 12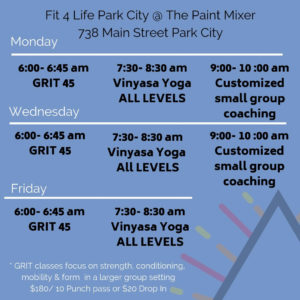 The Art of Movement
6 – 10 AM @ The Paint Mixer
Move on Main Street! Right at the bottom of Town Lift, these classes are located conveniently in The Paint Mixer art space. "The Art of Movement" classes, with Fit 4 LIfe's Jess McCurdy, are $20/drop-in or $180 for a locals' 10-class punch card.

Wednesday's class schedule:

~ Sunrise GRIT45: 6 – 6:45 AM
Start the day with a 45-minute strength and conditioning class at The Paint Mixer!

~ Vinyasa Yoga: 7:30 – 8:30 AM
A one hour class of Vinyasa yoga at The Paint Mixer, appropriate for all levels.

~ GRIT60: 9 – 10 AM
A 60-minute strength and conditioning class at The Paint Mixer.

All classes are personally taught by Jess McCurdy, founder of Fit 4 Life. Jess' mission is to empower people by providing a program to become stronger, healthier and develop a love for exercise as part of the Fit 4 Life community.
~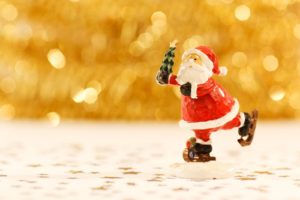 PC Newcomers Club: Annual Holiday Brunch
10 AM – 12 PM @ Park City Community Church
Mingle all the way through this annual Christmas event, with food provided by the club. There will also be two musical performances: Leslie and Russell Harlow (violin and clarinet duo of Park City Beethoven festival),  and the Park City Treblemakers. Both will perform, of course, holiday classics. Anyone is welcome to attend this event!
~

Lunchtime Learning with Matthew Mariner
12 – 1 PM @ Park City MARC
Lunchtime learning is a free monthly event at the MARC – each on a different theme. This one is a practical (and easy-to-understand) comparison of Wills VS Living Wills. You'll also have the opportunity to learn about joint tenancy, conservatorship, and guardianship, and, this might grab your attention – you'll also hear how to pay 50-70% less for expert estate planning documents and more. For more information, visit the PC MARC website.
~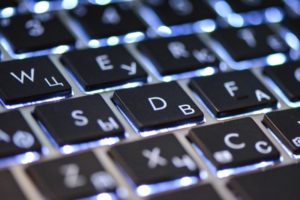 Tech Tutoring
1 – 2 PM @ Park City Library

A lovely service provided by our fabulous Park City Library: you are free to schedule an appointment with a librarian for help with your personal device. Bring in your laptop, tablet, or phone and they will help you navigate tech frustrations during a thirty-minute session. Call 435-615-5600 to schedule.
~

Crafternoons
4 PM @ Park City Library

Each Wednesday, from 4-5 p.m., Park City Library hosts an afternoon of crafting! Attend this free event, make, and then take, your artsy and fun project every week.
~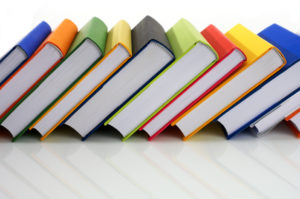 Park City Library Book Club
4 – 5 PM @ Park City Library

Looking for a Park City book club? Go to the source itself – the Park City Library! – to join other bibliophiles each month. They gather at the library to discuss the current selection, and you can too. Just contact Adrienne at adrienne.knight@parkcity.org to sign up, or to find out what the group is reading.
~
Fly Tying Clinic: Utah Favorites
6 – 7 PM @ L.L.Bean
A free one-hour class designed to teach attendees, step-by-step, how to tie flies for Utah Fly Fishing. L.L. Bean will provide all fly-tying materials – and the expertise. You are invited to show up with a willingness to learn. The clinic is terrific for beginners, but can also serve to correct any bad habits.
~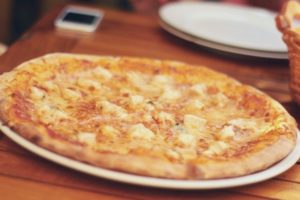 Pizza & Plant Night!
6 – 9 PM @ Este Pizza Park City

This is a new one! Este Pizza Park City is partnering with Flowers By You to offer a Pizza and Plant Night. Enjoy dinner and drinks at Este, and then create a terrarium to take home — or give as a gift!
The cost to participate is $35.00 per terrarium, which includes a glass vase, 3 succulents or cacti, soil, sand, moss, and pebbles to decorate! (Food & beverages are separate.) To save 10%, call Kathryn (435-640-8968) to pre-book your spots!
~
Park City Treble Makers: "Tidings of Joy"
7 PM @ Park City Library Community Room
Join the Park City Treble Makers for this concert and they will get you in a festive spirit. The Park City Treble Makers is an a cappella choral ensemble made up of 16 female singers. They've been together since the 2012 Christmas season! 
THURSDAY, DECEMBER 13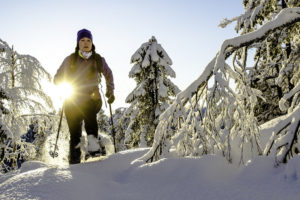 Clinic: Snowshoeing Essentials
5 – 6 PM @ L.L.Bean
Newbies and veterans alike are welcome to join this free L.L.Bean activity. It will focus on helping you improve your skills, whatever level. The group will gather in-store and be treated to a guide on the sport's nomenclature, helpful techniques, and how to choose the snowshoes which are right for you.
~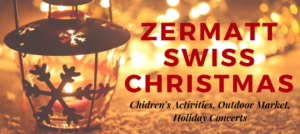 Zermatt Swiss Christmas Market 
4 – 7 PM @ Zermatt Resort 
This three-day event is chock-full of holiday fun, with activities like ornament decorating, gingerbread-house or wreath building, and Mrs. Claus storytelling. There is, of course, a Christmas Market, with dozens of local vendors displaying their wares. Plus, Ryan Shupe and the Rubber Band will put on a concert on Thursday at 7:30 p.m. For more information, click here!
~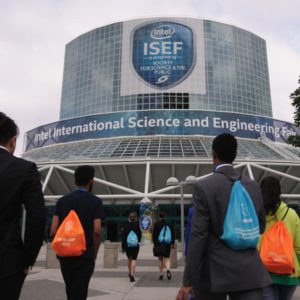 Park City Film: "Science Fair"
7 PM @ Jim Santy Auditorium
This film is part of the STEM Education Film Series. From the Park City Film website:
"'Science Fair' follows nine high school students from around the globe as they navigate rivalries, setbacks and, of course, hormones, on their journey to compete at the International Science and Engineering Fair. As 1,700 of the smartest, quirkiest teens from 78 different countries face off, only one will be named Best in Fair. The film, from Fusion and Muck Media and directed by the duPont Award-winning and Emmy-nominated documentary filmmaking team of Cristina Costantini and Darren Foster, offers a front seat to the victories, defeats and motivations of an incredible group of young men and women who are on a path to change their lives, and the world, through science."
~
The Next Course: Aprés Ski
1 – 3 PM @ Mountain Town Olive Oil
Join The Next Course at Mountain Town Olive Oil, for Park City's best new food and wine pairing class! This week, Aprés Ski treats, with Chef Deanna Fitchat, owner of Deelicious Park City.
Thursday's menu:

Meatballs with a Fig Compote

Traditional Cheese Fondue with Pretzel Bites

Wild Game Beef Stew

Brown Butter & Truffle Mac & Cheese

S'more Chocolate Mousse
Reservations are required 48 hours in advance; call 435.649.1400 (21 and over).
~
Book to Film Club: "The Catcher Was a Spy"
6 – 8 PM @ Summit County Library (Kimball Jct.)
Part of the Book to Film Club, this free screening of the 2018 Sundance Film Festival movie, "The Catcher Was a Spy," is based on the book "The Catcher Was a Spy: The Mysterious Life of Moe Berg," by Nicholas Dawidoff.
Synopsis: Major League baseball player Moe Berg lives a double life as a spy for the Office of Strategic Services during World War II. A discussion about the book and the film will be held after the screening.
~
UPCOMING EVENTS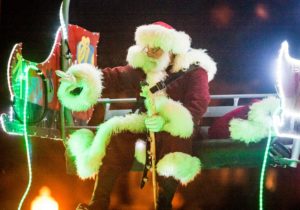 Saturday, December 15 → Santa Comes Down Town Lift | 5:30 p.m. @ Town Lift Plaza
December 22 – January 6 → Snowfest @ Park City Mountain
Monday, December 24 → Santa visits Deer Valley
Sunday, December 30 → Deer Valley's Annual Torchlight Parade
Saturday, January 26, 2019 → Ski Utah's Learn to Ski Program @ Deer Valley
---
The Colony at White Pine Canyon is the largest gated ski-in / ski-out community in the United States. Our land spans 4600 acres, and approximately 90% of it will always be preserved as open space.
In winter, enjoy exclusive ski and snowboard access to one of North America's largest mountain resorts, Park City Mountain. In spring, the snow melts to reveal an amazing network of hiking, biking, and horseback riding trails, connecting to more than 400 miles of single-track trails throughout the surrounding area.
The Colony is just 35 minutes from Salt Lake International Airport and 5 minutes to Park City's historic Main Street, home to the Sundance Film Festival and world-class dining and shopping.