Park City Nonprofit Highlight: Recycle Utah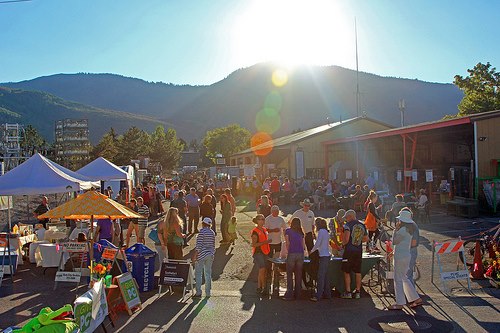 Recycle Utah provides community-based resources and solutions (photo courtesy: Recycle Utah).
Park City & Summit County:
Committed to a Sustainable Community
A huge part of why Park City is such a wonderful place to build a life is the focus on sustainability. The effort to embrace best sustainability practices is led by our municipality. In fact, the Park City City Council lists it on the critical priority list and has set one of the most ambitious climate goals in  North America: to be net-zero carbon and run on 100% renewable energy for city operations by 2022, and the entire community by 2032.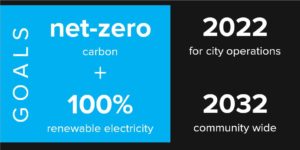 Summit County, too, has created high-impact goals, with the aim to be 100% net renewable energy by 2032 for all Summit Co. government operations, and to make renewable electrical energy available and broadly adopted by all residents and businesses by the same year.
Thanks to city and county leadership, and dedicated sustainability teams, our community will reap the benefits for generations to come.
Boots on the Ground
The plan is one thing – the execution is another. And, while Summit County provides curbside recycling to all residents, there is a mountainous amount of waste which cannot be put in your bin – but *should* be recycled. 
Enter Recycle Utah (aka, The Park City Conservation Association)! The visionary group has served Summit County since 1991 with the mission to empower people to lead sustainable lives – and the ultimate vision of a zero waste plan for Summit County.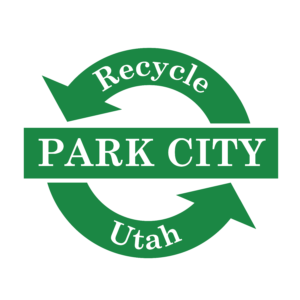 Why Recycle?
Simply put – It's about our groundwater, which is a critical component of our environment and, of course, our public health. What goes into the trash → leaches into our groundwater at the landfill → impacts our drinking water. To avoid toxins landing in the landfill in the first place – hit up Recycle Utah.
Not only does the Recycle Utah center (located on Woodbine Way) provide a place for you to take items like glass, styrofoam, plastic bags, batteries, and e-waste, it has an entire department dedicated to active education.
Education, Empowerment & CSAs
In an effort to provide community-based resources – and solutions – Recycle Utah conducts on-site environmental education, leads the Green Business Program, and facilitates composting workshops at the center (did you know – composting can easily decrease your garbage pile by as much as 30%?!).
Recycle Utah also supports Community Supported Agriculture – known as CSAs – by serving as a pick-up center for shareholders. This means CSAs like Bell Organic Gardens and Farmers Next Door drop off boxes of their lovely local produce at the Park City location each week, and residents who have bought in for the growing season simply zip over to pick up their share.
Recycling Services

Because of its efforts, Recycle Utah prevents 200 TONS of valuable materials from wasting in the landfill. And this is not per year. This is 200 tons – per month. The center accepts more than 50 different items for re-use, or hazmat treatment. Check out the list of acceptable items HERE.
Impact
In 2017 alone – Recycle Utah had approximately 400 visitors to the center each day, and collected:
832 tons of glass

188 tons of metal

98 tons of plastic

7.2 tons of Styrofoam

624 tons of paper and cardboard
The grand total of materials recycled adds up to 3,496,000 pounds (1,748 tons)!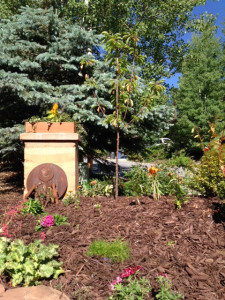 Native Plant Sale
On Saturday, June 9, Recycle Utah will host a native plant sale from 9 – 11 a.m., where you can purchase drought-tolerant plants for your garden. All plants will be supplied by southern Utah nurseries (which specialize in xeriscaping and low-maintenance landscaping), and brought here by Park City Nursery. Native plants conserve water with improved soil retention – so less water is required for maintenance.
Uncorked
The 7th Annual Uncorked outdoor concert will be held on Friday, June 29. All proceeds will go to fund glass recycling collection. A $7 ticket gives you access to live music and food, with beverages available for purchase.
Drink Green & Shop
All year-round, you can shop green. Items like composters, reusable tote and produce bags, and biodegradable dog poo bags are for sale in the center shop.
If meeting for drinks is more your speed, Recycle Utah facilitates Green Drinks. These are gatherings held on the second Tuesday of every other month for eco-conscious people to get together to talk and learn from local leaders about sustainability, environmental, and social issues.
Land preservation and sustainability are a very important part of life at The Colony at White Pine Canyon, where approximately 90% of our 4600 acres will be preserved as open space, thanks to conservation easements. We're grateful for the visionary leadership of Recycle Utah and its steady work to improve and preserve our singular quality of life here in the mountains of Park City, Utah.
---
If you have a nonprofit you'd like us to highlight, please email Molly@theColonyWPC.com.