Park City Event Guide: July 6 – 8, 2018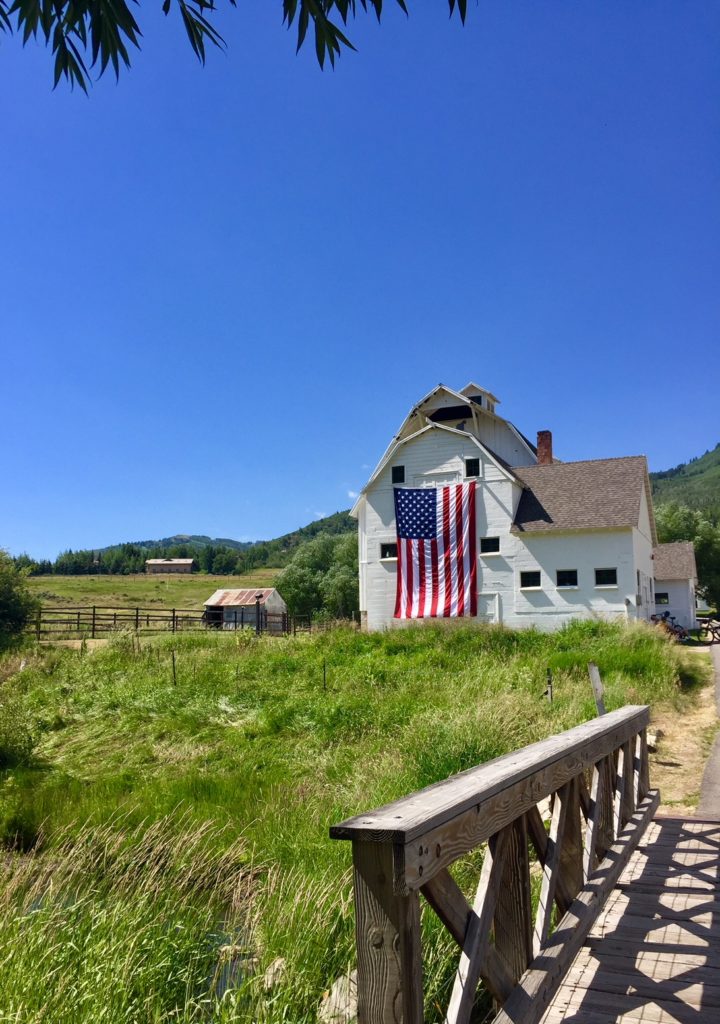 We're all recovering after a week full of 4th of July festivities. So now is the time to sit back, relax, and listen to some terrific open-air concert music and to get a bit of gentle movement into your weekend with a hike or a nature walk. Take a peek at what's in store this weekend in Park City.
HEAR

Live Music @ Park City Mountain
Fridays, Saturdays, & Sundays
Park City Mountain will have casual, outdoor options for live music each Friday, Saturday and Sunday afternoons, all summer long. Head on over to the Park City Mountain Village, beginning at 4 p.m. This weekend's lineup:
Friday, July 6 (4:00 – 7:00 PM) – Nathan Spenser Revue – Legends Bar & Grill
Saturday, July 7 (4:00 – 6:00 PM) – Fabulous Flynn's Tones – PayDay Express
Sunday, July 8 (4:00 – 7:00 PM) – Joy & Eric – Legends Bar & Grill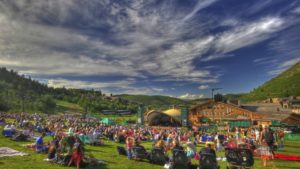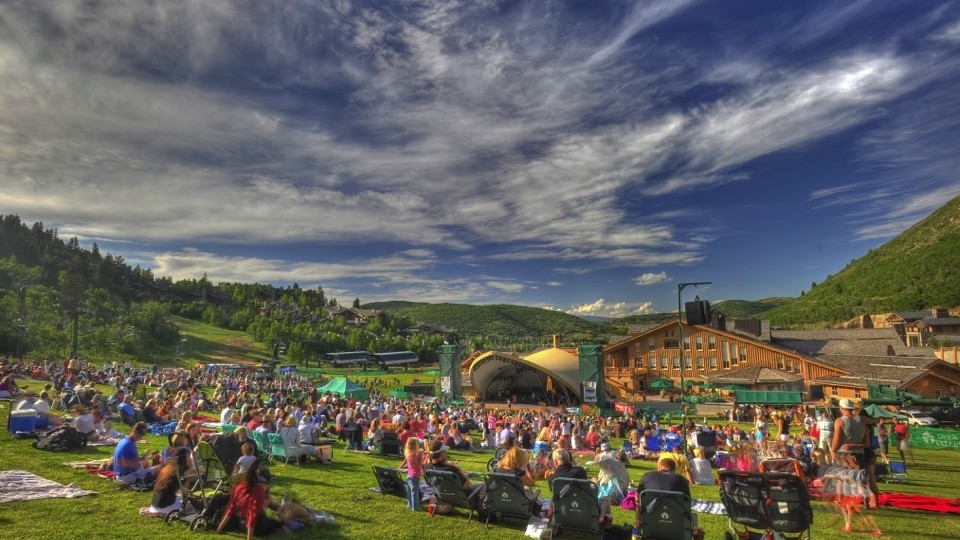 Deer Valley Music Festival
Saturday, July 7 → 7:30 PM
Snow Park Outdoor Amphitheater
Don't miss this one! Legendary music from Phantom of the Opera, Cats, Sweeny Todd, Company, West Side Story, and more when the Utah Symphony bring Broadway Hits by Stephen Sondheim & Andrew Lloyd Webber to life! Click HERE for ticket and event information.

The Who's TOMMY – The Musical  
July 6 – July 27 @ Egyptian Theatre
Fridays at 8 PM
Speaking of legendary – The Who's TOMMY – The Musical – will run through July 27 at Egyptian Theatre on Friday nights at 8 p.m. Based on the iconic 1969 rock concept album, the show is an exhilarating story of hope, healing, and the human spirit. Winner of 5 Tonys, this show is presented by the Ziegfeld Theatre Company. Ticket information HERE.

MOVE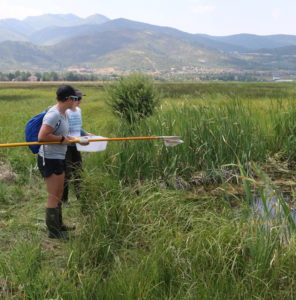 Saturday Morning Nature Walk
Saturday, July 7 →  8:30 AM
Swaner Nature Preserve and EcoCenter
Explore the Swaner Preserve wetlands with a guide. You'll learn about the wonders of the wetlands, native plant and animal species, and the history of the Swaner Preserve. Keep your eyes peeled for an abundance of birds, elk or even nesting sandhill cranes.
Yoga on the Patio
Saturday, July 7 @ 10 AM
Park City Library
Join in on the weekly complimentary community yoga classes on the patio outside the Park City Library! Held each Saturday morning at 10 a.m., through August 25, the class provides an opportunity to start your weekend off on the right foot – and to connect with your Park City neighbors. Bring your yoga mat — classes move inside if it rains.
Guided Historical Hike @ Deer Valley Resort
Sunday, July 8→ 8:30 AM
Enjoy the gorgeous landscape of Deer Valley Resort with a guided historical hike on Sunday morning. The three-to-four hour hike will cover about six miles of moderately strenuous terrain – all while you learn about the area's mining history. Participants should meet at the base of the Sterling Express chairlift (mid-mountain at Silver Lake Lodge). Reservations are required, along with a $10 fee. Be sure to wear sturdy shoes and proper sun protection (and bring along plenty of water and snacks!). To reserve your spot, you're asked to call 435-645-6648.
SHOP
Used Book Sale
July 7 → 10 AM – 6 PM
Summit County Library – Kimball Junction Branch
The Annual Used Book Sale, presented by the Friends of the Summit County Library, will be held all day Friday and Saturday in the auditorium of the Kimball Junction Branch in Park City. Select your summer reading from a huge collection of used books, including adult fiction, a bit of non-fiction and tons and tons of kids' titles – with a massive list of books for $1 or less! Fill your Friends of the Library tote for $16 or buy a tote and fill *it* for $18.
Park Silly Sunday Market
Sundays Through September 23, 2018
10 AM – 5 PM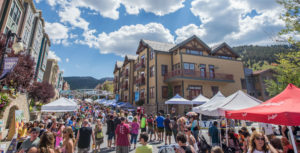 If you haven't been out yet this year to the Park Silly Sunday Market — what are you waiting for?! This eco-friendly, open-air market shuts down Historic Main Street and packs the pavement with people, local products, and potations. To fully experience Silly Market, we recommend the fabulous and free city bus, or a carpool (traffic and parking can get seriously silly), or take advantage of the bike valet. Don't forget your sunscreen and a water bottle!
CREATE & GROW
Swaner's Craft Sunday
Sunday, July 8 → 11 AM – 1 PM
Bring your kiddos to the Swaner Nature Preserve and EcoCenter to enjoy a nature-themed craft midday Sunday! All ages are welcome at this free event.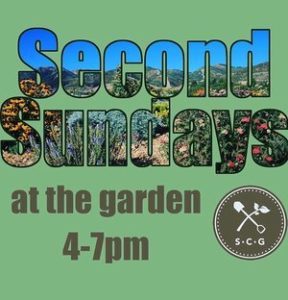 Second Sundays at the Garden
Sunday, July 8 → 4 – 7 PM
Summit Community Garden
(4056 Shadow Mountain Dr)
Zip over to the Summit Community Garden on Sunday afternoon for Second Sundays at the Garden – a casual event with music, a garden education station, and a local business highlight. No tickets required for this complimentary event, and you're encouraged to bring your own camp chair, beverages, and smiles! Kids are welcome, but please leave the dogs at home.
---
Happening this week
Women's Road Rides
Mondays → 5:45 – 7:30 PM
Start at Jans on Park Ave, then hit the road with a tribe of ladies for a couple of hours. Bring rain protection, energy good and plenty of water, plus your flat repair kit. Bikes are available to rent ($15, based on availability), but the event is free! Weekly bike rides through August 27.
Monday Night Casting Clinics
Monday, July 9 5 – 7 PM
Every Monday evening, from Memorial Day through Labor Day, Jans' fly fishing experts offer free fly casting lessons and equipment tips. Join them at 5 p.m., at the ponds in lower Deer Valley, next to the gazebo. If you own a rod, you're asked to bring it along – if you don't, they have a limited number of rods folks can borrow.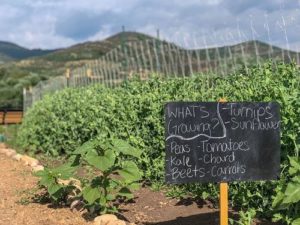 Green Drinks in the Garden
Tuesday, July 10 → 6 – 10 PM

Mingle with other eco-conscious people and hear from local leaders about sustainability, environmental and social advocacy issues at Green Drinks. This recurring event benefits Recycle Utah – held this time at Summit Community Garden.
Women's Mountain Bike Rides
Tuesdays → 6-8 PM
Another women-only option during the week is the Tuesday night mountain bike rides with White Pine Touring. The rides are led by Team Sugar guides, and the group is divided up based on your skill and comfort level. Meet at White Pine Touring at 6 p.m., then explore new trails and meet new friends for two fun-filled hours. This experience is also free. Weekly bike rides through August 28.
Group Mountain Bike Rides
Thursdays → 6-8 PM 
One more crew to hit the trails with – the Thursday night group mountain bike rides! Also at White Pine Touring, this one is open to everyone, with three groups to choose from based on ride intensity. The rides are led by White Pines Touring Racing powered by jans.com mountain bike team members and guides. And on the last Thursday of each month, there's a free BBQ and adult beverages, provided by local vendors, at the end of the ride. Weekly bike rides through August 30.