Park City Event Guide: August 2 – 8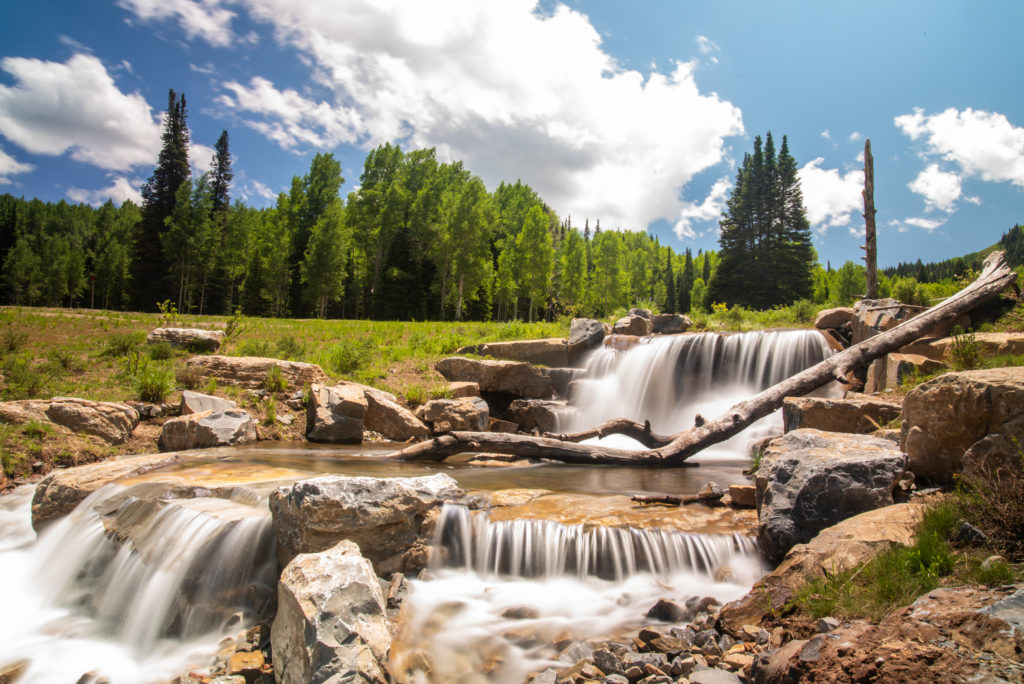 This weekend, the Kimball Art Center takes over Park City's Historic Main Street for three days of art, food, drinks, and music. You'll get to see art from around the world and create your own masterpieces.

Did we mention Summit County residents get in for free if you preregister? Go check out the 50th year of one of the state's best festivals, designed to support the Kimball Art Center's mission all year long. You can see our full guide to the festival HERE!

Hours:
– Friday, 5–9PM
– Saturday, 10AM – 8PM
– Sunday, 10AM – 6PM

FRIDAY, AUGUST 2ND

Wasatch County Fair
9 AM – 9 PM @ Wasatch County Fairgrounds
Don't miss poultry and livestock exhibits, country cooking, pageantry and carnival fun at the last weekend of the Wasatch Country Fair. Runs Friday and Saturday.

Summit Yoga at Montage Deer Valley
9AM @ Montage Deer Valley Mountain Lawn
Every Friday, an in-house fitness and wellness specialist from the resort will guide an hour-long meditation and yoga session on the lawn, overlooking the Wasatch Mountain Range.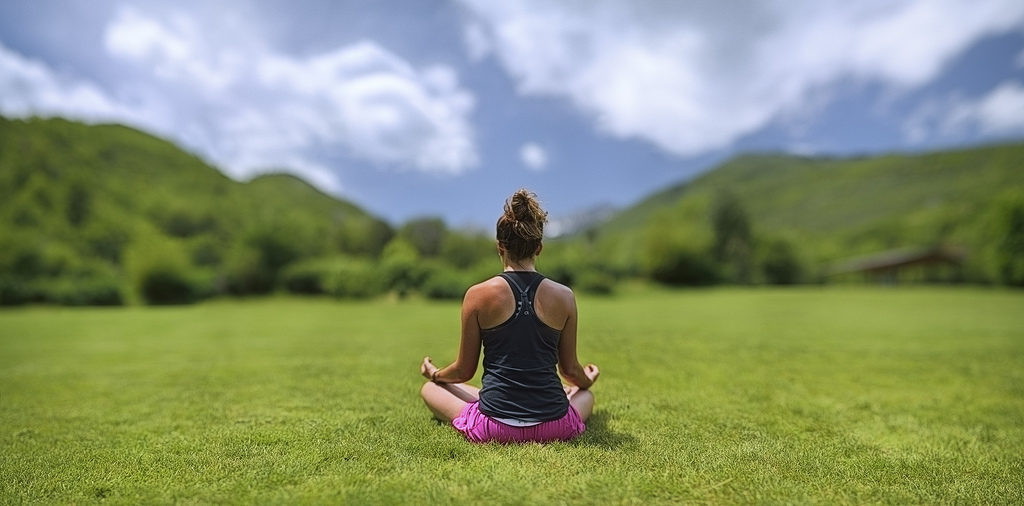 Yoga on the Patio 
9:30 @ Park City Library
Welcome all to a free community yoga class every Friday. Classes will be held outside on the patio or inside the Park City Library depending on the weather. Please bring a yoga mat. This program is in partnership with the Park City MARC.

TRI-KIDS 123
9:30 AM @ Ecker Hill Aquatic Center
This is a multi-sport camp for young athletes, ages 5 -12 years old, designed to introduce them to triathlons in a positive and fun environment. All athletes will receive instruction in swimming, cycling, running, nutrition and how to transition between events.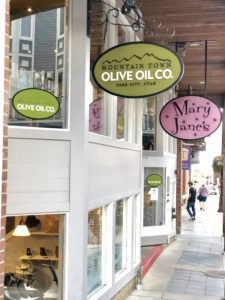 The Next Course: Cool Food for Hot Days
1 PM @ Mountain Town Olive Oil
Learn how to make the following dishes that don't require you to turn on the oven as the temperature rises outside.
Summer strawberry gazpacho
Ahi poke buddha bowl
Cold sesame cucumber noodles with spiced chicken
Crunchy vegetable hummus wraps
Yogurt sorbet sandwiches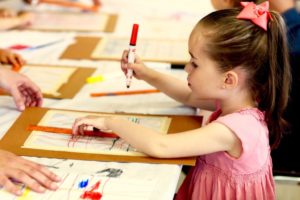 Artful Afternoon
1 – 3:30 PM @ Kimball Art Center
An after-school program to encourage kids to explore art. Kiddos get to try a variety of fun materials and drop-ins are welcome; the 30 dollar fee includes instruction, supervision, and all materials. Check out our Nonprofit Highlight on all the incredible programming Kimball Art Center provides HERE.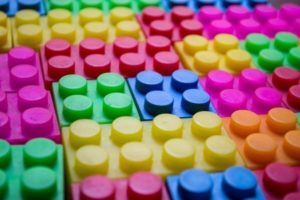 Lego Club
1—2 PM @ Park City Library
An hour of Lego BLISS. The Park City Library hosts this every week for builders of all ages. Duplos for the younger architects, IKOS for the master builders and lots and lots of LEGOS for everyone in-between. 

Village Live Music: Bruce Christensen
4PM – 7PM @ Park City Mountain Village
From PCMR's website: "Bruce Christensen is an acoustic jam rock artist with blues, jazz, funk, and reggae grooves. While performing, he creates live musical loops building captivating sonic layers to which he improvises with his guitars and vocals. Improvising and creating new music live is what music is all about to Bruce. So he "goes for it" performing, ensuring a new and magical musical experience every time." This concert held on the patio at Legends.
Parents' Survival Night
6 – 9 PM @ The Little Gym Park City
A break from the kids *and* a break from the parents – it's a survival night for all of us. Parents can use the time to enjoy a movie or a quiet meal out while the kids get quality "kid time" in a safe, fun place with trained instructors who lead them through music, games, and fun. As you might imagine, spots fill quickly, so book HERE.

Tchaikovsky's 1812 Overture & Piano Concerto No. 1
7:30 PM @ Deer Valley's Snow Park Amphitheater
Experience Tchaikovsky's explosive 1812 Overture paired with LIVE CANNON FIRE in this annual festival favorite. Also, Ukrainian pianist Anna Fedorova makes her festival debut performing Tchaikovsky's explosive Piano Concerto No. 1.

Sundance Film Series: Life Animated 
Dusk @ City Park
Bring your favorite movie treats, cozy pillows, and blankets, and set up camp in City Park for this heartwarming documentary about Owen Suskind, an autistic boy who finds a voice through Disney movies. This was one of my favorite movies at Sundance a few years ago. It is a very honest portrayal of autism that inspires without exploiting. The screening is free.  Come at 7:30 for an array of delicious desserts for purchase from Last Course Dessert Studio. In the event of inclement weather, the film will be moved to The Ray Theatre.

Stand Up Comedy
Friday and Saturday, 8 PM @ The Egyptian Theatre
No subject is off-limits to hilarious headliners Dwight Slade and Carla Collins.

Wynonna & The Big Noise
8 PM @ DeJoria Center
YES – *that* Wynonna!
As one-half of the legendary mother/daughter duo "The Judds," Wynonna was once dubbed by Rolling Stone as "the greatest female country singer since Patsy Cline." This iconic performer has received over 60 industry awards, with countless charting singles, including 20 No.1 hits such as "Mama He's Crazy," "Why Not me," and "Grandpa, (Tell Me 'Bout The Good Ole Days)."

Park City Limits Dinner Concerts 2019
Every Thursday, Friday, & Saturday @ Silver Star Café
Every weekend, eat some great food while enjoying an acoustic dinner show with singers and songwriters from around the region. Weather permitting, the shows will be on the patio during the summer. Check the music schedule HERE and call to make a reservation. 

Sundance Mountain Resort Summer Theatre presents Mamma Mia! 
Mondays, Thursdays, Fridays, & Saturdays @ 8:00 PM
July 18 – August 10
The Sundance Summer Theatre is pleased to present Mamma Mia! in partnership with Utah Valley University. It's music you know and love featuring the ABBA music you know and love. And if you don't….I'm sorry. The exciting tale unfolds on a Greek island paradise where a daughter's quest to discover the identity of her father brings three men from her mother's past back to the island they last visited 20 years ago.
SATURDAY, AUGUST 3RD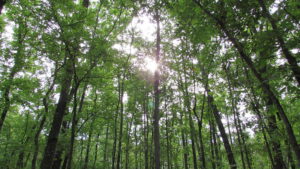 Saturday Morning Nature Walk
8:30 AM @ Swaner Nature Preserve
Start your weekend off on the right foot! Join a group of weekend-walkers and learn about the Swaner Preserve wetlands while you get some exercise – and look for an abundance of wildlife!
Canyons Village Summer Concert Series: Blitzen Trapper
6 PM @ Canyons Village at Park City Mountain Resort
Every Thursday and Saturday night, the resort hosts a free, outdoor concert. This week, Blitzen Trapper. Over the course of 15 years and seven full-length albums, Blitzen Trapper has crafted one of the more compelling and varied catalogs in contemporary rock and roll. Indeed, singer and guitarist Eric Earley, who is also the Portland, Oregon-based band's primary songwriter, is possessed of a musical and lyrical sensibility that is remarkably deep and wide; big ideas and universal emotions are wrung from the seemingly plainspoken details of small-screen and often highly personal stories, and set to music that reaches way, way back to old-timey folk and bluegrass, travels through everything from country, psychedelia and soul to prog, garage and metal, indulges gloriously in the classic rock of the 70s and 80s, and makes occasional side trips into hip-hop, skewed pop, and noisy freakouts.
Homestead Summer Concerts
7 PM @ Homestead Resort
The Free Homestead Summer Concerts Event begins at 7 pm every Saturday evening.  BBQ and treats are available for purchase.  Bring your chair and enjoy!
Aug 3–The Backyard Revival (Folk/Americana)
Aug 10–Music In The Round (Favorite Local Songwriters)
Aug 17–Silver City Pink (Folk/Bluegrass)
Aug 24–Sam Payne (Storytelling Musician)
*Aug 31–The Shane Lee Band (Country Rock)
*Sep 7–Groove Axis (Jazz)
*Sep 14–Molly In The Mineshaft (Bluegrass)
*Sep 21–Ed Stevens Tribute (Music of the Series Founders)

*The last 4 shows will begin at 6:00 pm
An Intimate Evening with Kristen Chenoweth with the Utah Symphony
7:30 PM @ Deer Valley's Snow Park Amphitheater
A Park City favorite – Chenoweth brings memorable songs and show tunes from Wicked, Glee and more in an exciting performance with the Utah Symphony.   

SUNDAY, AUGUST 4TH

Swaner's Craft Sunday
11 AM – 1 PM @ Swaner EcoCenter
Kids of all ages are invited to enjoy the complimentary Swaner Craft Sunday! Join the fun at the Swaner Preserve and EcoCenter, and create a nature-themed craft to bring home.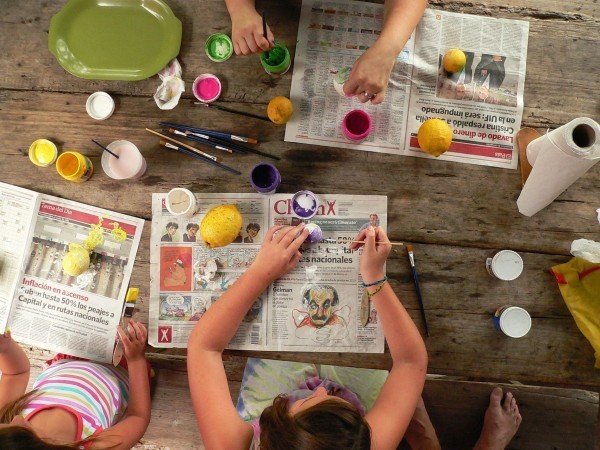 Climbing Wall
1 – 3 PM @ Swaner Eco-Center
Climb through the EcoSystem from the bedrock all the way to the uplands! The Swaner indoor climbing wall is fun for all ages. A harness is supplied, participants are asked to wear closed-toe shoes.

Beethoven Festival Sunday Salon Concert
4:30 PM @ Temple Har Shalom
Arrive at 4:30 for some wine, cheese, fruit, and sweets. The concert will begin at 5, when you will enjoy a comfortably intimate program of chamber works by Beethoven, presented by the Festival Artists in Residence Russell Harlow, clarinetist, Leslie Harlow, violist and pianist Pamela Palmer Jones.

DURING THE WEEK

MONDAY, AUGUST 5TH

Beethoven Festival
6:15 PM @ City Park
Get a second round of Beethoven, this time on the lawn at City Park. Bring lawn chairs, blankets, and a picnic!

TUESDAY, AUGUST 6TH

Tent Tales for Tykes
11 AM – 12 PM @ L.L. Bean Park City Store
Storytime at Park City's L.L. Bean store on Main Street. Ideal for kiddos 3-6, during each weekly session, they'll explore a different nature theme and then play a game or do a craft. You can join in on the fun or spend the hour shopping but you do have to register HERE.

Beach and Café Umbrellas with Watercolor Class
1 PM @ Kimball Arts Center
Learn to paint with watercolors as Cindy Briggs takes you through her step-by-step process.

Deer Valley's Tuesday Twilight Series
4 PM – 8 PM, Tuesdays through August 27 @ Deer Valley
Take the chance to experience the mountain in the evenings again this summer with the Twilight Ride Series. Lift-served mountain biking is available on Silver Lake Express, Homestake Express, and Sterling Express chairlifts. And if you reserve in advance, you can get some mountain bike lessons as well.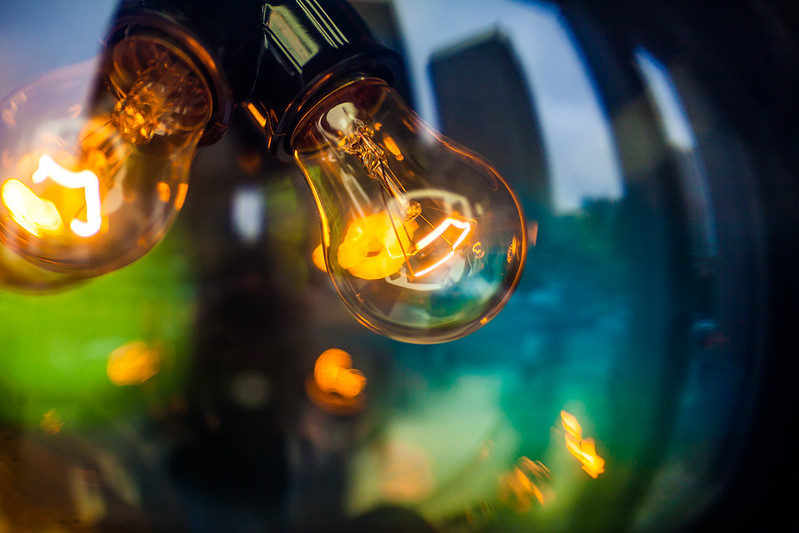 Energy Efficiency Workshop
6 PM @ ReStore/Habitat for Humanity
Come to the Park City ReStore on August 6th to hear workshop partner Jeff Bousson, with Utah Clean Energy, as he gives some helpful advice about making your home more energy-efficient and about a new community solar program!

"Dear Past Self" Journal Read Aloud
6:30 PM @ Park City Library
Have you ever read through old journals? Let me tell you, it's a RIDE! Cry, laugh, and gasp with your fellow Parkites during our summer read aloud open mic and picnic. Pack a picnic and bring your old journal to get a chance to read aloud from your past self. Harvest Home Music will be playing Celtic music throughout the evening
International Summer Film Series: He Named Me Malala
6:30 PM @ Jim Santy Auditorium at Park City Library
Every Tuesday, Park City Film and the library are offering a free film (and popcorn!) as part of the School Break Film Series. This week, come see the He Named Me Malala. After the Taliban tries to kill her for speaking out on behalf of girls' education, Pakistani teenager Malala Yousafzai emerges as a leading advocate for children's rights and the youngest-ever Nobel Peace Prize Laureate.

WEDNESDAY, AUGUST 7TH

Music on the Patio: Voices in the Hills Series
2 PM @ Park City Library
Voices in the Hills brings musicians from across the state and country. Bring a picnic or get a snack from Lucky Ones Coffee. 

Wednesday Farmer's Market
Noon @ Park City Mountain (Silver King parking lot)
Stop by and pick up fresh fruit for a mid-hike snack, a bundle of organic vegetables for your family dinner, or locally made jams, jellies, trinkets, or jewelry to take home as a souvenir each Wednesday from 12:00 – 5:00 PM. Not only does buying local food help our community, it also helps our environment by reducing carbon dioxide emissions and packing materials, as well as helping to make farming more profitable.

Crafternoons at Park City Library
4 – 5 PM @ Park City Library
Come left off some creative steam. Make and take your crafty project every week. All ages welcome.

Opal Agafia & the Sweet Nothings
6:30 PM @ Deer Valley Resort
Drawing from many genres, Opal Agafia & The Sweet Nothings blends the best elements of soul, blues, jazz, gospel, country, swing, and traditional mountain music into a sound that captures the past and boldly pushes ahead.

THURSDAY AUGUST 8TH

Mines & Wines Deer Valley VIP Tour
1 PM @ The Brass Tag restaurant at Deer Valley
Join us for a three-hour, Park City tour of historic locations paired with great wines! Starting July 11 and running until August 29 on Thursdays, the Mines & Wines Deer Valley VIP tour begins at The Lodges at Deer Valley's Brass Tag restaurant with an overview of the feud that brought mining to Park City, while we enjoy a vintage sparkling wine made for the king and queen of Spain. Then climb aboard a limobus for the other stops.

Summit County Fair Fine Arts Show
4 PM @ Coalville Fairgrounds
This three-day exhibit lets locals show off their art as part of the County Fair in Coalville. Go check out the work by some of your most talented neighbors.
Thursday, August 8, 4:00 p.m. – 8:00 p.m.
Friday, August 9, 11:00 a.m. – 8:00 p.m.
Saturday, August 10, 11:00 a.m. – 8:00 p.m.
Canyons Village Summer Concert Series: Neal Francis
6 PM @ Canyons Village at Park City Mountain Resort
Every Thursday and Saturday night, the resort will host a free, outdoor concert. This week, Neal Francis is the featured performer. From the PCMR website "Born Neal Francis O'Hara, the piano prodigy found himself touring Europe by the age of 18 with Muddy Waters' son and backing up other prominent blues artists coast-to-coast. In 2012, Francis joined popular instrumental funk band The Heard. With Francis at the creative helm, The Heard transformed into a national act, touring with boogaloo progenitors The New Mastersounds and chart-toppers The Revivalists and appearing at Jazz Fest and Bear Creek. As a solo artist, Neal Francis has been called the "reincarnation of Allen Toussaint" with his gleeful 70s style funk and soul."

The Hardy Brothers
6:30 PM @ Dejoria Center
Check out this FREE Summer Concert Series out on The Great Lawn! The Hardy Brothers originally grew up in Utah and are currently based there, but have also lived in Hawaii, Africa, Spain, Brazil and throughout the continental U.S. Their travels have exposed them to many different music styles which they incorporate into their sound.

ONGOING EXHIBITS

Utah Olympic Park is open for the summer season. You can learn about the park's beginnings in the free museum or take a ride on the summer bobsled. The park's summer experiences include the extreme zip line, zip line tour, alpine slide, drop tower, adventure courses and scenic chairlift rides (not all activities are open early season). Early season hours 10 a.m.–6 p.m. daily. Watch the Flying Ace All-Star Ariel Show every Saturday and Sunday at 1:00.

Pam Bowman and Jacqui Larsen Exhibit: "Things My Mother Taught Me"
Through Sept. 8 @ Kimball Art Center
Featuring installation works by Bowman and mixed-media paintings by Larsen at the Kimball Art Center. From the KAC "In Pam Bowman's installation, six-story fragments from her life resonate universally as she addresses the formative issues of character development, individual purpose, and body image, as taught by her mother. Jacqui Larsen's paintings take a metaphoric look at the impossible charge of any guardian to stand as a lookout for a child."

Walking Tours of Historic Main Street
Every weekday 2 PM @ Park City Museum
Spend an hour walking down Historic Main Street, learning about the city's growth from a mining town to a ski destination. The tours take place every weekday until August 30th. The tours will leave the Museum every day at 2. call 435-649-7457 ext. 136 to make a reservation. Wear comfortable shoes, bring water, and don't forget your sunscreen!

Patios, Pools & the Invention of the American Backyard
Through November 20 @ Park City Museum
This exhibit, part of the Smithsonian Institution Traveling Exhibition Service, shows the history of the American backyard—from pools to lawns, to BBQ grills. From the Park City Museum "Through rare photographs, historic drawings and period advertisements, Patios, Pools, & the Invention of the American Backyard explores the mid-century backyard of the 1950s from the rise of the suburbs and tract houses and the beauty of postwar garden design to the birth of the environmental movement."

EATS – Eat Awesome Things at School.
EATS offers community classes and programs to make sure every student in the Park City School District is getting the best nutrition possible—at school and at home. Here's an event to sign up for now: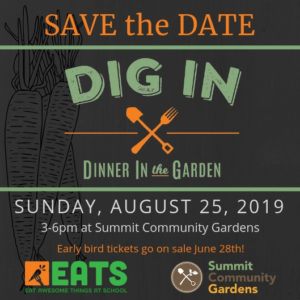 DIG In
August 25, 3 PM @ Summit Community Gardens
EATS and Summit Community Gardens created DIG In to bring people together around food. This community-focused event sells out to 400 guests every year! Held at Summit Community Gardens on August 25, 2019, this is one of the most beautiful outdoor events in town. Tickets are on sale NOW!

---
UPCOMING EVENTS

Aug 10 → Drive-in Movie in the Park @ Prospector Square, Lot K
Aug 10 → Back to School Glow n' Go Run @ Willow Creek Park 
Aug 10 → Coper Moose Harvest Dinner
Aug 10 → 100 Mile Meal to Benefit Recycle Utah
Aug 16 → Hearth and Hill Copper Moose Farm Stand Dinner
Aug 23 → Trailside Bike Park Shred-n-BBQ @ Trailside Bike Park 
Aug 23 → Movie in the Park @ Trailside Park (upper field) 
Aug 24 → Art on the Trails @ McLeod Creek Trail 
Aug 25 → DIG In @ Summit Community Garden
Sept 07 → Run for Recreation @ PC MARC to Basin Rec Fieldhouse 
Sept 14 → Hearth and Hill Copper Moose Farm Stand Dinner
Sept 25 → Swing for Sports Golf Tournament Fundraiser @ Canyons Golf Course 

COMMUNITY INVOLVEMENT
An amazing opportunity to learn more about Park City and how you can get more involved is now available. Applications for Leadership Park City Class 26 are now open.
Through this life-changing, competitive program, you'll learn how all the different elements of the Park City community work together—from city and county government to businesses to non-profits. You can get more information HERE and find the application HERE.
---

The Colony at White Pine Canyon is the largest gated ski-in / ski-out community in the United States. Our land spans 4600 acres, and approximately 90% of it will always be preserved as open space.

In winter, enjoy exclusive ski and snowboard access to one of North America's largest mountain resorts, Park City Mountain. In spring, the snow melts to reveal an amazing network of hiking, biking, and horseback riding trails, connecting to more than 400 miles of single-track trails throughout the surrounding area.

The Colony is just 35 minutes from Salt Lake International Airport and 5 minutes to Park City's historic Main Street, home to the Sundance Film Festival and world-class dining and shopping.