Park City Event Guide: Kimball Arts Festival | August 2 – 4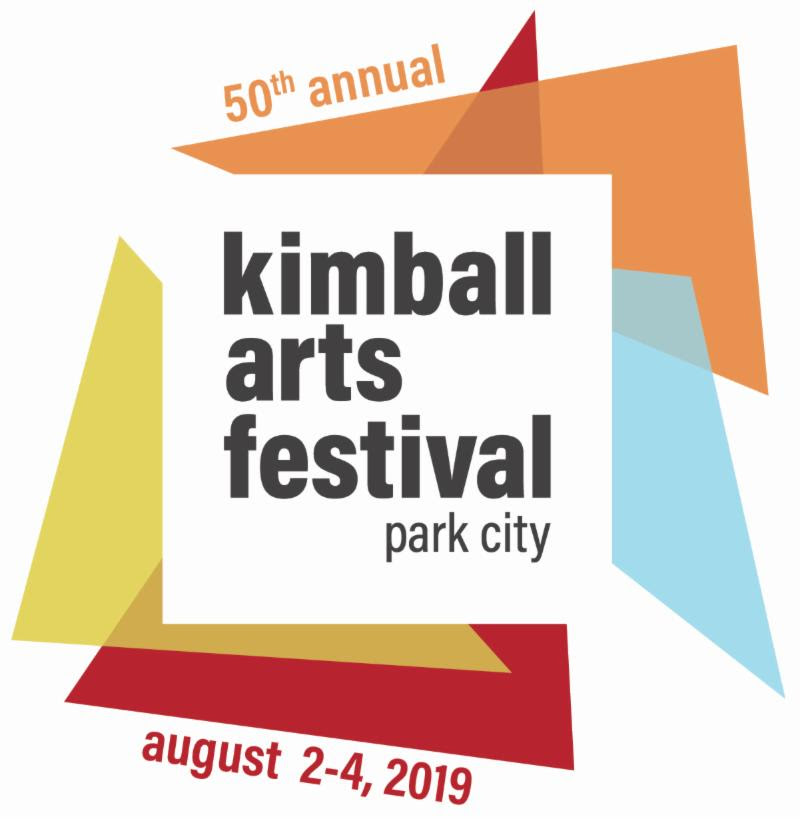 For 50 years, the Kimball Art Center (KAC) has shut down Historic Main Street and displayed the wares of artists from all over the globe as the community comes together to celebrate the Kimball Arts Festival.
The festival takes place this weekend: August 2-4, and functions as the KAC's main fundraiser for the year. The non-profit KAC works to provide access to art and art education to those in the Park City area. That includes offering scholarships to students to their many, many art classes, providing in-class and after-school programs at Park City and Summit County schools and provide free access to incredible exhibits to the community. Money raised from the Festival allows the KAC to continue its mission throughout the year.

Each year, it seems, the festival grows, and this year, the works of more than 220 artists will be highlighted. They come in all mediums — from drawing, to jewelry, to wood. Invited artists come from 33 states and three countries. Not only that – there are opportunities for you to jump in and experiment with your own creativity.

Here's what to look forward to at one of Park City's largest, most fun summer events.

TICKETS
This year, if you're a Summit County resident, you can get FREE admission by registering HERE before the festival.

VIP PASSES
The Festival gets even better with unlimited access to the VIP Lounge in the Kimball terrace. You get all the food and beverages you can handle — plus (cue the heavenly music) PARKING.

Catering provided by Culinary Crafts and Intermountain Park City Hospital and beverages provided by VIDA Tequila, barrel-aged specialty cocktails by Ogden's Own Distillery, and local beers from Park City Brewery. Buy tickets HERE.

SPECIAL EVENTS

Art Starts Here Gala
August 1 | 6PM @ Kimball Terrace
This fancy gala raises money for the Kimball Art Center. Live auction items include one-of-a-kind experiences — like a chance to mingle with the New York Rangers in the locker room and attend the post-game press conference, jet off to Argentina and Uruguay and stay in some of South America's most exclusive resorts, and custom artwork by award-winning artist Dolan Geiman. Buy tickets HERE.

Can't make it to the Gala? You can still win a St Regis, Deer Valley staycation for only $50! Buy a Golden Ticket HERE.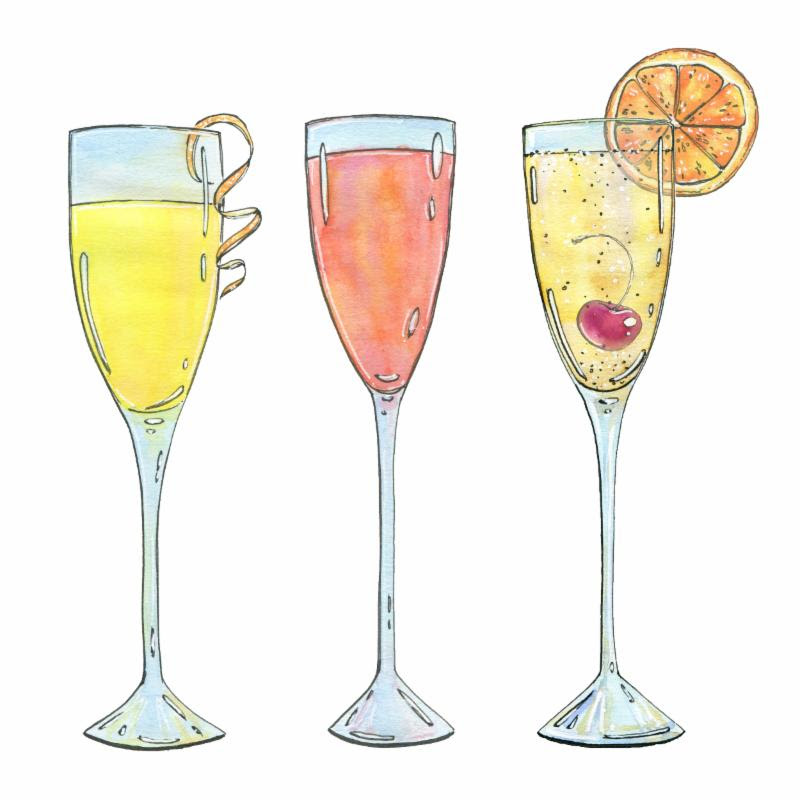 Brushes and Brunch
August 4 | 9AM @ Rockwell Room
Crepes and creatives, coffee and canvas, mimosas and mixed media… you get the idea! Brushes and Brunch is a unique event designed for guests to mingle with 2018 Best of Show artists over a delicious Sunday brunch, catered by Allora Catering & Events. Mimosas and Bloody Mary's begin flowing at 10 a.m.  Buy tickets HERE.

AT THE FESTIVAL

Besides all the incredible art and food, here are some things you can look forward to at the Festival.

Studio on Main
Create your own Arts Fest souvenir. Each project is $7 and includes artist supervision, supplies, and a piece to take home. This is for artists 13 years and older.
Projects include:
Tiny Paintings
Clay Creations
Watercolor Postcards from Park City
Bind Travel Journals
Printmaking
Upcycled Art
Get a full schedule of make and take project HERE.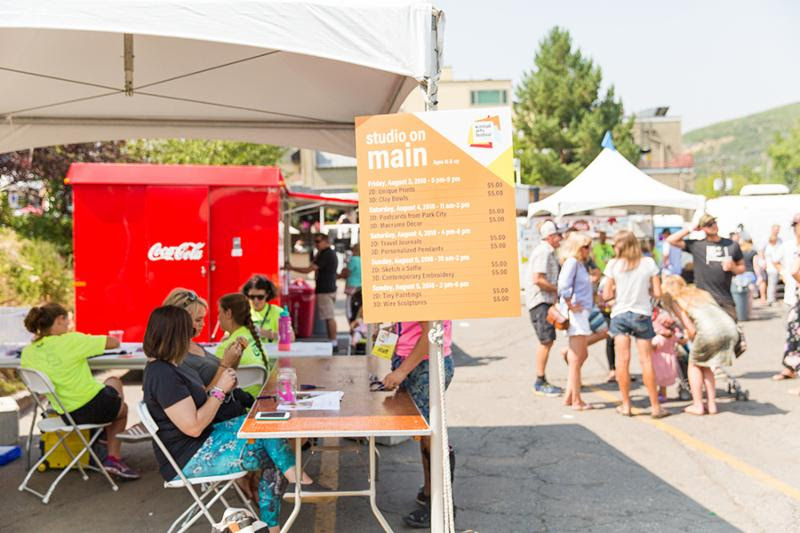 Kids Area @ Town Lift Plaza
And for your younger artists, the kids' area is a great place for the littles to express their creativity and create their own Arts Fest souvenir. Each project is a $3 or buy a project 4-pack for just $10. All projects include artist supervision, supplies, and a piece to take home.
Projects include:
Sun Catchers
The Science of Art
Bandana and Bracelet Bling
Claymation
Face painting (FREE thanks to Rocky Mountain Power)
Scavenger Hunt
Get the full Kids Area make and take schedule HERE.
Pam Bowman and Jacqui Larsen Exhibit: "Things My Mother Taught Me"
Exhibition available through Sept. 8 @ Kimball Art Center
Featuring installation works by Bowman and mixed-media paintings by Larsen at the Kimball Art Center. From the KAC "In Pam Bowman's installation, six-story fragments from her life resonate universally as she addresses the formative issues of character development, individual purpose, and body image, as taught by her mother. Jacqui Larsen's paintings take a metaphoric look at the impossible charge of any guardian to stand as a lookout for a child."

Mountain Flower Apparel Live Hand-Painting
Come watch your own tee shirt come to life. More than 65 artists submitted designs for this anniversary design commemorating the 50th anniversary. Tamia Wardle's design was ultimately picked to adorn posters and tee shirts.

All weekend, at the Mountain Flower Apparel booth, you can watch the hand painting process in real-time and take home a tee shirt for $20.

Intermountain Park City Hospital
One of the event's sponsors, Intermountain will have a number of health screening and informational booths to help make sure you get to keep enjoying the Festival for years to come!
Primary Children's Hospital, Town Lift Plaza

Learn more about the art of keeping your kids safe. Experts will be on hand to discuss ATV and helmet safety. Bring your kids' helmet to personalize!

Intermountain Women's & Newborns, Town Lift Plaza

Pin the bow on the baby. Stop by and help determine the gender of the ultrasound baby while learning about women's services across the state.

Sports Performance, Heber Ave & Main Street

Improve you cycling experience with a medical bike fit and enjoy free screenings and assessments.

Intermountain LiVe Well, Heber Ave & Main Street

Stop by for a free body fat assessment, some healthy recipes and even pop-up yoga classes.

SelectHealth and Behavioral Health Brew Pub Parking Lot

Free screenings for prediabetes, high blood pressure, depression, and prescription opioid misuse. Naloxone administration training and free kits also available.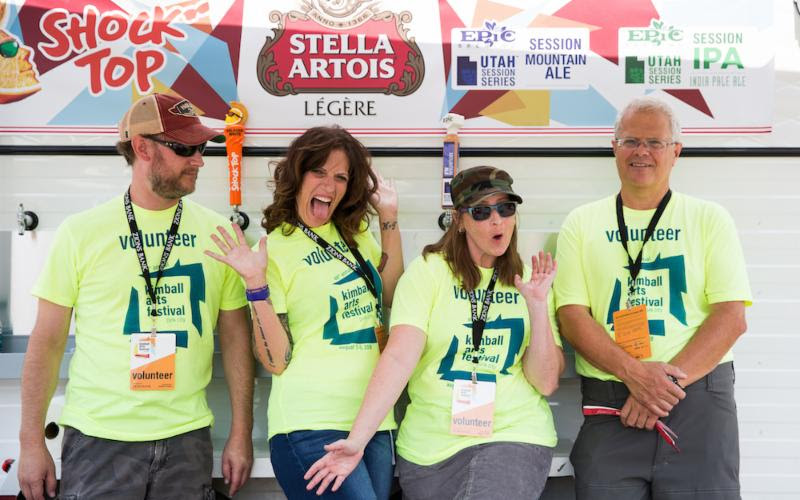 VOLUNTEERS STILL NEEDED
Volunteers are still needed for several shifts. Volunteer duties include face painting, concession stand sales, beer garden sales, entry gate cashiers and more. Work three or more shifts and get free access to the VIP Lounge plus plenty of swag and more. Sign up HERE.

For a full rundown of parking, schedules, and more go HERE.

The Colony at White Pine Canyon is the largest gated ski-in / ski-out community in the United States. Our land spans 4600 acres, and approximately 90% of it will always be preserved as open space.

In winter, enjoy exclusive ski and snowboard access to one of North America's largest mountain resorts, Park City Mountain. In spring, the snow melts to reveal an amazing network of hiking, biking, and horseback riding trails, connecting to more than 400 miles of single-track trails throughout the surrounding area.

The Colony is just 35 minutes from Salt Lake International Airport and 5 minutes to Park City's historic Main Street, home to the Sundance Film Festival and world-class dining and shopping.