Park City Nonprofit Highlight: Summit Community Gardens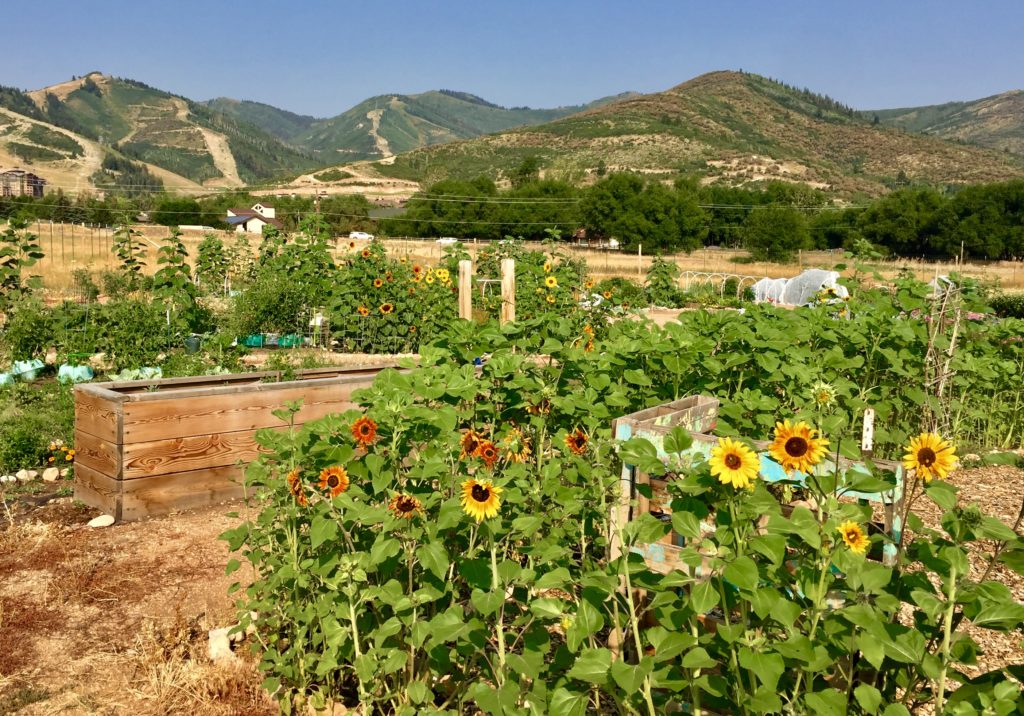 The Secret Garden
Most people we ask have heard of the Summit Community Gardens (SCG) – but don't know where to find it. That ends now! This 1.5 acre plot of land, flourishing with crops of fresh flowers, vegetables, herbs, and shrubs, with a compost pile and honeybees, to boot, is a marvelously otherworldly experience – and one you won't need to unearth a key to unlock (the garden is open to the community from dawn until dusk).
Where To Find It
SCG is located in Matt Knoop Memorial Park – another terrific community area! The park is tucked behind the Winter Sports School – just keep driving! You'll locate the Community Gardens at 4056 Shadow Mountain Dr — that's off of Old Ranch Road.
"Gather, Learn, And Grow"
The eight-foot fence surrounding the garden – is to keep Park City veggie predators like elk, deer, and moose away from your plot – and the goodies you grow there.
The garden is set up in a wheel, with information keys scattered throughout. We recommend you stroll along the paths first, breathe deeply and take it all in, and then take another tour around while you pause to read up on each section.
SCG put down roots with Summit County, The Summit Land Conservancy, and Basin Recreation in 2015. An agricultural easement on the land led the partners to create the garden on 1.5 acres in the central Snyderville Basin location. As its website states, "Summit Community Gardens is a nonprofit organization founded on the principle and mission to build and strengthen our community by educating, empowering, and providing an opportunity for people to grow their own food successfully and sustainably." Just a few years in, and we'd say these gardens are already a successful destination for our community to "gather, learn, and grow."
Herbs, Sensory, Pollinator, Fire Wise, and Kids' Gardens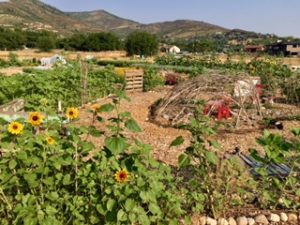 The Perennial Herb and Sensory space is the first you see when you walk in and grows herbs like Sage, Thyme, and Chives. These grow back year after year, along with sensory treats like Lavender. Future plans include Lamb's Ear, for you to touch, and native grasses for you to listen to as they rustle in the wind.
Adjacent to this area is the Perennial Pollinator zone, filled with climate-appropriate (aka low-water needs) perennial plants, shrubs, and flowers. The root that connects these — that they all attract and feed native, valuable pollinators and our community is encouraged to grow these in their own gardens to entice bees and butterflies.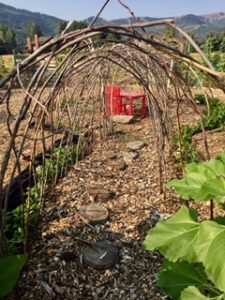 Next up – the ever-important Fire Wise Garden. The SCG staff is quick to note that no plant is fireproof – the low-water-needs plants in this zone are not fire-accelerants, and may even be able to withstand flames in some cases. How is this possible? Some of the plants have natural soaps and oils – which decrease flammability. Others have high moisture content and grow low to the ground (discourages climbing fire). Plants in this garden include Ice Plant, Soapwort, and Snow in Summer.
Our favorite stop follows – the Kids' Garden. It's under construction but is already magical. Kids can walk right in through the fun tunnel entrance (adults will need to duck), or one of the other entry paths. All of them lead to what will eventually be a center wigam, to be built from Uinta Mountain willow brushes. The wigwam will create a secret shady gathering space, and the kids' garden will also feature areas for music, building, games, and discovery. The area is enclosed by a living fence, and, as you can see, there's already a pretty special gathering area in place – one worthy of Mary Lennox and Colin Craven, for sure.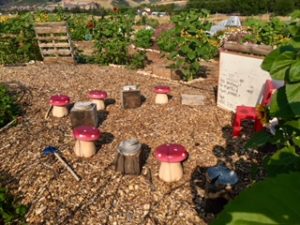 Community Garden Pods
After you relive your youth for a bit in the Kids' area, you'll discover the Community Garden Pods. Plot members have about a 4' x 16' bed to tend. Part of the fun is to walk from plot to plot to see the different styles, plants, and flowers that grow. The raised wooden beds were created for our community members who deal with disabilities or who have trouble bending low.
Bees
There's a beehive at SCG! The "Horizontal Top Bar" hive design means that the bees are able to build a suitable home at their own speed – and provides an observation window which doesn't disturb the bees. The community is invited to check in on the bees through the observation window at any time.
A New Gold Standard for Utah Green
It's no secret that lawns are water hogs, but there's a low-water, low-maintenance option for grass seed! You can see the No Mow Mix, from High Country Gardens, in the Lawn Space. In addition to not needing much water (except in dry spells), when you skip mowing, the grass blades get extra soft and swirly.
Demonstration Garden: Nibbles | Greens | Root Veggies | Cover Crops | Flowers
The Demonstration Garden is grown and maintained by garden staff. Seasonal and climate-appropriate fruits, vegetables, flowers, and cover crop are grown here, and much of what is produced will be donated to other local nonprofits and food banks.
Be sure to stop into the Nibble Garden, though, since the community is welcome to grab some nibbles! Snap peas and beans, cherry tomatoes and strawberries are there for the nibblin' right now, with more varieties to come as the garden grows.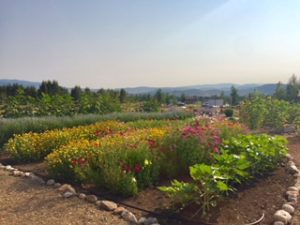 Events  
There are so many ways for you to enjoy SCG and its blooming community. The first event is SOON – Wednesday, August 1!

Outdoor Painting Party
Wednesday, August 1
6:30 PM @ Summit Community Gardens
Step-by-step guidance for a garden-themed still life will be provided by The Paint Mixer. All you have to bring is a light jacket and your favorite beverage! (Open to all ages; $50 per painter; $10 of each ticket goes to support SCG.)

Summit County Community Farmers Market
Tuesday, August 14, August 28, September 11
11 AM – 6 PM @ Summit Community Gardens
A traditional farmer's market presented by the Summit County Health Department, the Summit County Sheriff's Office, Utah State University Extension, Summit Community Gardens, and the Farmer's Market Coalition. Several growers will be set up with fresh produce and – bonus! – car seat checks will be offered by health education staff.
Second Sundays in the Garden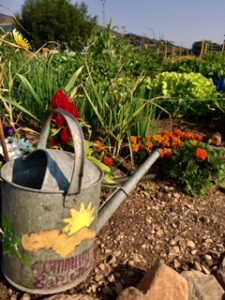 August 12 & September 9
4 – 7 PM  @ Summit Community Gardens
A casual Sunday afternoon in the garden with live local music, garden education stations, local business spotlights, and good company. Bring a camp chair, beverages, and smiles! No tickets required, and this event is free. Kids are welcome, but please leave the dogs at home.
DIG IN with EATS Park City
Sunday, August 26
3 – 6 PM @ Summit Community Gardens
D.I.G. In! Is an annual community event hosted by EATS Park City and Summit Community Gardens. It features fresh, local, garden-to-table dinner, interactive fun, live music, and a stroll through the garden to see what's growing. The party (open to any age) helps spread the love of healthy food and gardening.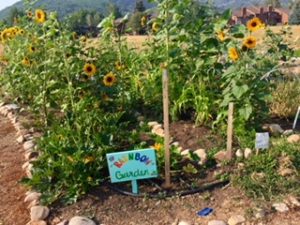 Support
If you choose to support Summit Community Gardens, your donation will go toward things like enhancing the garden, community garden maintenance, educational and community events, water conservation efforts, and providing accessible raised beds for people with limited mobility. A worthy cause to ensure this community treasure continues to blossom for decades to come!
---
---
The Colony at White Pine Canyon is the largest gated ski-in, ski-out community in the United States.
In winter, enjoy exclusive ski and snowboard access to one of America's largest mountain resorts, Park City. In spring, the snow melts to reveal an amazing network of hiking, biking, and horseback riding trails, connecting to more than 400 miles of single-track trails throughout the surrounding area.
The Colony is just 35 minutes from Salt Lake International Airport and minutes to Park City's historic Main Street, home to the Sundance Film Festival and world-class dining and shopping.