Nonprofit Highlight: EATS Park City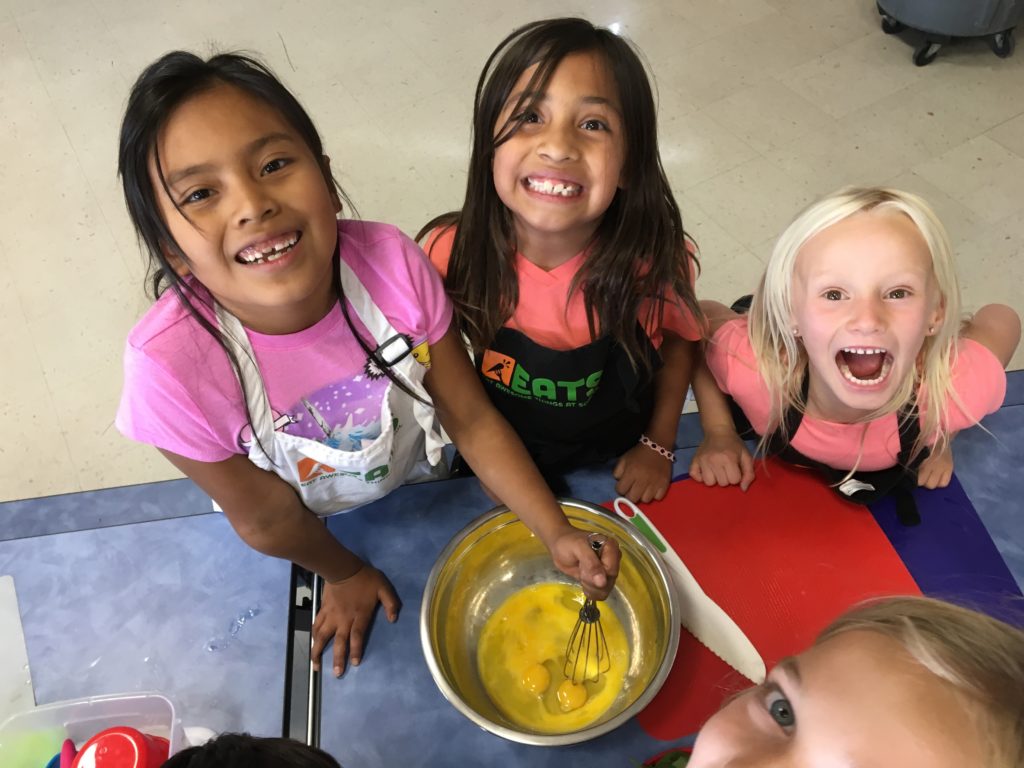 Healthy AND yummy: if you had to boil it down, that's the basic premise behind EATS (Eat Awesome Things At School) Park City.
Its mission is to ensure "every student has opportunities to develop lifelong healthy habits and access to fresh, nutritious, appealing food," and in just about six years, it has made tremendous strides to accomplish just that.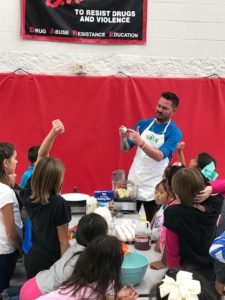 EATS uses a multi-pronged approach to educate students on healthier eating in an effort to create lifelong habits; it accomplishes this effort in part by working hand-in-hand with the Park City School District to improve school food. EATS' core values encompass a commitment to making menu options healthier, encourage PCSD as a whole to improve the health of offerings even outside of school, and emphasize the importance of learning how to grow, harvest, and prepare food. The programming EATS provides makes these core values accessible and attainable for our community.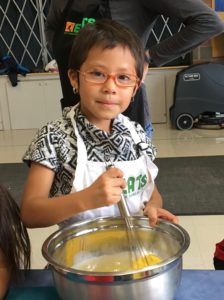 PROGRAMMING
It all begins with advocacy – and the first step of this tenet takes the form of taste tests in PCSD schools. Taste testing provides a low-commitment way for kiddos to be introduced to new, healthy foods – and to try them. Research indicates children need to be exposed to certain foods a number of times before they accept it – or come to enjoy the taste.
Additional programming includes cooking classes, indoor and outdoor school gardens, garden-based education, and camps. This lineup not only improves fruit and veggie consumption (kids are more likely to try foods they have grown and prepared themselves), it makes it more likely that they'll teach their *own* families about healthier eating. Not only that, incorporating this into the school day creates project- and place-based learning opportunities – which are shown to improve test scores and behavior, as well as lift self-esteem.
THE SCHOOL LUNCH MENU 
After the taste testing comes the VOTING. The students weigh in on whether they like the food featured in the taste tests – and, if enough students vote YES for a certain food, it is put on the school lunch menu rotation. All of the recipes are created by a team of uniquely-qualified local experts, including chefs from world-class restaurants, internationally renowned dietitians and nutritionists, child nutrition services staff, and even the students themselves.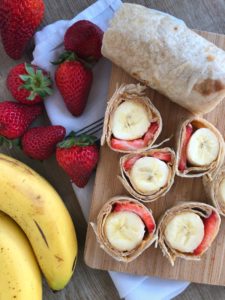 RECIPES
We keep saying that EATS advocates for food that is not only nutritious – but delicious – and we mean it! And it makes sense, because really – if something doesn't taste good, you're not likely to keep eating it. That's why so much effort goes into crafting the recipes for school taste testing: it needs to taste better than it sounds.
Head over to the EATS website for the selections this group is helping PCSD cook up for students – they list recipes for breakfast, lunch, dinner, sides, soups, and snacks. Some of our favorites include Vermont Maple Apple French Toast Bake, Gluten-Free Zucchini Lasagna (aka Deer Valley Lasagna), and Strawberry Banana Sunflower Butter "Sushi." These recipes are all seriously delicious – we are speaking from experience!
SUPPORT & EVENTS 
There are a number of ways to support EATS – as volunteers, partners, and donors. EATS also hosts community events – one of which is happening this weekend.
DIG IN – Dinner in the Garden
3 – 6 PM, Sunday, August 26
Summit Community Gardens 

EATS Park City and Summit Community Gardens are coming together to bring the *community* together to share delicious, nutritious food. The event will feature tasty, local, fresh food and $5 drinks. There will also be family-friendly activities: face painting, live music, a photographer, and friendly goats to meet. Any pictures taken can be purchased online, and 50% of the fee is donated back to EATS and Summit Community Gardens. 
Thanks for all the work you do to make our community healthier and happier, EATS! Our community is better off because of your efforts.
---
The Colony at White Pine Canyon is the largest gated ski-in, ski-out community in the United States. Our land spans 4600 acres, and approximately 90% of the land will always be preserved as open space.
In winter, enjoy exclusive ski and snowboard access to one of America's largest mountain resorts, Park City. In spring, the snow melts to reveal an amazing network of hiking, biking, and horseback riding trails, connecting to more than 400 miles of single-track trails throughout the surrounding area.
The Colony is just 35 minutes from Salt Lake International Airport and minutes to Park City's historic Main Street, home to the Sundance Film Festival and world-class dining and shopping.