Weekend of March 16-18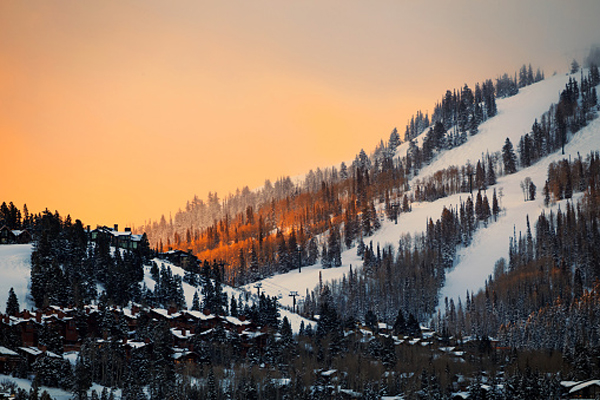 It's St. Patrick's Day weekend, so expect plenty of green on the slopes Saturday, along with some free concerts! Our pick for Corned Beef & Cabbage is at Flanagan's on Main – get there early, as it's always a packed house on St. Patty's.
Apres Ski: Spring Concert Series
Park City Mountain Resort continues their Spring Concert Series this Saturday. Catch Rage Against the Supremes (not a typo) at Payday and Tony Holiday & The Velvetones on the Canyons Village Stage. Both concerts are free from 3-5PM on Saturday, March 17.
Listen: Herman's Hermits starring Peter Noone.
The legendary 60's English beat rock band plays four shows on Main Street at the Egyptian Theater. Dust off the old records, and reacquaint yourself with favorites such as "I'm Into Something Good" and "Mrs. Brown You've Got a Lovely Daughter."
8 PM. March 15-17
6 PM. March 18
Tickets
Watch: The Insult
The Park City Film Series shows The Insult, nominated for an Academy Award for Best Foreign Language Film. In today's Beirut, a civilian dispute blown out of proportion finds a Lebanese Christian and a Palestinian refugee, facing off in court. As the media circus surrounding the case threatens a social explosion in divided Lebanon, Tony and Yasser reconsider their values and beliefs as revelations of trauma complicate their understanding of one another.
8 PM. March 9 & 10 – 8 PM
6 PM. March 11.
See: Mountain Trails Gallery
Long recognized as one of the premier fine art galleries of the West, Mountain Trails Gallery proudly represents many of the most renowned contemporary and western artists of our time. The gallery features an eclectic mix of representational and impressionist paintings and sculpture as well as a broad selection of western artifact reproductions. Several new Native American portraits are currently on display, as well as several stunning landscapes.
301 Main Street
Eat: Deer Valley's Fireside Dining and Seafood Buffet
Deer Valley closes on Sunday, April 8th, and with that, two of our favorites: Fireside Dining and Seafood Buffet. Offering local favorites from the European Alps in the heart of Deer Valley, Fireside Dining features four courses served from our stone fireplaces at Empire Canyon Lodge.
Seafood Buffet, located at Snow Park Lodge, serves a vast array of fresh seafood including poke bar, chilled shellfish, hot seafood appetizers and entrées, carvery specials, vegetable specialties and prime rib along with a baker's dozen of housemade desserts.