The Colony Gives Back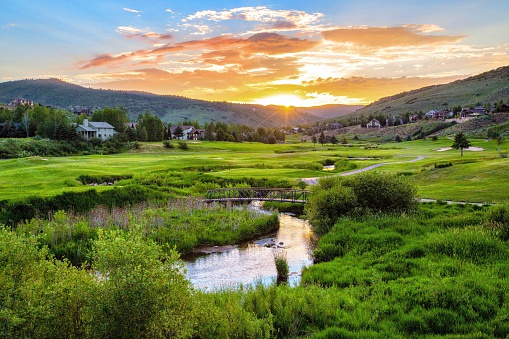 Giving back to our local community is one of the most rewarding feelings we can have. The Colony, including residents and agents, believe in the credo of "doing well, by doing good." Last week two of our agents, Bronson Calder and Kurt Peterson, spent an hour on KPCW radio to raise funds for the station during KPCW's Winter Pledge Drive. They were able to raise funds that keep non-profit community stations on the air.
If you are looking for ways to participate in a philanthropic sense in your Park City community, here are a few of the organizations The Colony works with to support and further their missions.
KPCW Community Radio Connection
On-air since 1980, the aforementioned KPCW (91.9 FM Radio) reaches 73% of all adults in the Summit and Wasatch counties of Utah at least once a week, twelve times more than any other radio station in the area. KPCW also "streams" its programs via its website to listeners around the world. Tune into KPCW for local information and stay tuned for annual pledge drive information with The Colony as an on-air sponsor. KPCW radio is a non-profit, volunteer supported organization whose mission is to educate, inform, entertain and provide access to a diverse community with quality local, national and international programming.
Peace House
Peace House is a non-profit organization located in Park City, Utah, established in 1995. Through education, shelter and support services, Peace House empowers women to break the cycle of domestic violence in their own lives and those of their children. Peace House also reaches out to individuals and groups within the service area of Summit and Wasatch Counties with education and awareness programs to help break the cycle of domestic violence in communities.
Mountain Trails Foundation
Mountain Trails Foundation promotes and preserves trail access for all non-motorized users and maintains the robust trail system in the Park City area. This includes the acclaimed 26-mile "Mid-Mountain Trail," which runs through The Colony and has been designated an "Epic Trail" by the International Mountain Biking Association. The Colony promotes trail access for public and private use and is proud to support MTF.
Youth Winter Sports Alliance
The Mission of The Alliance is to support winter sports activities for youth in Summit and Wasatch counties, promoting good sportsmanship and healthy lifestyles through participation, education, and competition. The Colony supports YWSA through their annual fundraiser event each autumn.
People's Health Clinic
People's Health Clinic is a non-profit, primary care facility that provides high-quality medical services to uninsured individuals and families in Summit and Wasatch Counties. Patients are seen by appointment, and a donation is requested at each visit, yet no one is turned away for inability to pay.
Learn more about these programs and more!