Fall is officially here – but we aren't saying the s-word just yet (despite being VERY excited for another epic Park City winter!). There are dozens of activities to do here in Park City, Summit, and Wasatch Counties (and a few we're including that are in Salt Lake City, too!), so we thought a quick, easy guide could help. For other activities in farther corners of our state, click here & here.
ONGOING EVENTS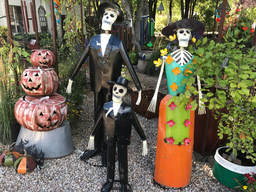 Park City Nursery
Haunted Forest & Pumpkin Patch
Grab your porch gourds and fall flowers – and then stroll through the classic Haunted Forest at Park City Nursery!

During operating hours, you and the fam can explore the pumpkin patch and take fall pics with the this year's GORGEOUS fall backdrop – the colors are as bright as we've ever seen them here in Park City!
---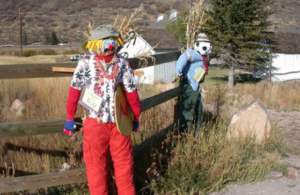 Scarecrow Walk
McPolin Farm
Scarecrows are out on display along the trail near the McPolin Farm! They'll stay put through October 28.
---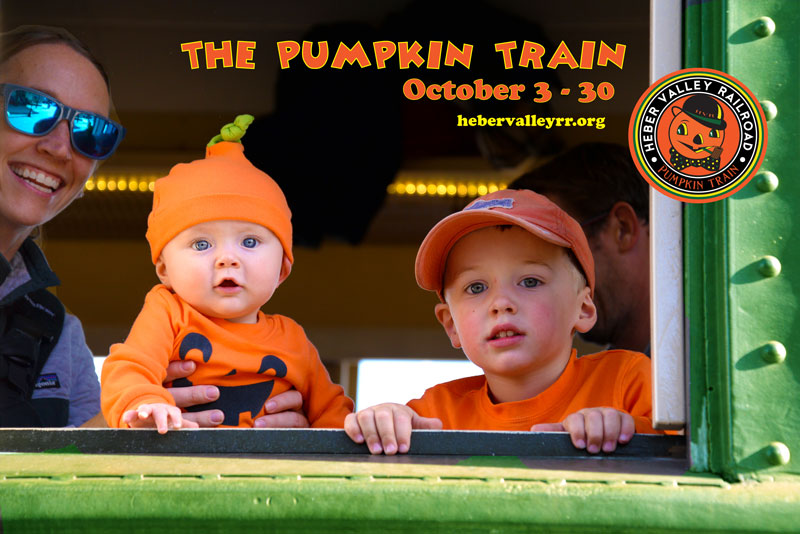 The Pumpkin Train
Heber Valley Railroad Depot
Hop on the Heber Creeper for the annual Pumpkin Train experience! The 40-minute train ride is full of entertainment from costumed characters and music – not to mention the fresh, delicious pumpkin chocolate chip cookie you'll be treated to toward the end of the ride.

Back at the depot, make sure you head over to see the family-friendly haunted train car (don't forget to get your Halloween sticker). Right on down the line, you'll see the pumpkin patch, where you can take some fun fall pictures and grab a pumpkin or two (a pumpkin is included with the purchase of your ticket). For the schedule of train departures, click here. The Pumpkin Train rolls on Thursdays, Fridays, and Saturdays, through October 30.

---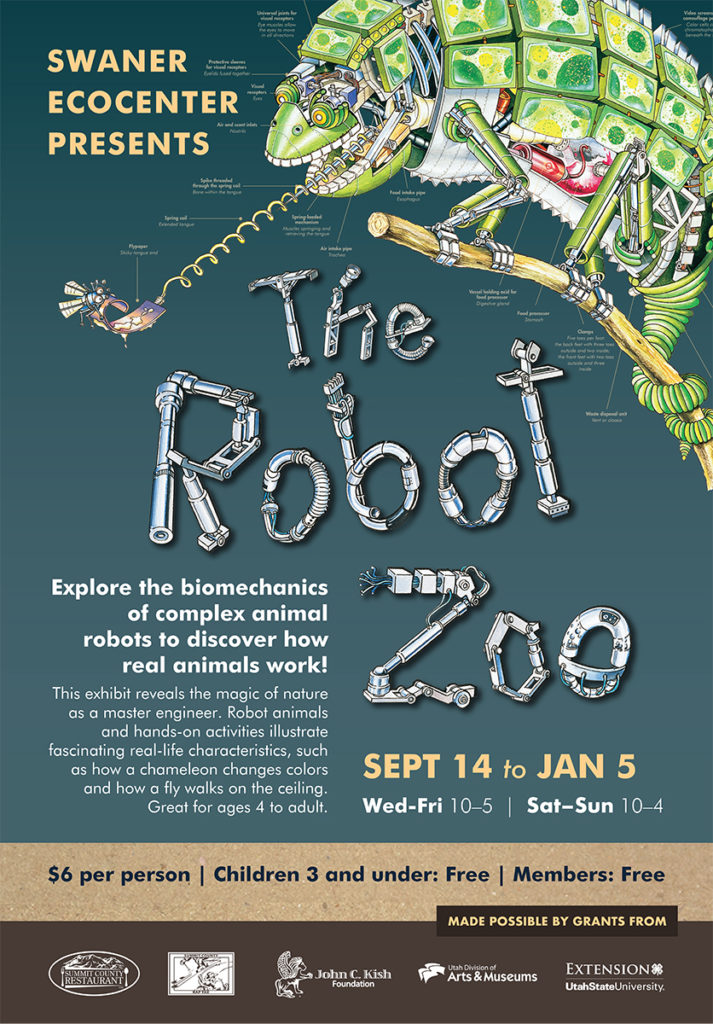 The Robot Zoo @ Swaner Eco Center
Through January 15
From the website:
Explore the biomechanics of complex animal robots to discover how real animals work! This exhibit reveals the magic of nature as a master engineer. Robot animals and hands-on activities illustrate fascinating real-life characteristics, such as how a chameleon changes colors and how a fly walks on the ceiling. Great for ages 4 to adult.

---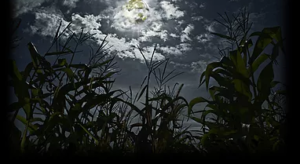 Cornbelly's
Thanksgiving Point
September 27 – November 2
There's so much to do at Cornbelly's, it nearly needs its own blog post. From fireworks on Fridays and Saturdays to corn mazes, to the fall adventures, to a number of "Haunts" – you can count on an entire day, and then some, of action. View the full calendar HERE.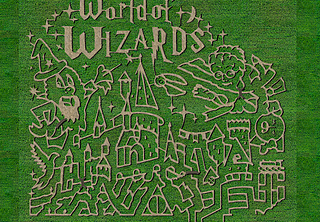 Corn Mazes
@ Cornbelly's
Voted among the nation's 10 Best Corn Mazes, there are four of them to try at Cornbelly's. The 2019 World of Wizards corn maze is a special nod to Harry Potter. The labyrinth is open day & night – and is never haunted. Plan on it taking about 30 – 45 minutes, including stops for interactive games and special wizard-themed trivia.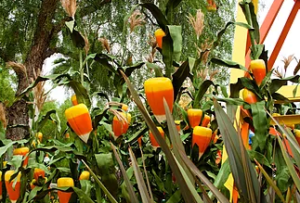 Then, hop on the "grain train" to ride through the Candy Corn Acres Maze. There's also a kid-friendly 5-minute maze with a "find the gummy bear" feature. Finally, the Haunted Insanity Point Maze is only for those 12 and older, and has animatronics, live spooky hauntings, and a few surprises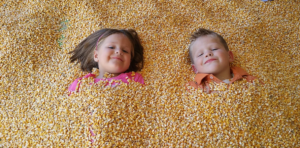 Fall Adventures & Haunts 
@ Cornbelly's 
There are *dozens* of Fall Adventures for you to see and do at Cornbelly's. From campfires to hayrides to pumpkin tetherball to the corn cob beach,  you may need to come back a few times to hit everything.

The Haunts include walk-through spooky setups. The four scenes vary in scary, and include The Creature, which takes you through the belly of the beast; Big Top Terror, where you'll encounter all sorts of circus freaks; Chaos Castle, which has you feel your way through a hay maze; and Hayloft Horror, where you have to wind your way around the animals who have all gone mad in the barn.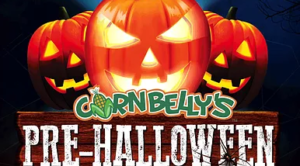 HalloWEEK Bash & Costume Contest
Monday, October 28 @ Cornbelly's
Wear your costume (you could win a grand prize package!) for this pre-Halloween celebration. With the price of admission, you'll be able to participate in the costume contest (there are actually two of them – one at 5:45 p.m. and the other at 8:45 p.m.). The grand prize winner will receive 5 FREE 2019 Cornbelly's tickets, 5 FREE Luminaria tickets and a $50 gift card to Thanksgiving Point. Other fun festivities:
Halloween Parade → 7:30 p.m.
DJ Dance Party → 5-6:30 p.m.
Circus Magic Show → 5:30 & 6:45 p.m.
Pumpkin Pie Eating Contest → 4:30 & 7 p.m.
Extreme Trick-or-Treating with Candy Cannon → 6:35 p.m. (cash, candy & prizes will be… blasted out of a candy cannon)
Insanity Point Haunts → 7:30 p.m.
Halloween Fireworks → 8:30 p.m.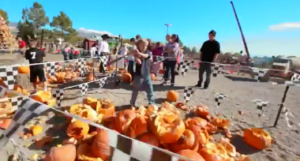 Pumpkin Smash
@ Cornbelly's 
November 1 & 2
Join in the somewhat aggressive destruction of unsold pumpkins – or bring your own stash – and smack the living daylights out of them with a startlingly large-looking wooden mallet.
For a comprehensive list of corn mazes all over the state, click here!
---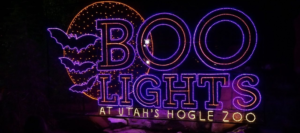 BooLights! @ Hogle Zoo 
6:30 – 9:30 PM 
Through October 26
Bring the kiddos to enjoy the fabulous combination of animals and lights, plus, ride on the (not-so) spooky train, see an illuminated graveyard and land of the spiders, an incandescent bat cave and a labyrinth-themed maze with puppets. To purchase your tickets, click here.
---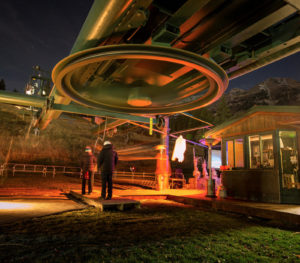 Halloween Lift Rides
Sundance Resort
Hop on Ray's Lift for a family-friendly spooky Halloween lift ride! It takes about 45 minutes to an hour, and there are fun games, a Halloween movie at the base (weather-permitting), blankets for those who forget their own, and hot cocoa and snacks for sale. 

If you decide to take a Halloween Zip Tour, a Lift Ride is included in that ticket. You can purchase your tickets online or in-person at the Ray's Base Ticket Office. The lift rides spin through October 31 (closed Sunday the 21 and 28).

---
Sleepy Hollow Haunted Wagon Rides
Rocky Mountain Outfitters Midway
There are few things we can imagine spookier than a horse-drawn wagon ride through the woods of Soldier Hollow, especially when you get to listen to a narration of Washington Irving's original short story "The Legend of Sleepy Hollow." Even scarier – the woods are frequented by the apparition of the Headless Horseman! Through October 30 – reservations are required.
---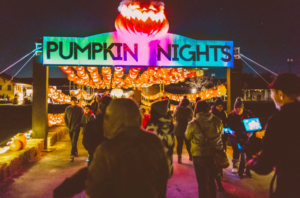 Pumpkin Nights
October 10 – November 2
Utah State Fair Park
You'll wander a half-mile walking path in the "Forbidden Pumpkin City" at Pumpkin Nights. There's also a pirate's cove and other fantastical lands, which are built using more than 3,000 hand-carved real and artificial pumpkins.
First, though, you'll experience Pumpkin Central, with local food drinks, games, entertainment, and tons of photo opportunities.
There are eight difference pumpkin-themed lands, a Spirit of Pumpkins fire show, and demonstrations by professional pumpkin artists. The little ones can enjoy a scavenger hunt, a treasure dig, face painting, and a screening of Coco.
---

Pumpkin Days
September 27 – October 31
Wheeler Farm
This classic falls scene is one that's perfect for the littlest ones. There's a pumpkin patch, hay maze, cow train, and wagon rides. Pumpkin Days events at Wheeler Farm run through October 31.
---
Hay Maze & Pumpkin Patch
10 AM @ Kohler Creamery
Navigate a hay maze on this working dairy farm (just watch out for any cow pies), pick a pumpkin from the patch to take home, and enjoy some delicious Aggie Ice Cream! Soups & grilled cheese sandwiches are available for purchase. Runs daily through October 31. 
SCHEDULED EVENTS
October 12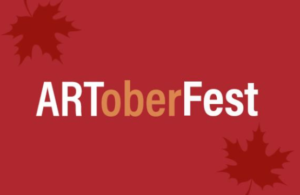 ArtoberFest
1 – 5 PM @ Kimball Art Center
Create leaf art, watch ceramics demonstrations, create a collaborative sculpture, and enjoy live music from the Ecker Hill String Band in this fall-inspired family event. For a $2 fee, you can paint pumpkins, create a fall suncatcher, or play games for prizes.

October 19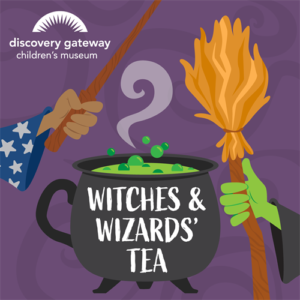 Witches & Wizards' Tea
11 AM – 1 PM
Discovery Gateway
Get all dressed up in your Halloween best and head to the annual Witches and Wizards' Tea at Discovery Gateway! Make a wizard's wand, create a spell-binding witches' potion, play with Boo-Bubbles, and get prepare your very own caramel apple at the caramel apple bar. The tea party will also include face painting, a balloon artist, and plenty of other goodies.
October 26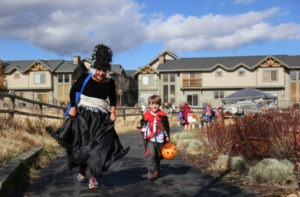 Celebrate the Spirits
Trick-or-Treat Run
Basin Rec Fieldhouse
Get kitted up in your Halloween costume for these 5K and 1-mile trick-or-treat runs – complete with candy stops along the way! All pre-registered runners will receive a trick-or-treat bag.

Boo At The Zoo @ Hogle Zoo 
Saturday, October 26
9 AM – 3 PM
For more than 20 years, kids 12 and younger have worn their costumes to trick-or-treat at the Zoo! More than 20 candy booths are set up through Zoo grounds, and trick-or-treat bags are provided (while supplies last)! Be sure to bring your own, just in case, and join one of the biggest events at the Zoo!

This event is included with regular Zoo admission, and there's an 8 a.m. early admission for Booster members.
Halloween Party
1 – 3 PM @ National Ability Center
Enjoy Halloween in a safe space! Trick-or-treating, arts & crafts, family activities, and more – all tailored to your child's abilities. RSVP is encouraged, friendly costumes are required (no masks), and participants must be supervised. The first 25 to register will get a free treat bag.
---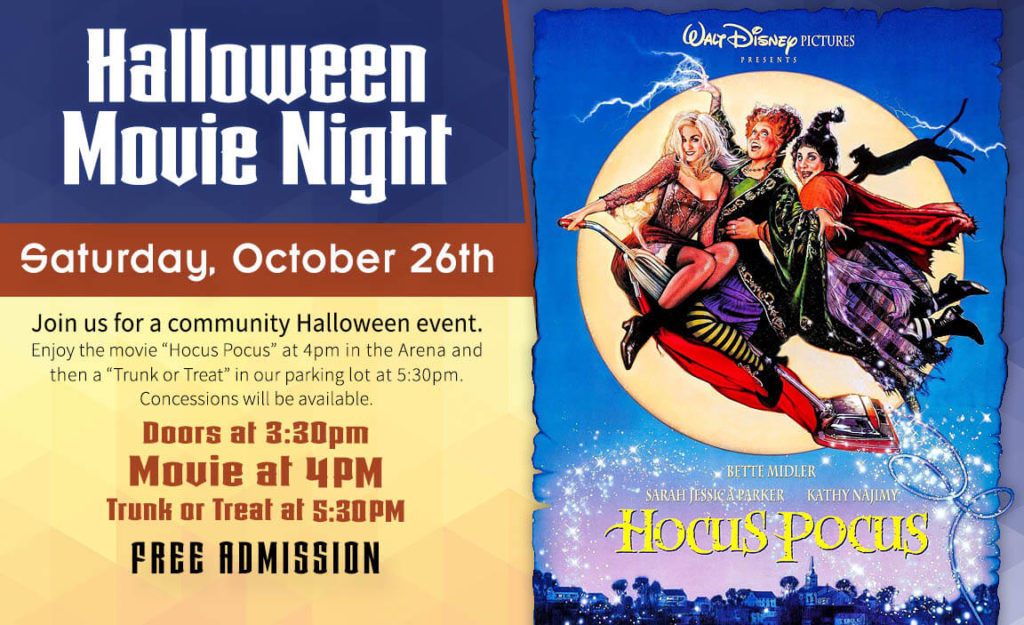 Halloween Movie Night
October 26 @ 3:30 PM
DeJoria Center
This community Halloween event starts with a screening of "Hocus Pocus" and moves on to Trunk-or-Treating in the parking lot. All ages are welcome and the event is free!
---
November
The Rocky Horror Picture Show
November 8 – 17
Egyptian Theatre
The classic B-movie with the cult following comes to life on the Egyptian Theatre stage! Enjoy the hilarious, wild ride as the perfect closeout to the Halloween season. Buy tickets HERE.
---

The Colony at White Pine Canyon is the largest gated ski-in / ski-out community in the United States. Our land spans 4600 acres, and approximately 90% of it will always be preserved as open space.

In winter, enjoy exclusive ski and snowboard access to one of North America's largest mountain resorts, Park City Mountain. In spring, the snow melts to reveal an amazing network of hiking, biking, and horseback riding trails, connecting to more than 400 miles of single-track trails throughout the surrounding area.

The Colony at White Pine Canyon is a layered and complex project, one upon which our sales team members have dedicated themselves to becoming experts.

The Colony Sales Team is passionate about the land of The Colony at White Pine Canyon, its careful and strategic development, and the sales process for those who choose to build their legacy here. The team is here for one purpose: to help you define, understand, and ultimately – enjoy life in The Colony.

360º access – 365 days a year.
The Colony Sales Team shares the Sales Office with Walt Brett, the first and only developer of The Colony at White Pine Canyon.

This means 360º access: the team has attained and is attuned to unprecedented – and comprehensive – past, present, and future knowledge of the development. That knowledge is available to you 7 days a week, 365 days a year.

The Colony is just 35 minutes from Salt Lake International Airport and 5 minutes to Park City's historic Main Street, home to the Sundance Film Festival and world-class dining and shopping.