Park City Event Guide: March 22 – 24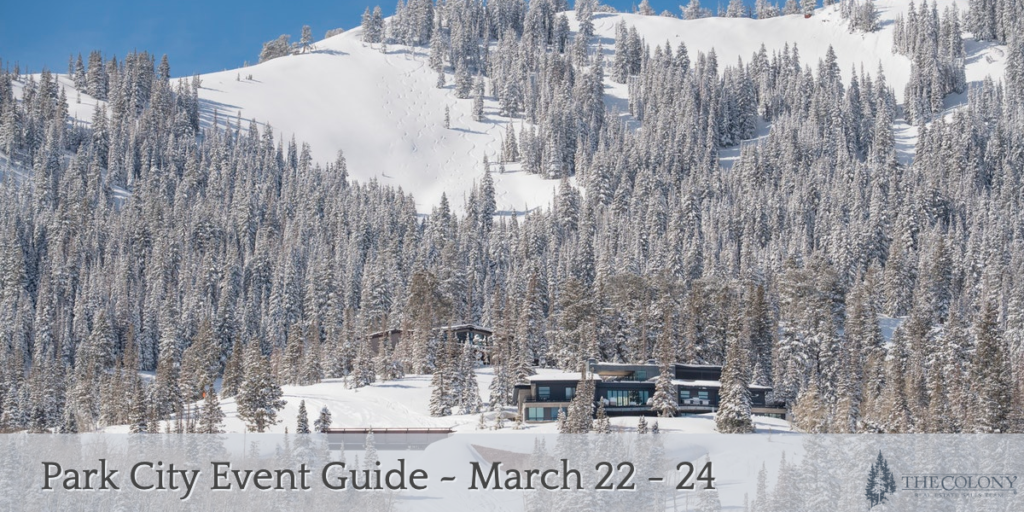 Here we are, already headed into the first weekend of spring, and it is going to be full of… snow! What else did you expect after the absolutely EPIC winter we've enjoyed! Speaking of epic – there's a TON to do this weekend – take a peek.
FRIDAY, March 22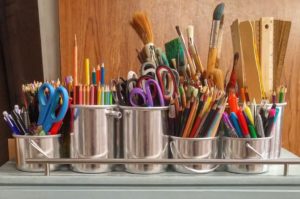 Artful Afternoons
1 – 3:30 PM @ Kimball Art Center
An after-school program to encourage kids to explore art. Kiddos get to try a variety of fun materials and drop-ins are welcome; the 30 dollar fee includes instruction, supervision, and all materials. Check out our Nonprofit Highlight on all the incredible programming Kimball Art Center provides HERE.
~
Park City Mountain
Friday Aprés
3 PM → Live Music: DJ Velvet @ the Umbrella Bar | Canyons Village

4:30 PM → Avalanche Dog Meet & Greet @ Ski Beach | Canyons Village
Deer Valley Resort
Friday Aprés
1 – 4 PM → Live Music: Mike Rogers @ Silver Lake Lodge

3 – 6 PM → Live Music: Chris Bender & Fastback @ EBS Lounge | Snow Park Lodge
~

Utah History Lecture Series
4 – 5:30 PM @ Park City Library
Learn about 19th Century Utah Women in Business and Government from Dr. Brian Q. Cannon. Head over to the Park City Library to enjoy a "discussion of many successful 19th century Utah women, including Emmeline Wells, who started a grain storage business and successful newspaper; Zina Young, who established silk production in Utah; Fanny Brooks, who started an empire of retail stores; Mary Chamberlain, the Mayor of Kanab; Ellis Reynolds Shipp, one of the first woman doctors in Utah; and Jennie Judge Kearns, an instigator of Catholic charities." This complimentary lecture is part of the Utah History Lecture Series.
~
Parents' Survival Night
6 – 9 PM @ The Little Gym Park City
A break from the kids *and* a break from the parents – it's a survival night for all of us, especially after a long winter break together. Parents can use the time to enjoy a movie or a quiet meal out while the kids get quality "kid time" in a safe, fun,  place with trained instructors who lead them through music, games, and fun. As you might imagine, spots fill quickly, so book HERE.
~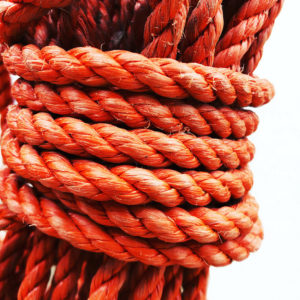 L.L.Bean Clinic: Essential Knots
5 PM @ L.L.Bean
Learn to secure a kayak or canoe to the roof of a car, rig a rain tarp, or tie a boat to a dock. The L.L.Bean experts will show you the few key knots and hitches that every outdoor enthusiast should know! This is a free clinic at L.L.Bean. Park City.
~
Seafood & Sushi Experience
6 – 9 PM @ Snow Park Lodge | Deer Valley Resort
Tonight -a special evening at the Deer Valley Seafood Buffet. Guest Tom Yang will be "providing an educational experience from a sashimi and sushi station in the restaurant using whole, fresh fish from Hawaii, New Zealand and Japan, including Albacore and Big Eye Tuna, Ora King Salmon, Ocean Trout, Hamachi and more. This informative evening will feature live interaction as Mr. Yang demonstrates and explains the preparation and usage of the whole fish to create sashimi, tataki, poke and maki rolls for guests of Seafood Buffet.

We will have all of the fish species listed above available throughout the entire evening, but during the specified times below, the corresponding fish will be broken down at the demonstration table. From 6 to 7:30 p.m., whole Big Eye and Albacore tuna will be prepared. Guests will see the differences between the two species and sample assorted cuts from varied parts of each tuna." Reservations are highly recommended.
~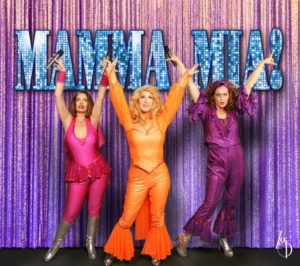 Mamma Mia!
7:30 PM @ Egyptian Theatre
6 PM Sunday
"The jukebox musical romantic comedy that has delighted audiences worldwide featuring the songs from the Swedish pop group, ABBA!  ABBA's hits tell the hilarious story of a young woman's search for her birth father. This sunny and funny tale unfolds on a Greek island paradise. On the eve of her wedding, a daughter's quest to discover the identity of her father brings three men from her mother's past back to the island they last visited 20 years ago. 
Presented by the Ziegfeld Theatre Company. Some adult themes and sexual innuendo. Theatrical fog used in this production." Buy tickets HERE.
~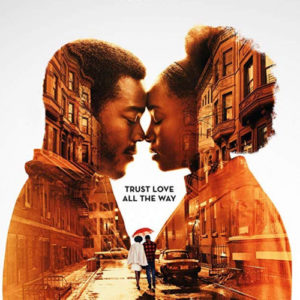 Park City FIlm: "If Beale Street Could Talk"
8 PM @ Jim Santy Auditorium | Park City Library
Sunday @ 6 PM
From the Park City Film website:

"Set in early 1970s Harlem, this is a timeless and moving love story of both a couple's unbreakable bond and the African-American family's empowering embrace, as told through the eyes of 19-year-old Tish Rivers.
A daughter and wife-to-be, Tish vividly recalls the passion, respect, and trust that have connected her and her artist fiancé. Friends since childhood, the devoted couple dream of a future together but their plans are derailed when he is arrested for a crime he did not commit. Based on a book by James Baldwin, the story takes place in a racially biased world in which the filmmaker poetically shows how love and humanity endure.
'This movie works as a timeless romance, a family drama, a legal thriller and a poignant social commentary. A great American novel has been turned into a great American film.' -Chicago Sun Times"
~
SATURDAY, March 23
Snowshoe Tour of the Preserve
8:30 – 10 AM @ Swaner Nature Preserve
Learn about wetland science, natural plant and animal species, and the history of the Swaner Preserve; search for and identify animal tracks and other signs of animal life. Be sure to wear sturdy, warm boots, snow pants, hats, gloves, a coat, and bring a water bottle. Snowshoes can be rented from the EcoCenter – $2.50 for members, $5 for non-members.
~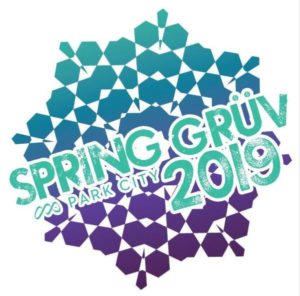 Spring Grüv
Park City Mountain Resort
March 23 – April 7
Today begins 16 full days of concerts in both Park City Mountain villages, fun family aprés activities, and, of course, the Pond Skim. This year will be the 23rd year for the Pond Skimming Contest (!), and you really, REALLY don't want to miss it (happening Saturday, April 6).
Seriously, just check out the description from the PCMR website:
"Contestants must dress in costume (the funkier the better) as they attempt to cross a 100-foot pond on skis or a snowboard. The pond and the excitement happen at mid-mountain just outside Red Pine Lodge."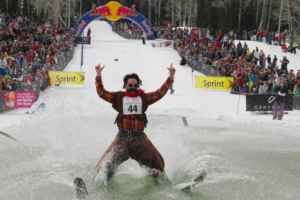 To enter, you must be 10 years of age or older; if you're there to watch, you'll need your own lift ticket or gondola pass.
Spring Grüv Saturday Schedule
9 AM → Pink Park City begins

1 PM → Avalanche Dog Meet & Greet @ Park City Summit House

3 PM → Saturday S'mores @ Canyons Village

3 – 5 PM → Spring Concert Series: Jamie Drake @ Payday Deck

3 – 5 PM → Spring Concert Series: Changing Lanes Experience @ Canyons Village Stage
Pink Park City
9 AM @ Canyons Village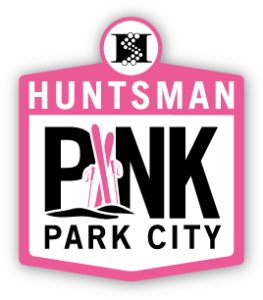 Also happening at Park City Mountain this weekend – Pink Park City – a day to ski with the family to help conquer cancer. After you ski, you'll enjoy live music, activities, a costume contest, and prizes for those who raise the most money to fight cancer.
Pink Park City Schedule
8:30 AM → Check-in & Late Registration @ Canyons Village

9 AM → Pink Park City Checkpoint Challenge Begins

9 AM → VIP Brunch @ Canyons Village Forum

2 PM → Rally for Hope Parade

2:30 PM → Pink Park City Awards and Closing Ceremony

3 PM → Concert on the Canyons Village Stage: Jamie Drake
~
March Morning Movies
10 AM @ Summit County Library | Kimball Jct. Branch
This weekend's complimentary morning movie is "Teen Titans Go! To The Movies." Head to the Kimball Junction branch of the Summit County Library to see the movie play on the big screen of the auditorium.
~
Guiding Good Choices
10 AM @ Summit County Library | Kimball Jct. Branch

Also happening at the Kimball branch of the library, a continuing series from the Summit County Mental Wellness Alliance. The free five-week course is programmed to empower families to meet the challenges children face in adolescence and is geared toward parents of children ages 9-14. Equip yourself with the tools for:
Risk of substance use

Conflict resolution

Setting clear boundaries

Resistance to peer pressure

Effective communication
Register HERE.
~
Bob Woodward: "Fear: Trump in the White House"
Sundance Resort Author Series
11:30 AM @ Sundance Resort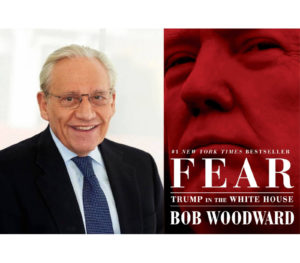 You know this name! Bob Woodward is the world-renowned investigative journalist who has worked for The Washington Post since 1971.
From the Sundance Resort website:
"Woodward is widely-known in popular culture for his reporting with Carl Bernstein during the Watergate scandal and was portrayed by Robert Redford in the 1976 film 'All The President's Men.' His latest book 'Fear: Trump in the White House' is a #1 New York Times bestseller, with more than 1.5 million copies sold."
~
Snowshoe Discovery Course
1 PM @ Quinn's Junction | Round Valley
Another activity from L.L.Bean – this is a snowshoe trek that's open to all ability levels. Anyone aged 8 and up are welcome to jump in and discover the fun of snowshoes on some fresh powder under the guidance of experts.
~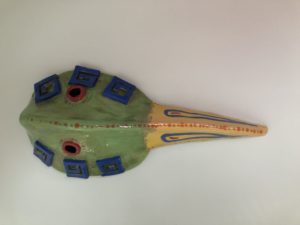 Animal Masks in Clay
3 – 5 PM @ Kimball Art Center
From the Kimball Art Center website:
Create an animal mask from a slab of clay and use bright glazes to give your animal a distinct color, pattern, and personality. A $60 fee includes instruction and all materials for one adult and one child.  Due to drying and firing times, pottery will be ready to pick up 12-14 days after the class session is finished.
~
Deer Valley Resort
Friday Aprés
3 – 4 PM → Avalanche Dogs & Handlers on Plaza @ Snow Park Lodge with merch for sale

3 – 6 PM → Live Music: Chris Bender & Fastback @ EBS Lounge | Snow Park Lodge
~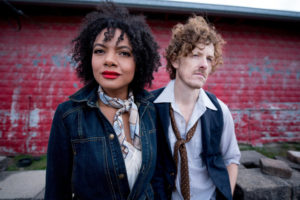 Park City Institute presents: Birds of Chicago
7:30 PM @ Eccle Center | Park City High School
From the Park City Institute website:
"Get ready to discover 'secular gospel' – a new brand of Americana music which evolved from a professional/personal merger. JT Nero and Allison Russell are a husband-and-wife team who first met when he was with JT  and the Clouds, and she was with Po' Girl, and their bands took turns opening for each other at gigs on either side of the US/Canadian border. Along the way, they became creative partners, life partners, and forged ahead to front a new band: Birds of Chicago." Buy tickets HERE.

SUNDAY, March 24
Spring Grüv
Park City Mountain Resort
Sunday Schedule
3 – 5 PM → Sunday S'mores @ Park City Mountain Village

3 – 5 PM → Family Aprés Activity with Yard Games @ Canyons Village

3 – 5 PM → Aprés Live Music: DJ Velvet @ Umbrella Bar

3 – 5 PM → Apres Live Music: BD Howes Band @ PayDay Deck
~
Heber Valley Dine About
March 24 – 31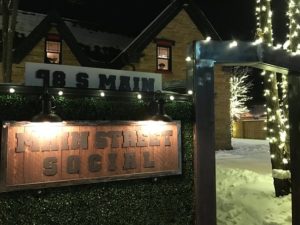 Today kicks off eight days' worth of more than 30 non-chain restaurants in Heber Valley – at a discount! Check out the participating restaurants' special menus and enjoy a delicious lunch or dinner (no coupons or tickets required). You are encouraged to share your experience on social using the hashtag: #EatYourHeartOutHV.
Participating Restaurants:
The Old Goat

Spin Cafe

Main Street Social

Midway Mercantile 

FillerUp 

Back 40 Ranch House Grill

Windya's Place 

Lola's Street Kitchen 

Snake Creek Grill 

Soldier Hollow Grill 

Wildfire SmokeHaus 

Chicks Cafe

Cafe Galleria 

Z's Steak and Chop Haus 

Simons Restaurant 

Dairy Keen 

Dotties Kolaches 

Cafe Galleria Thai

Lodge Pole Grill at Daniels Summit Lodge 

S

uss Cookies 

Mountainland One Stop

Don Pedros

June Pies

Midway Bakery
The Corner Restaurant
~
Photography & Hike
2 – 5 PM @ Kimball Art Center

Another edition of this popular class! Bring your camera and become versed on how to use shutter speeds, apertures, focal lengths, and composition to get that perfect shot. Plus – you get to head out on a hike to practice what you've learned.
~
DURING THE WEEK
Wednesday, March 27
Park City Living Future Symposium
6 – 8:30 PM @ Jim Santy Auditorium | Park City Library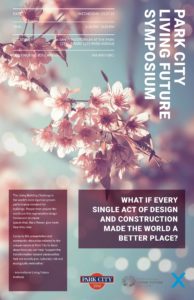 From the Park City website:
"The Living Building Challenge is the world's most rigorous standard for buildings. People from around the world use this regenerative design framework to create spaces that, like a flower, give more than they take.
Join us for a presentation and community discussion tailored to the unique nature of Park City to learn about how you can help support the transformation toward communities that are socially just, culturally rich, and ecologically restorative."
~
ONGOING EXHIBITS
Sue Flood: Cold Places Photography
Main Gallery @ Kimball Art Center
Through April 7
From the Kimball Art Center website:
" In striking and poignant images, Sue Flood takes us to Earth's coldest places. Flood has made numerous journeys to Antarctica and the Arctic, yet her sense of awe in these remote lands never fades. From the boundless charm of penguins to the grandeur of vast ice shelves, she captures moments of intense drama and epic beauty."
~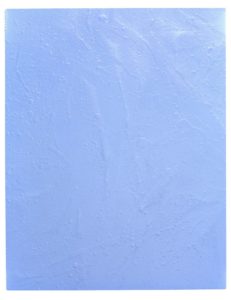 Paul Crow: On Ice
Café Gallery @ Kimball Art Center
Through April 7
From the Kimball Art Center website:
"The month I was born, the first Nimbus satellite was launched, taking images of polar ice as it began its work. From that September in 1964 to September 2012, the ice coverage in the Arctic has fallen by half. And the ice is thinner.
Ice sheets are expanses of glacier ice covering surfaces of land and free water greater than 50,000 square kilometers. The only ice sheets now on earth are in Greenland and Antarctica. Antarctica loses a hundred cubic kilometers of ice each year. New icebergs are born of melting glaciers, breaking free into the open ocean. Sea levels rise.
Ice is a time capsule, storing bits of creatures, traces of gasses and waters from prior earths. Some of it dead, some of it not quite. In the year that I was born, scientists began tracking the long-term ice record of the Arctic lake Kilpisjärvi at the northwestern tip of Finland, not far from the point where the borders of Sweden, Norway, and Finland meet. Typically frozen for eight months of the year, Lake Kilpisjärvi has frozen an average of 2.3 days later each decade since 1964, and in each of those decades, the lake has seen a decrease of an average of 3.4 days of total ice cover."  –Paul Crow
~
Vincent Mattina and Saltgrass Printmakers Exhibit 
Through March 25 @ Park City Library

Two different mediums are on display at the Park City Library through March 25. Artist Vincent Mattina's work combines digital and found objects, and Saltgrass Printmakers have a range of etching, monotype, relief, and screen prints on display.
~
Lines with Power and Purpose
Tozer Gallery @ Park City Museum
Through March 9
From the Park City Museum website: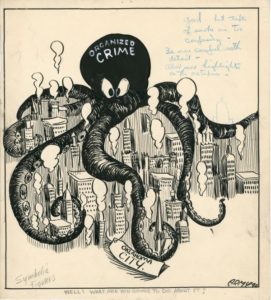 "On a daily basis, editorial cartoonists deliver biting social commentary made palatable through amusing and well-crafted illustration. Lines with Power and Purpose: Editorial Cartoons features over forty original editorial cartoons from the nation's great metropolitan newspapers during the Golden Age of print journalism. Included in the mix are six Pulitzer Prize-winning cartoonists, each demonstrating the theme of political commentary through editorial illustrations and addressing issues from the first half of the twentieth century.
These deceptively simple drawings frame the public's understanding of early-to-mid twentieth-century world events and trends ranging from the two world wars, the great depression, public discontent with the US government, presidential elections, daily battles regarding work-related rejection, nostalgia for homespun neighborhood charm in the Midwest, and more. Along the way, these cartoons served a dualistic intention: to provide welcomed comic relief as well as shape opinion."
UPCOMING EVENTS: 
March 23

→

April 7  → Spring Grüv @ Park City Mountain
April 6 → 23rd Annual Pond Skimming Competition @ Red Pine Lodge | 12 PM
April 18 → Composting Basics: At Home and in the Garden @ Park City Library | 6 PM
April 22 → Earth Day Dinner @ Wasatch Brew Pub | 5 PM
April 27 → Fork in the Road EATS Fundraiser Dinner @ Legacy Lodge (PCMR) |  6:30 PM
April 27 → Summit County Household Hazardous Waste Collection @ Canyons Cabriolet Parking Lot
May 04 → "Pride in Your Park" Cleanup Event | 9 AM
---
The Colony at White Pine Canyon is the largest gated ski-in / ski-out community in the United States. Our land spans 4600 acres, and approximately 90% of it will always be preserved as open space.
In winter, enjoy exclusive ski and snowboard access to one of North America's largest mountain resorts, Park City Mountain. In spring, the snow melts to reveal an amazing network of hiking, biking, and horseback riding trails, connecting to more than 400 miles of single-track trails throughout the surrounding area.
The Colony is just 35 minutes from Salt Lake International Airport and 5 minutes to Park City's historic Main Street, home to the Sundance Film Festival and world-class dining and shopping.