Park City Event Guide: March 8 – 10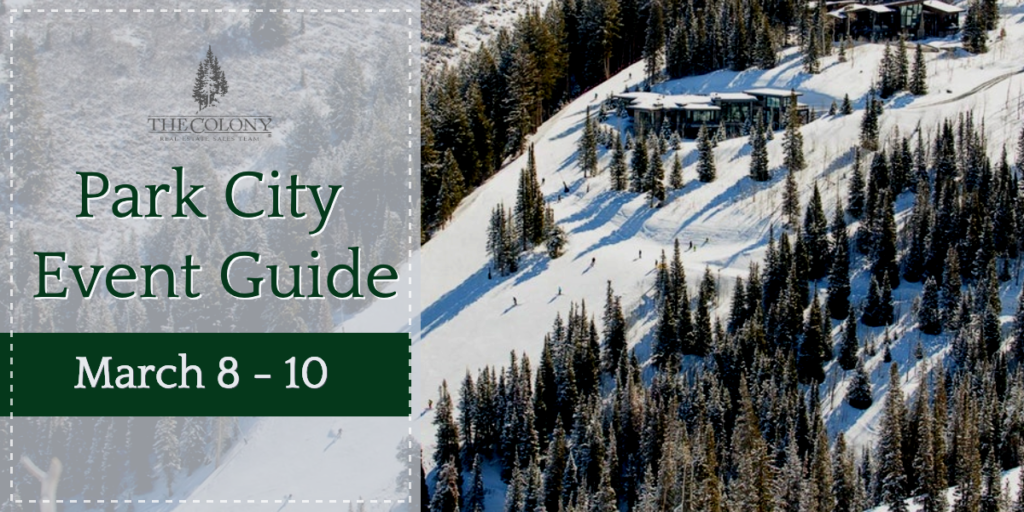 FRIDAY, March 8
Red, White & Snow
National Ability Center Fundraiser
March 7 – 9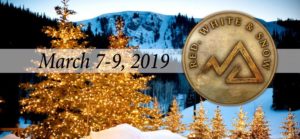 This year marks number 15 for the multi-day fundraising festival. The weekend-long event celebrates the empowerment of people of all ability through adaptive recreational activities. Proceeds benefit the National Ability Center.
Friday Schedule:
12:30 PM → Wine on the Mountain @ St. Regis Deer Valley

6:30 PM → Vintner Dinners @ Private Park City Homes
~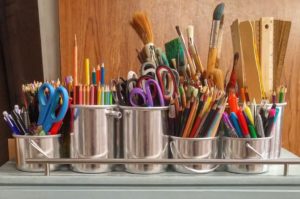 Artful Afternoons
1 – 3:30 PM @ Kimball Art Center
An after-school program to encourage kids to explore art! Kiddos get to try a variety of fun materials and drop-ins are welcome; the 30 dollar fee includes instruction, supervision, and all materials. Check out our Nonprofit Highlight on all the incredible programming Kimball Art Center provides HERE.
~
Deer Valley Resort
Friday Aprés
3 – 6 PM → Live Music: Mike Rogers @ EBS Lounge | Snowpark Lodge
~
Park City Mountain
Friday Aprés
4:30 PM → Avalanche Dog Meet & Greet @ Ski Beach | Canyons Village
~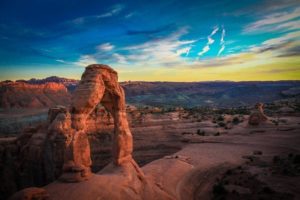 Clinic: Plan Your Nat'l Park Visit
5 – 6 PM @ L.L.Bean
This is a cool-sounding clinic! Picking which National Park to visit – and figuring out what to do when you get there! – can all be very overwhelming. L.L.Bean to the rescue. Hit up this clinic and absorb some national park knowledge from experienced staff. They can help with planning to make the most of your next visit.
SATURDAY, March 9
Snowshoe Tour of the Preserve
8:30 – 10 AM @ Swaner Nature Preserve
Learn about wetland science, natural plant and animal species, and the history of the Swaner Preserve; search for and identify animal tracks and other signs of animal life. Be sure to wear sturdy, warm boots, snow pants, hats, gloves, a coat, and bring a water bottle. Snowshoes can be rented from the EcoCenter – $2.50 for members, $5 for non-members.
~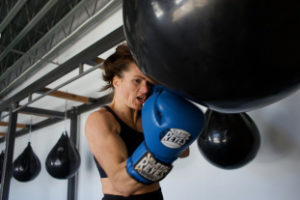 Personal Power Workshop
8:30 AM – 2 PM @ RISE Boxing
Join the Wild Wome Tribe for a Personal Power Workshop with snowshoeing, boxing, and brunch. The workshop starts on a snowy trail, features a talk from RISE Boxing owner MaryGuenn, a private boxing lesson, and then wraps up with a brunch and workshop. Walk away feeling empowered and energized, and armed with a sweet swag bag. Info HERE.
~
March Morning Movies
10 AM @ Kimball Junction Library
See  "Ralph Breaks the Internet" on the big screen – for free! – at the Summit County Library Kimball Junction branch.
~
Snowshoe Discovery Course
1 – 3 PM @ Quinn's Junction | Round Valley
Another activity from L.L.Bean – this is a snowshoe trek that's open to all ability levels. Anyone aged 8 and up are welcome to jump in and discover the fun of snowshoes on some fresh powder under the guidance of experts.
~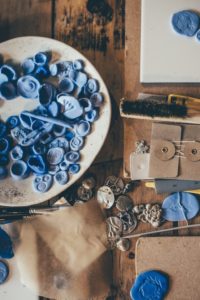 Pendants in Clay
3 – 5 PM
From the KAC:
"Create clay pendants for a necklace, bracelet, and a set of earrings. A $60 fee includes instruction and all materials for one adult and one child. Due to drying and firing times, pottery will be ready to pick up 12-14 days after the class session is finished."
~
Deer Valley Resort
Saturday Aprés
3 – 6 PM → Live Music: Ché Zuro @ EBS Lounge | Snowpark Lodge
~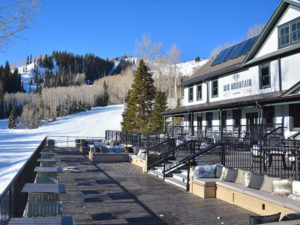 Park City Mountain
Saturday Aprés & Spring Concert Series
1 – 3 PM → DJ Velvet @ Mid-Mountain Resort

3 PM → Saturday S'Mores

3 – 5 PM → Spring Concert Series: The Pranksters | Canyons Village
~
Red, White & Snow
Saturday Schedule:
5 PM → Gala Library Dinner: cocktails, silent auction, and wine-paired dinner @ Montage   

10 PM → Afterparty: the fun continues after dinner with entertainment and dancing @ Montage  
~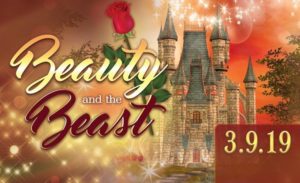 Beauty and the Beast
3 PM @ DeJoria Center
A tale as old as time – or at least as old as the 1991 Disney classic. This is a family show from The Panto Company USA.
~
Park City Film: "Zip & Zap and the Marble Gang"
4 PM @ Jim Santy Auditorium | Park City Library
From the Park City Film website: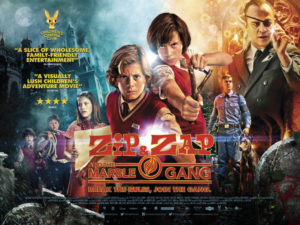 Naughty twins Zip & Zap are punished and sent to summer school at Hope, a strict re-education center run by Falconetti, who rules with a heavy hand and an eyepatch and forbids all forms of recreation and entertainment. They form the Marble Gang, the children's Resistance, in order to defy the evil headmaster. Guided by intelligence, bravery and unbreakable faith in friendship, they uncover a mysterious secret hidden deep within the school and end up having the most exciting adventure of their lives. The film premiered at the Sundance Film Festival in 2014 and will be shown in Spanish with English subtitles. Recommended for ages 8 and older. Presented in partnership with the Park City Library."
~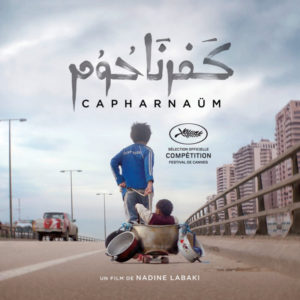 Park City Film: "Capernaum"
8 PM @ Jim Santy Auditorium|Park City Library
From Park City Film:
"After running away from his negligent parents, committing a violent crime and being sentenced to five years in jail, a hardened, streetwise 12-year-old Lebanese boy sues his parents in protest of the life they have given him."

SUNDAY, March 10
#SeizeTheDaylight Hike
10 AM – 12 PM @ Quinn's Junction | Round Valley
A family-friendly hike at Round Valley to spend some time outside as winter works its way into spring. The event is being coordinated by L.L.Bean; you're encouraged to share your pics with the hashtag #SeizetheDaylight.
~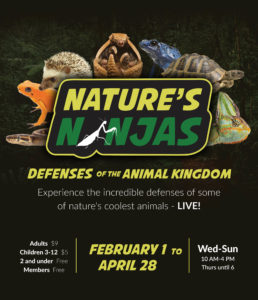 Nature's Ninjas
10 AM – 4 PM @ Swaner EcoCenter
Kids and adults can explore "some of nature's wildest defensive adaptations." The exhibit takes a look at nature's most misunderstood animals — everything from porcupines to geckos — and walks visitors along how and why animals develop their unique natural defenses.
~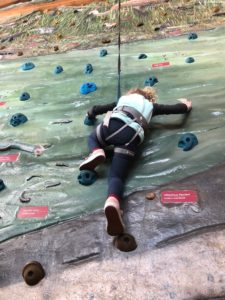 Swaner's Craft Sunday
11 AM – 1 PM @ Swaner EcoCenter
Kids of all ages are invited to enjoy the complimentary Swaner Craft Sunday! Join the fun at the Swaner Preserve and EcoCenter, and create a nature-themed craft to bring home.
~
Climbing Wall 
1 – 3 PM @ Swaner Eco-Center
Climb through the EcoSystem from the bedrock all the way to the uplands! The Swaner indoor climbing wall is fun for all ages. A harness is supplied, participants are asked to wear closed-toe shoes.
—
TUESDAY, March 12
Park City Spring Projects Open House
5 PM @ Community Room | Park City Library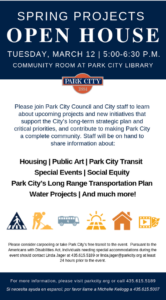 SAVE THE DATE for the City's Spring Projects Open House on Tuesday, March 12 at 5:00 p.m. Stay tuned for more details regarding specific projects and plans that staff will be sharing. This is a great opportunity to connect with the community– we hope to see you there!
UPCOMING EVENTS
March 12 → Recycle Utah's Green Drinks @ Townshend's Teahouse
March 16 → 8th Annual Park City Institute Saints and Sinners Ball
March 23 → Pink Park City @ Canyons Village
March 23 – April 7  → Spring Grüv @ Park City Mountain
---
The Colony at White Pine Canyon is the largest gated ski-in / ski-out community in the United States. Our land spans 4600 acres, and approximately 90% of it will always be preserved as open space.
In winter, enjoy exclusive ski and snowboard access to one of North America's largest mountain resorts, Park City Mountain. In spring, the snow melts to reveal an amazing network of hiking, biking, and horseback riding trails, connecting to more than 400 miles of single-track trails throughout the surrounding area.
The Colony is just 35 minutes from Salt Lake International Airport and 5 minutes to Park City's historic Main Street, home to the Sundance Film Festival and world-class dining and shopping.