Park City Event Guide: May 3 – 9, 2019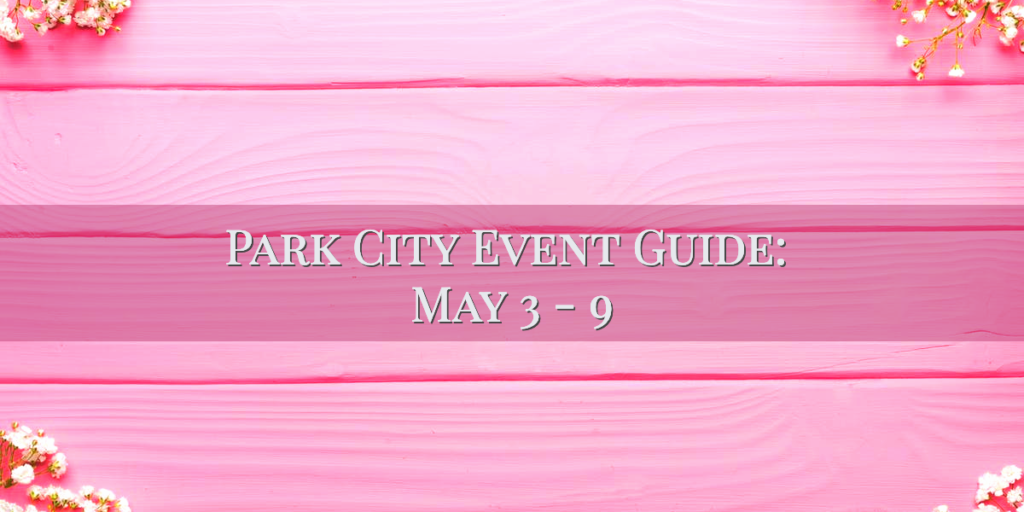 It's officially spring weather! Well, except for that one snowfall this week. And the possibility of more snow next week. Fine, it's definitely not spring weather yet but we are going to pretend like it by wearing sandals even when it's only 36º outside! A couple of signals that tell us it *is* actually May: the Summit Community Garden is opening, and the Park City Follies is on stage. Read on for the rest of this week's Park City Event Guide, courtesy of The Colony at White Pine Canyon.
FRIDAY, MAY 3
Clinic: Apps for the Outdoors
5 – 6 PM @ L.L. Bean
A new clinic from L.L. Bean in Park City! This one will guide you on the best apps to use to make your outdoor experience even better. They'll also show you apps for navigation, weather tracking, speed tracking, photography, video, healthy living, natural history information and much more. iPhone and Androids alike welcome.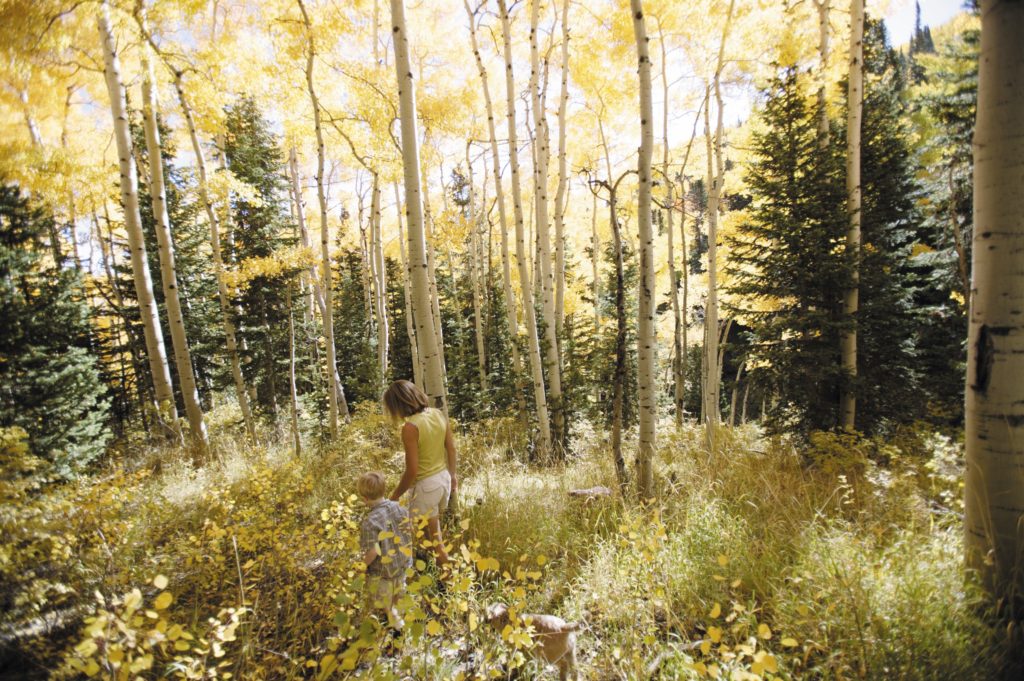 Gloria Bell
8 PM @ Jim Santy Auditorium | Park City Library
Put on by Park City Film, "Gloria Bell" stars Julianne Moore as a free-spirited divorcee, Gloria, who spends her days in the office and nights on the dance floor. After meeting Arnold (John Turturro), she finds herself in a new romance, filled with the joys of a budding romance and complications of dating and family. Saturday show is also at 8; Sunday is at 6 p.m.
SATURDAY, MAY 4
"Pride in Your Park" Community Cleanup
9 AM – NOON @ Various Locations
From Recycle Utah's website:
"Join Recycle Utah for the annual "Pride in Your Park" community cleanup event on Saturday, May 4. Volunteers should meet at various locations around town LL Bean on Main Street, City Park, PCHS, The Winter School, Swaner Nature Preserve, Jeremy Ranch Park & Ride and Pinebrook Park at 9 AM to join a crew to pick up trash and recyclables in Park City's parks, waterways, roadsides, and fields. The clean-up will last until noon. Both trash bags and recycling bags will be provided. Volunteers are asked to bring their own gloves and reusable water bottles."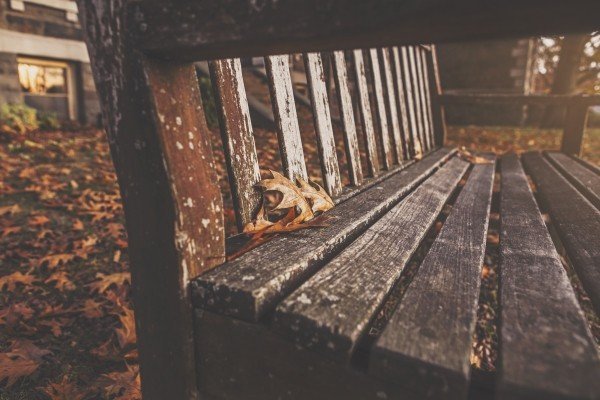 May the 4th Star Wars Painting Class
2 – 4 PM @ The Paint Mixer
From The Painter Mixer's website:
"Calling all Star Wars fans! May the 4th be with you! Join us as at The Paint Mixer as we paint a vivid composition of Starry Wars! Our goal is to encourage everyone to try something new, and create something special! All artistic abilities welcome! Step-by-step instruction and all materials are provided."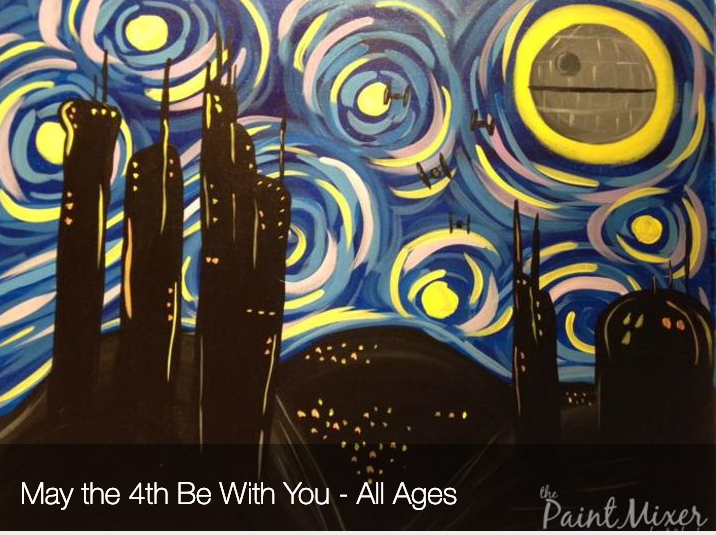 Derby Day
2- 6 PM @ High West Saloon
It's the 145th Kentucky Derby, and there must be nearly as many Derby Day celebrations at High West by now… close, anyway. 😉
Put on your best Derby hat and trot over to High West – whether it's your first time celebrating here in Park City or your 145th. Guests to enjoy live music, prizes, contests, food and more! Alcohol is not included in the ticket price, there is a cash bar. And attending the party means you get your picture taken; guests will be subject to event photography for High West Distillery. This is strictly a 21-and-over event.
Pottery Planters
3 – 4:30 PM @ Kimball Art Center
In this all-ages class, you'll learn hand-building techniques and glazes to make a pot for your herb garden or any other plant to liven up your windowsill. A $60 fee includes instruction and all materials for one adult and one child.
Park City Film: "Wonderstruck"
4 – 6 PM @ Jim Santy Auditorium | Park City Library
Starring Utah's own Millie Simmonds, "Ben and Rose are children from two different eras who secretly wish that their lives were different. Ben longs for the father he's never known, while Rose dreams of a mysterious actress whose life she chronicles in a scrapbook. When Ben discovers a puzzling clue and Rose reads an enticing headline, they both set out on epic quests to find what they're missing."
SUNDAY, MAY 5
Yoga in the Gallery
4 – 5 PM @ Kimball Art Center
These one-hour yoga sessions held in the gallery will allow you to stretch, breathe, and open your mind amid the backdrop of inspiring artwork. Both yoga and art beginners welcome. Bring your own yoga mat. The cost is $15 per participant; children under 12 must be accompanied by an adult.
OPENING DAY: Summit Community Garden
3 – 5 PM @ 4056 Shadow Mountain Drive
The first day of the Community Garden! If you haven't participated before, come to learn the ropes and learn from past gardeners about what worked and what didn't last year.

MONDAY, MAY 6
Little Naturalist
10 – 11 AM
Little Naturalist is the perfect program for 3-to-5-year olds who are curious about animals, their habitats, the environment, and exploring nature. Join the Little Naturalist crew twice a month, "October through May, from 10 a.m. to 11 a.m., to read a specially selected nature-themed book, explore the natural world, and complete a craft. Some favorites include snowshoeing on the Preserve, interacting with live reptiles and amphibians, upcycling old materials into holiday decorations, and much more!"
Intro to 3D Modeling
3 Week Teen Class
4:30 – 6:30 PM @ Kimball Art Center
From Kimball Art Center's website: "After learning the basics of Maya's user interface and tools, students will practice creating 3D shapes and models. Over this 3-week course, students will learn to model their own human character and create textures while they gain an understanding of career paths and studio roles while engaging in a collaborative process. Students must bring own laptop."

Clinic: Hammock Camping
5 – 6 PM @ L.L.Bean
From L.L.Bean's website:
"Looking to elevate your camping style to the next level? Ditch the tent and come see why hammock camping is quickly becoming more popular than sleeping on the ground!
TUESDAY, MAY 7
Free Admission to Park City Museum
All Day
Enjoy Free Admission to the Park City Museum today! Visit for the first time or revisit your favorite exhibits.
How to Be the Perfect Parent
6:30 – 8 PM @ Blair Education Center | Park City Hospital
May is Mental Health Awareness month, and in honor of that, you can join this event to learn how to become the perfect parent – in just 1.5 hours. If you're skeptical – you're right, because (spoiler alert!) the perfect parent does not exist.

Join Dr. Brad Reedy, author, marriage and family therapist, and co-founder of EVOKE, for an evening of humor and discussion as he gives parents tools for developing a healthy sense of self in their children. Sponsored by CONNECT Summit County, Summit County Mental Wellness Alliance, Intermountain Healthcare and EVOKE Therapy Programs.
WEDNESDAY, MAY 8
Spike 150: Big Boy Locomotive
9AM – 2PM @ South Echo Road | Coalville
This fully restored steam locomotive is making its first stop ahead of the Spike 150 anniversary celebration. It is a BIG BOY and Union Pacific's only operational steam locomotive.

Crafternoons
4 – 5 PM @ Park City Library
An afternoon solely devoted to the joys of crafting. Make, then take, your artsy and fun project every week! All ages are welcome.
QPR—Question, Persuade and Refer
6 – 7 PM @ South Summit County Services Building
Like CPR – but for mental health. Learn the questions you need to ask to understand a mental health crisis, and then what to do next. Three simple steps could help save a life from suicide. Training is provided by Shelley Worley and Alyssa Mitchell from the Summit County Health Department; you'll find the class in the auditorium; light refreshments will be served.
THURSDAY, MAY 9
Park City Film: "Beautiful Boy"
7 – 9:30 PM @ Jim Santy Auditorium | Park City Library
Based on the best-selling pair of memoirs from father and son David and Nic Sheff, this film tells the heartbreaking and inspiring experience of addiction, relapse, and recovery.
ONGOING EXHIBITS
Coney Island: Visions of an American Dreamland
Through Saturday, May 25, 2019
Park City Museum
From the Park City Museum:
"The exhibition brings to life the excitement of Coney Island, showing visitors how its magnetic world of attractions has become a touchstone for American mass culture and popular recreation. Adapted from the Wadsworth Atheneum Museum of Art's flagship exhibition Coney Island: Visions of an American Dreamland, 1861–2008, this new traveling exhibition from NEH on the Road will explore America's playground as a place and as an idea, examining its persistent presence in the American imagination."
Park City Follies
Through May 5
Egyptian Theater
This year's Follies show will roast all things uniquely Park City, while also raising money for the Theater's expansion under Main Street.
The Chinese Helped Build The Railroad – The Railroad Helped Build America Exhibit
May 1 – June 1
Park City Library
As we get ready to celebrate the sesquicentennial anniversary of the joining of the Trans-Atlantic Railroad in Utah, learn more about the people who actually helped build it. From the library: "The Chinese Helped Build the Railroad. The Railroad Helped Build America" tells the transnational history of that railroad through past and present images of sites on a railroad line that required the labor of thousands of Chinese workers to complete."
UPCOMING EVENTS
MAY → CONNECT Summit County Mental Health Awareness Month Events
May 18 → 10th Annual Running With Ed Fundraiser Relay
June 2 → Park Silly Sunday Market begins
June 14 → Deer Valley & Canyons Village Summer Opening Day
June 19 → Grand Valley Bank Community Concert Series begins
July 3 → July 3rd Fireworks & Celebration | Canyons Village
July 4 → July 4th Parade, Celebration, and Fireworks | Park City
July 6 → Canyons Village Summer Concert Series begins
July 7 → St. Regis Big Stars, Bright Nights Summer Concert Series begins
---
The Colony at White Pine Canyon is the largest gated ski-in / ski-out community in the United States. Our land spans 4600 acres, and approximately 90% of it will always be preserved as open space.

In winter, enjoy exclusive ski and snowboard access to one of North America's largest mountain resorts, Park City Mountain. In spring, the snow melts to reveal an amazing network of hiking, biking, and horseback riding trails, connecting to more than 400 miles of single-track trails throughout the surrounding area.

The Colony is just 35 minutes from Salt Lake International Airport and 5 minutes to Park City's historic Main Street, home to the Sundance Film Festival and world-class dining and shopping.