Meet Bronson Calder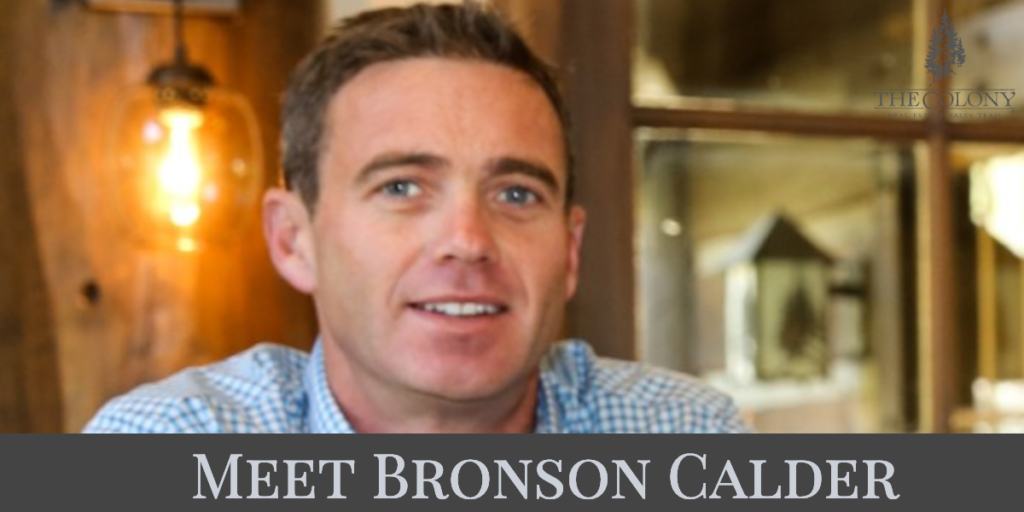 Hey there, I'm Bronson Calder – and I am the team lead for the Sales Team here at The Colony at White Pine Canyon in Park City, Utah. I was raised right here in Park City, and have had the unique opportunity to see this former small mining community grow into a world-class ski destination.

As we continue to evolve, growth is inevitable, and Park City's leaders and residents continue to do an exceptional job managing and finessing that growth. The best parts of our little town have been preserved – and are now supplemented with endless amenities for both locals *and* visitors to enjoy.

The Colony at White Pine Canyon, decades in the making, is a layered and complex project, one I've dedicated myself to becoming an expert on. I'd love the chance to share what I've learned about this community, which is unlike any other in the world, and how you can experience life here.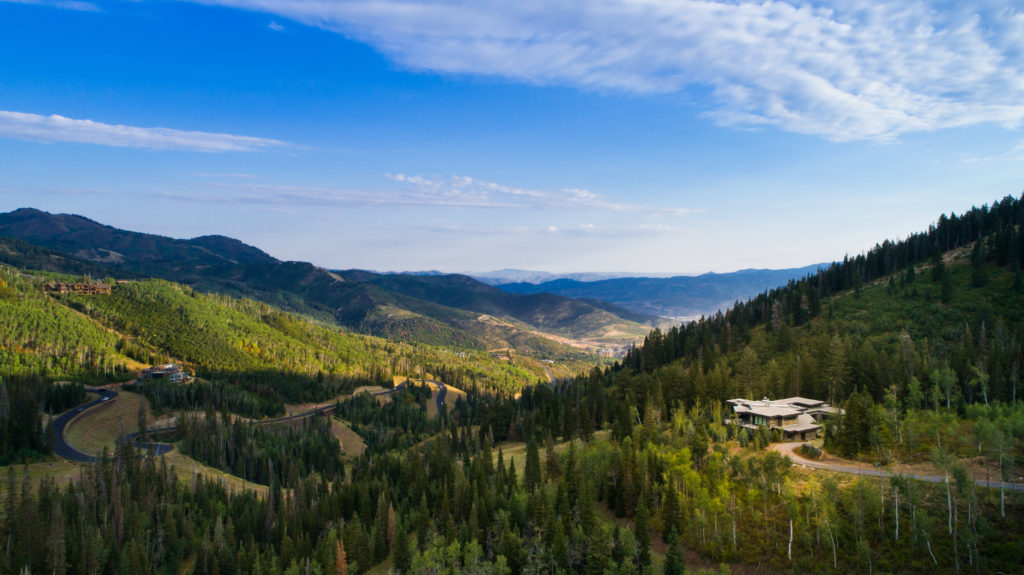 The Colony Sales Team is passionate about the land, its careful and strategic development, and the sales process for those who choose to build their legacy here. In fact, I'm here for one purpose: to help you define, understand, and ultimately – enjoy life in The Colony. A huge part of life in The Colony is its access to Park City life – skiing, snowboarding, the world-class food and entertainment, and more – and its preservation of this breathtaking land.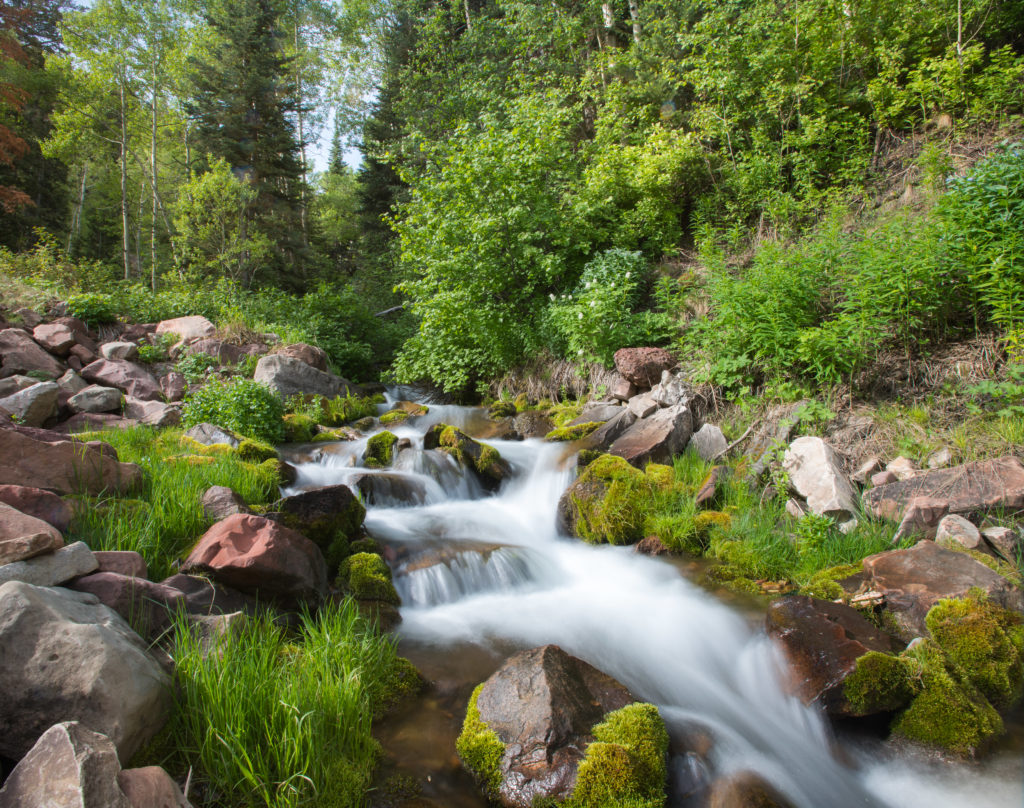 Thanks to preservation easements, nearly 90% of The Colony's 4,600 acres will remain pristine and untouched open space – which means that the dream home you build here creates a legacy for you to leave behind for generations to come.

The outdoors defines me, and I feel most at home when I am doing something outside – preferably with my son, Max, by my side. He's the most important thing in my world, and I'm thrilled to be able to give him the same gift *I* had as a child: the opportunity to grow up here in Park City, enjoying the exceptional outdoors and our access to it.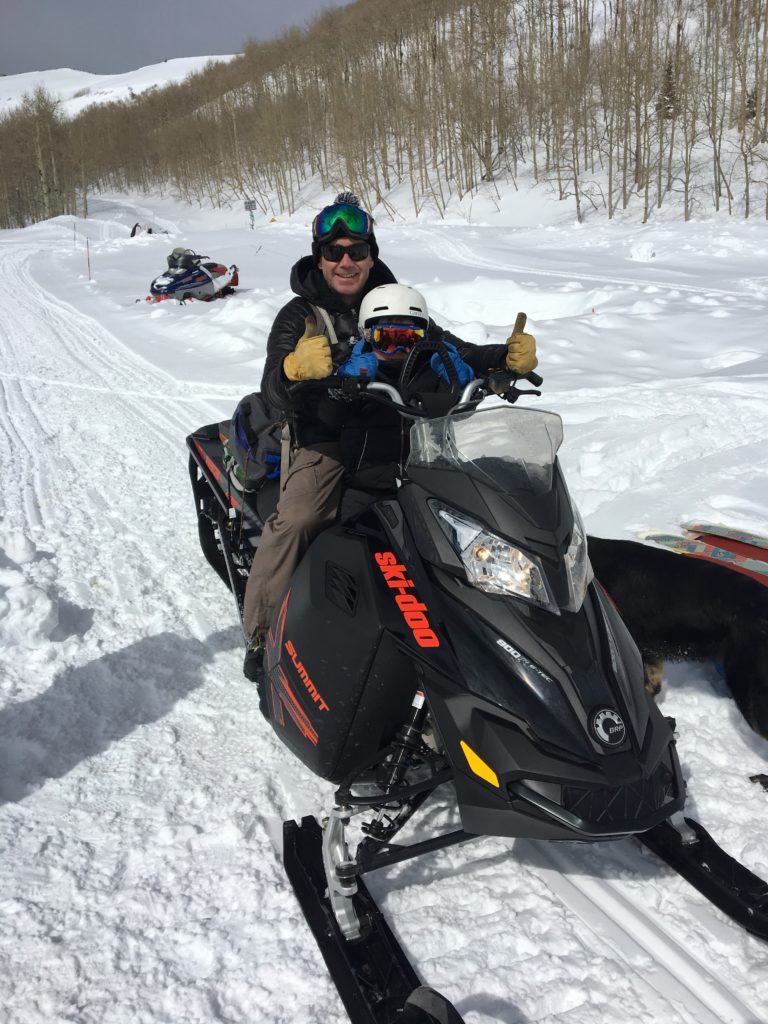 There's no better combination for everything that I love than The Colony in Park City. Its access to every outdoor activity you can think of, year-round, and the opportunity to introduce new people to this lifestyle is something that makes me feel so lucky to spend my days here.

I'd love to take you along on a private tour anytime. We can hop on snowmobiles, snowshoes, or skis; or even jump into our luxury Colony snowcat. If you are here in the summer let's jump on the bike or head out on foot to enjoy this spectacular community! Connect with me and let's head up to explore this incredible community here at The Colony at White Pine Canyon.
Q & A
What role do you play in the real estate process?

Helping with the biggest purchase of someone's life.
Coordinating the details and helping guide through the process.
Making sure the transaction is extremely smooth.
When is The Colony Sales Team available?

Always! We adjust our schedule to fit our client's needs. The team approach really allows this to happen.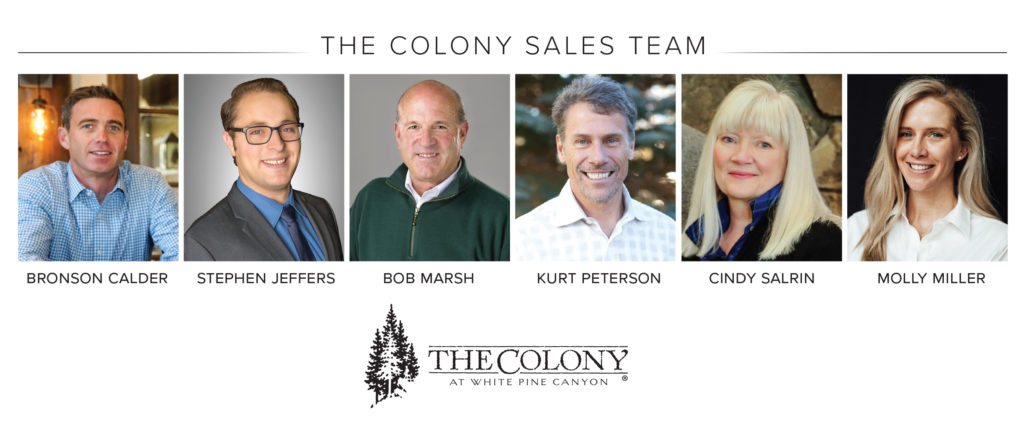 What sets you apart from the competition?

We share an office and resources with the original developer of The Colony. We know everything about the past, present, and future of this development, including what that means for YOU and your investment. 360-degree access, 365 days a year.

We also incorporate the top tools in our industry; I have been the Chairman of the MLS and Technology committee for the past 10 years and implementing the best and most effective platforms is a critical element to my business.
How do you ensure clients' best interests are always top priority?
We continually adapt to the complicated market conditions and legal landscape of the real estate transaction. Up-to-the-minute continuing education, statistical presentations, and so on – it will seem like you're shopping for your next big investment with your own personal economist and Park City market expert.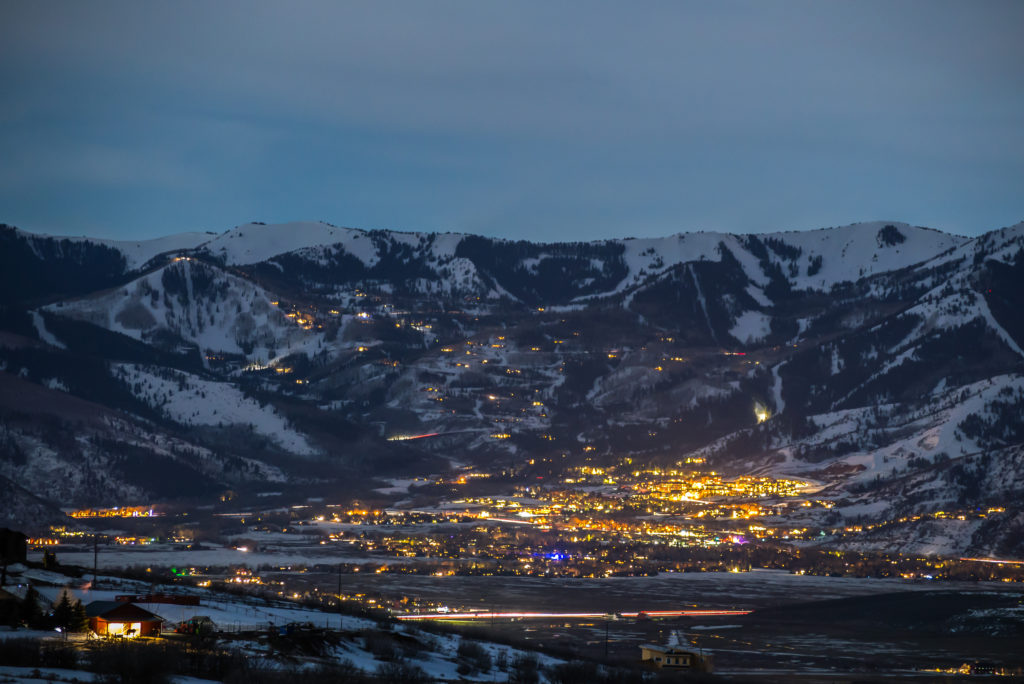 How do you get eyes on properties?
Our team is a marketing machine when it comes time to list a property. We use proven channels and platforms to get your property in front of real/qualified buyers. Industry and local analytics are incorporated into every decision we make. We maximize exposure and constantly analyze what resources are providing the highest benefit.
Constantly learning and understanding the local market inventory is one of the most important aspects of our career when it comes to working with Buyers and Sellers. Knowing what is available, when it is available, and how it stacks up to the rest of its competition gives our clients a clear advantage in a highly competitive world.
Zillow, Trulia, and realtor.com are all great web sites but pale in comparison to what you get when you work with an informed professional agent in a complicated real estate environment. Working with the right broker will save you time, energy, and best of all – money.
Connect with Bronson
Email: Bronson@TheColonyWPC.com
Phone: 435-901-9073
Social: @BCParkCity on Instagram | Bronson Calder on Facebook
The Colony at White Pine Canyon is the largest gated ski-in / ski-out community in the United States. Our land spans 4600 acres, and approximately 90% of it will always be preserved as open space.

In winter, enjoy exclusive ski and snowboard access to one of North America's largest mountain resorts, Park City Mountain. In spring, the snow melts to reveal an amazing network of hiking, biking, and horseback riding trails, connecting to more than 400 miles of single-track trails throughout the surrounding area.

The Colony is just 35 minutes from Salt Lake International Airport and 5 minutes to Park City's historic Main Street, home to the Sundance Film Festival and world-class dining and shopping.