Park City Event Guide: May 10 – 16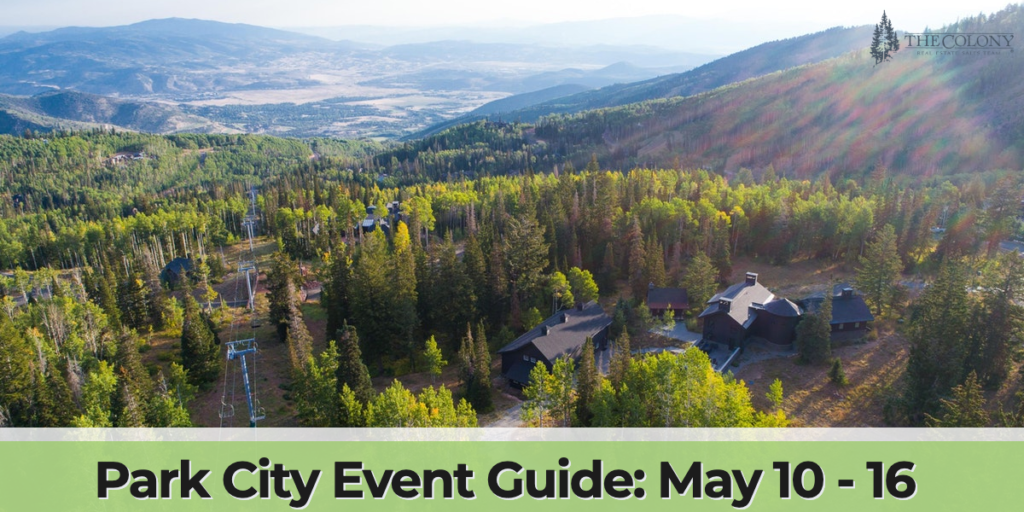 150 years ago, the world changed thanks to one event here in Utah. That may sound a little dramatic, but it really is true. On May 10th, 1869, the Transcontinental Railroad was completed, which allowed people the ability to travel coast-to-coast on the railroad. It opened so many doors for travel, commerce, even the suffragette movement. Utah is celebrating with a TON of activities across the state, all weekend long. A lot of the biggest events are already sold out but there are a ton of exhibits, performances and other events all weekend, all over. Go HERE for a list of everything going on this week because we couldn't even START to list them all in this blog!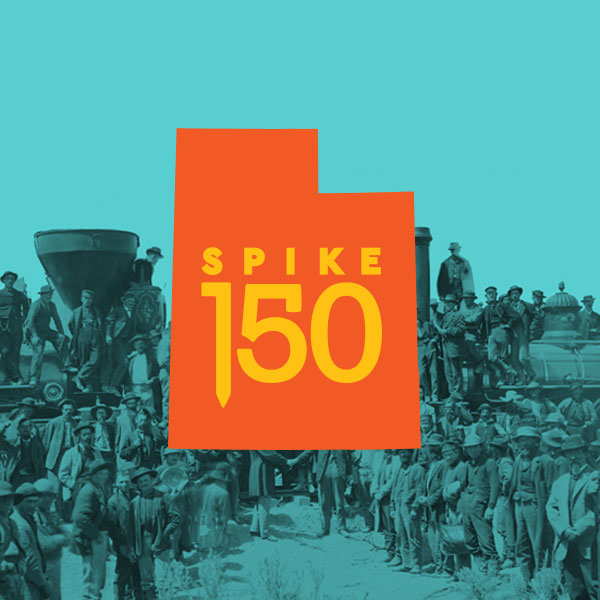 And while you're geeking out over some incredible Utah history, don't forget about mom! Did you know the Saturday before Mother's Day is the busiest day across the United States? And yes, that goes for Utah, too, so if you want to go out, make sure you've made a reservation!

Mom takes care of everything else; you can do this one thing. Park City Restaurant Association has a great round up of some of the best Mother's Day specials HERE.

OK, on to some other events to check out this week.


FRIDAY, MAY 10
Spotlight on Fireflies
Every day in May 10 AM @ Swaner EcoCenter
For those of us who happened to grow up in the west and may or may not have actually ever seen fireflies, this is definitely a bucket list item. We definitely have them here in Utah, though, and you can learn about them each and every day in May at Swaner.


Parents' Survival Night
6 – 9 PM @ The Little Gym Park City
A break from the kids *and* a break from the parents – it's a survival night for all of us, especially after a long winter break together. Parents can use the time to enjoy a movie or a quiet meal out while the kids get quality "kid time" in a safe, fun,  place with trained instructors who lead them through music, games, and fun. As you might imagine, spots fill quickly, so book HERE.
The Wizard of Oz
Friday → 7 PM @ Egyptian Theatre
Saturday → 2 PM & 7 PM
Sunday → 2 PM
This show is a great way to introduce the young and the fidgety to the theater — Egyptian Youtheater is putting on a production of the classic The Wizard of Oz. Best part, it's only 80 minutes. There may be no place like home on a Friday night, but this will be a good second!S

SATURDAY, MAY 11
Saturday Morning Nature Walk
8:30 – 10 AM
Explore the Swaner Preserve wetlands – with a guide leading the way. Along the walk, you'll learn about the wetlands, native plant and animal species, and the history of the Swaner Preserve, which is an absolutely incredible resource we have right here in Park City. Hikers will see wildlife like birds, elk – and sometimes even nesting sandhill cranes.

Coalville Community Arts Day
10 AM – 2 PM @ North Summit Elementary School
We LOVE this one! North Summit High Schools have designed a sidewalk and fence mural and needs the community's help making it happen. Food from Denise's Home Plate will be for sale and materials are provided.

The project is put on by Park City Summit County Arts Council, North Summit School District, and the Summit County Health Department.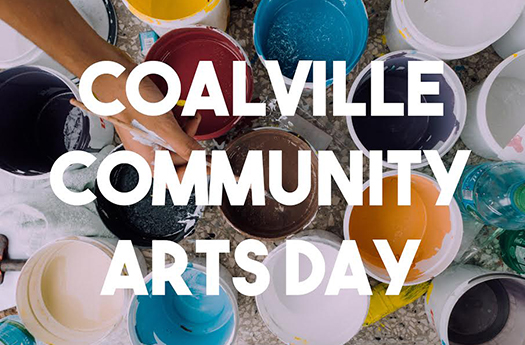 International Migratory Bird Day
10 AM – 4 PM @ Swaner Nature Preserve & EcoCenter
Fun fact: The Swaner Preserve is a stopover point for many migratory birds! Learn more about the 150 species seen on the Preserve on International Migratory Bird Day.
Moms, Mandalas, and Mimosas
11 AM– 1 PM @ The Paint Mixer
Mandala – a spiritual and ritual symbol in the Indian religions of Hinduism and Buddhism which represent the universe, are growing in popularity. This class will teach the history of mandalas as you paint your own. Did we mention mimosas? Those are available, too. The cost includes all of the materials you will need: natural beach stones, paints, brushes, and inspiration! You can make as many Mandala Rocks as you want in the time the class meets. Keep them for yourself or give them away as gifts!

Prep Your Garden
1 – 2:30 PM @ Summit County Community Gardens
There's nothing like plucking and eating gorgeous fresh produce from your very own garden, but knowing how to make the most out of the ground can be tough. Summit County Community Gardens is teaching a course to help prepare your garden for the growing season in a high altitude desert climate. You'll learn everything you need to know to get your soil ready ahead of planting!
Mother's Day Bouquets
3 – 5 PM @ Kimball Art Center
Maybe you're crafty. Maybe you're *really* crafty. Maybe you love being crafty and you're actually good at being crafty. There's a good chance that, no matter how crafty you are, you *still* didn't get the flower-arrangement gene. Not that we know anything about that. But we digress. The point: A local florist will be at the Kimball Arts Center teaching this class to make a perfect bouquet for Mother's Day! So go and learn and grow into the best floral-arranger that you have it in you to be!
Art & Social Activism: A Panel Discussion
4 PM @ Kimball Art Center

This sounds like it will be a fascinating discussion with artists and activists from around the world. From the Kimball Art Center website: "Does art have the power to generate social and political change? What is the role of the artist in addressing social issues? In this panel discussion, hear perspectives on the intersection between artistic expression and advocacy.  The panelists will demonstrate how their work is a springboard for conversation around contemporary social issues, from gender inequality to immigration and more." Learn more about all the panelists HERE.
SUNDAY, MAY 12
L.L. Bean Mother's Day Hike
9:30 – 11 AM @ Swaner EcoCenter
Honor motherhood, maternal bonds, and the influence of mothers in society in the most Park-City-way possible: in nature. Join the L.L.Bean crew at Swaner EcoCenter for a moderate-level hike. Wear your hiking boots or trail shoes and bring along water and whatever snacks you may need.

Summit Community Gardens' First Second Sunday Mother's Day Event
4 – 7 PM @ Summit Community Gardens
Enjoy Mother's Day at the garden for the beginning of the season! Start the day with outdoor garden yoga, progress to actual gardening, then enjoy lovely live music. You'll find the gardens at 4056 Shadow Mountain Dr, Park City. Here's the day's full schedule:

3-4pm Yoga In the Gardens with Oak & Willow; register HERE.
4-7pm Make a special veggie planting with your mom to take home and enjoy for the early spring
Seedling, Agribon, Frost Cloth Sale
Live music with Nathan Spenser inspired by Americana, Folk, Roots, and Blues
Bring chairs, blankets, and a picnic to enjoy!

Moms and Munchkins – Elephants
1– 3 PM @ The Paint Mixer
A class to get the whole family creating. From The Paint Mixer website: "Bring your kiddos to paint a Mommy and Me painting to display in your home. Mom's will paint our standard 16 x 20 canvas and kids will paint our smaller 12 x 12 canvas. Sweet treats are included."
Swaner's Craft Sunday
11 AM – 1 PM @ Swaner EcoCenter
Kids of all ages are invited to enjoy the complimentary Swaner Craft Sunday! Join the fun at the Swaner Preserve and EcoCenter, and create a nature-themed craft to bring home.

Climbing Wall
 1 – 3 PM @ Swaner Eco-Center
Climb through the EcoSystem from the bedrock all the way to the uplands! The Swaner indoor climbing wall is fun for all ages. A harness is supplied, participants are asked to wear closed-toe shoes.

Park City Film: "The Mustang
6 PM @ Jim Santy Auditorium | Park City Library
This movie debuted this year at Sundance—see it now at Jim Santy, thanks to Park City Film. From the PCF website:
"Roman Coleman (Matthias Schoenaerts), a convict in a rural Nevada prison who struggles to escape his violent past, is required to participate in an "outdoor maintenance" program as part of his state-mandated social rehabilitation. Spotted by a no-nonsense veteran trainer (Bruce Dern) and helped by an outgoing fellow inmate and trick rider (Jason Mitchell), Roman is accepted into the selective wild horse training section of the program. There, he rediscovers his own humanity in gentling an especially unbreakable mustang."
DURING THE WEEK
TUESDAY, MAY 14
Sauce Like a Pro
11 AM – 1 PM @ Mindful Cuisine
When it comes to cooking, knowing how to make a few base sauces can really make expand your horizons. Learn how to make 5 different sauces that you can change and add to for all sorts of different meals. Plus, you'll get to try everything! More info HERE.

Virtual Reality
4 – 6 PM @ Park City Library
Virtual reality is a cool technology that is slowly but surely becoming more and more a part of our daily lives. Library staff members will be available to teach you more and let you try out this cool new tech.
THURSDAY, MAY 16
Herman's Hermits, starring Peter Noone 2019
8 PM @ Egyptian Theater
Peter Noone became famous at the age of 15 "Herman," the lead singer of the legendary '60s English beat rock band, Herman's Hermits. You know his hits like "I'm Into Something Good" and "Mrs. Brown." Fourteen singles and seven albums ended up going gold. I imagine this will be one of those concerts where you okeep saying, "Oh, I know that song!" This is always a sold out show and discounted tickets are available on Thursday and Friday.

Showcasing the Legacy of Lagoon
5 – 6 PM @ Park City Museum
Did you know only SEVEN amusement parks in the U.S. are older than Lagoon? And none of them are west of the Mississippi. From big band to opera, auto racing to high diving, Lagoon has hosted dozens of different events over the decades. Lynn Arave will deliver the lecture on the history of Utah's amusement park. He graduated from Weber State University and worked as a reporter/editor for the Deseret News for 32 years. He has written 5 books and has a popular blog, "The Mystery of Utah History," often used by fourth and seventh grade Utah history classes.

ONGOING EXHIBITS
Coney Island: Visions of an American Dreamland 
Through Saturday, May 25 @ Park City Museum
From the Park City Museum:
"The exhibition brings to life the excitement of Coney Island, showing visitors how its magnetic world of attractions has become a touchstone for American mass culture and popular recreation.  Adapted from the Wadsworth Atheneum Museum of Art's flagship exhibition Coney Island: Visions of an American Dreamland, 1861–2008, this new traveling exhibition from NEH on the Road will explore America's playground as a place and as an idea, examining its persistent presence in the American imagination."

The Chinese Helped Build The Railroad – The Railroad Helped Build America Exhibit
Through Saturday, June 1 @ Park City Library
As we get ready to celebrate the sesquicentennial anniversary of the joining of the Trans-Atlantic Railroad in Utah, learn more about the people who actually helped build it. From the library: "The Chinese Helped Build the Railroad. The Railroad Helped Build America" tells the transnational history of that railroad through past and present images of sites on a railroad line that required the labor of thousands of Chinese workers to complete."

UPCOMING EVENTS
MAY → CONNECT Summit County Mental Health Awareness Month Events
May 18 → 10th Annual Running With Ed Fundraiser Relay
June 2 → Park Silly Sunday Market begins
June 14 → Deer Valley & Canyons Village Summer Opening Day
June 19 → Grand Valley Bank Community Concert Series begins 
June 22→ Savor the Summit
July 3 → July 3rd Fireworks & Celebration | Canyons Village 
July 4 → July 4th Parade, Celebration, and Fireworks | Park City
July 6 → Canyons Village Summer Concert Series begins
July 7 → St. Regis Big Stars, Bright Nights Summer Concert Series begins
---
The Colony at White Pine Canyon is the largest gated ski-in / ski-out community in the United States. Our land spans 4600 acres, and approximately 90% of it will always be preserved as open space.

In winter, enjoy exclusive ski and snowboard access to one of North America's largest mountain resorts, Park City Mountain. In spring, the snow melts to reveal an amazing network of hiking, biking, and horseback riding trails, connecting to more than 400 miles of single-track trails throughout the surrounding area.

The Colony is just 35 minutes from Salt Lake International Airport and 5 minutes to Park City's historic Main Street, home to the Sundance Film Festival and world-class dining and shopping.