Park City Event Guide: June 7 – June 13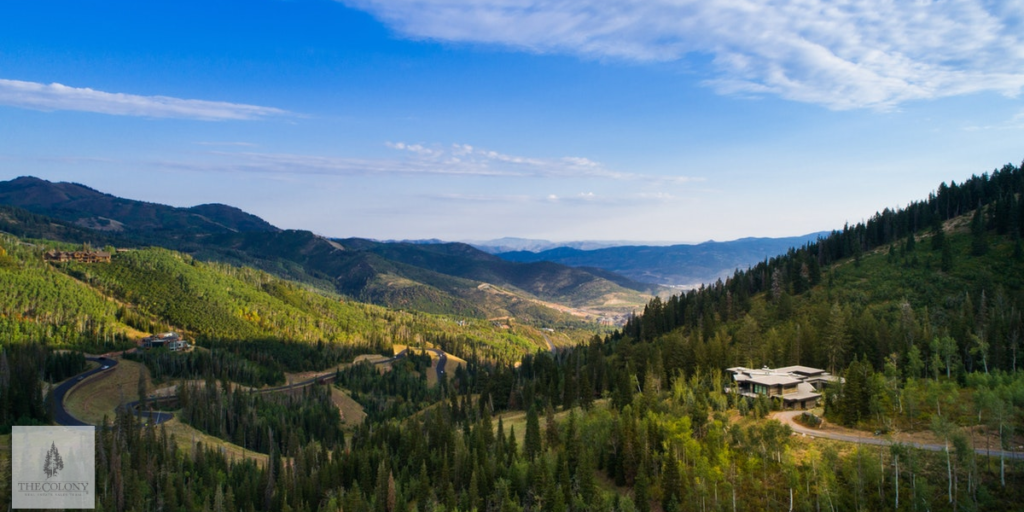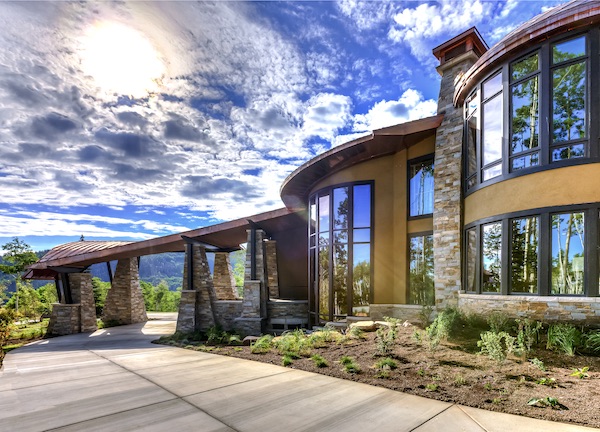 The summer weather has *finally* arrived – and there is plenty to do outside to celebrate!
FRIDAY, JUNE 7
This year marks the 75th anniversary of Allied Forces storming the beaches at Normandy. There are ways to honor those veterans and learn a little more about the events.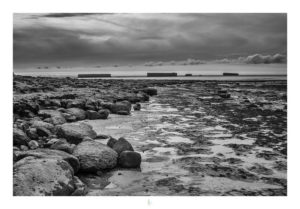 D-Day Remembrance Week 
9 AM – 4 PM @ Heber City's Commemorative Air Force Museum
Join the Utah Wing of the Commemorative Air Force Museum will host North American T-6 honor flights and rides, B-17 static display, live music, food trucks, kids' activities, and more.
Saturday: Pancake Breakfast @ 8AM
Swing dance with the Danny Newell band @ 6PM (there will be swing lessons too!)
All proceeds will benefit the museum. The event runs through Sunday; get more info HERE.

Park City Electric Vehicle and Renewable Energy Event
10:30 AM @ Park City Library
Get a better look at the city's plan to incorporate more electric vehicles and enhanced infrastructure to support them. Festivities of the day include remarks from Mayor Andy Beerman, who will highlight the arrival of new EV charging stations in Park City, and an EV Ride and Drive where community members can test drive a selection of electric vehicles and ask more detailed questions. See the whole schedule HERE.
Artful Afternoon
1 – 3:30 PM @ Kimball Art Center
An after-school program to encourage kids to explore art. Kiddos get to try a variety of fun materials and drop-ins are welcome; the 30 dollar fee includes instruction, supervision, and all materials. Check out our Nonprofit Highlight on all the incredible programming Kimball Art Center provides HERE.

Lego Club
1—2 PM @ Park City Library
An hour of Lego BLISS. The Park City Library hosts this every week for builders of all ages. Duplos for the younger architects, IKOS for the master builders and lots and lots of LEGOS for everyone in-between.

Village Live Music: Bill McGinnis
4PM – 7PM @ Park City Mountain Village
Sun's out, outdoor concerts out (That's what the kids are saying, right?) From PCMR's website "With a few guitars, a ukulele, and a banjo, Bill conjures up ways of using his songs to comment the world as he sees it. His style combines genres of country, blues, slack-eye, and acoustic." This concert held on the patio at Legends.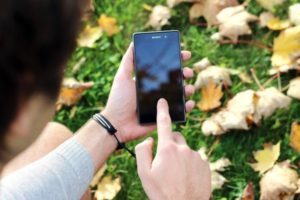 Clinic: Adventure Apps
5 PM @ L.L. Bean
Getting outdoors can be a nice escape from technology, but it can also make your experience better. Learn some of the best apps for navigation, weather tracking, speed tracking, photography, video, healthy living, natural history information and much more—no matter what type of smartphone you have.

Parents' Survival Night
6 – 9 PM @ The Little Gym Park City
A break from the kids *and* a break from the parents – it's a survival night for all of us. Parents can use the time to enjoy a movie or a quiet meal out while the kids get quality "kid time" in a safe, fun,  place with trained instructors who lead them through music, games, and fun. As you might imagine, spots fill quickly, so book HERE.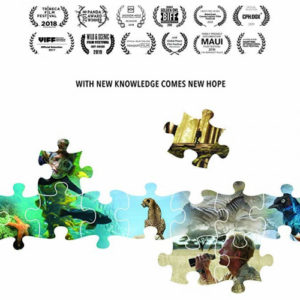 Park City Film: "The Serengeti Rules"
Friday & Saturday 8 PM
Sunday 6 PM @ Park City Library
Park City Film calls this movie "one of the most important but untold science stories of our time." It tells the story of five seasoned scientists who share a single set of rules that apply to all forms of life discovered in some of the most remote and spectacular places on Earth, from the Serengeti to the Amazon. Post-film Q&A via Skype with director Nicholas Brown on Sunday night. 

Rickie Lee Jones
Friday & Saturday 8 PM
Sunday 6 PM @ The Egyptian Theatre
Witness American legend and two-time Grammy Award winner Rickie Lee Jones perform her singular blend of jazz and rock on the intimate Egyptian stage. 

The Celebration Ringers
7 PM @ Shepherd of the Mountain Lutheran Church
Check out The Celebration Ringers—12 handbell ringers from Colorado Springs, CO. The concert will feature bells, piano and vocals.

Air Supply
8PM @ DeJoria Center
From '80s hits "Making Love Out Of Nothing At All" and "Even The Nights Are Better" to "Lonely in the Night," a live performance from Air Supply will not disappoint. 

SATURDAY, JUNE 8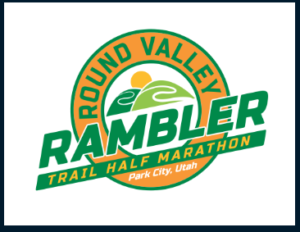 Round Valley Rambler
8 AM @ Round Valley
This half marathon is the first race in Mountain Trail's Foundation's "Triple Trail Challenge."

Saturday Morning Nature Walk
8:30 AM @ Swaner Nature Preserve
Start your weekend off on the right foot! Join a group of weekend-walkers and learn about the Swaner Preserve wetlands while you get some exercise – and look for an abundance of wildlife!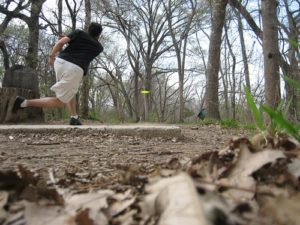 Trailside Disc Golf Trailside Throwdown
7 AM @ Trailside Park Disc Golf Course
I'm not going to lie to you, I do not understand disc golf. But if you do, read on. From Basin Recreation's website "Don't miss the first ever PDGA-sanctioned disc golf tournament at Park City's only year-round disc golf course. This tournament will feature two nine-hole rounds of unbelievable fun with long downhill shots, uphill challenges, and gorgeous views."

Geocache Open House
10:30 AM @ Swaner EcoCenter
Real life treasure hunting for adventurers of all ages. Learn how to use a GPS, make geocache swag, and head out to find the seven geocaches located on the Preserve.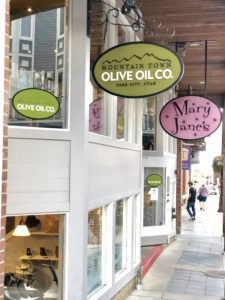 The Next Course: Summer Garden Party
11 AM @ Mountain Town Olive Oil
Learn how to make some perfect summer garden party small bites for your next soiree. You'll learn how to make:
Watermelon caprese skewers
Parmesan tuiles with heirloom tomatoes
Mini Lobster BLT
Chickpea & avocado salad finger sandwiches
Easy summer steak bites with fresh tarragon
Fresh berry champagne sabayon
Sign up HERE!

Village Live Music: The Hardy Brothers
3 PM – 6 PM @ Park City Mountain Village
Sun's out, outdoor concerts out (That's what the kid's are saying, right?) From PCMR's website "The Hardy Brothers originally grew up in Utah and are currently based there, but have also lived in Hawaii, Africa, Spain, Brazil and throughout the continental U.S. Their travels have exposed them to many different music styles which they incorporate into their sound. From the brothers: "Music can be felt across all of humanity and can change the world we live in. Our intention is to reach as many folks as we can, creating a high vibration between all." Concert will take place on the PayDay Pad in the Park City Mountain Village.

A Taste of Argentina
6 PM @ Mindful Cuisine
This is the first of many outdoor cooking classes at Mindful Cuisine. You'll spend the evening learning about the bold flavors of Argentina. As the fire heats up, the class will prepare the filling and dough for shrimp empanadas and learning a folding technique. Then, you will begin grilling vegetables for salads and side dishes and the pork tenderloin entree.


SUNDAY, JUNE 9
Avian Adventures 2
7 AM @ Swaner Nature Preserve
This is the second of four birding tours on the preserve. The early morning hike will help you identify local and migratory birds. Wear hiking boots, binoculars will be provided.

June Native Plant Sale and Second Sunday at the Gardens
8 AM – 7 PM @ Summit Community Garden
All second Sunday events are free to the public, suggested donation of $10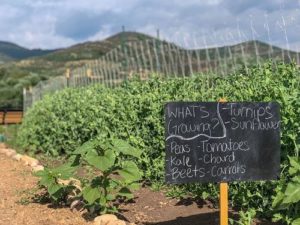 8 AM: Yoga In the Gardens with Oak & Willow (register HERE)
9 AM: Coffee Talk at the Gardens, with local professional Insa Reipen, In-depth talk about Native Plants and Why they are Important in Our Climate, and fresh Hugo Coffee
10 AM: Native Plant Sale with Park City Nursery
10 AM – 2 PM: Weekly SCG Volunteer Work Day
4 PM: Kids Activity Hour
SCG Seedling Sale!
5 PM: Live Music by Morgan and McCune
Park Silly Farmer's Market
10 AM – 5 PM @ Park City's Historic Main Street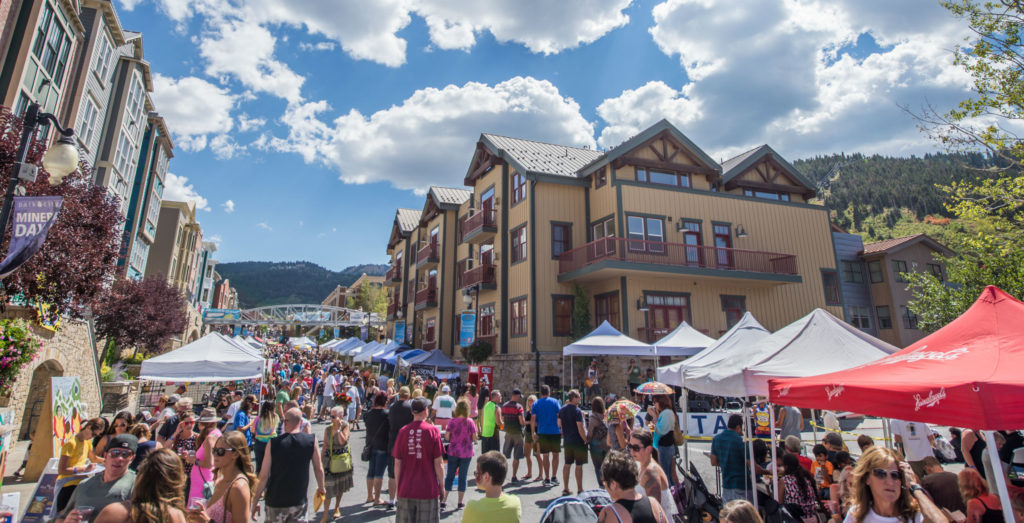 Every Sunday, local and regional arts and crafts, music and performance art, antiques, imports, and one-of-a-kind finds, delicious gourmet foods, and farmer's market fruits and vegetables all converge on Park City's Historic Main Street. From 10 am to 5 pm, stroll the streets, eat lots of food and enjoy the entertainment!

This week, on the Park Silly Main Stage:
10:00am: Meg Soul & Messenger
11:00am – 1:00pm: Nathan Spenser Revue
1:00pm – 2:00pm: Morgan & McCune
2:00pm – 5:00pm: Swagger
Swaner's Craft Sunday
11 AM – 1 PM @ Swaner EcoCenter
Kids of all ages are invited to enjoy the complimentary Swaner Craft Sunday! Join the fun at the Swaner Preserve and EcoCenter, and create a nature-themed craft to bring home.

Climbing Wall
1 – 3 PM @ Swaner Eco-Center
Climb through the EcoSystem from the bedrock all the way to the uplands! The Swaner indoor climbing wall is fun for all ages. A harness is supplied, participants are asked to wear closed-toe shoes.

Village Live Music: Rick Gerber
4 PM – 7 PM @ Park City Mountain Village
Sun's out, outdoor concerts out (That's what the kid's are saying, right?) From PCMR's website "Rick Gerber is the front man for Badfeather, The Bookends and has been in such notable Utah bands as Ulysses, Labcoat. His solo shows features songs from his entire catalogue and are sure to please all!" Concert will take place on the Legends patio at Park City Mountain Village.
DURING THE WEEK
MONDAY, JUNE 10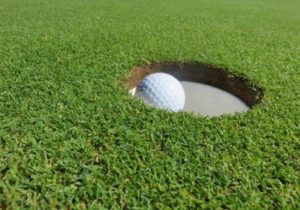 Junior Golf Camps
9 AM @ Park City Golf Club
Designed for ages 7 to 12, these camps cover all areas of the golf game. Each clinic includes safety, full swing, putting, chipping and pitching Course etiquette and rules are also part of the learning adventure. They have clubs if your kiddo needs them. Register at the Park City Golf Club

Try Transit Week
All week, starting Monday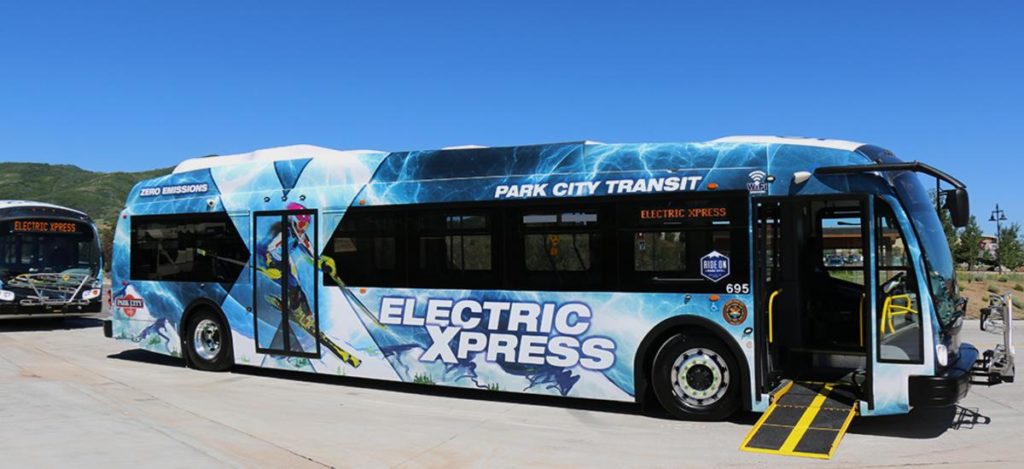 Buses in Park City and Summit County will be free so give it a shot when you head out to attend events, trails and more. Officials will be on the buses all week handing out swag and prizes too. You never know where they'll show up!

TUESDAY, JUNE 11
Tent Tales for Tykes
11 AM – 12 PM @ L.L. Bean
Storytime at Park City's L.L. Bean store on Main Street. Ideal for kiddos 3-6, during each weekly session, they'll explore a different nature theme and then play a game or do a craft. You can join in on the fun or spend the hour shopping but you do have to register HERE.

Tuesday Food Tour
3:30 PM @ Historic Main Street
A fun tour of Main Street with longtime locals telling tale tales of Park City's past. The tour normally has enough food for a meal, is super fun and very entertaining. Get more info HERE.

WEDNESDAY, JUNE 12
Wednesday Farmer's Market
Noon @ Park City Mountain (Silver King parking lot)
Stop by and pick up fresh fruit for a mid-hike snack, a bundle of organic vegetables for your family dinner, or locally made jams, jellies, trinkets, or jewelry to take home as a souvenir each Wednesday from 12:00 – 5:00 PM. Not only does buying local food help our community, it also helps our environment by reducing carbon dioxide emissions and packing materials, as well as helping to make farming more profitable.

Crafternoons at Park City Library
4 – 5 PM @ Park City Library
Come left off some creative steam. Make and take your crafty project every week. All ages welcome.

THURSDAY, JUNE 13
Preschool Storytime
10 – 11 AM @ Park City Library
Enjoy stories, crafts, songs and more while also helping your preschooler learn vital language skills. Designed for kids ages 3 to 6.

SUMMER SEASON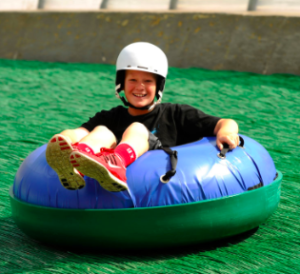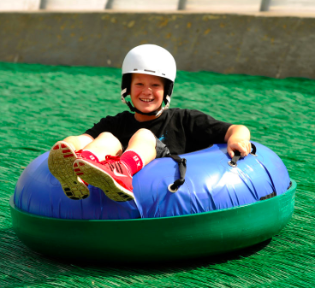 Utah Olympic Park
Learn about the park's beginnings in the free museum, take a ride on the summer bobsled, or watch the absolutely nuts Flying Aces show!
Park City Mountain Resort
Check out the alpine coaster, zip line, hiking, and biking trails – and TONS more. Early season hours 10 a.m.–6 p.m. daily.
UPCOMING EVENTS
JUNE
June 14 → Deer Valley & Canyons Village Summer Opening Day
June 14→Kids Adventure Games @ Park City Mountain Resort
June 15→ Patios, Pools & the Invention of the American Backyard @ Park City Museum
June 19 → Grand Valley Bank Community Concert Series begins 
June 22→ Savor the Summit @ Park City's Historic Main Street 
June 22 → Summer Color Run @ Willow Creek Park 
June 22→ National Backyard Campout @ Trailside Park 

JULY
July 3 → July 3rd Fireworks & Celebration | Canyons Village 
July 4 → July 4th Parade, Celebration, and Fireworks | Park City
July 6 → Canyons Village Summer Concert Series begins
July 7 → St. Regis Big Stars, Bright Nights Summer Concert Series begins
July 17 → Run-a-Muk Clean-Up @ Run-a-Muk Dog Park 
July 19 → Basin Recreation Blood Drive @ Basin Rec Fieldhouse 
July 19 → Pie N' Beer Mountain Miles Run @ Basin Rec Fieldhouse 
July 20 → Basin's Backyard Bash @ Willow Cree Park 
July 20 → Movie in the Park @ Ecker Middle School 

AUGUST
Aug 10 → Drive-in Movie in the Park @ Prospector Square, Lot K
Aug 10 → Back to School Glow n' Go Run @ Willow Creek Park 
Aug 23 → Trailside Bike Park Shred-n-BBQ @ Trailside Bike Park 
Aug 23 → Movie in the Park @ Trailside Park (upper field) 
Aug 24 → Art on the Trails @ McLeod Creek Trail
SEPTEMBER
Sept 07 → Run for Recreation @ PC MARC to Basin Rec Fieldhouse 
Sept 25 → Swing for Sports Golf Tournament Fundraiser @ Canyons Golf Course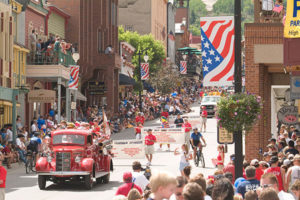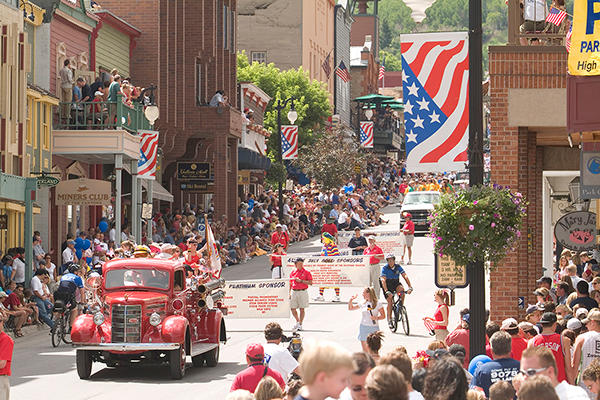 Want to have your business or organization in the Park City 4th of July 2019 Parade? Applications are due June 12th!
The theme for the 4th of July Parade is: Hats Off to America
All parade applications are juried for acceptance of entry. Parade applications will be scored using the following criteria:
Local Summit County Resident or Business.
Entry's relevance to the spirit and theme of Independence Day
All floats/entries must be decorated to reflect the spirit of Independence Day and this year's theme. All applications must be submitted by email to: colleen.mcginn@parkcity.org.

The Colony at White Pine Canyon is the largest gated ski-in / ski-out community in the United States. Our land spans 4600 acres, and approximately 90% of it will always be preserved as open space.

In winter, enjoy exclusive ski and snowboard access to one of North America's largest mountain resorts, Park City Mountain. In spring, the snow melts to reveal an amazing network of hiking, biking, and horseback riding trails, connecting to more than 400 miles of single-track trails throughout the surrounding area.

The Colony is just 35 minutes from Salt Lake International Airport and 5 minutes to Park City's historic Main Street, home to the Sundance Film Festival and world-class dining and shopping.